During a little Nike SB event, we met Kuba Kaczmarczyk a.k.a. Grey Area Kuba. We got along well, the beer was flowing and at some point, we landed on the topic of Michal Juras.
Michal is a mutual friend and a well-loved skater but he is also an unlucky bastard, "Michal has been injured at most premieres!" Kuba told us. So with the release of the latest episode in the Grey Area series, it was only natural that Juras would injure himself once again.
Being the good friends that we are we contacted Michal and asked him to explain why his only type of luck seems to be bad luck.
Intro & Interview by Roland Hoogwater.
How are you feeling right now Michal?
I feel good. I pretty much live the life of a normal guy, not like a skater. I can go to a bar, drink a little bit but I can't skate, run, jump or do any sporting activities. So, I am doing some basic things like cleaning my room, helping my mother, stuff like that. Kind of boring but it is better than walking on crutches.
This injury is weird because normally you have a cast or something and afterward they take that off and you have to do rehabilitation or something like that. This time I feel really normal, without any injuries but I can't do anything I have to live like a grandma.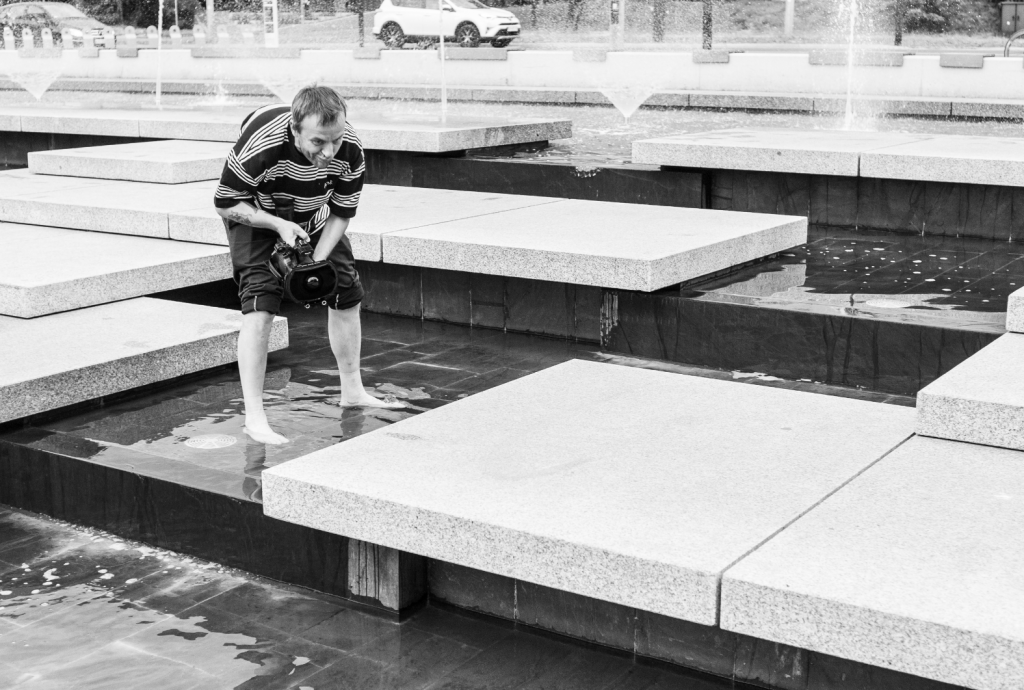 (Laughs)Very positive, so how did this happen?
Well, during the filming of my last trick, the kink rail was the last thing on my list. I went there three times and the last times the weather was grey, London vibes you know. I had four cups of coffee and it was time to do it and after a couple of tries, I sacked it.
Did it hurt directly?
No, I got up from the slam felt totally fine, Kuba (Grey Area) showed me the footage and after he said: "Maybe check inside your pants real quick and see if it's okay". So I went behind a tree and I saw some bruising on my leg but nothing crazy.
So, I drove back home with Kuba Bączkowski (Barrier), two hours in traffic, finally got home, took a bath and that is when a little blood came out of my dick. So I thought, let's check what it looks like after I take a piss.
That is when it all went wrong, I started peeing blood, a lot. I freaked out, quickly called Kuba (Barrier) and told him I was passing out and that he should call an ambulance. He ran back to my house and the ambulance came to bring me to the hospital.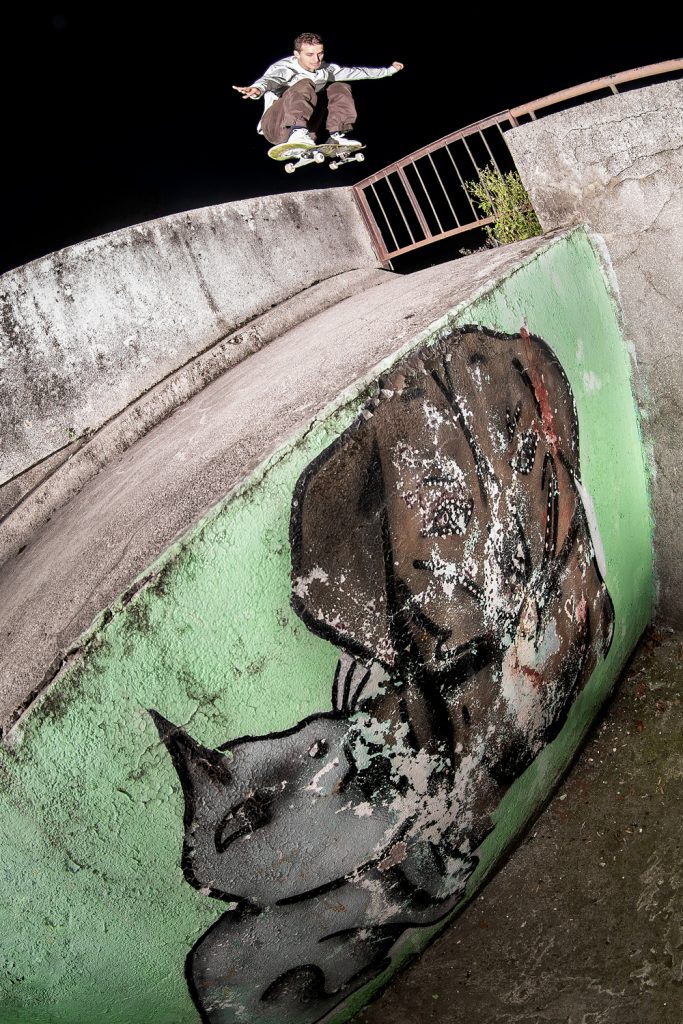 How was your time at the hospital
I hope that after this little surgery all my bodily functions will be working. They should, it is just a little piece of skin. But I am worried because of the hospital, they were weird. Every day, in the beginning, there was something new. I went there after my drama in the toilet and after three days, they said everything was fine and I tried to pee normally again but there was still blood in my pee. So, after a few days, I went back and after that, they found the real problem. So, that scared me.
I understand that it feels a bit sketchy.
During my second stay, I was supposed to only stay one night but I ended up staying six days and on the fourth night, I woke up and saw blood seeping towards my back. So in the end, I got a stoma and had to hold this thing, my bag with pee.
So how did you feel when you got home?
I was shook. I was waking up every night to check and see if my stoma bag did not have blood in it. I was pretty stressed, I kept doing that for the first week. After that, I managed to relax a bit. I mean, I was dragging that full with my piss around for one month.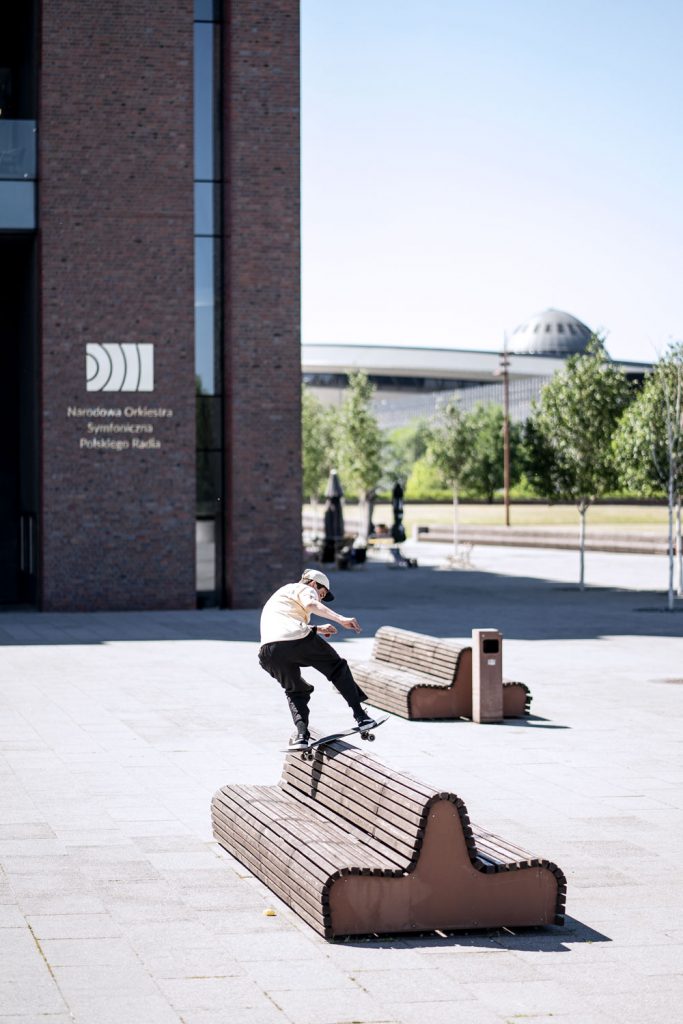 So what happened after that month?
I went in for a check-up, I was supposed to be good, I thought they would take everything out but my urethra ended up closing so instead, I needed to have surgery.
So, back to the situation at the hospital. Every time they said it was supposed to be good, but something new always ended up happening.
Thats is why you are taking it step by step this time?
Yes, I am worried because I don't know how this time is going to be. Maybe all of a sudden I have to stay for longer again.
Do you think you need to do any training?
No. After it is healed there is no "step by step" I can just go skate again. A little bit weird because I am used to taking it slow, some skating, a little flatground, but this time it will be different.
You could, straight away, go back to that rail and try it again?
It is kind of like your parents grounded you and you can't skate for a while.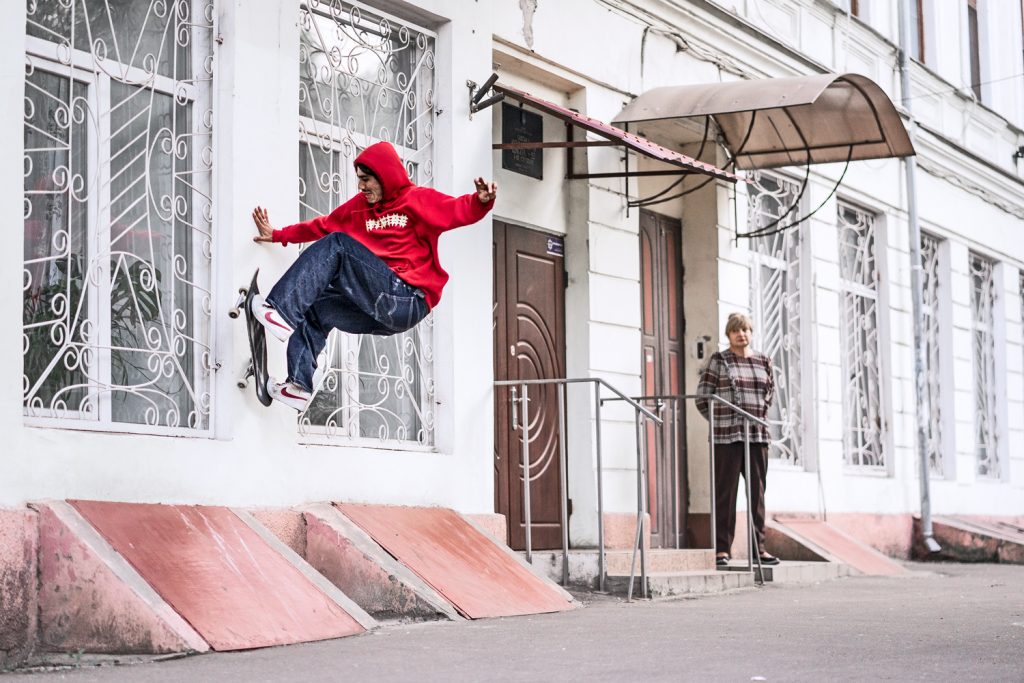 Do you think you will be scared to skate?
It is hard to say. But right now, I don't think so. If I am walking down the street, looking at spots, I feel ready to skate. But maybe it will be different once I get on the board. I think I will be fine, maybe I will just be scared of Boardslides (laughs).
More 50-50's, less Boardslides?
I think I prefer my rails short and high (laughs). Where you don't land on the rail if you bail.
No more kinks?
Do you know what is amazing? At almost all of the video premieres where I have a part, I was injured in some sort of way.
Grey Area: I came on crutches. The first Polar video: I walked but had ankle surgery straight after and now for this one I had the bag. Neverwhere was good though, I was fit (laughs).
So with 2019 behind us what does 2020 hold?
Well, to be honest, the past year, 2019 has been a really good year for me. We went to Portugal, Lisbon and did a lot of other trips and I was productive. 2020 is a year of big change! I friend of mine told me that, in 2020 we are all going to go through changes and I told him "yeah I am starting with a bag attached to me." (laughs).