Long-time pro Jim Greco is very busy these days from designing his signature shoe, filming a videopart for the upcoming and already premiered Deathwish video and handling business topics. We´ve been curious how he´s doing and how things personal work out for him.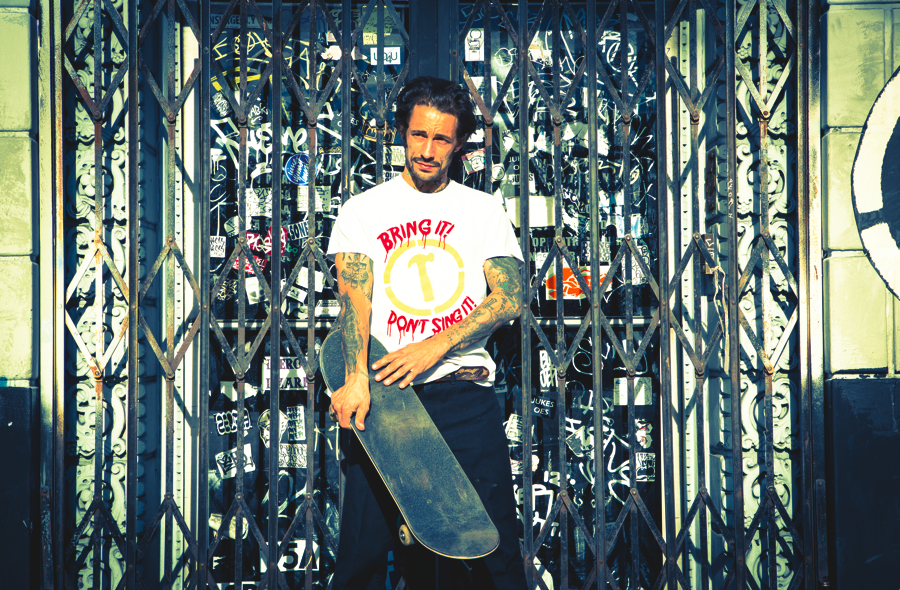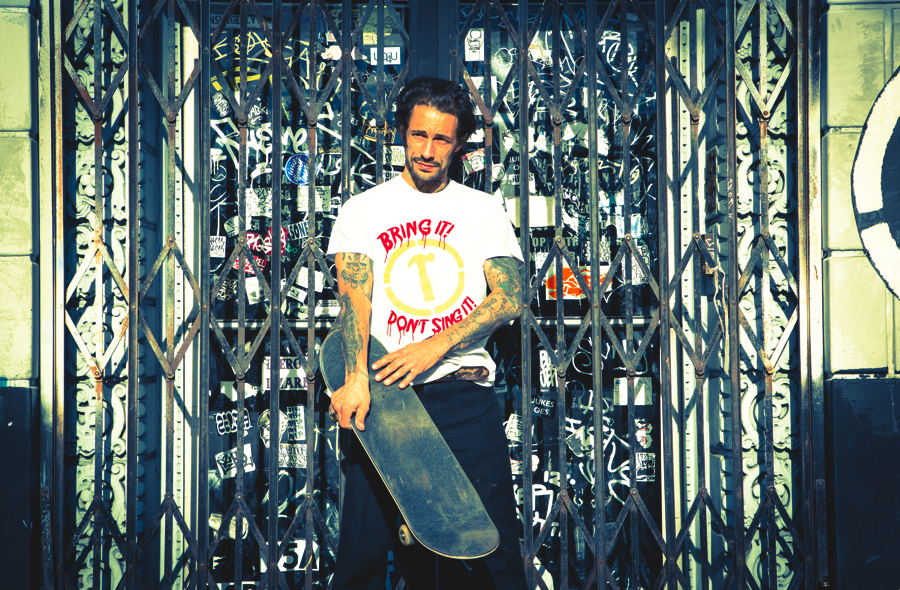 Photos: Pedro Karpinski / Interview: Benjamin Markstein
What's hot about your new Supra shoe The Hammer?
 Everything about it is amazing! The #1 reason is how functional it is directly out of the box, for a cupsole shoe, that is what I always dreamed of. Reason #2: the board feel is identical to a vulc, but I get the impact absorption qualities of a cupsole. #3: the aesthetics of the shoe is super simple with some cool original details. Out of all my shoes in the past, this is by far the best. 
What else makes this shoe special? 
It's light, durable, impact resistant, simple, clean and affordable. Ready to go right out of the box, no break-in time required whatsoever, good from the first ollie – yet does not get flimsy, holds its shape and looks cool when it finally does get beat.
Did you design it yourself?
Josh Brubaker, Joe, Quince, and myself designed this one. In other words, it was a collaborative effort of the entire design team and myself; those guys are unbelievably talented. 
Tell us some more about the process of working on a signature shoe over at SUPRA.
I come with a general idea and Josh expands on it, then we go back and forth until it's perfect for what I want and what fits within the SUPRA paradigm. The design process is exciting. It's an amazing opportunity – not one to take lightly.
What's your business position at Supra?
I have a pro services agreement with the brand. I am responsible for submitting creative ideas in respect to my signature product as well as doing all I can do to better the brand. 
What else have you been up to lately? 
A lot. I have been filming for the Deathwish video due out March 2013. Also, along with my partners we run Bakerboys Dist., Deathwish and Brigada Eyewear so that keeps me really busy, and I'm also putting a lot of focus on this shoe launch of the HAMMER for SUPRA.
Other than that, I have been doing a lot of street art lately. It's so fun, feels similar to skating – searching for spots to do it and the rush of successfully doing it. I have been working very hard on something that is to be announced later in the year – sooner than later. Stay tuned on suprafootwear.com for that.
Do you still find time to skate a lot? 
I skate every single day.
How does your body feel about jumping down shit on a skateboard in 2013?  
I'm fine to jump off stuff if I want; I have not been as much lately though. I have been working on learning new stuff that inspires me. I don't want to just jump, I like a lot of different kinds of skating and I'm doing that stuff at this point in my life finally. I had an injury during the filming of my part that forced me to focus on other ways to skate and have fun – I had to turn poison into medicine.
What was your impression during the riots at the Baker premiere? 
Totally saw that one coming.
Will we see something like this again at the Deathwish premiere? 
Most likely not, but you never can tell.
Are you going to have a full part? 
Oh yes, I WILL have a full part.
Who will kill it the most in the new vid? 
Everyone is killing it, come and see.
Generally speaking, what makes you proud in life? 
Learning a trick I have always wanted to do. The Deathwish gang logo, I'm glad to have brought that to skateboarding and seeing it everywhere tattooed on many bodies, sprayed on walls and drawn all over the place; that makes me really stoked. Creating on all levels from skating, art to music. Creating the HAMMER. I'm proud of Bakerboys, Deathwish, Baker, Brigada all the brands we created as well as all the brands we distribute – Sj and Heroin.
What's an important lesson you learned from life?
That it's important to listen.
A bad experience?  
Bombed a hill at night, went under a tree with massive density of leaves, where it was pitch black and there was a 10 ft section of concrete cut out. I slammed bad.
What about your goals for the future?
 2013: HAMMER awareness year – watch and see.
How important is being a character in skateboarding than just having good tricks and right sponsors?
 Well, here's an example: in the late 80s Mike Tyson was heavyweight champ in boxing – who is champion now? I couldn't tell you. You have to be able to express who you are through your actions, and if there is nothing to you beside being a soulless robot, then that's what you project to the world. 
So, yes in my opinion it's important but should not be contrived. Be yourself and you're going to be what you are. At the end of the day what matters is that you have fun, but since you asked, I gave you my opinion.
What's good about working in the skateboard industry?
Creating and giving back to skating on the daily.
Anything bad about it?
 No, nothing bad about it.
Describe a good Jim Greco? 
A sober guy obsessed with HAMMERs.
And what about a bad Jim Greco?
 A "quitting before I'm truly done" guy.