Der nächste Sneaker-Majorplayer steht in den Startlöchern, um sich im Skateboardbusiness ein Stück vom Kuchen abzuschneiden. New Balance kündigt für den 04.Januar im Rahmen der Agenda Tradeshow die Vorstellung seiner Skateline "Numeric" plus ersten Teamfahrern an. Man mag es nicht glauben und auch wenn sich bereits andere große Marken wie adidas Skateboarding, Nike SB und Converse erfolgreich etabliert haben, ist beim ersten Gedanken doch eher ein peinlicher Auftritt wie der von K-Swiss zu erwarten – wären da nicht Jamie Thomas und seine Black Box Distribution. Mit genau dieser Company ist der Turnschuh-Veteran nämlich eine Partnerschaft eingegangen und wer Jamie Thomas kennt, der weiss, dass er wirtschaftliches Geschick besitzt und bereits 2006 zum Entrepeneur des Jahres gewählt wurde. Die meinen es also ziemlich ernst und wir sind gespannt, was da kommen mag.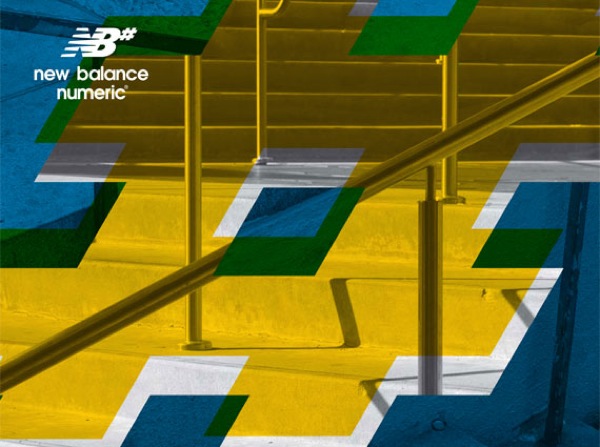 Hier die offizielle Pressemitteilung:
NEW BALANCE ENTERS SKATE FOOTWEAR MARKET THROUGH PARTNERSHIP WITH BLACK BOX DISTRIBUTION AND CREATIVE DIRECTION BY WESTLIFE
Boston, MA – December 10, 2012 – Boston-based New Balance announced today that it will enter the skate footwear market through a license agreement with Black Box Distribution of Carlsbad, CA. Branded as New Balance Numeric® or NB#® Black Box will produce and market performance footwear and apparel for skateboarding. New Balance Numeric will combine the unique requirements of skateboarders with New Balance's heritage of product excellence through comfort, fit, quality and technical materials.
"New Balance is proud to partner with Black Box on the New Balance Numeric skate footwear initiative," says Rob DeMartini, President & CEO at New Balance. "As one of the most authentic and talented skate companies in the industry, Black Box offers industry knowledge and a strong commitment to skate specialty retailers that matches well with our 107-year-old tradition of delivering technical design-forward performance products for athletes."
"I have always found the heritage and integrity of New Balance inspirational, therefore it's truly an honor for Black Box to partner with New Balance on the New Balance Numeric project," says Jamie Thomas, Black Box company founder and professional skateboarder.
New Balance Numeric will officially debut at the Agenda Trade show in Long Beach, California on January 4th, 2013 where team announcements and additional marketing plans will be revealed. New Balance Numeric will be available in the U.S. and Canada starting in July 2013 through specialty skateboard and action sports retailers only.
For the creative direction and design of New Balance Numeric, Black Box has partnered with Los Angeles based Westlife Distribution, to ensure the collection will bring a distinct new perspective to the skateboarding market.
"The vision for New Balance Numeric is to bring something unique to skateboarding. We combine the East Coast heritage and supreme workmanship of New Balance with the West Coast lifestyle and culture of Skateboarding," says Michael Akira West, President & CEO at Westlife Distribution.