Hurra, hurra, das Heft ist da! Ab heute ist unsere neue Ausgabe 031 in allen bekannten Verkaufsstellen erhältlich. Folgende Inhalte warten darauf, von euch gesehen, bestaunt und abgeleckt zu werden.

Stuttgart, 21 – Das Glenn Michelfelder Interview
Einiges, womit Viele vielleicht nicht gerechnet hätten.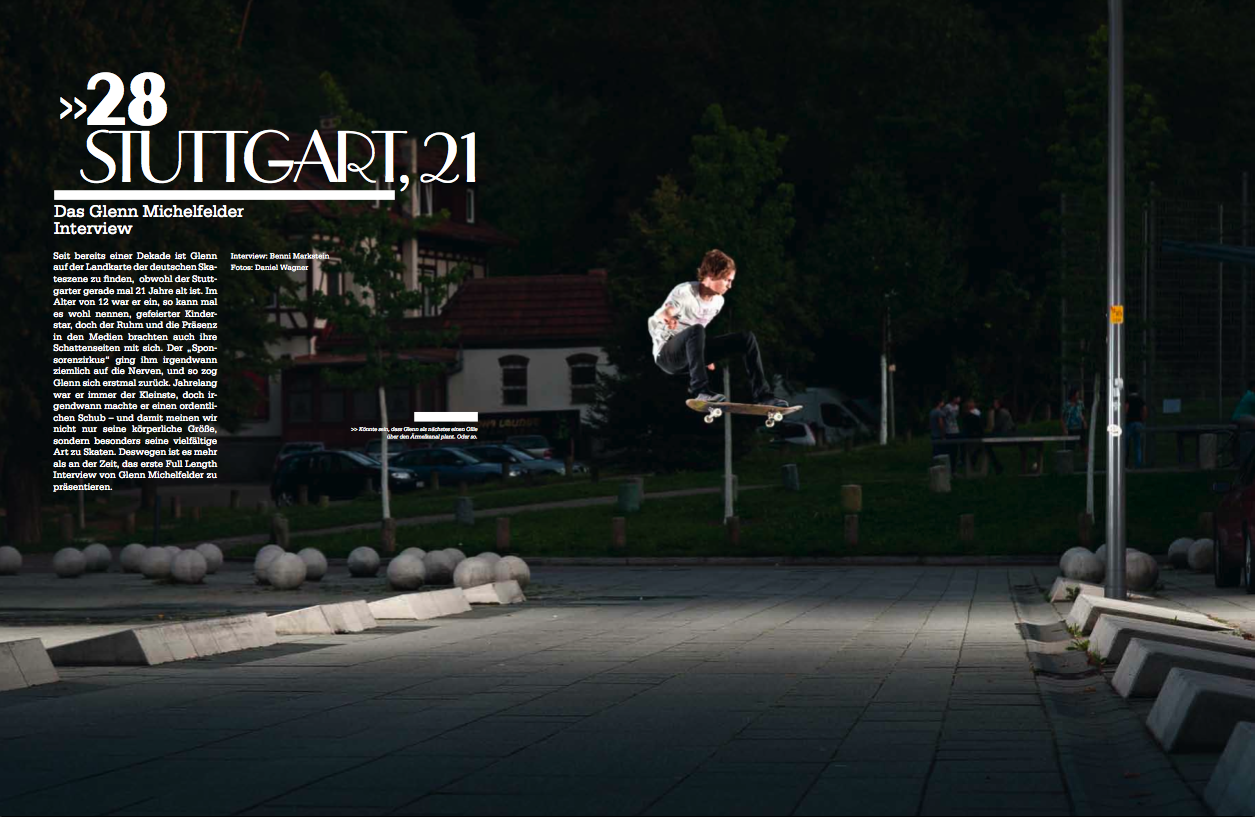 Who Is RipZinger? – Der japanische Ausnahme-Fotograf im Portrait
Über Kreativität, den Glaube an sich selbst und Amerika.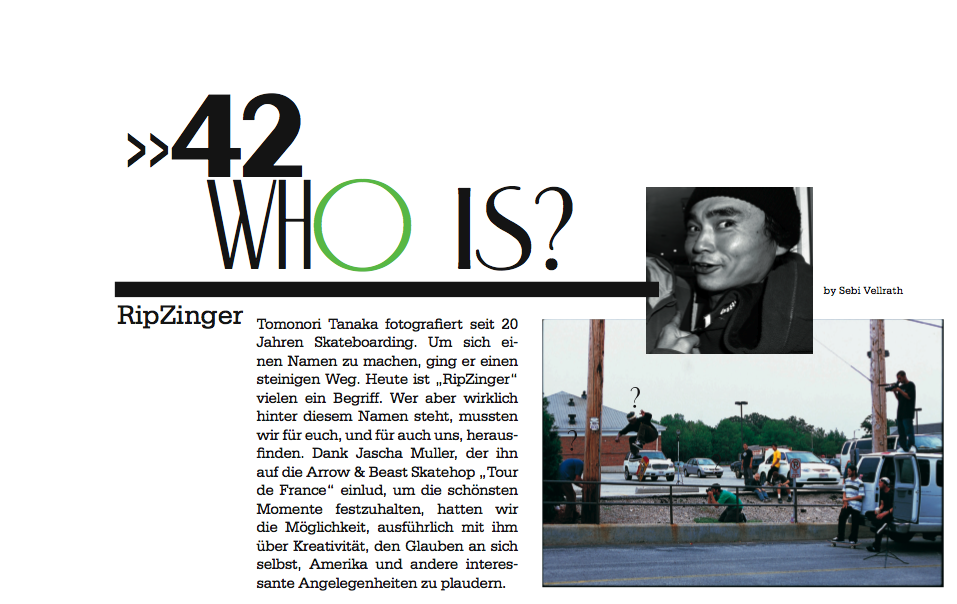 Down To Earth – Hannes Schilling
Er will es eigentlich gar nicht, doch wir tun es.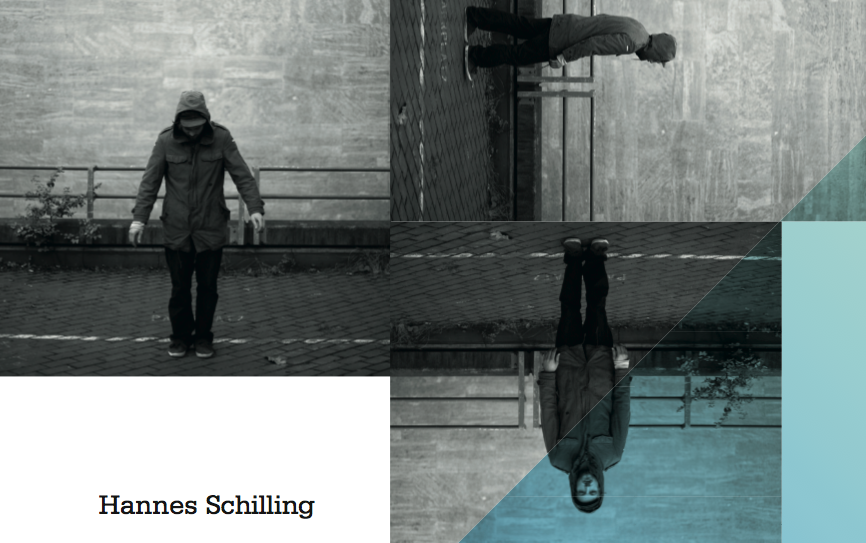 As Time Goes By – Die Sami Harithi Timeline
Ein Resümee von 1977 – 2011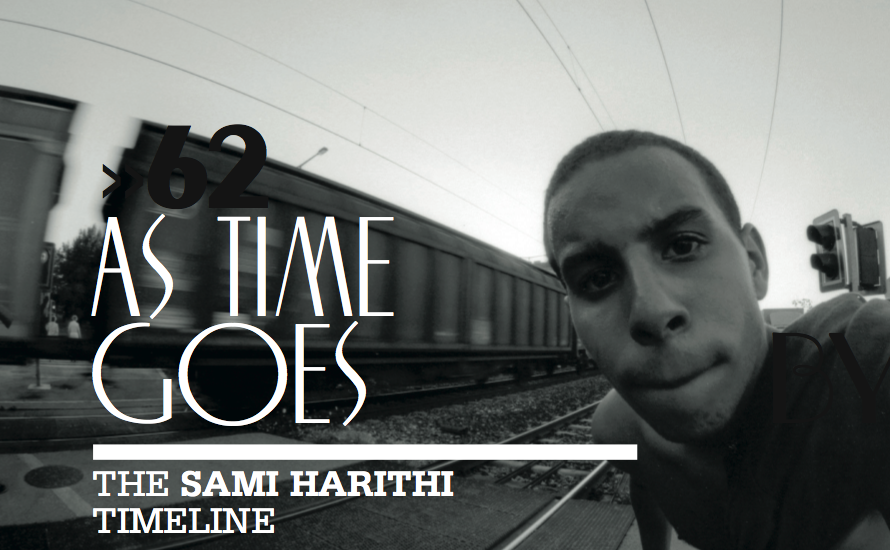 The City Of No Busts – Converse in Helsinki
Wilko Grüning, Norbert Szombati, Danny Sommerfeld und Alessandro Magnani auf Tour in Finnland.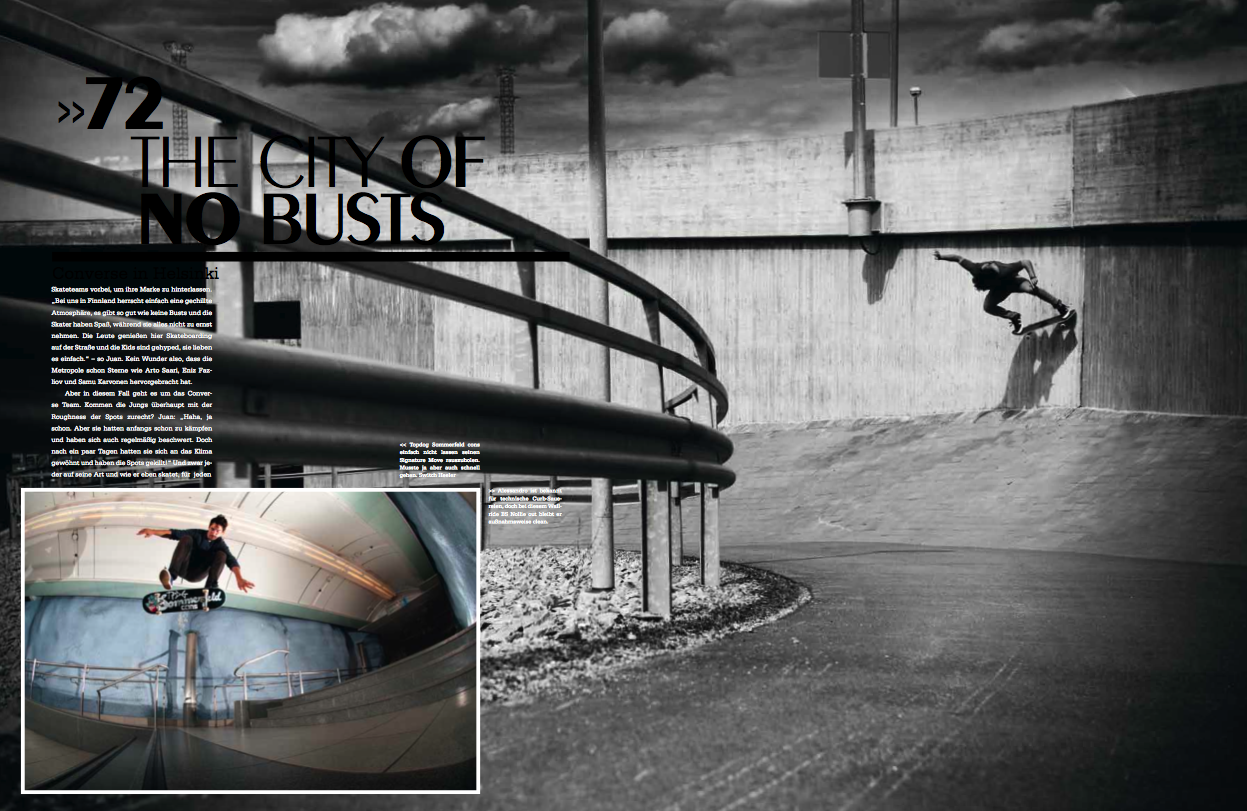 Cover – Wilko Grüning, Fakie Flip Tailslide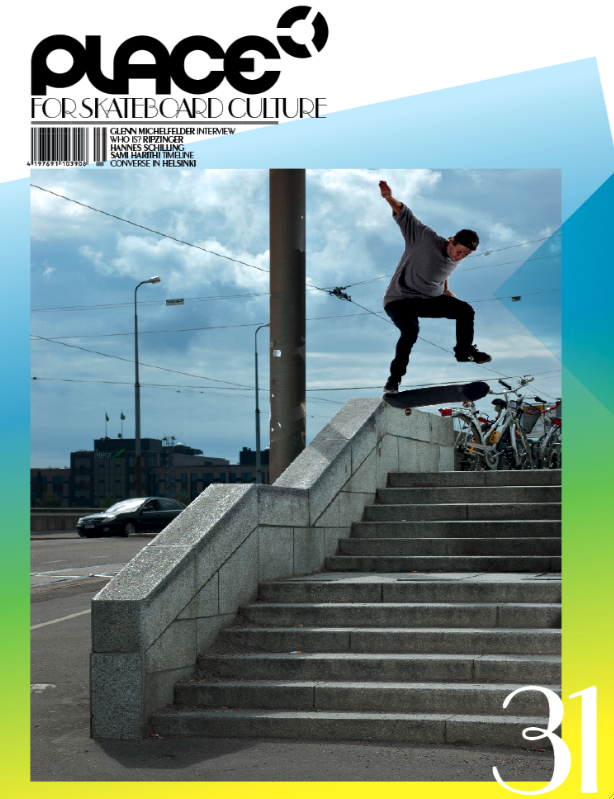 Außerdem natürlich viele bunte Bilder und weitere interessante Geschichten rund um Skateboarding. Viel Vergnügen wünscht die PLACE Crew!