Well, for those who do not know, my name is Paul and I am working for PLACE since nine months now. So one might say I am still pretty new to the game. Nevertheless, I got my nickname "Placemagpaule" right at my first day at the office and it even developed to a frequently used hashtag on Instagram.
The coolest thing about my job is that I need to travel from time to time and as I have not really been around a lot before, most of the time, I go to see places I have never been before. This also applies for Copenhagen. So as Benni told me that one of us got invited by Levis Skateboarding to join the CPH Open series and asked me if I would like to go there, I of course did not hesitate.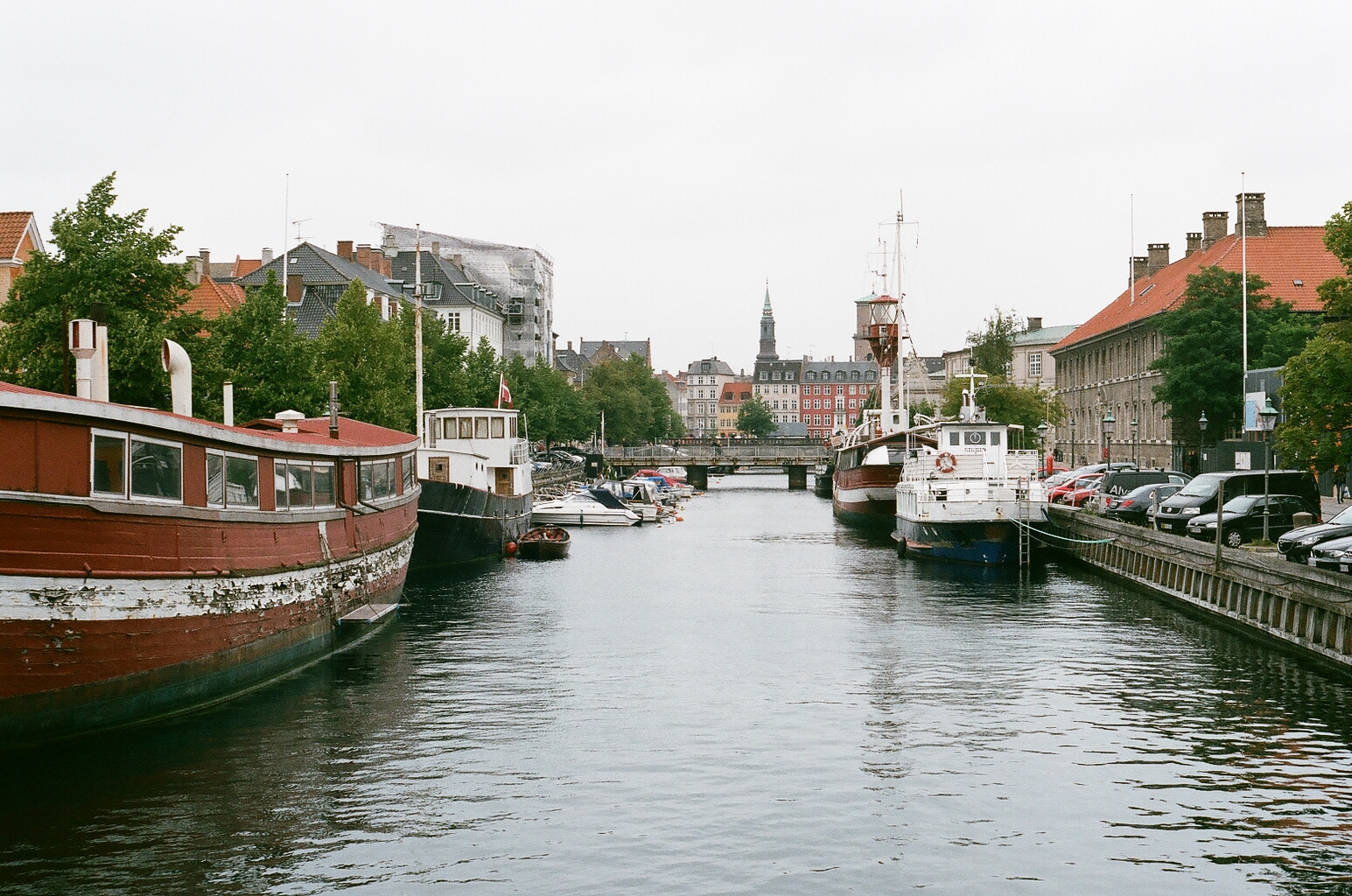 I stayed in Copenhagen for four days and I can say it is indeed a very beautiful city, which is not well-known for its quality of life for no reason. Besides the great architectural mix between old and new, the proximity to the sea, the good food and the friendly and open-minded mentality of the local residents Copenhagen also offers an uncountable number of skate spots. Moreover, most of the people in Copenhagen seem to enjoy or at least to tolerate skateboarding. The best example therefor is that one of the CPH Open events took place inside the historical city hall of Copenhagen, which would just be unthinkable in any other country I have ever been to.
Unfortunately, I had bad luck with the weather conditions, which is why I could not be outside as much as I would have liked to. But still, there were enough moments I took off the lens cover of my Canon AE-1 and hit the shutter release. So welcome to the first episode of my personal Placemagpaule travel recaps!
Text & Photos by Paul Röhrs
On top: Brad Cromer – Fs Flip