Place Magazine asked me if I would like to write an article about some of the things I have been thinking and posting about lately. I noticed from early on in skateboarding that anything which people deemed to be feminine seemed to get a pretty negative response from both Men and Women. This has led me to a lot of thinking about how society views femininity and masculinity and how this relates to my experiences in skateboarding. It led me to realise that I had a lot in common with the LGBT community and also made me think about other people who may feel excluded from things like skateboarding because of the way they are presented to us.

Gender is socially constructed.
Sex is biological as in Male and Female. However, gender is something describes cultural meanings about sex and how people relate to their own identity in relation to social norms in society about attitudes and activities relating to their sex.
The Skateboarding industry has for a very long time upheld socially constructed ideas about what male behaviour and attitudes should look like. Strong, aggressive and bold.
The skateboard media has for a very long time reflected these ideas and has mostly excluded females from its marketing. Femininity has not previously been welcome in skateboarding because it conflicts with those ideas.
All of the ideas about what skateboarding is and have been presented to us through advertising. These ads mostly consist of behaviour that is intended to conform to classic male gender stereotypes.
An example of the inclusion of females but a rejection of femininity in skateboarding is this early image of Elissa Steamer.
To me, the smearing of the lipstick is the rejection or mockery of the feminine.
I feel that because of their exclusion in the communication of skateboarding and not being able to identify with the behaviour/ideas associated with it coupled with low confidence a lot of women have felt unwelcome in their local skate park/scene.
—
Overcoming gender roles.
One way that we have managed to overcome this problem and get a lot more women feeling like they can be involved in skateboarding is through the creation of local 'Girls Nights'. My previous opinion of girls night, having always felt confident enough to skate in a male environment was that I didn't understand the need for them. Having spoken to a lot of people in the industry and attending a lot of the nights and seeing the women who attend them. I can now see the obvious benefit of these nights. I think it is fantastic that someone who otherwise may not feel comfortable trying to skate in a crowded male environment would start skateboarding and be able to build their confidence in what they think is a safe space.
Having seen the benefit these nights have done for the female skateboard scene, it has often led me to think about other people who may not feel comfortable in that environment also and how we can generally be more inclusive to everyone.
—
I spoke to Marie Dabbadie who runs XEM skaters a genderqueer skateboard zine who had this to say;
"It would be awesome and necessary for people that organise girls sessions and contests to include queer and trans people consistently. And if people decide to take this step, they should also think about their vocabulary and their ways of assuming one's gender and pronouns."
Leading the way in this movement is Tösabidarna in Malmo and Skate Like a girl from Seattle and it would be great to see these ideas filter up into the mainstream skate media.
A feature on Skate Like a Girl by a US television channel.
I feel that the popularity and growth of female skateboarders can be attributed mainly to the female only nights. Thanks to the people making an effort to run these nights we have taken great steps, and it is impressive to see so many women visible and enjoying skateboarding at every level. We have come a very long way.
I do feel however that representation is essential and that it would be very good for the more prominent and popular websites and brands to give a lot of thought to how they present skateboarding in the media and the type of language they use.
I feel like at present that women who skate are quite often shown as quite segregated from their male peers and often hear it referred to as 'women's skateboarding'. Not always but a lot.
I decided to get a male perspective on this thinking from a friend who I feel has been very open-minded to new ideas and who has always welcomed and supported me in the skateboard world.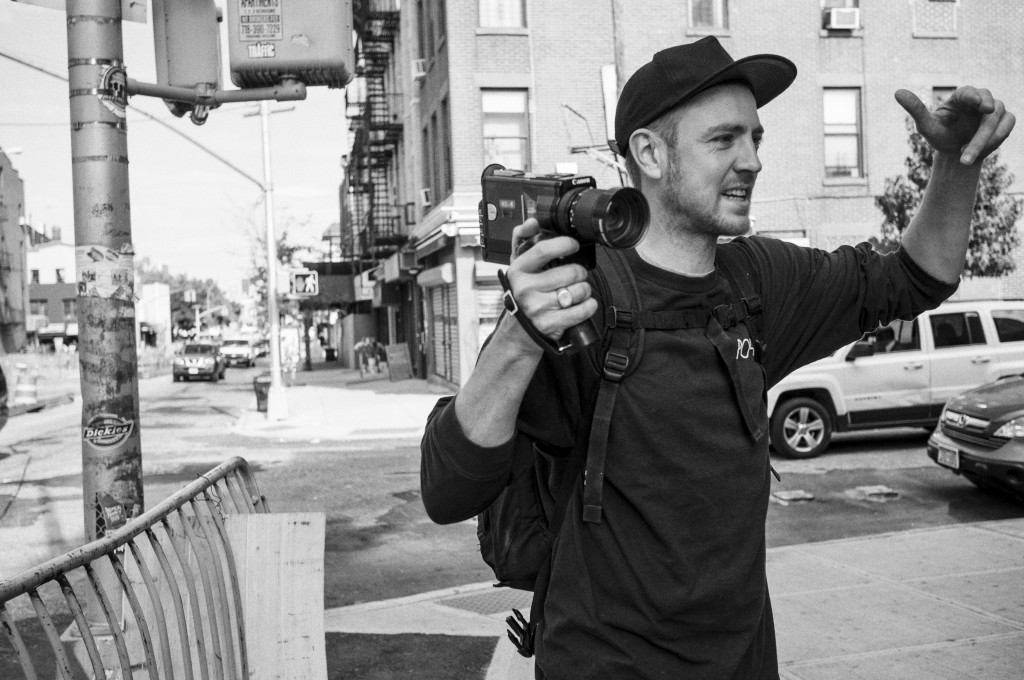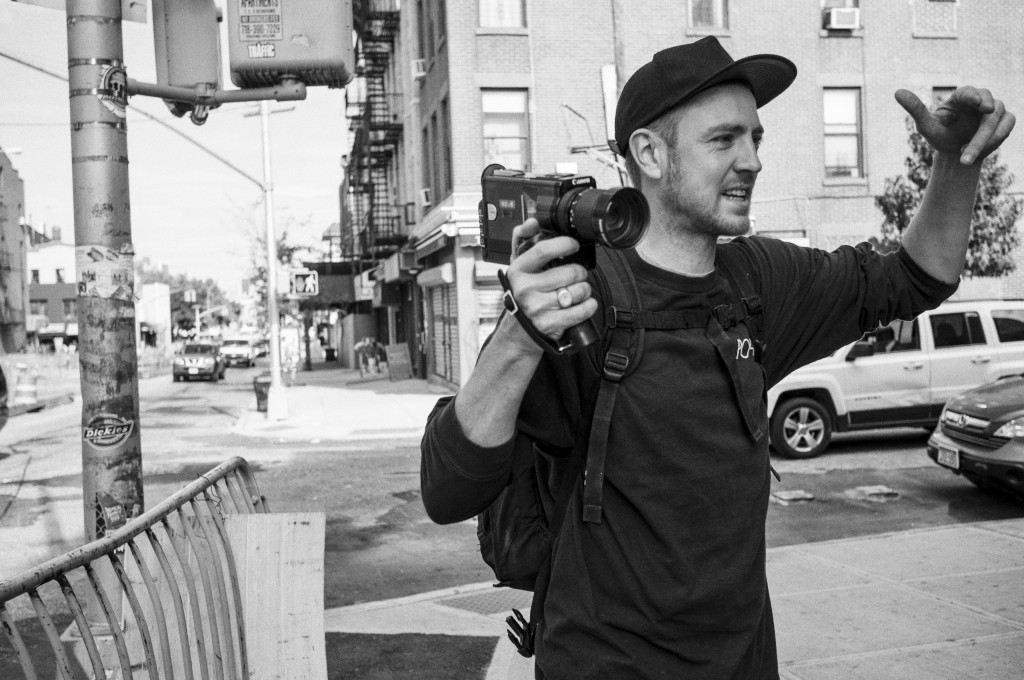 Pontus Alv is running Polar Skateboards out of Malmö/Sweden:
Pontus: "I think the bottom line is that the industry guys, brands etc. are very hyped on female skaters and support it."
Stefani: Do you think that the industry can be quite exclusionary to queer and trans people?
"I mean I don't know that many queer or trans skaters that are out in the open with it so it's hard to say. It's not just in skateboarding it's everywhere. I think society is changing and people are more open to it in the more modern parts of the world."

—
There has been a focus lately on developing countries and on young female participation, while this is great I think that it is worrying that at this very young age and especially where there is little preconception of what Skateboarding is that there is any focus on gender. It would be a perfect opportunity at this young age to teach the children they are equals and to mix together, and perhaps include some education, which could serve to educate them about mutual respect and could aid improve some of the more problematic issues in some of those countries.
I understand that these campaigns are not with malicious intention and I aim to open a discussion so that we can communicate more responsibly to youths and avoid creating more of a divide.
Further to this, I think that in a time when things are still so difficult for women and queer people in the developing world. It would be nice to see, women, queer and trans people standing alongside their male counterparts presented together. It would be nice if skateboarders were referred to as just skateboarders as opposed to female or male.
In skateboarding as in the world, I hear gender being referred to all of the time. And I think these ideas can be frustrating because of old fashion notions and even new ideas about what behaviour or style people may expect of an individual representing their gender. I can further imagine that this notion is even more frustrating for really young people who haven't quite found themselves yet.