We are very proud to present this video from the streets of Nuremberg about friendship, traveling and just simply doing you.
The piece features the likes of Julian Mack, Mel Adler, Philipp Neugebauer and behind the lens, we find Paul Quednau who put this thing together and for some reason made us think about Scandinavia a lot (it must be those waves)!?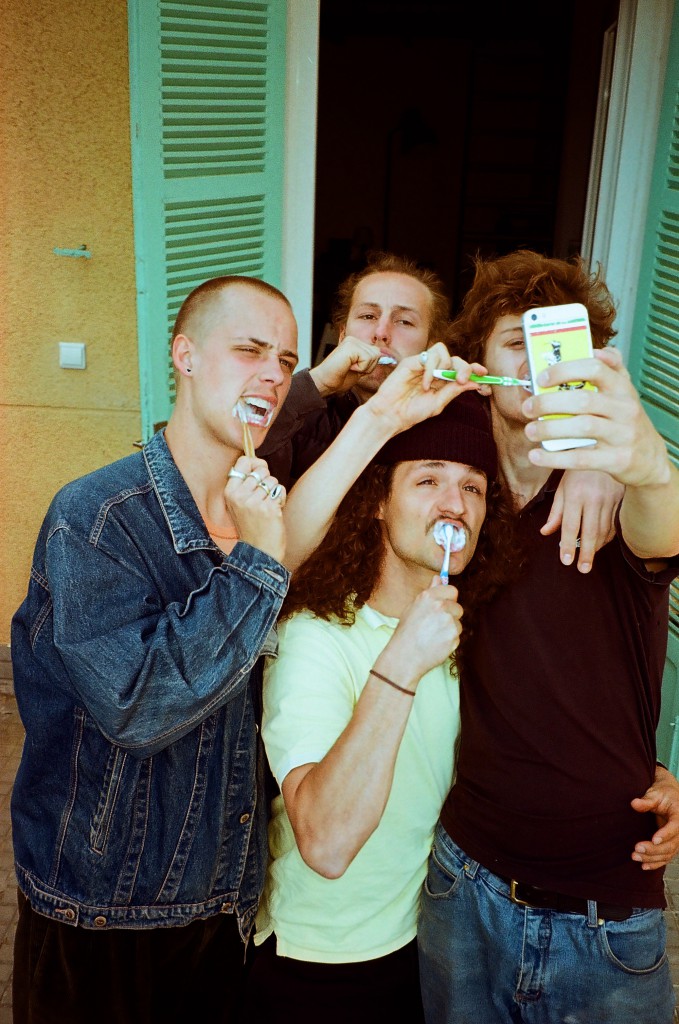 We asked Julian to tell us about the process, the crew, and the vibes:
"Paul, Philipp and I spent a lot of time together over the last 3 years. We were together a lot though, we had the clan, our brothers our sisters our Kameruds!
Our first trip to Copenhagen three years ago really pushed us in the right direction. We ended up living together at some friends house in Christiania, there we would spend our days on our boards, Paul would have his camera in his hands… ready to go.
It was this kind of energy and atmosphere we wanted to retain and we managed to do just that during these last 3 years. We just kept the idea for this project in the back of our heads and slowly worked it out, no pressure. We ended up making "Kameruds" to show and transport the experiences and feelings that we felt while making it.
Because of those experiences, we would like to dedicate the video to all our friends!
As the "fuzzi collective" we tried to present the Nuremberg scene with Visions & Energy so we could create movement in the city through Skateboarding, videos, & Fotos, we also tried by organizing Gatherings or by pouring concrete – all for the LOVE!"
—
The style this project presents us with is cool but besides all of that editing magic, this video is about one thing. Going fast and doing tricks as proper as possible, style and grace will always look and feel better to the skater and the viewer than riding slow and going tech.
Anyway, in our opinion, this is one of the most promising projects to come out of Germany in a while and we are not only happy to be a part of this but we are also eagerly awaiting what the fuzzi crew will do next.