The Loose Company is rooted in skateboarding's DIY culture, Thijmen Brinkman started it literally with his bare hands from his own garage. It seems like the cliche So-Cal story except that his name isn't Ed Templeton, it is not set in Huntington beach and Thijmen is not an industry fixture. Like a typical small business owner, he wears many hats. From doing the illustrations, checking the product, handling orders & running the store. It seems like Loose is stabilizing and finding its place in the European skate scene. With Thijmen's own DIY approach at its core.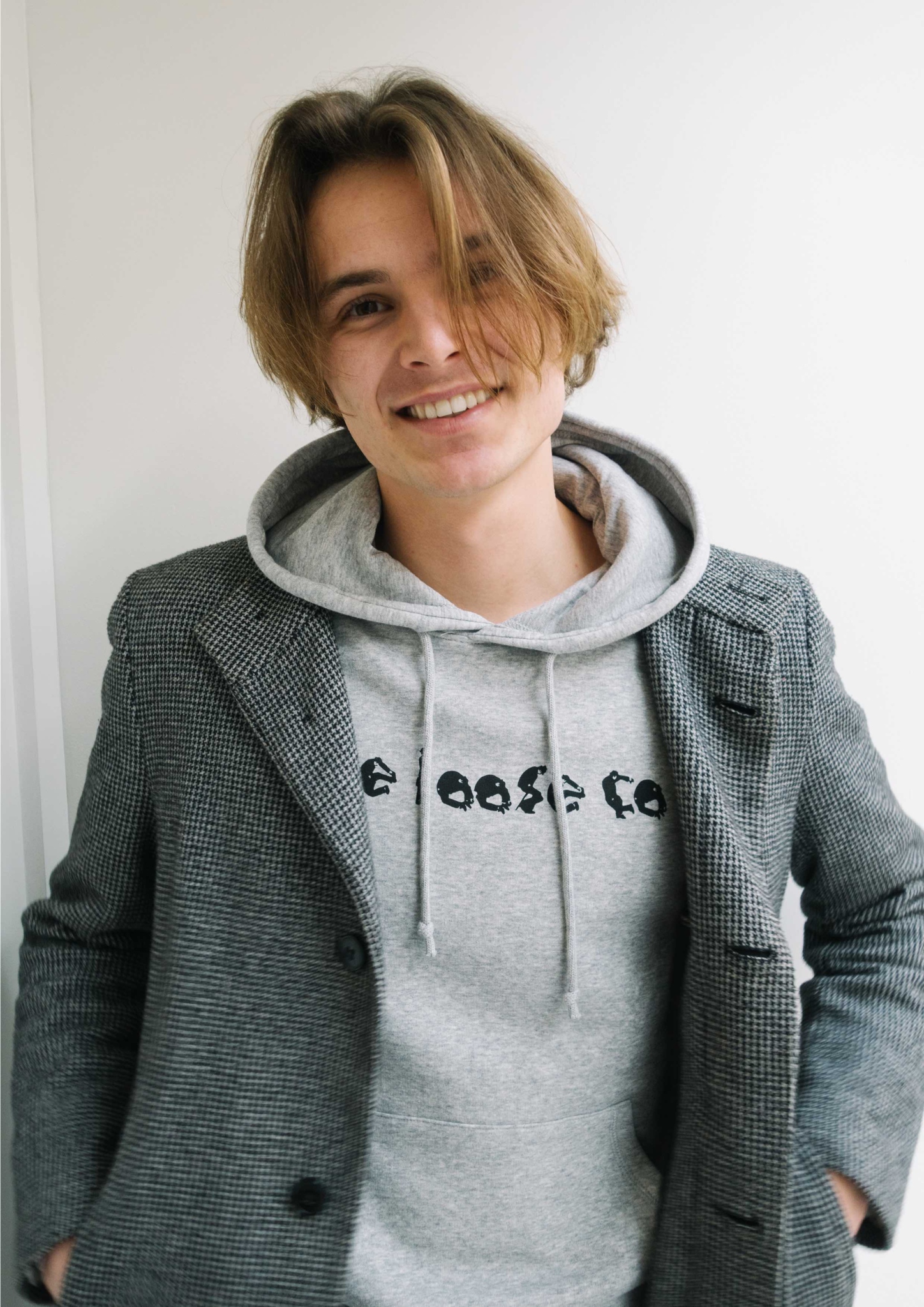 Instead, it started in Rotterdam in 2016 at the Willem de Kooning art academy. In an illustration class to be exact Thijmen tells me: "At that time the academy thought it was valuable not only to invest in its students by teaching us about illustrating and drawing but also how the system around the commercialization of illustration worked. It was something that interested me and it felt logical to combine it with my love for skating. I started by drawing stuff out and printing them out on these sheets. At home on my own printer. It looked pretty DIY but I did start to sell some items myself at the local park." As Thijmen goes on he tells me that from the beginning it didn't really feel like he had made a conscious decision about doing a brand. It was just something he did. In a way, Loose had become simply an outlet for his work, not a vehicle with a plan but a creative outlet.
"I was the face of this skate shop but I was also the face of my brand, it felt like it had to be one or the other."

Thijmen Brinkman.
Without being funny, the reality is that Loose really started out of the trunk of a car, maybe not an actual car but in the same vein. "I worked with Rick den Ouden at a skate shop in Rotterdam and asked him to do Loose's socials because he kinda knew that world". Those kinda practices lasted until he finished the art academy and 2018 ended. "When 2019 started, I registered the company and I caved in to the requests coming from skate shops to sell our product. At first, I sold to 5 shops and maybe like 2-3 boards per shop. I would post new stockists on our socials and would get contacted by other stores but it wasn't a fast process. The DIY spirit continued all the way through but the product changed, became better, and as 2020 started Thijmen felt that it was time he made a decision about pursuing Loose as a full-time job. "I was the face of this other skate shop but I was also the face of my brand, it felt like it had to be one or the other. Plus the shop I worked at didn't carry Loose so that felt weird."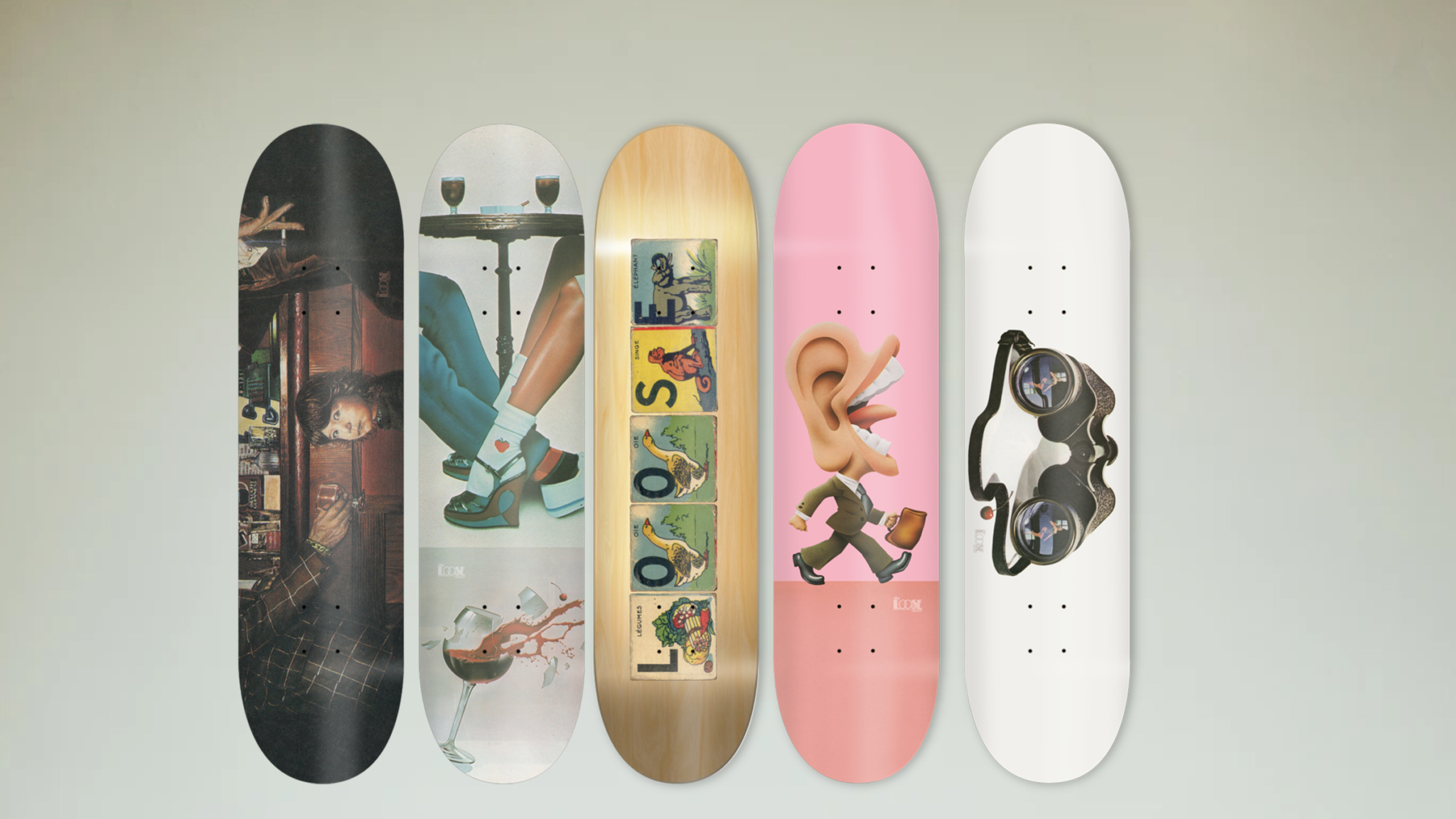 The focus first was on finding a location for a store, at first in the industrial areas in and around Rotterdam but soon he saw that even though a real store in the inner city might cost a bit more, it was also a lot more fun to do. "That all happened fast. I decided to do this on the first of May, looked at a place on the second, and signed the lease on the fourth. There wasn't a lot of time to think, but it felt right." They put in the work and remodeled the store to fit the image but at first, the idea was to be a skate shop instead of a hub for the brand: "The idea was to show all these other cool brands that were hard to get in the Netherlands. Smaller brands like Dancer, every time I see what they do I wish I had done it. Or Yardsale XXX, brands that I felt suited my interests."
But as 2020 and Covid-19 collaborated to create a skateboard boom, things shifted back towards Loose as a brand. "I had some Loose boards printed for the shops opening but the quality was horrible and I asked them to fix it so I could actually sell the product. That became an argument and I decided to change woodshops, I set up my account just in time and was able to do my order before they cut off any potential new customers. So as the shortage in hardware hit, I had my product and my pre-order ready. To be honest, Corona was a blessing in disguise for us. It helped center the business around the brand and when the demand came, I had the product so I didn't have to say no. We grew from 5 shops in the Netherlands to 30 all across Europe between Juli and December, the size of the orders grew as well, we got lucky."
Today, even though the pandemic is still hitting the economy hard and is logically restricting the shopping potential. The store* has gained traction after the initial interest after it opened in Juli. "I am starting to see familiar faces, people hit the store as part of their shopping routine, I don't know how things would have been if the pandemic had not hit, but I am happy with the way the store has settled into the scene in Rotterdam." It seems now the next step is to go from a store with a creative outlet into a skateboard brand with a team.
*Currently due to the lockdown in the Netherlands the store is closed but the webshop is still up and running.