Little did we know, Copenhagen is one step closer to paradise. We just got back from CPH Pro'17, and for the most of us, it was actually the very first time. While we were on our way to the capital with the world famous mermaid and probably the biggest and coolest contest in the world, we got a call from Henning Tapper (Cleptomanicx TM) asking if we would be interested in releasing their latest tour article. The answer was clear, although we did not even saw the video or any of those photos. It's a trust thing and if you know that Niklas Speer von Cappeln, Jan Hoffman, Tjark Thielker, Benjamin Vogel and Dennis Laass went on a trip to a huge skate park that looks like Copenhagen, you better put all your trust in it. At this point, we do not even have to start to explain how crazy the architecture is. Watching the video, those guys did not even go to all the famous spots. Having David Lindberg as a spot guide and filmer was definitely helpful as well, but the rest was the pure power of having a smart community with very open minded people and no fear of including all the different urban subculture genre; instead of leaving us alone and building "stop skateboarding" signs. Copenhagen does it the right way and so did the Cleptomanicx team with this film.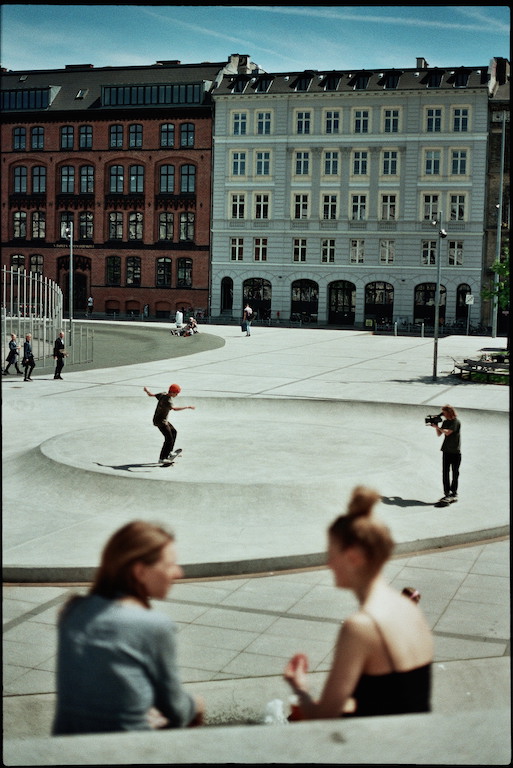 Jan Hoffmann with a FS 180° fakie Nose-wheelie Flip out. Yeah, it's not a skate park.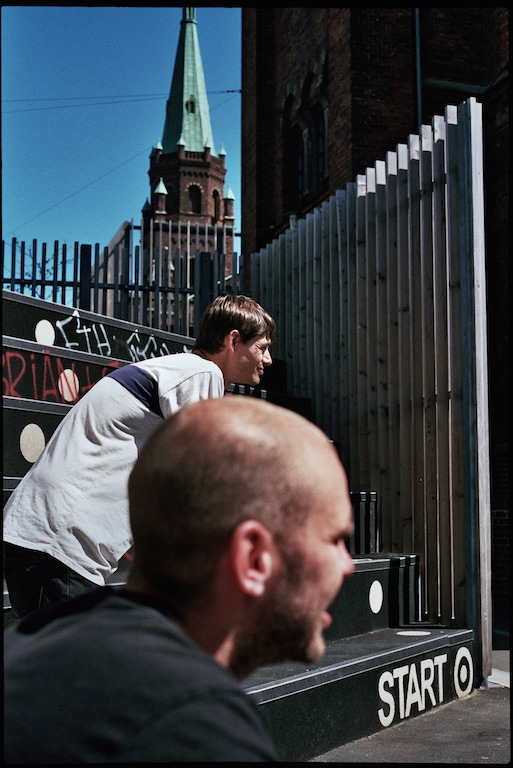 Dennis and Tjark; looking for options, we presume.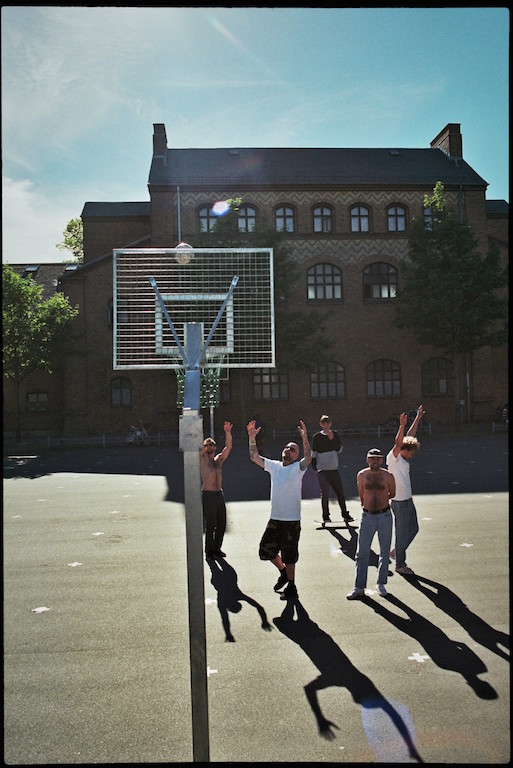 Even while playing baskteball Dennis would not leave his board alone. The Team plus TM.
All photos by Friedjof Feye.