If you don't know Ziggy Schaap by now you might not follow European skateboarding. Over the years he has been a Dutch mainstay, first and foremost as a photographer but now it seems he has found his way through the world of moving images. We have had the pleasure of premiering multiple of his video works in the last 2 years and with his latest video on the horizon, we wanted to ask him some questions.

Images by Ziggy Schaap & Martijn van Velden.
Interview by Roland Hoogwater.
Facetime rings… Ziggy picks up.
Hey man, how are you?
I am good, just came home, slept in Rotterdam, about to start working. Skatedeluxe costumer hotline! If you want you can call me via the Skatedeluxe line (laughs).
(laughs)… Let's shoot, first question: Why did you make this video?
Why did I make the "No Service" video? Well, basically it was to get people to skate outside of the skateparks. Indoor parks are cool to practice and film for Insta but they do get repetitive and you can't really make something there film wise.
So this project provided me with something to do during the winter time.
So I started thinking and concluded that there haven't been many videos that have been filmed completely inside a (multiple) parking garage.
To me skating a parking garage is pretty Dutch. People do it often especially in places where there are no indoor skateparks and it rains a lot over here.
I also thought it would be fun to limit myself to one particular type of thing and the number and sorts of spots a garage provides.
Makes sense, so how many places did you visit during the making of this video?
We went to different cities… I think we started in Den Haag skating with Justin Wagenaar en Sebastiaan Vijverberg around station De Laan van Nieuw Oost-Indië. That day we skated 2 or 3 different locations and that is when I got the idea for the video.
So during the filming, a lot of people heard about the idea and decided to join our sessions.
I think the video is mostly Den Haag because we found a large number of underground garages there but we also went to multiple in Rotterdam, one in Amsterdam which was filled with spots, Utrecht, Leiden where we have the deepest underground garage in Europe, Antwerp, Tilburg & Haarlem.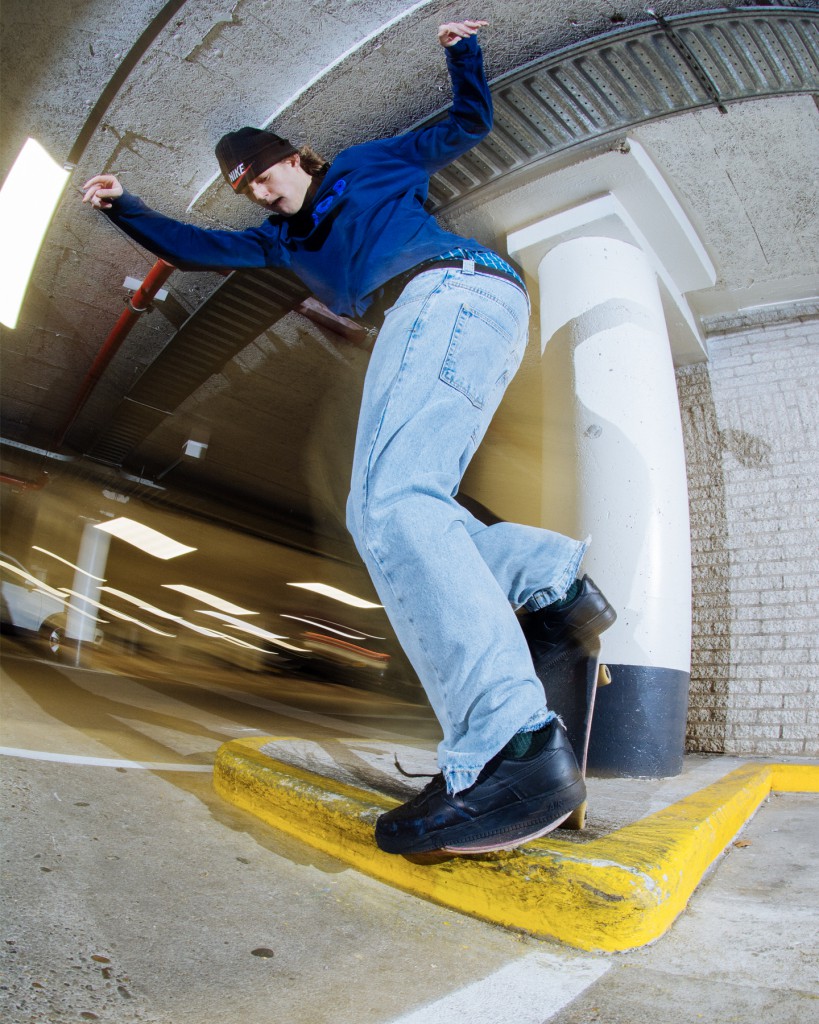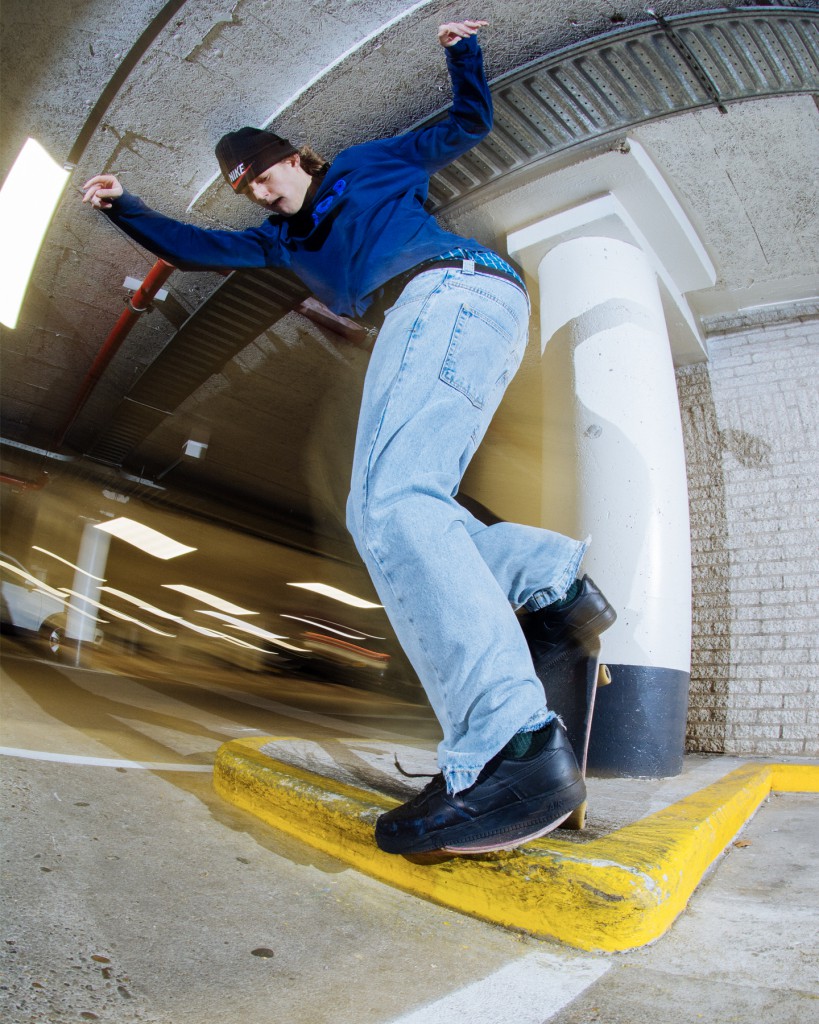 What was the best spot?
Hard to say probably the whole area where we started in Den Hague because there a multiple spots, it is not a place where people really live, so fewer complaints but it depends on what you like.
The thing is there where "spots" but a lot of the places you can skate are curbs and mannie pads. Which some people can skate great but others don't really like or can't. So it depends on the skater.
How did you know which cities to visit? Or did you randomly go to places to check?
The one in Tilburg, for instance, I knew because I had filmed a "day in the life" there back in the day. Bram van Halteren showed me that garage because it was raining and we wanted to show his skating during his DITL.
Inside there is a long near perfect ledge and to top it all of, the police came and said that they liked what we where doing so we could stay and film uninterrupted.
We all knew a couple and as the project went on people like Bastiaan van Zadelhoff went in a couple to check for spots but we also went randomly looking for spots or used Google-Maps. In Haarlem, for instance, we visited a place and afterward, we googled Q-park and sometimes people add foto's to the google thing and we found some spots that way too.
How long did the whole process take… start to finish?
I think the first clip was filmed at the end of November the start of December. So, a little over 2 months, which is pretty fast for a 12-minute video.
Plus a 6-minute promo.
True, I like that too but in some ways, it is not really a promo because I basically used all of Rob Maatman's footage in the video so he is not a real presence in the promo. They both have their own vibe.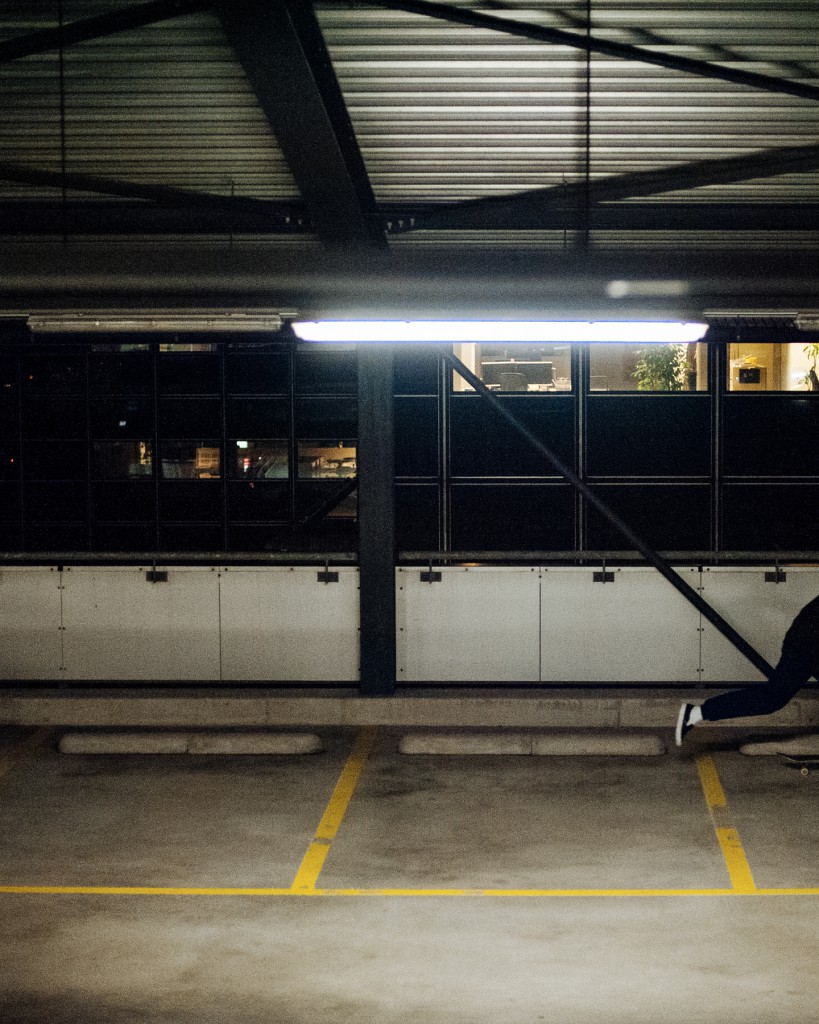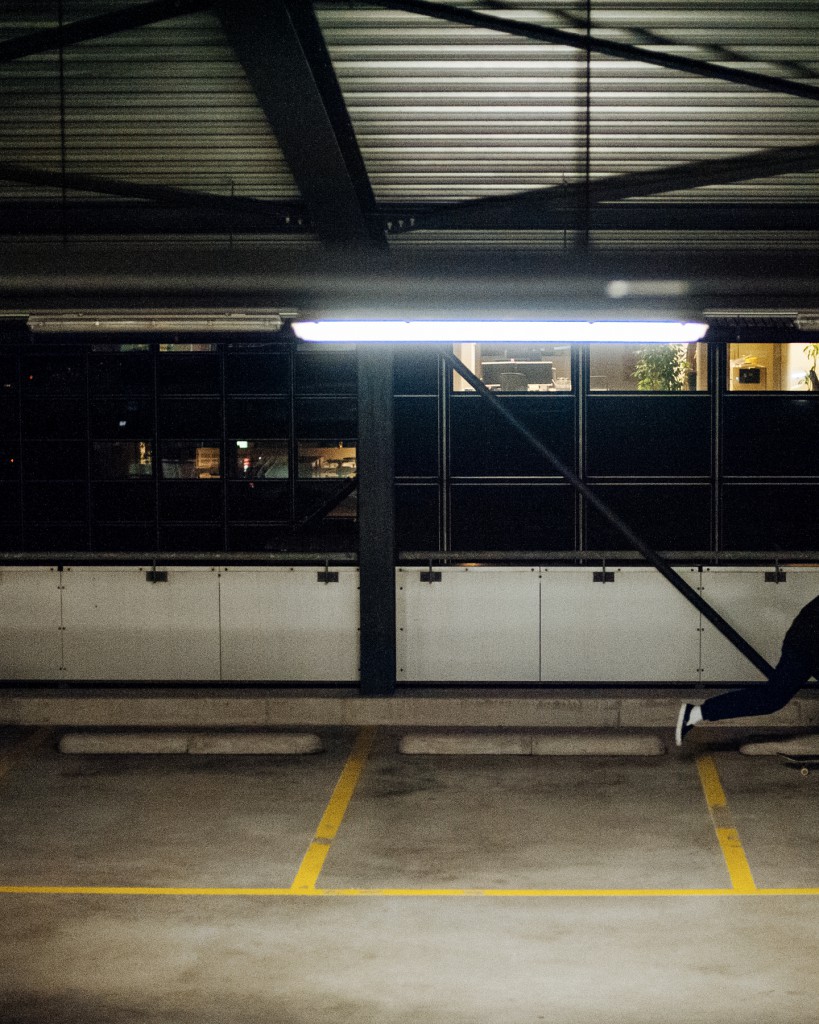 What about the vibe of the project, obviously a parking garage is mostly void of sunlight.
Well, it did really take shape during the making of it but the VX camera truly has a different look when you take it inside. The video quality becomes crusty but at the same time that fits the environment because these places were dusty, oily and generally dirty. We often came home with our hands black with all kinds of dirt.
What about the limitations? Was filming on a sunny rooftop allowed?
We discussed that multiple times, the clip is called "No Service" because underground our cellphones would not be working but in fact, we were filming on a garage rooftop where we had 4g and 4 bars of connection. Only Rob really has outside clips but I felt it worked within the video, I did think about taking it out but it ended up feeling right to leave it in.
Is this video your version of Yoan Taillandier's Minuit, where people start in the night and the last clips end when the sun comes up?
Maybe in some ways, it is, I actually edited some parts inspired by that video. An example is after the first part there is a segment where it shows the guys leaving the garage (3:08) and then we see some rainy shots and that ends with the guys going back inside. I don't know if people will see that inspiration because it is abstract but it is there.
Now they will (laughs). What about the crew?
I never start anything with a crew in mind, it always seems to grow organically.
I actually never really filmed a project with Rob Maatman and Robbin de Wit before and that is always exciting to film with new people and see what they bring to the table.
What about time, because of the lights there is less of a sensation of time, did you guys get caught up in some real late night sessions?
Well, a lot of the times we went in when it was light and because our cell phones did not really work we often ended up skating together for a way longer time. Obviously, we would still be able to tell time but you don't really get disturbed by messages as much as you normally would.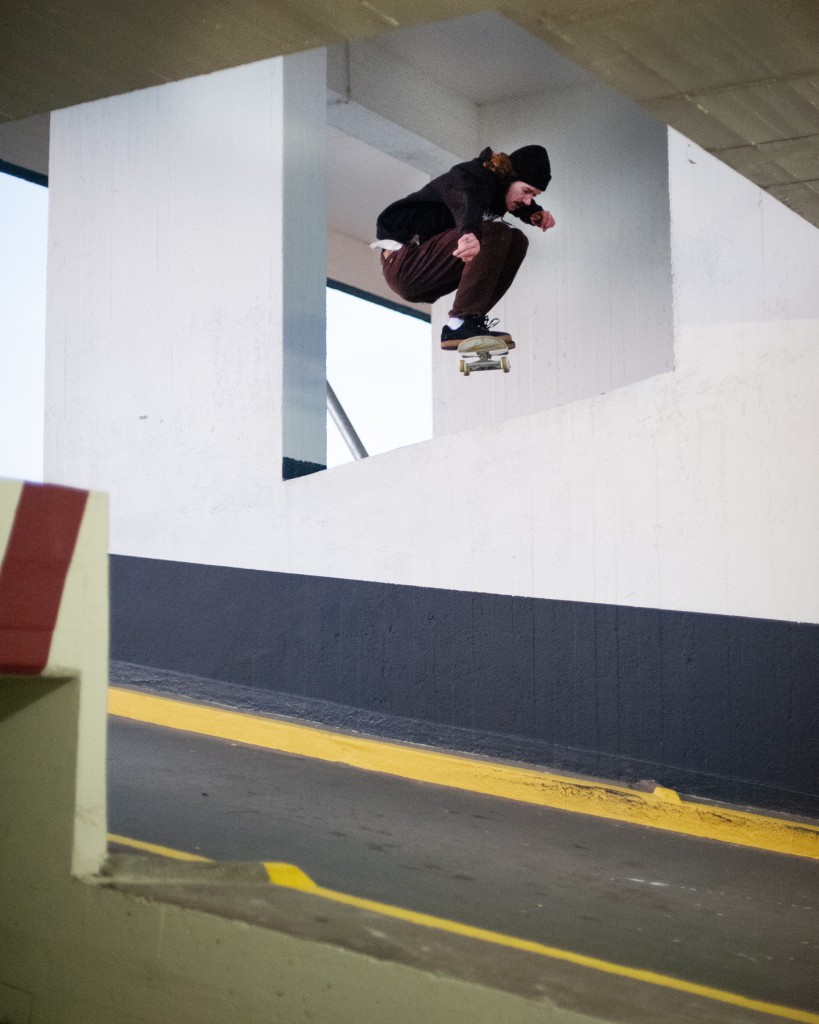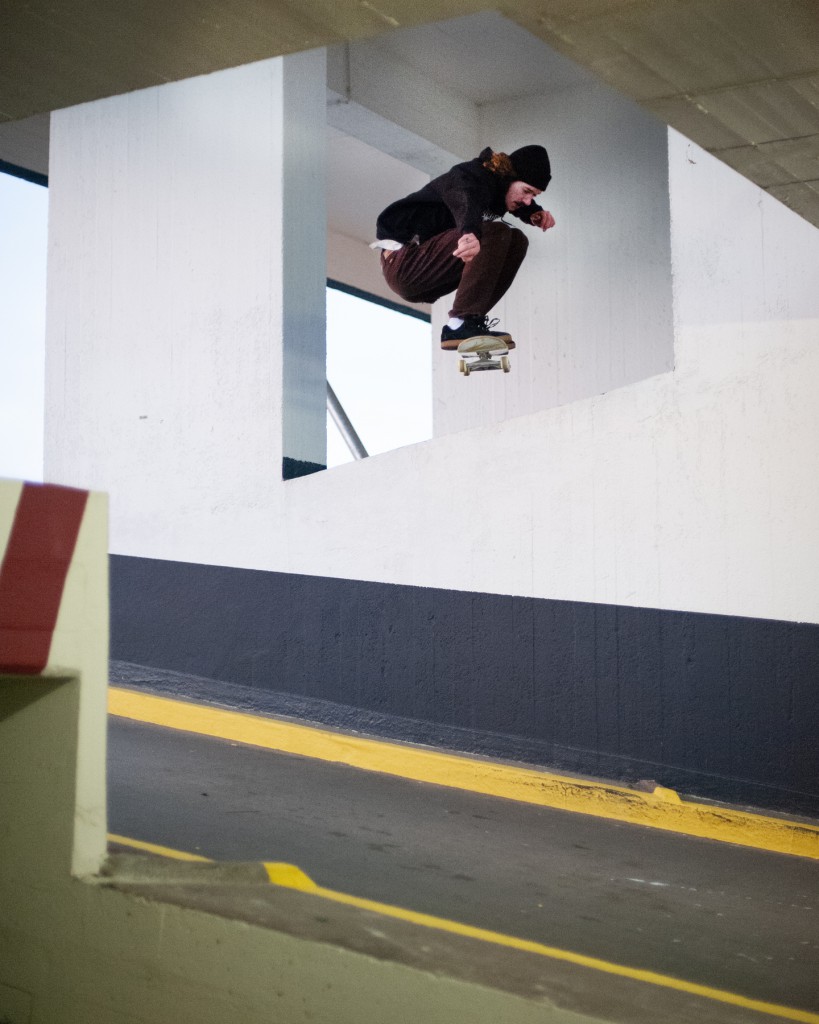 In a way, you are more together when you don't have people looking at their phones.
It did feel like that at times, also you had to be at the meetup-spot on time because you could depend on a quick message or call.
With the amount of fencing and security at some of these places, it was important to know the right way in. Even though we would obviously, drop a pin before going in things were not as usual.
Last year you released "Alles Wisselt", The End & Memories all three have a concept behind them, this one does as well. Is that a coincidence?
Well… I have too many ideas and often I end up just doing something. "Alles Wisselt" and "No Service" both had a plan behind them but The End & Memories just happened. They are connected but not outspokenly so, for me they have to do with Love. "The End" has that song "Skeeter Davis – The End of The World (1962)" which is about the feeling when someone leaves you. Memories has a Leonard Cohen song which looks back on relationships of the past singing "won't you let me see your naked body…" but with this video I kind of left that idea for a bit.
Alright, what about the music, this video features only Dutch music.
The first Instagram trailer did not have a Dutch spoken song but even at that stage, I knew I wanted to finish the video with a Herman van Veen song.
So two weeks back we were editing and Bastiaan van Zadelhoff put on some crazy Dutch tunes and proposed only using those type of songs. To be honest, between the rainy days, skating indoors it felt right to use Dutch music with this video, it strengthened it as a whole.
Did you learn anything weird about parking garages during the making of this project?
The Netherlands is known as a flat country but through this project, we found out all our downhills are hidden indoors.
Gx1000 could have happened in the low countries.
Closing question, you had a goal to do something in the winter and stay out of the beaten path (indoor skateparks) but at the end of the project, the sun started shining again. Where there ever times where you reluctantly entered a dark garage when you really wanted to skate outside?
That happened for sure! (laughs). We really had a couple of days where we would have skated outside had it not been for this. People were complaining "it is great weather, do we really need to go inside?" but we all knew we needed a bit more to finish the project so we did stay true. In the end, we really did survive winter the best way possible*.
I believe you, thanks Ziggy!
*Editors note:
Besides flying to a warm country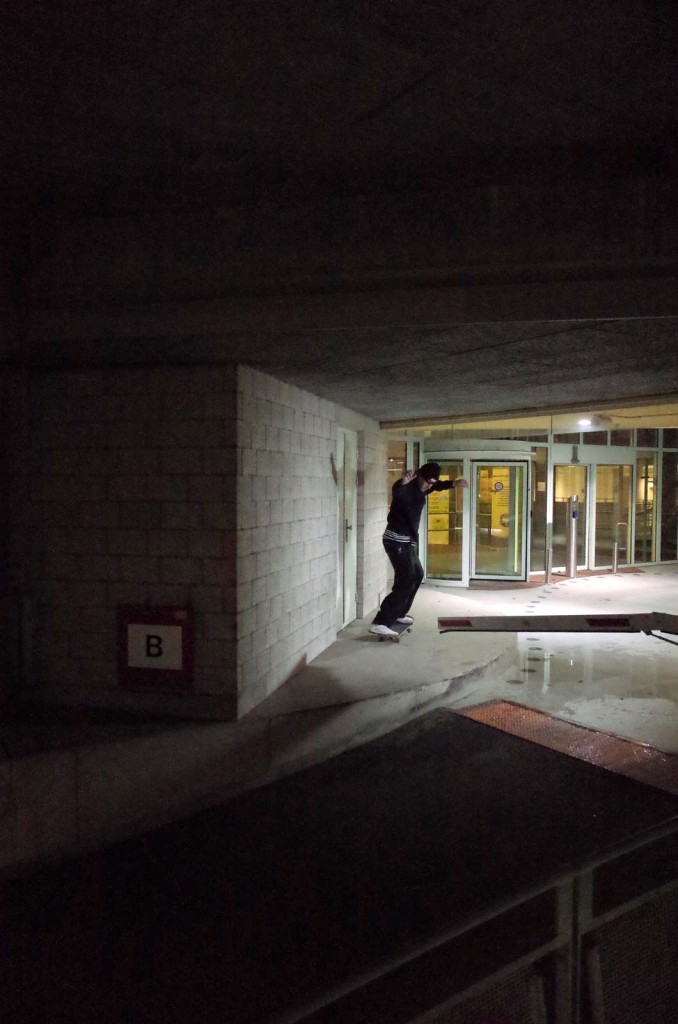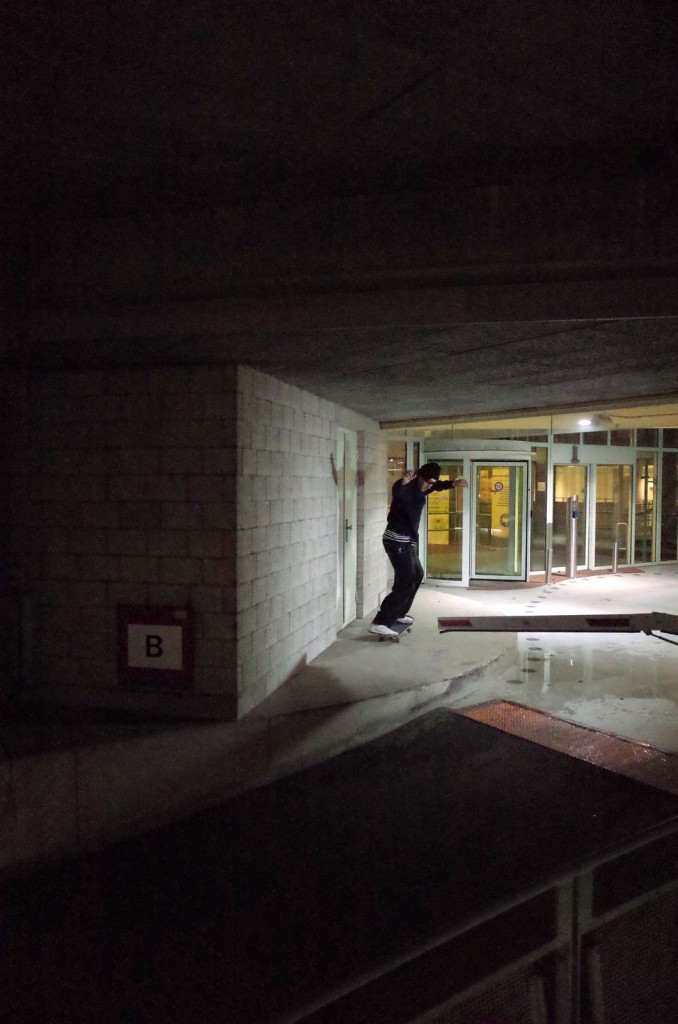 Want more? Check out Ziggy' full length "Likkie Wax" that we launched together last year.