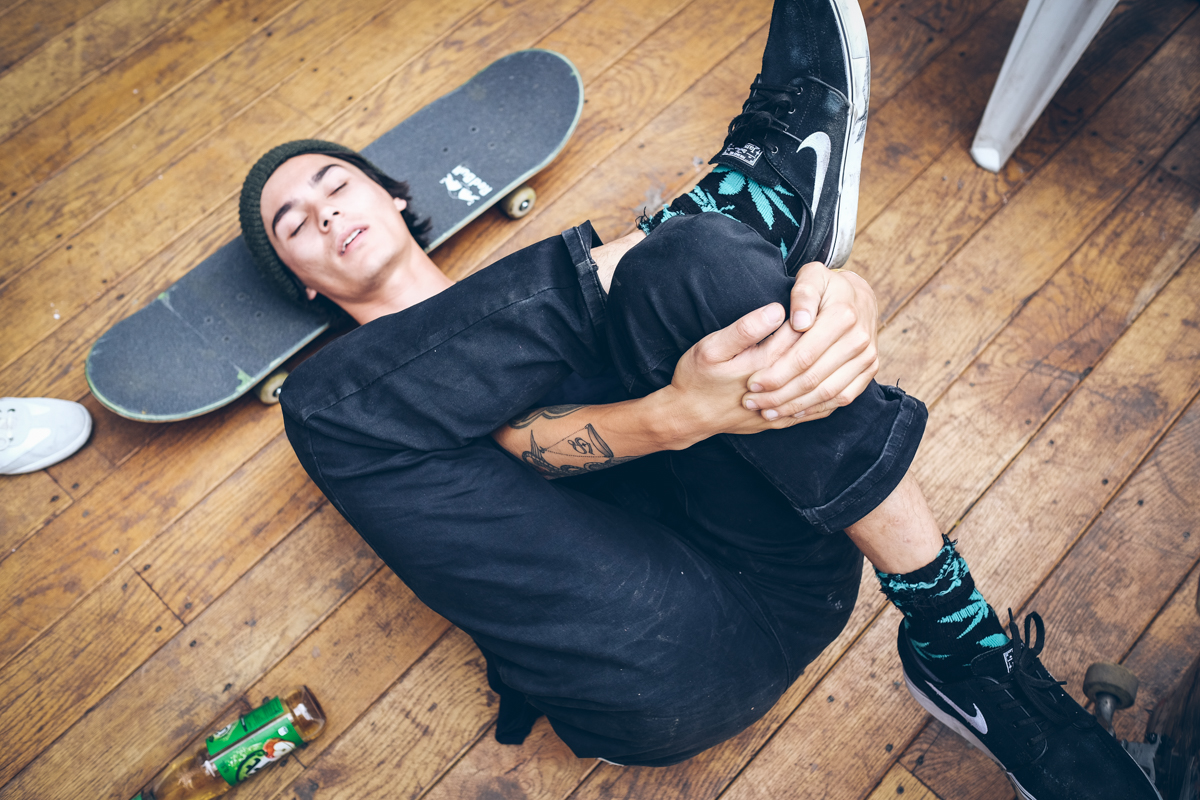 Denny Pham, after a long contest day it's time to stretch and get ready for the PLACE aftershowparty at Cassiopeia – See you later!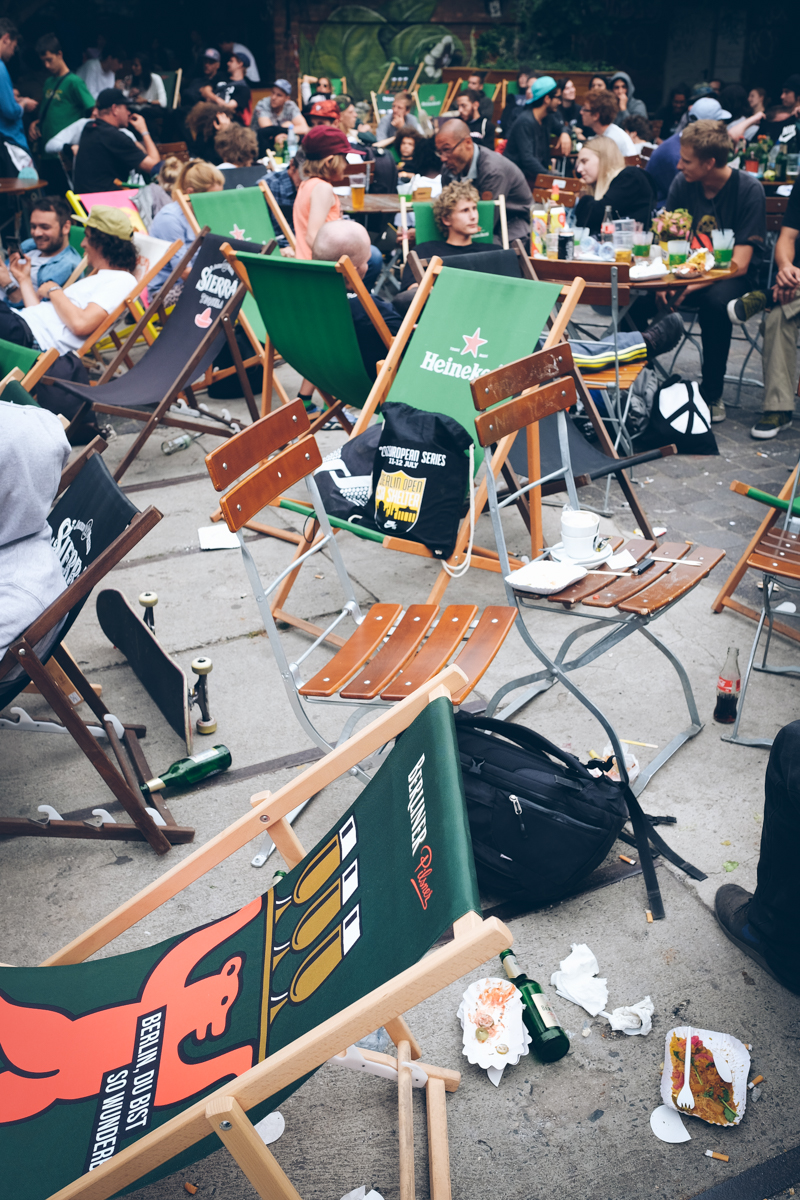 Contest-lifestyle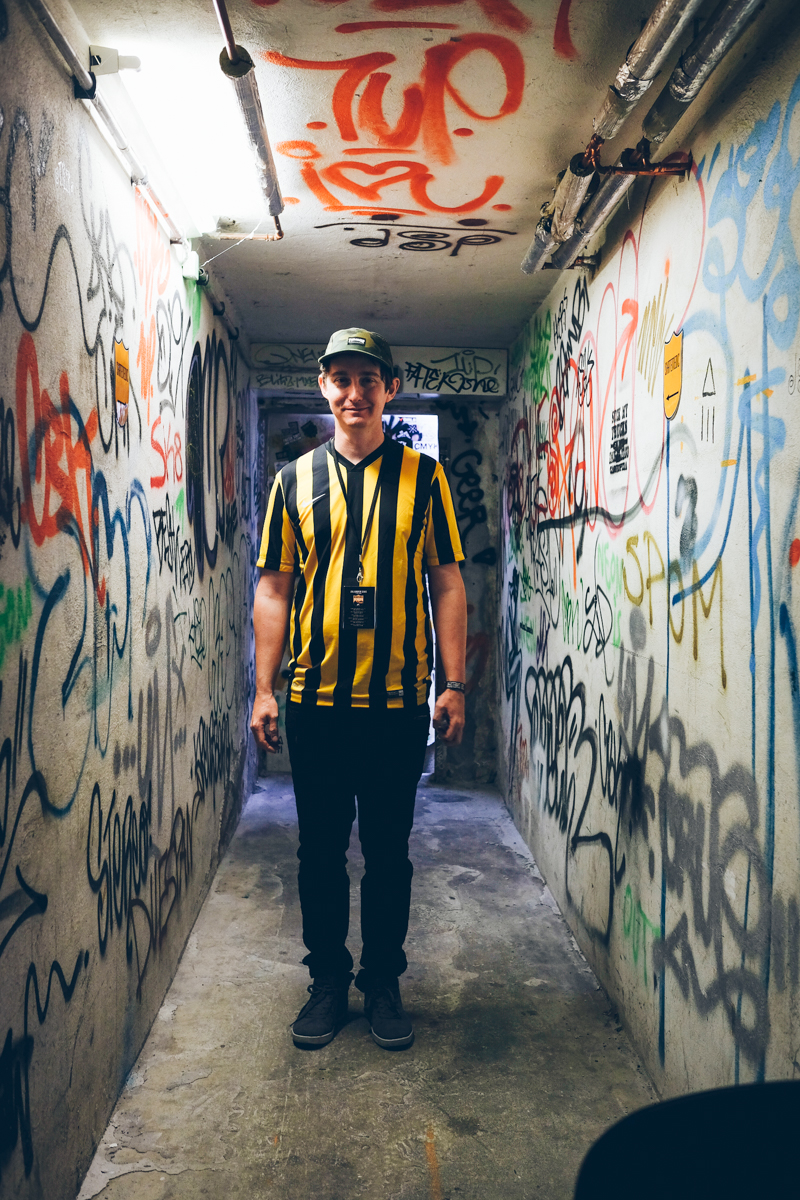 Mark Nickels – always busy.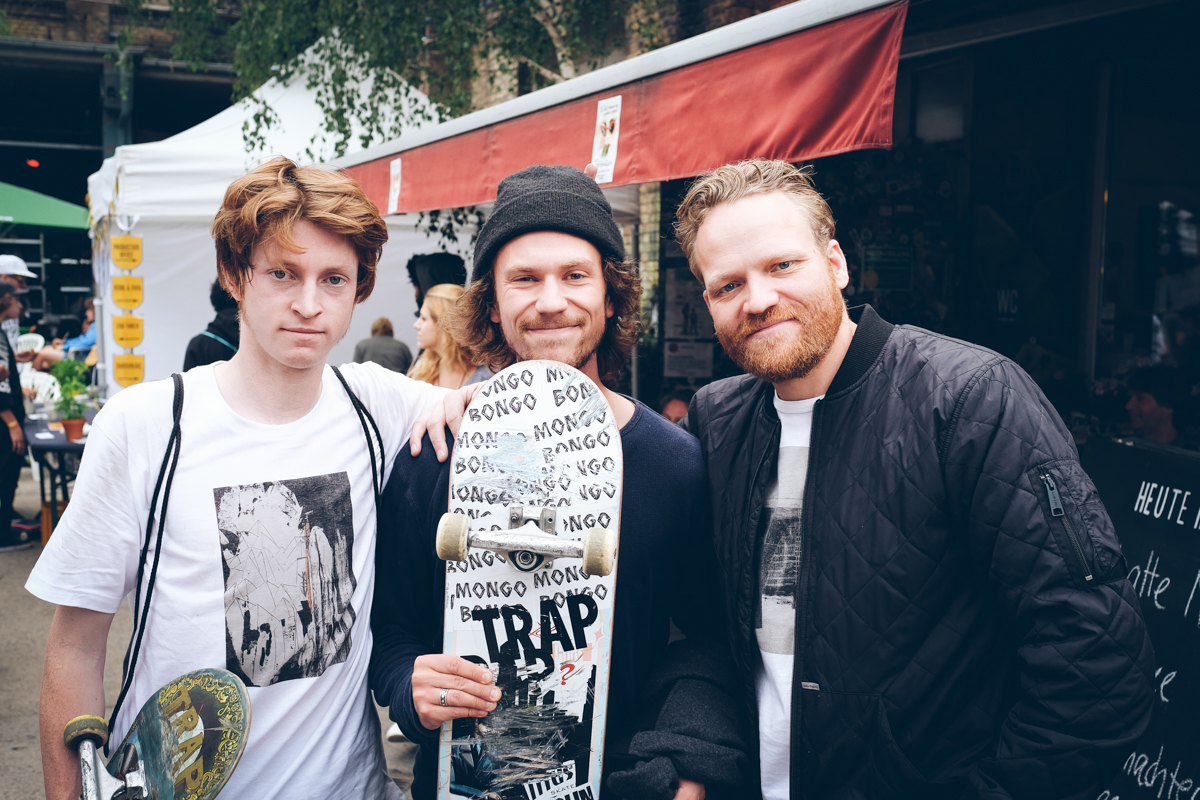 Trap Gang – Michi von Fintel, Ilja Judizki & Richie Löffler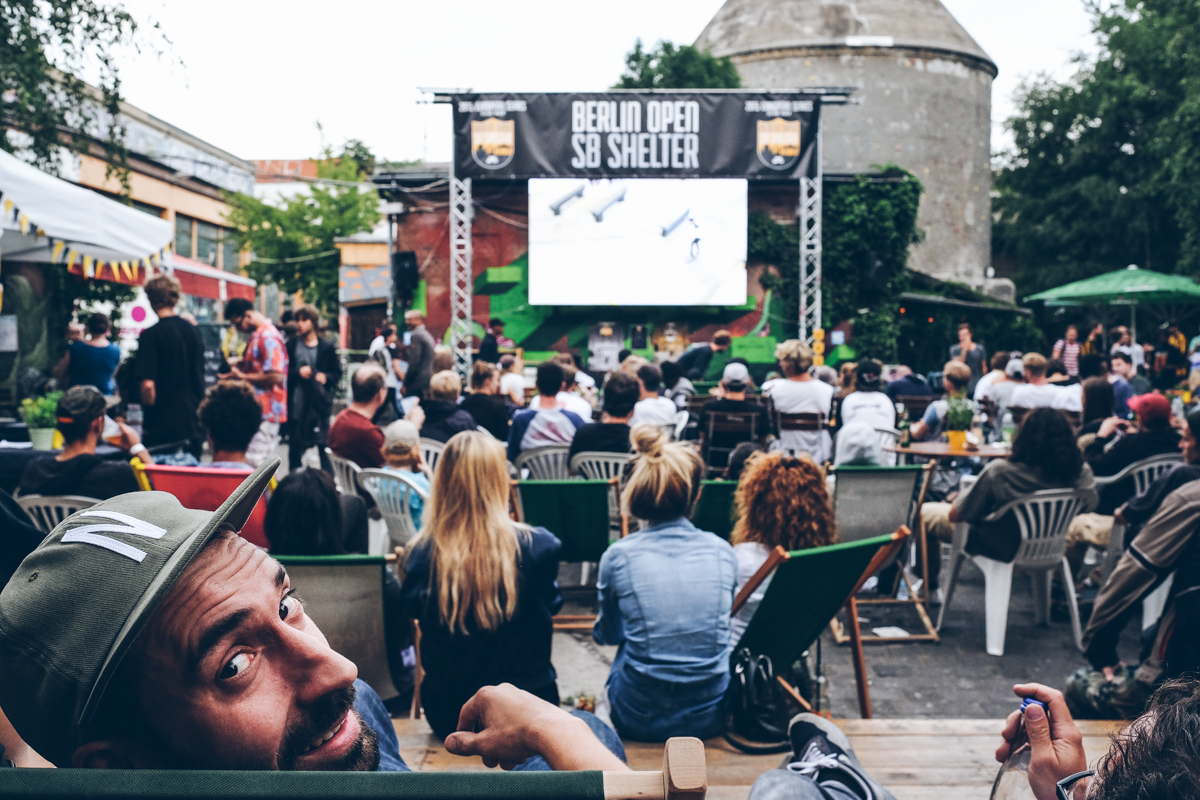 18:45 PM
People like to chill in the beergarden, watching the action on the screen. So we do! What up, Whitey!
16:35 PM
"The first 10 jams are over time for you guys to hit the Biergarten and get ourselves a drink". Sebi getting ready to grab a cold one.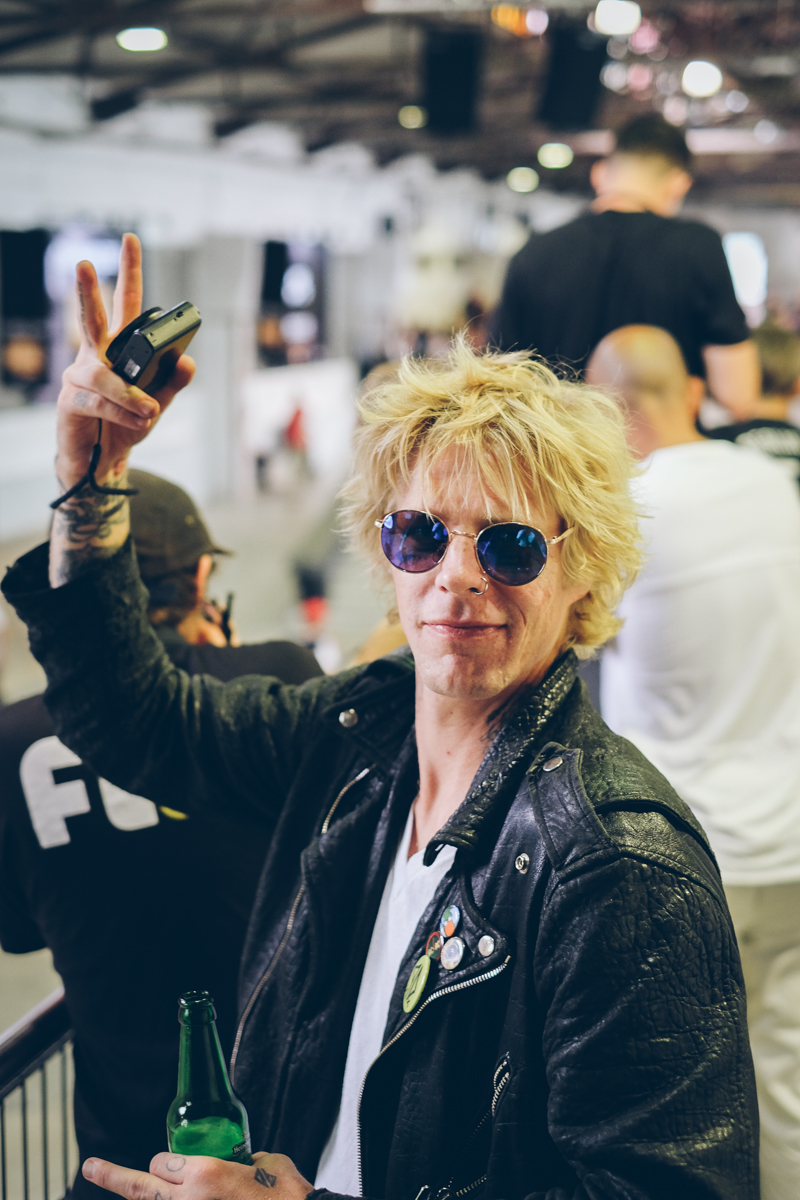 Braydon here in Berlin watching the contest.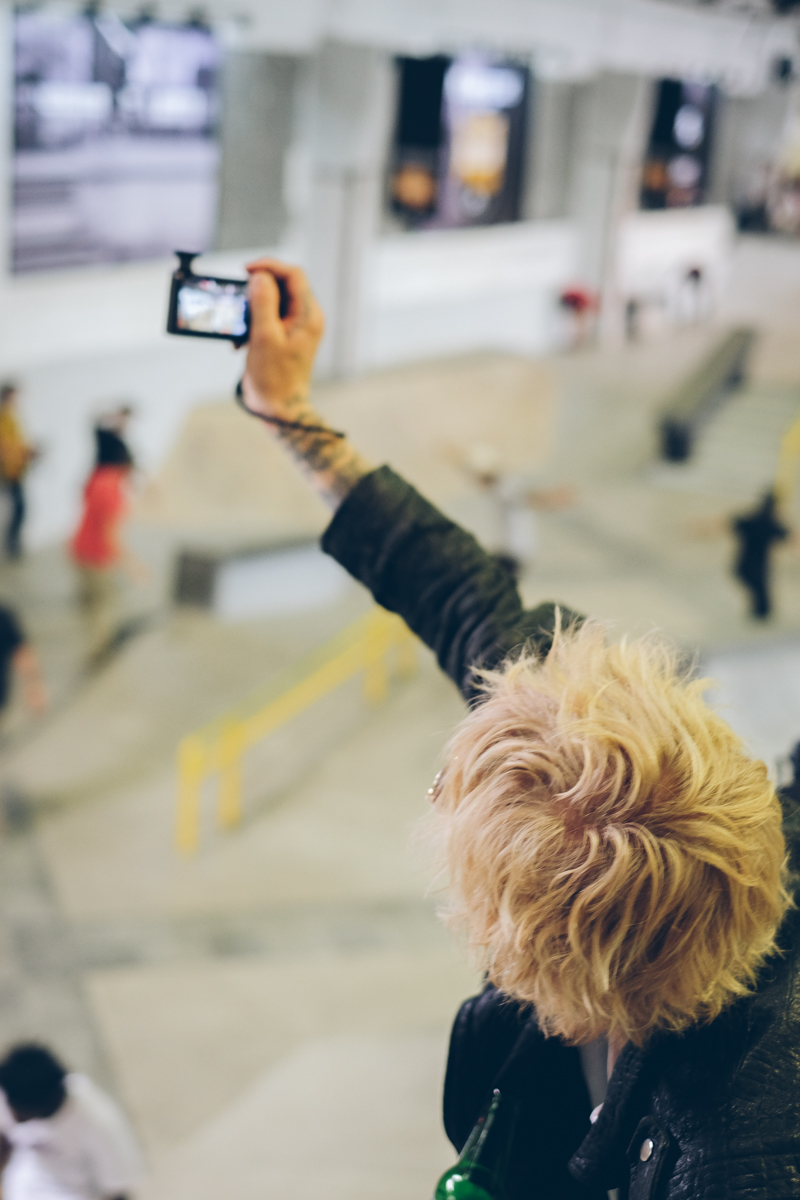 "Ohw! I thought I was taking a selfie" The Sza using the PLACE camera
16:20 PM
Seeing Hjalte Hallberg skate is one of the things I was looking forward to the most, he did not disappoint.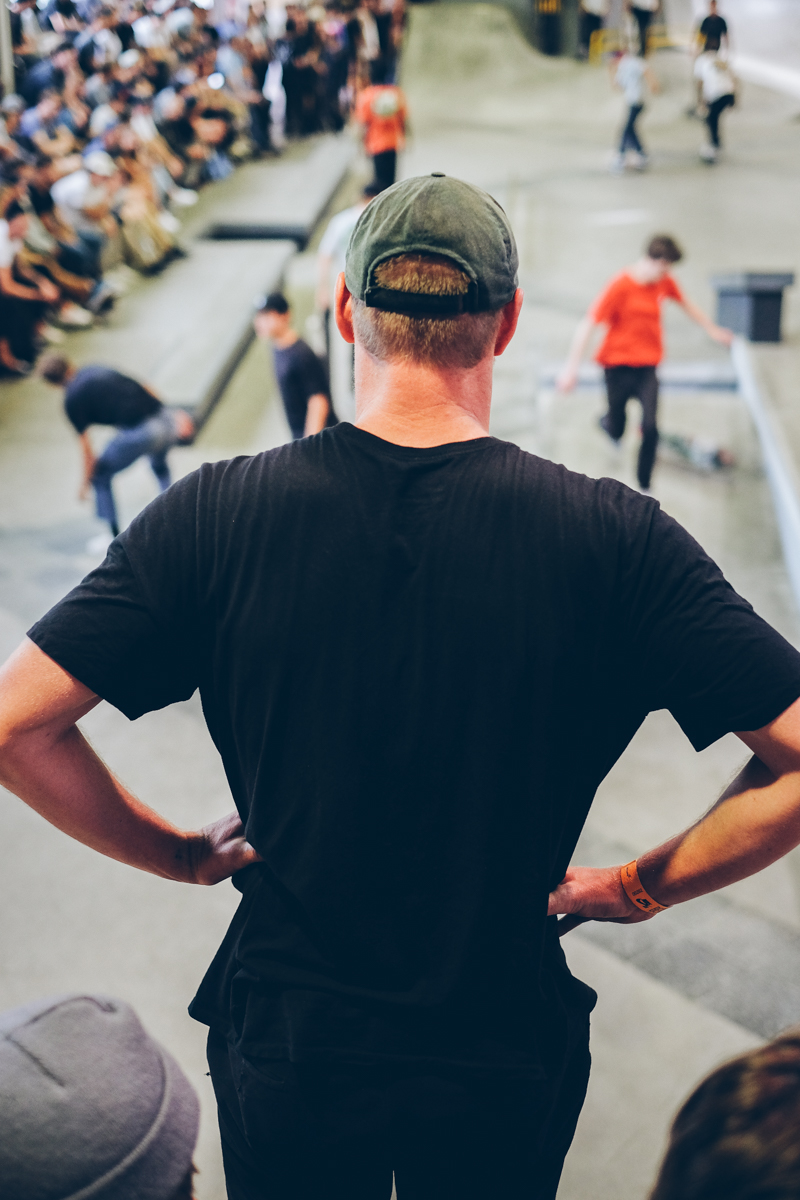 Hjalte, moments before his jam starts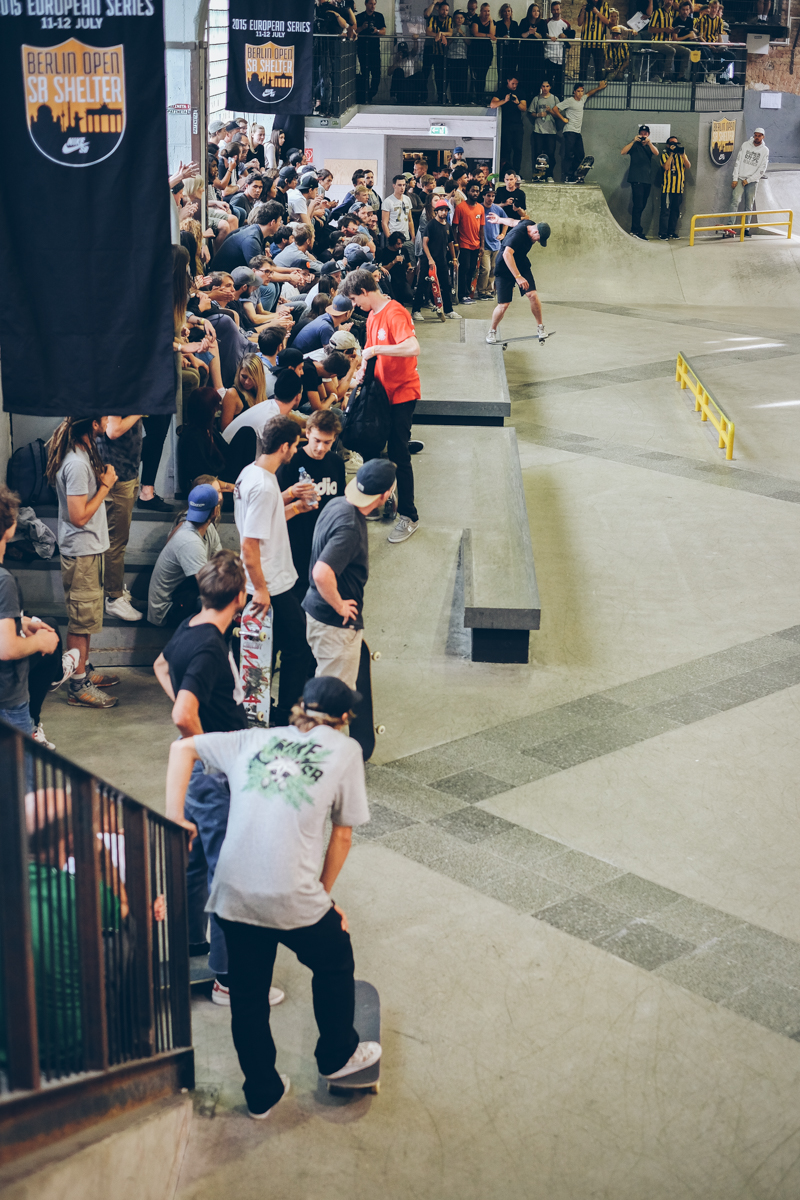 The Beast doing what he does best!
15:51 PM
"Yoshi is hurt where are the medics? Medics are like the Police you always see them around, but when you need them they are nowhere to be found". Sebi during Yoshi's Jam.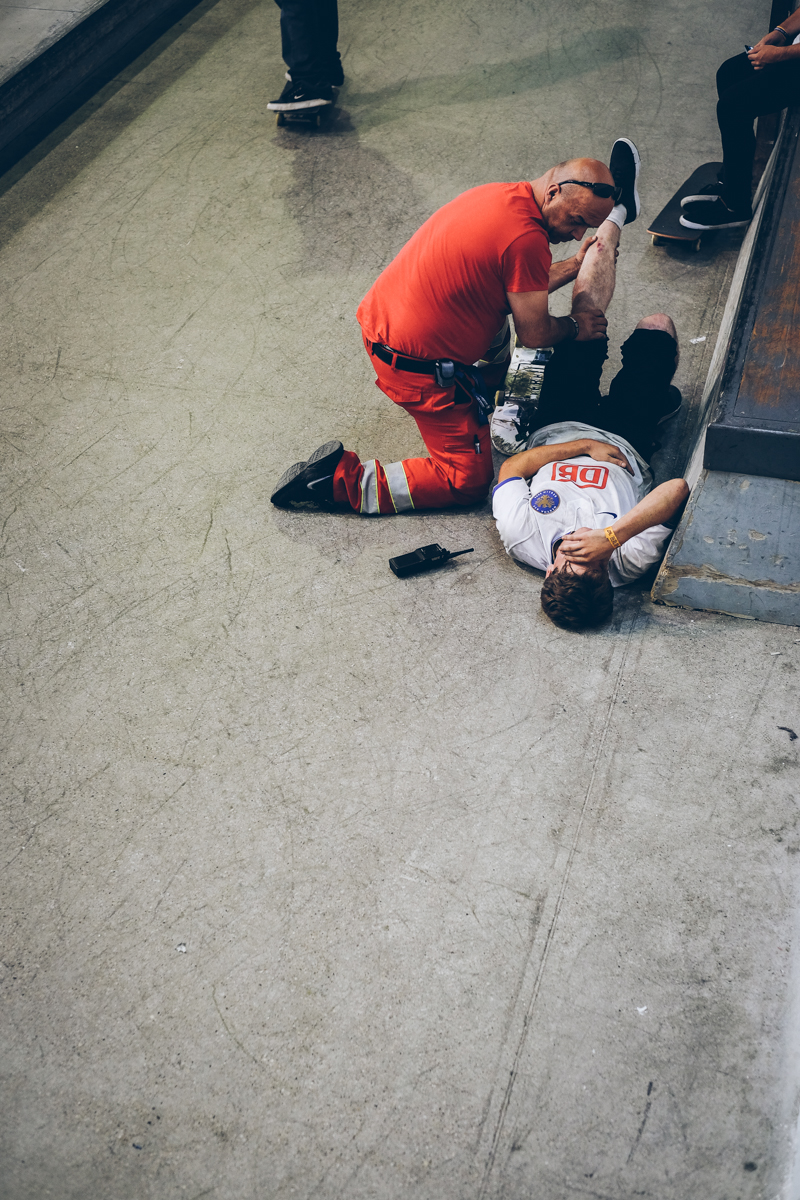 Man down – Yoshi Tanenbaum getting some medical assistance, get well soon!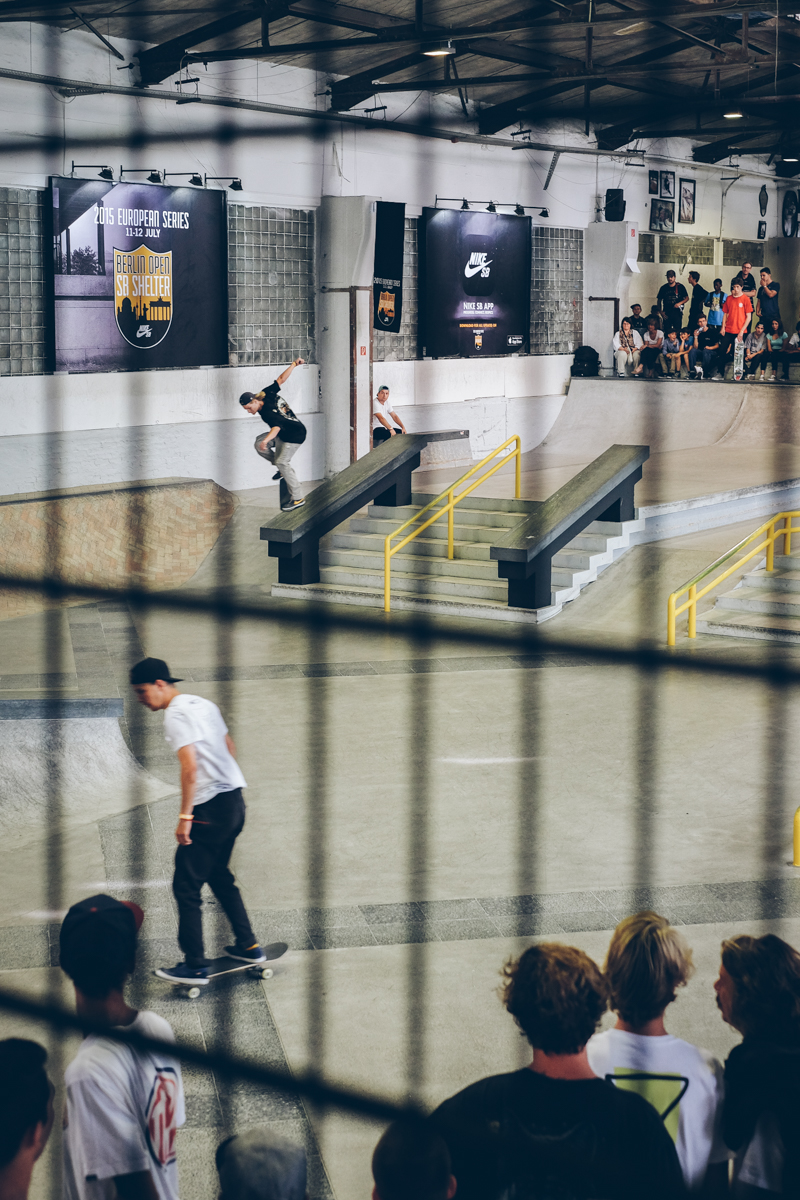 Joscha Aicher crooked grind's the high part of the hubba
15:33 PM
The main event just started including the riders who got their invitations in the mail and the riders who made it through the Pre-Qualifiers.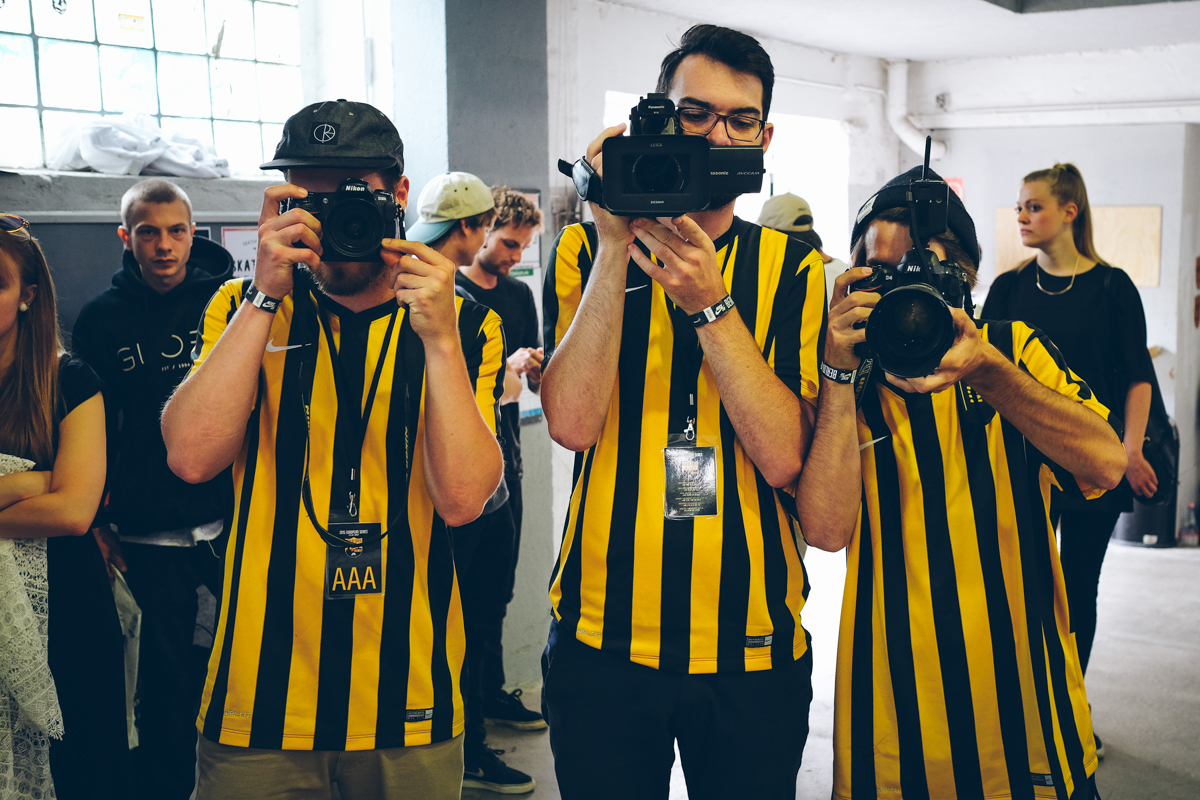 Media crew, taking care of Shelter-sharpness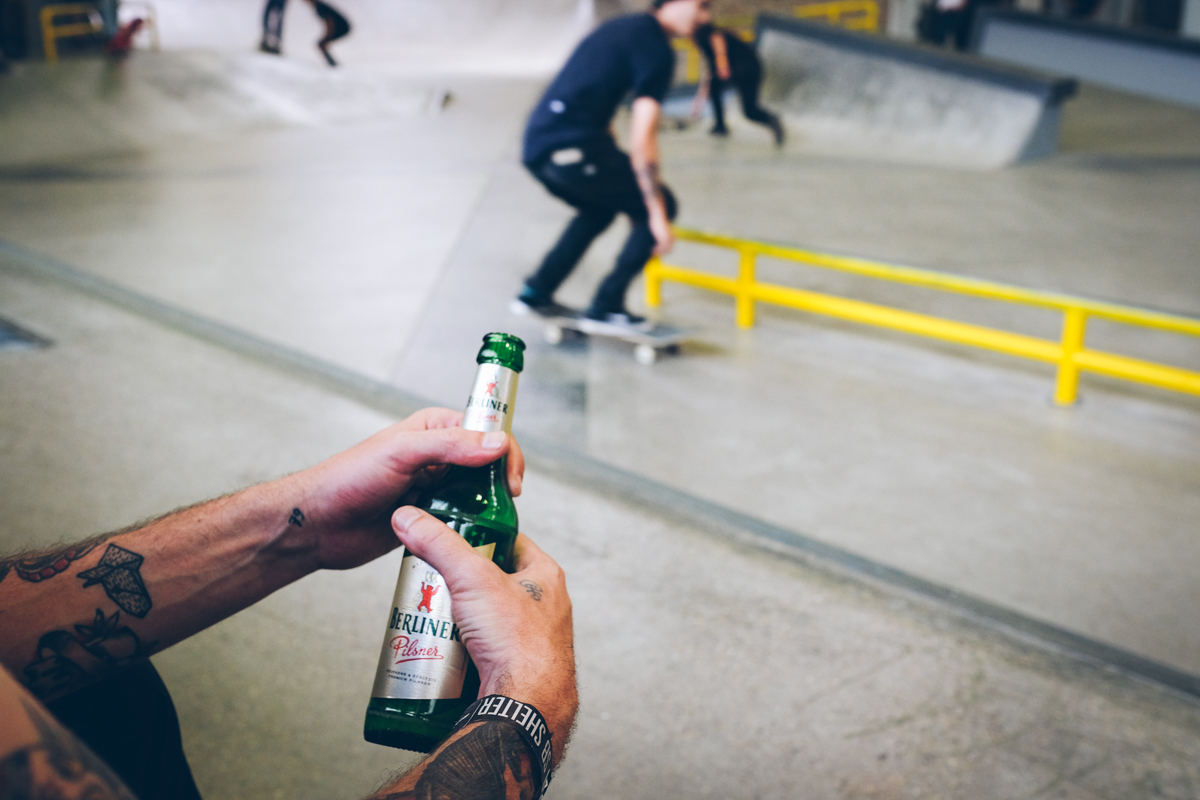 Lunchbreak – cheers, Vaughan!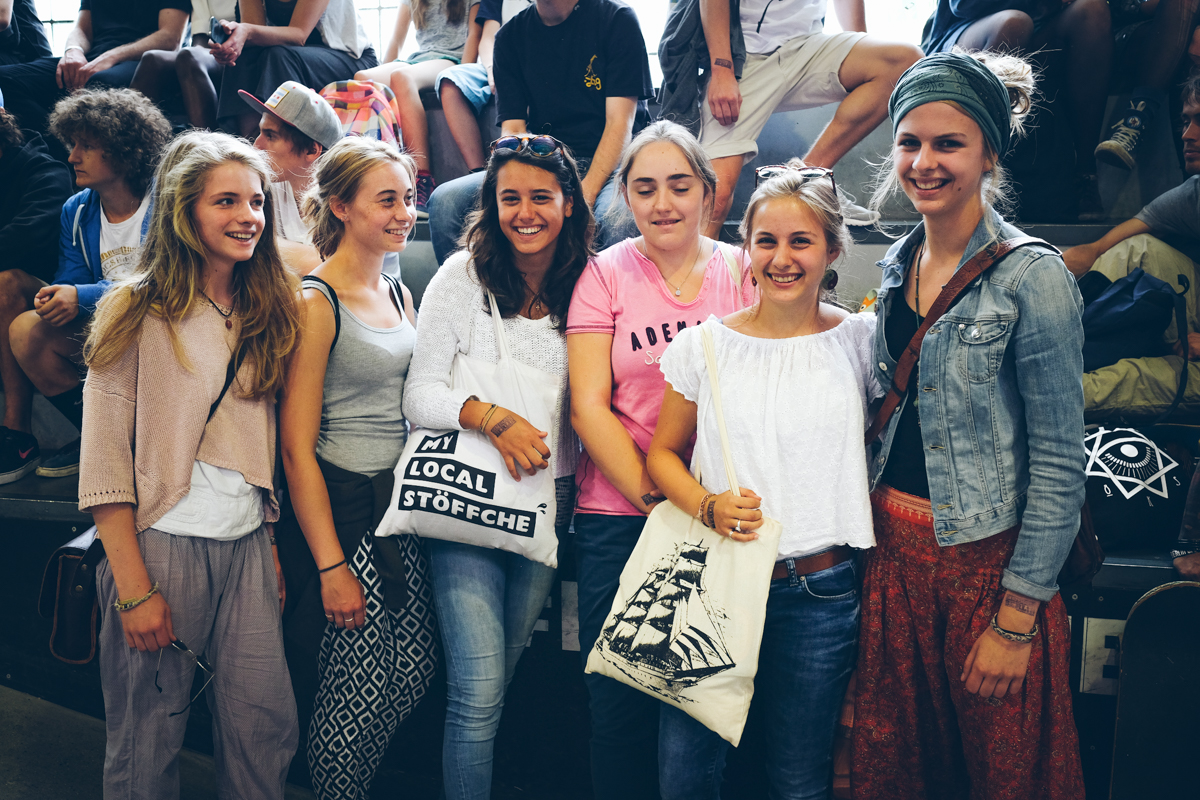 Practice is on, fans are watching.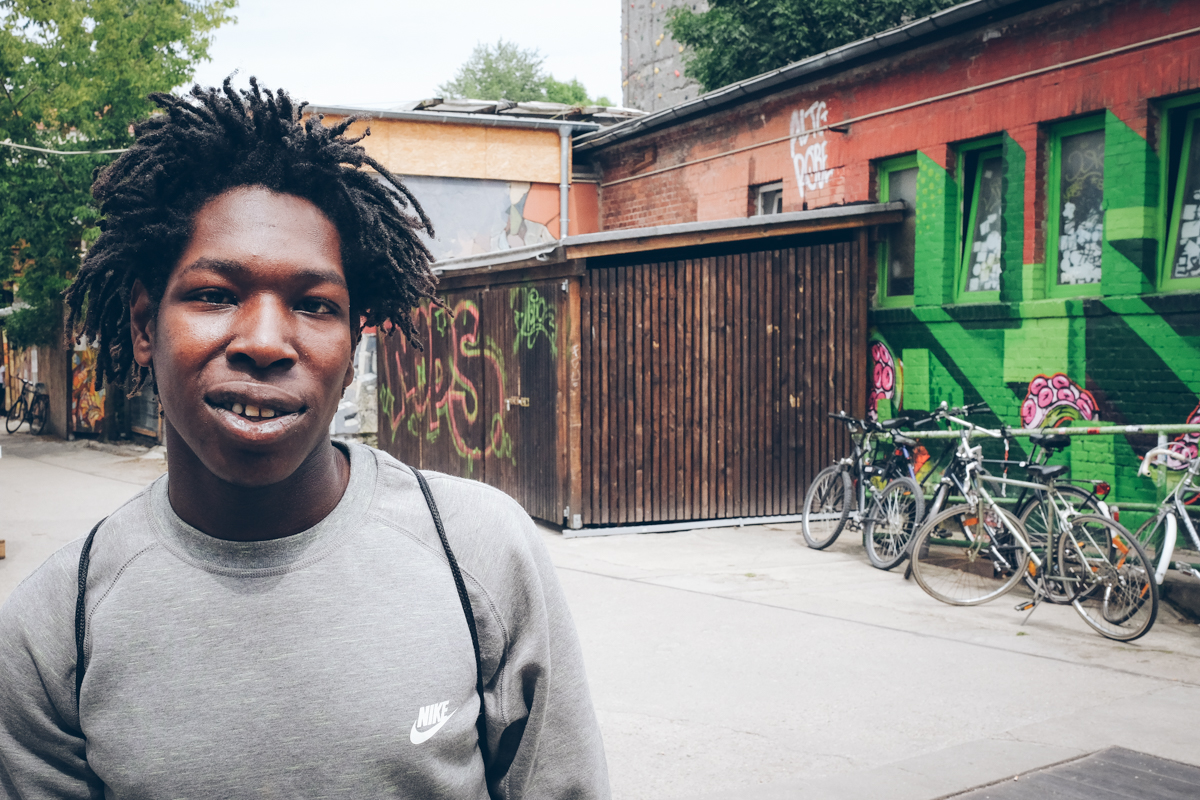 Fernando is here!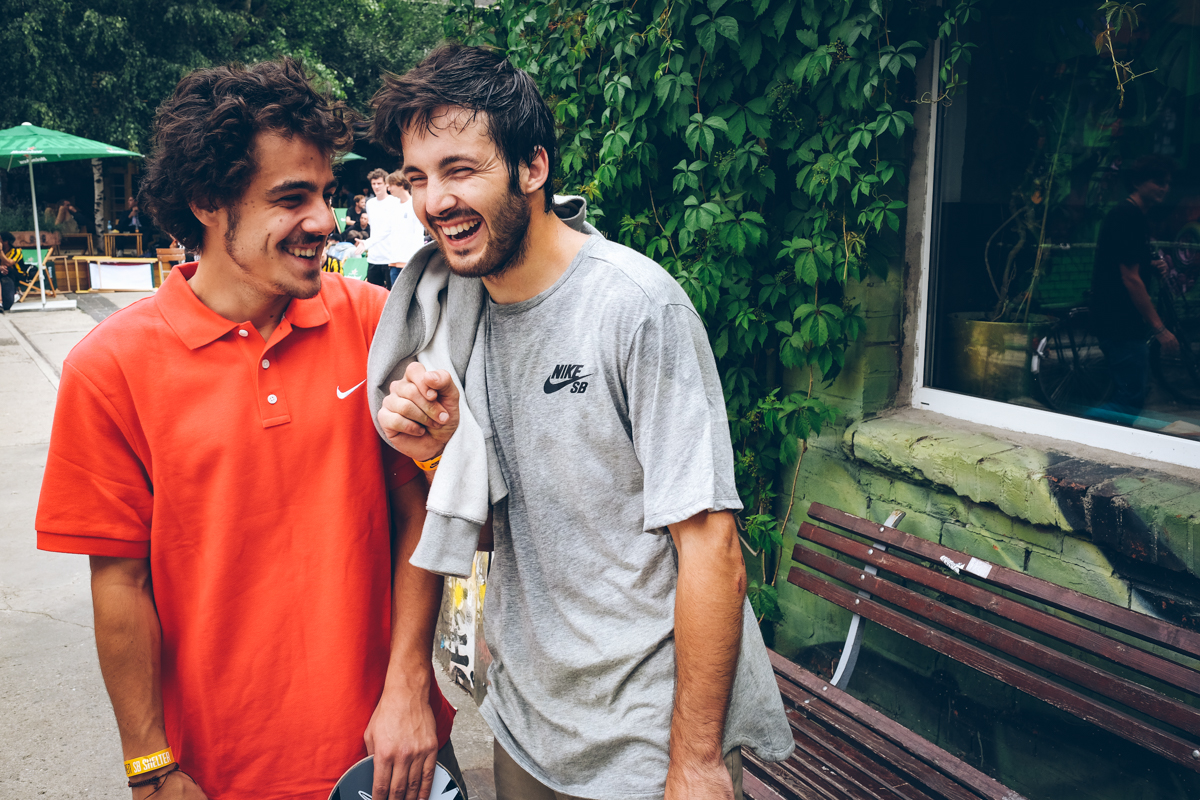 Farid Ulrich and Mario Ungerer sharing same love.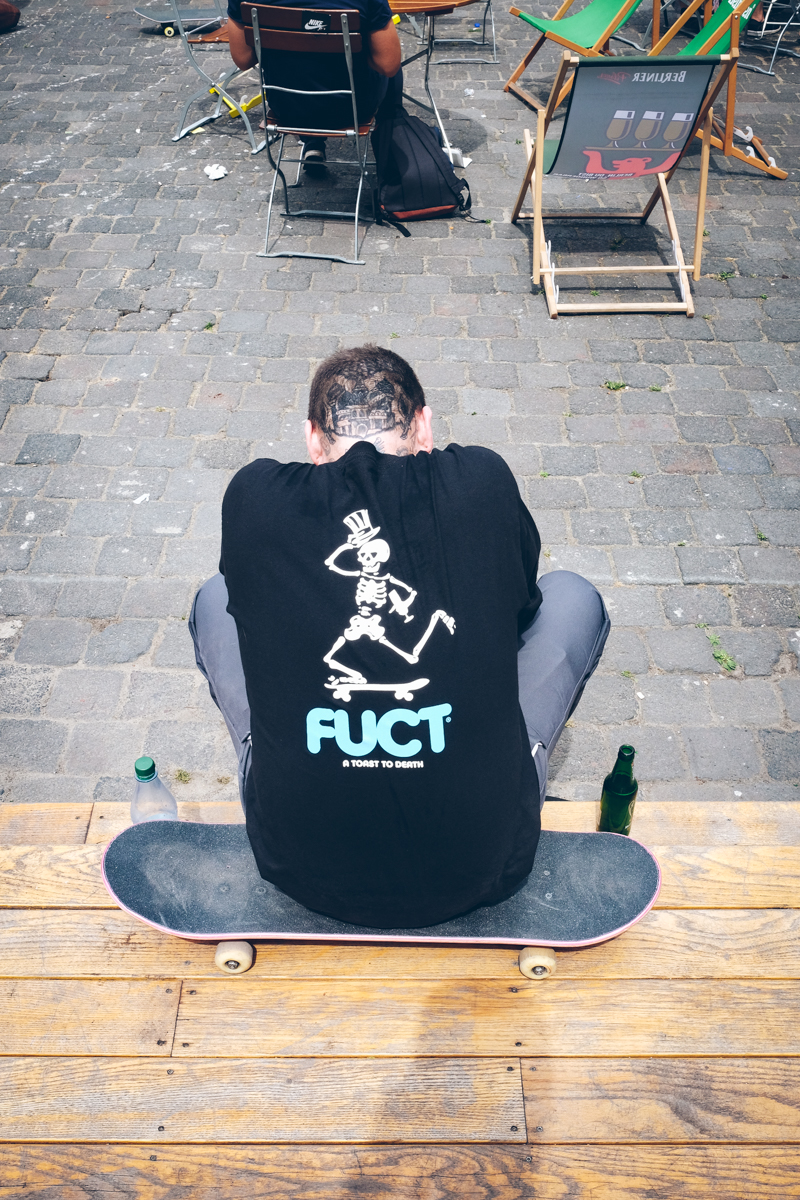 Just sayin'.
14:09 PM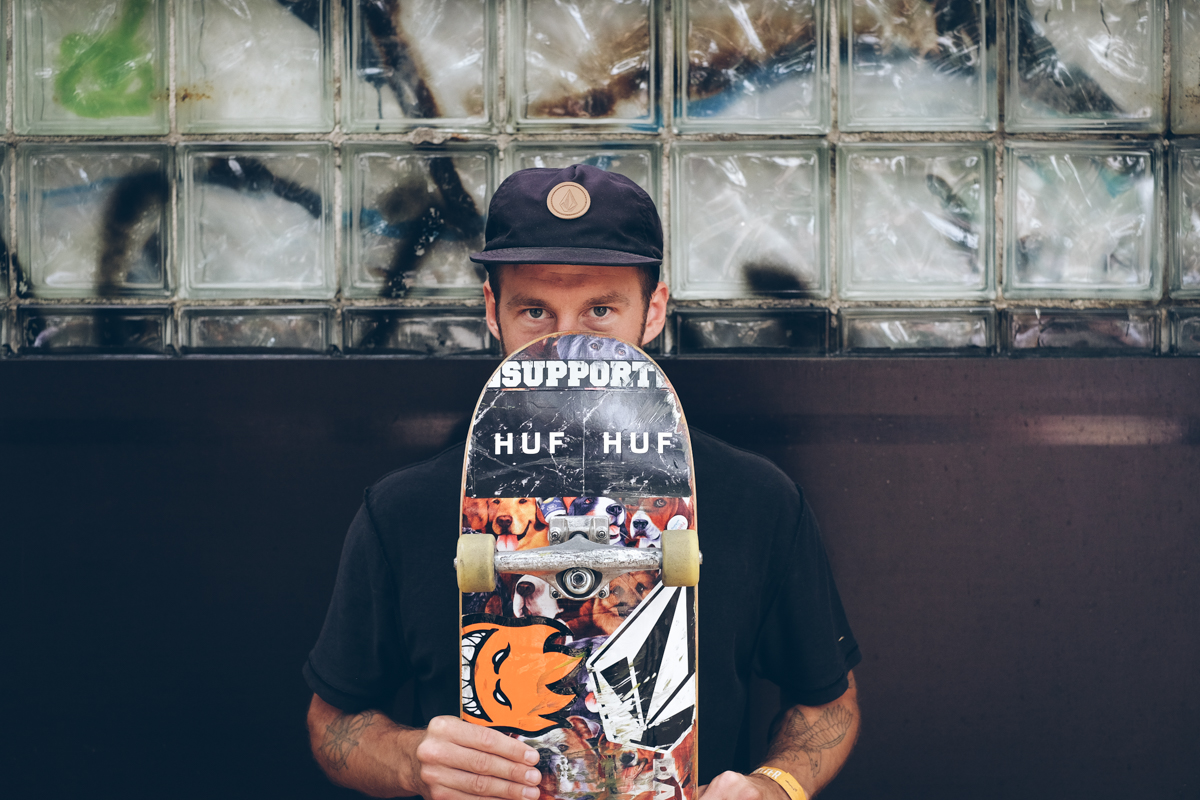 News of the day: Louis Taubert is now offcially riding HUF footwear.
14:01 PM
Lunchbreak.
13:08 PM
Pre-Qualifiers are done!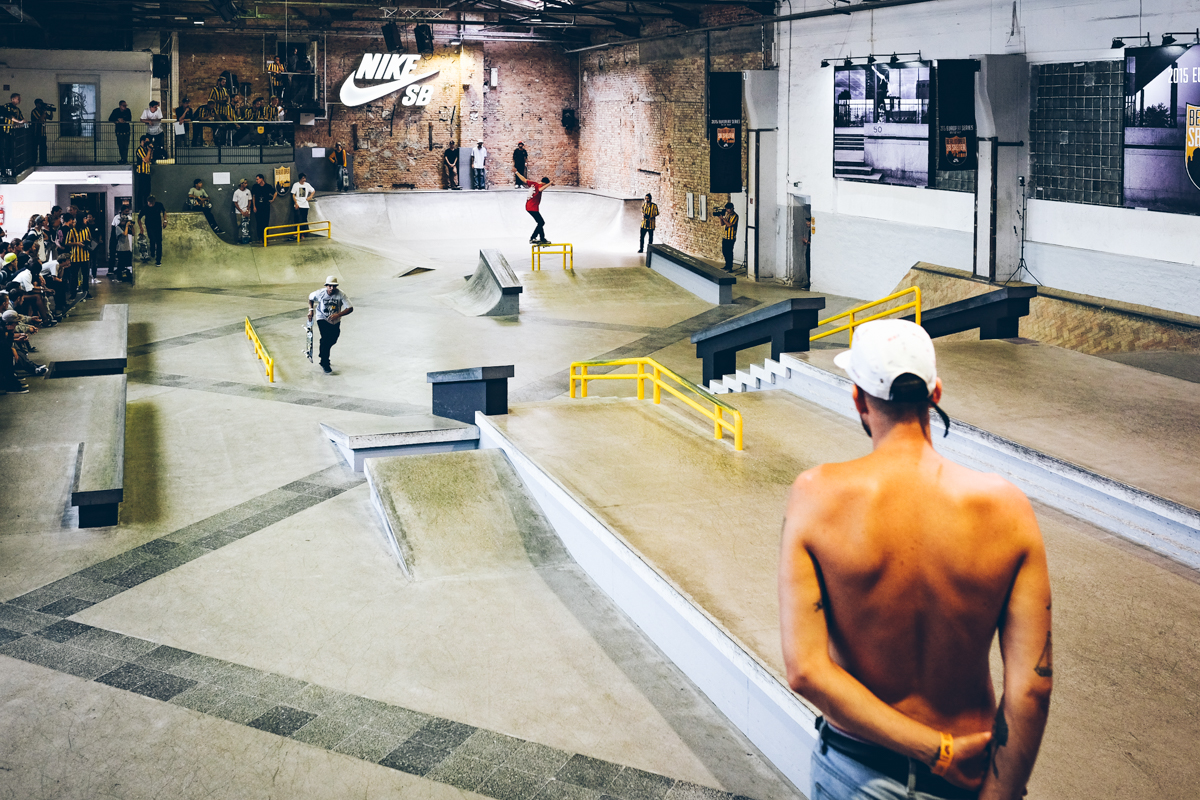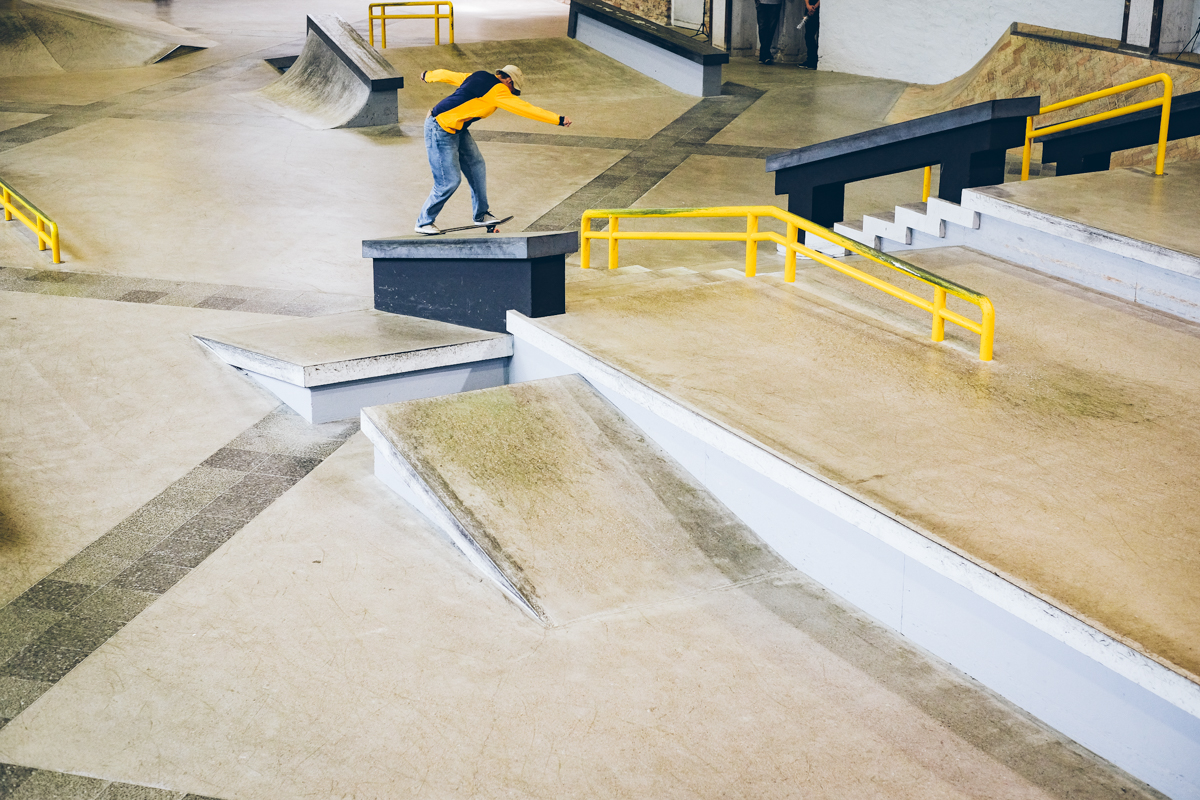 Backside Tailslide, Pascal Moelaert shot during the Pre-Qualifiers
12:22 PM
The Pre-Qualifiers are underway and spirits are high.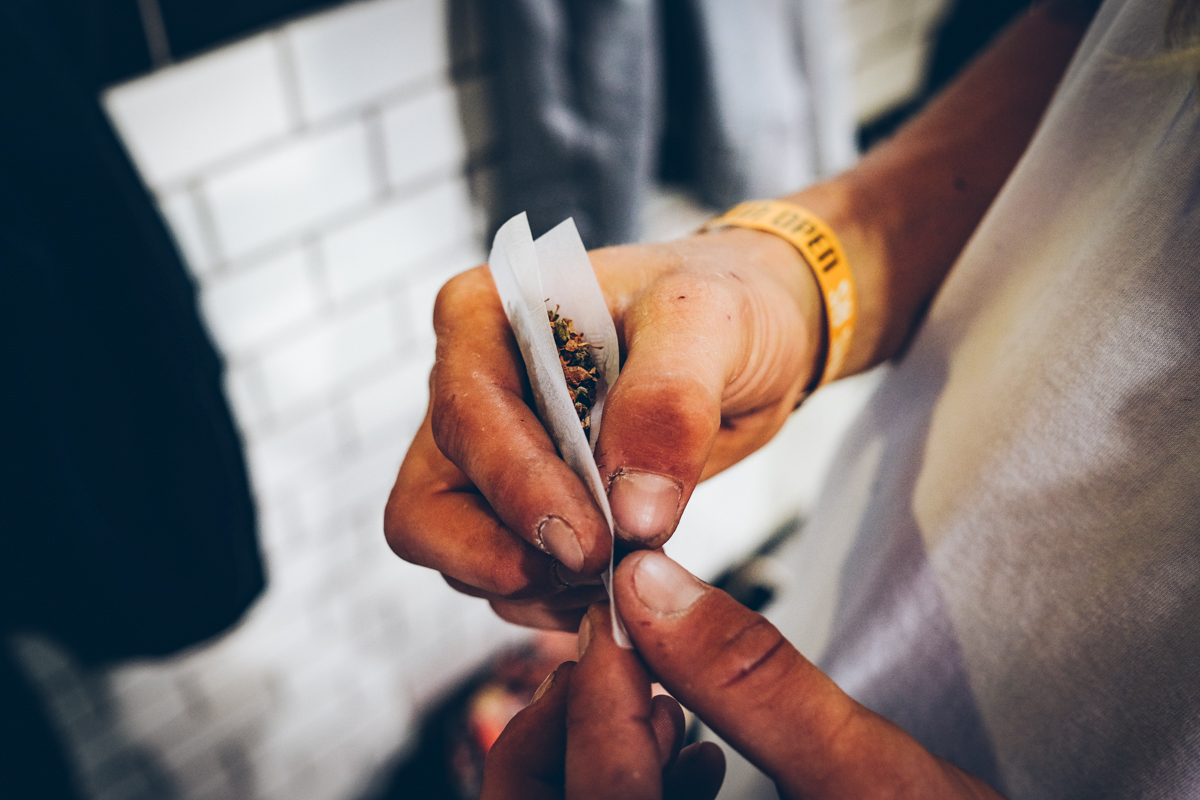 Both the crowd and the skaters are enjoying themselves this afternoon.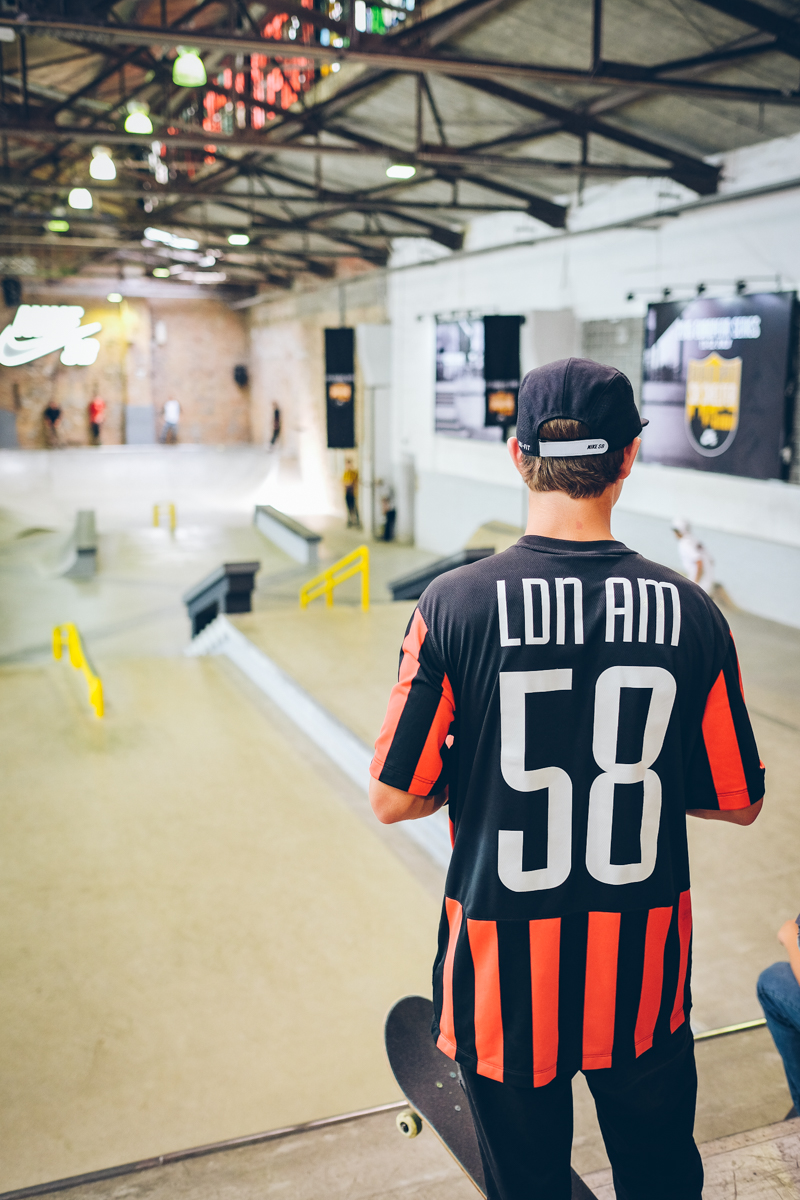 Right contest series wrong stop.
11:15 AM
Me and Benni walk from Betonhausen through the Park, we shake hands see friends and proceed to get our wristbands afterwards we walk back to the beer garden to sit in the sun for a bit before the contest starts.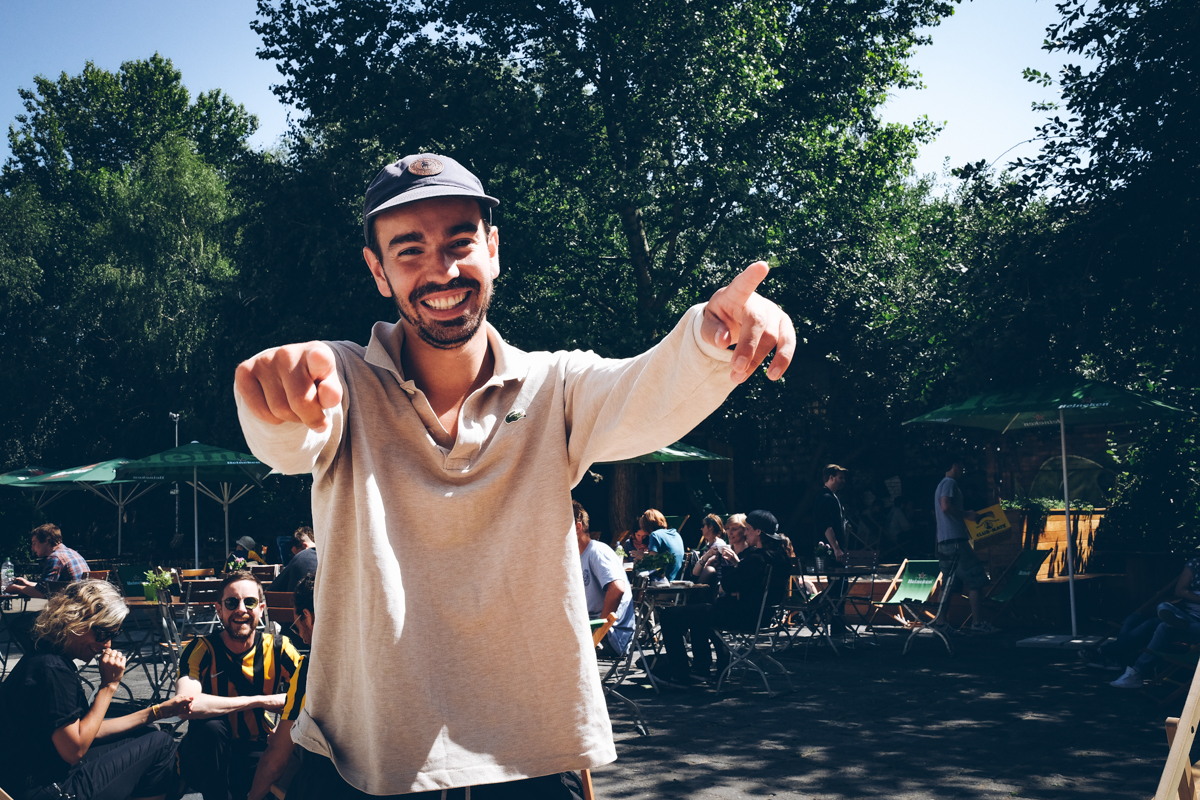 Arthur Derrien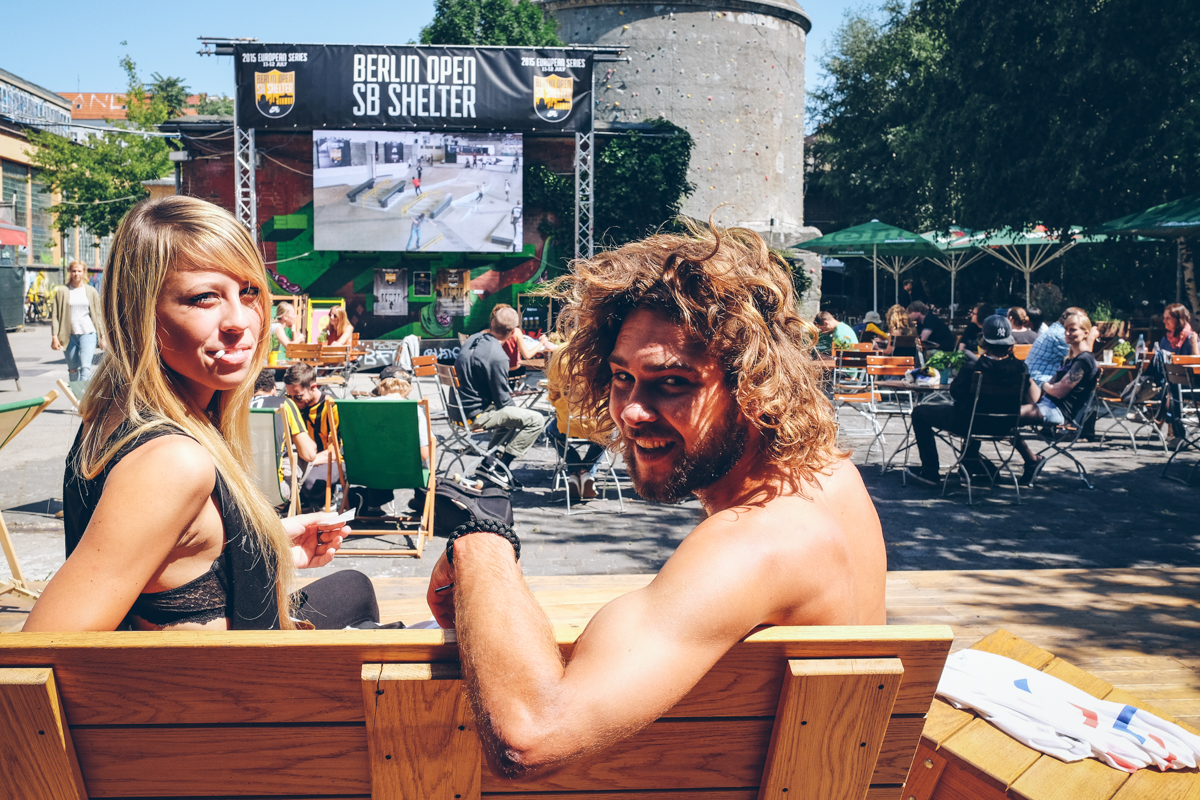 Patrick Rogalski chilling before the contest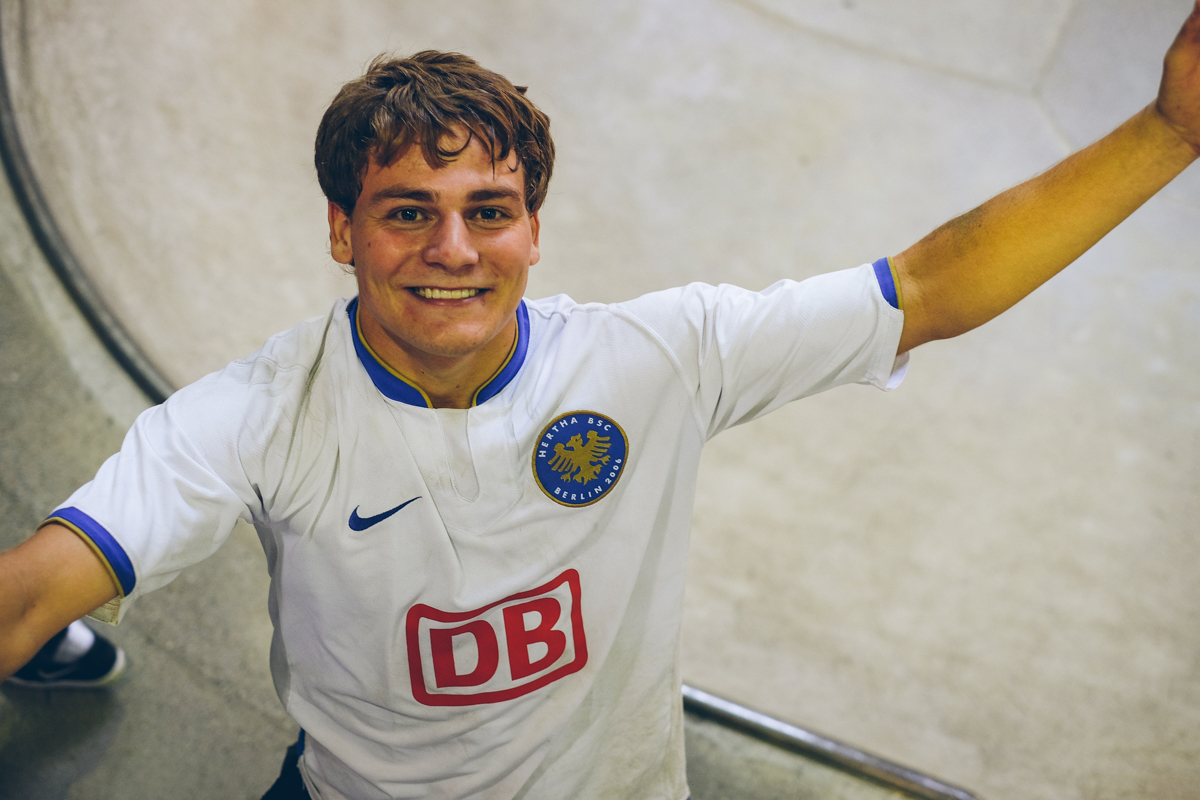 Yoshi Tanenbaum back in Berlin and repping Hertha BSC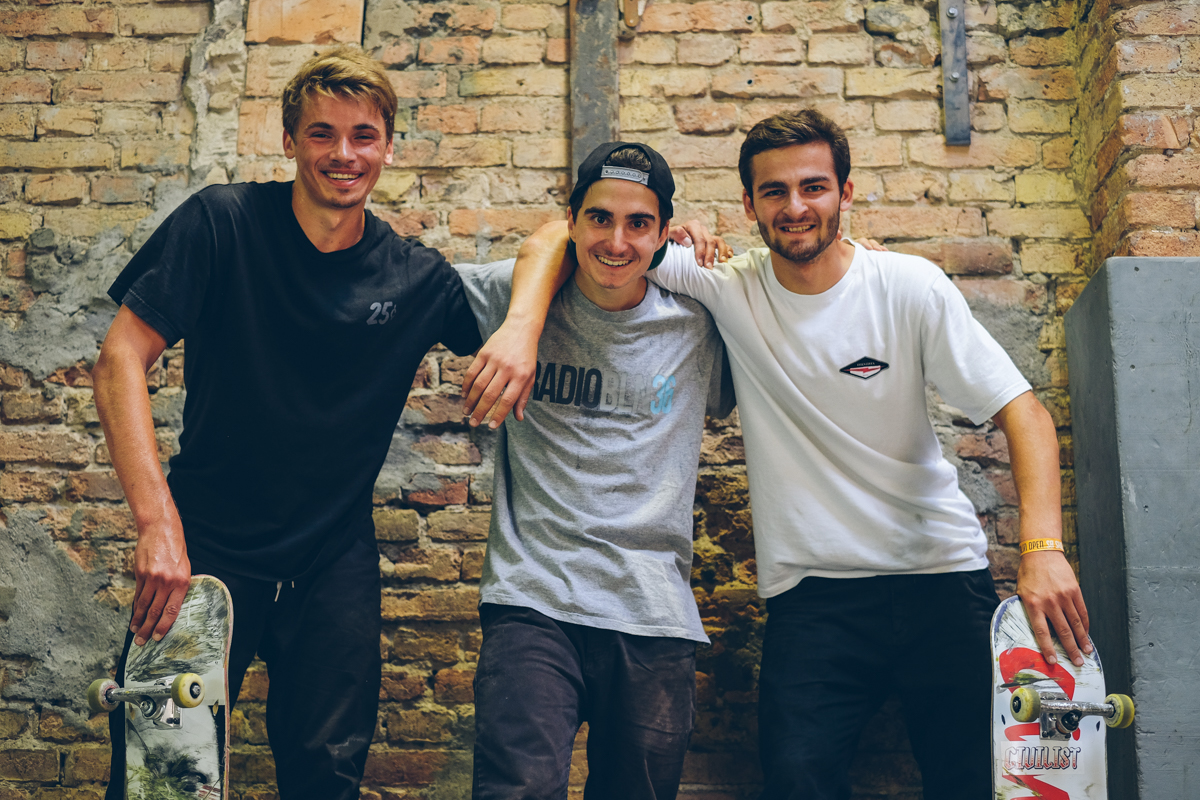 Dem Boys!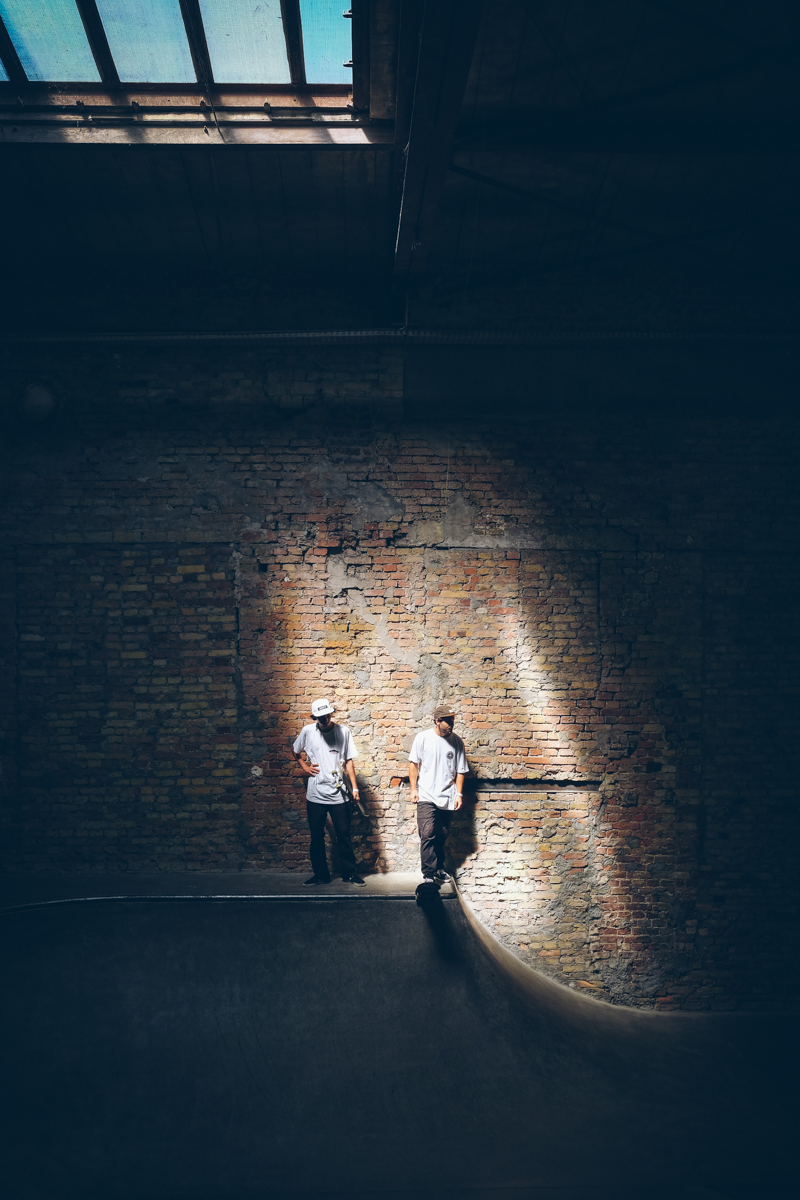 Getting some sun inside the Shelter
11:10 AM
We just entered the grounds of the Nike SB Shelter, first person I see is Sebi carrying three cans of a certain energy drink company we shake hands and I ask him if he has a sigaret so I can start my day.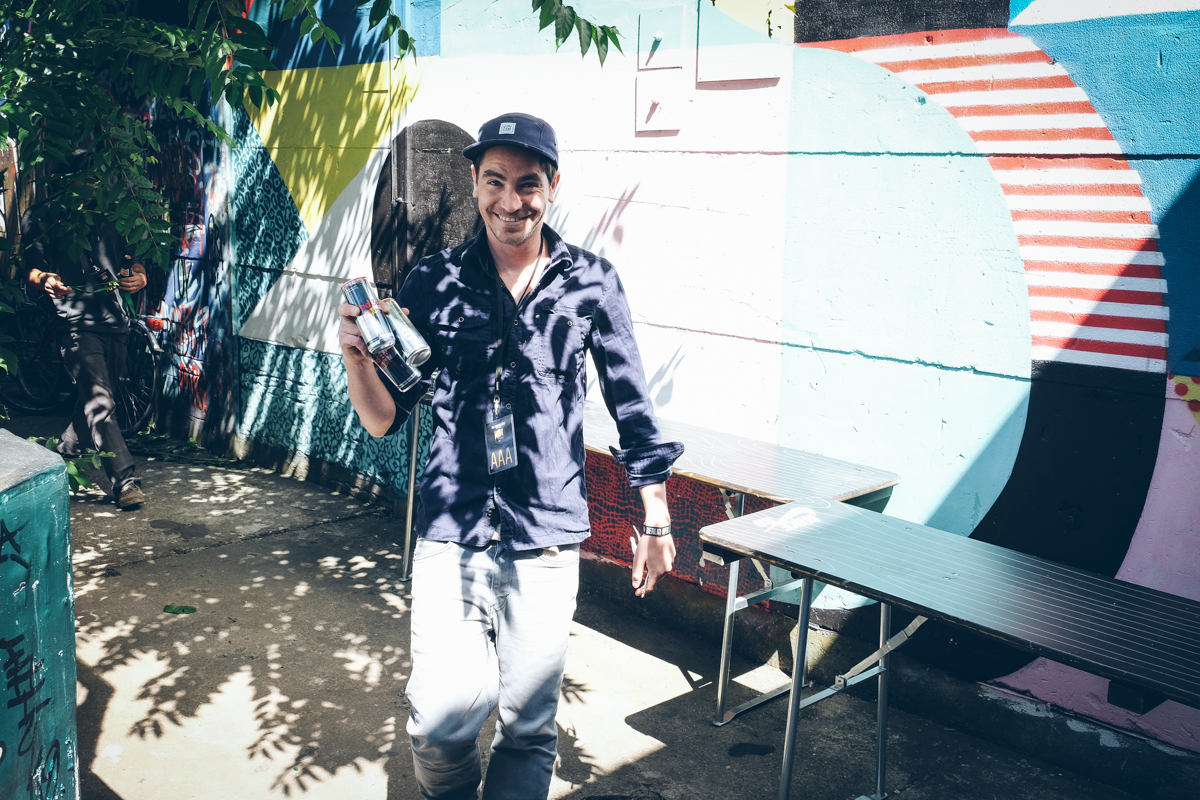 Alright welcome to the PLACE Photo live ticker we will be keeping you updated on whatever is going on in the Shelter during the 2015 Nike SB Open.
Written by: Roland Hoogwater
Photos by: Benni Markstein