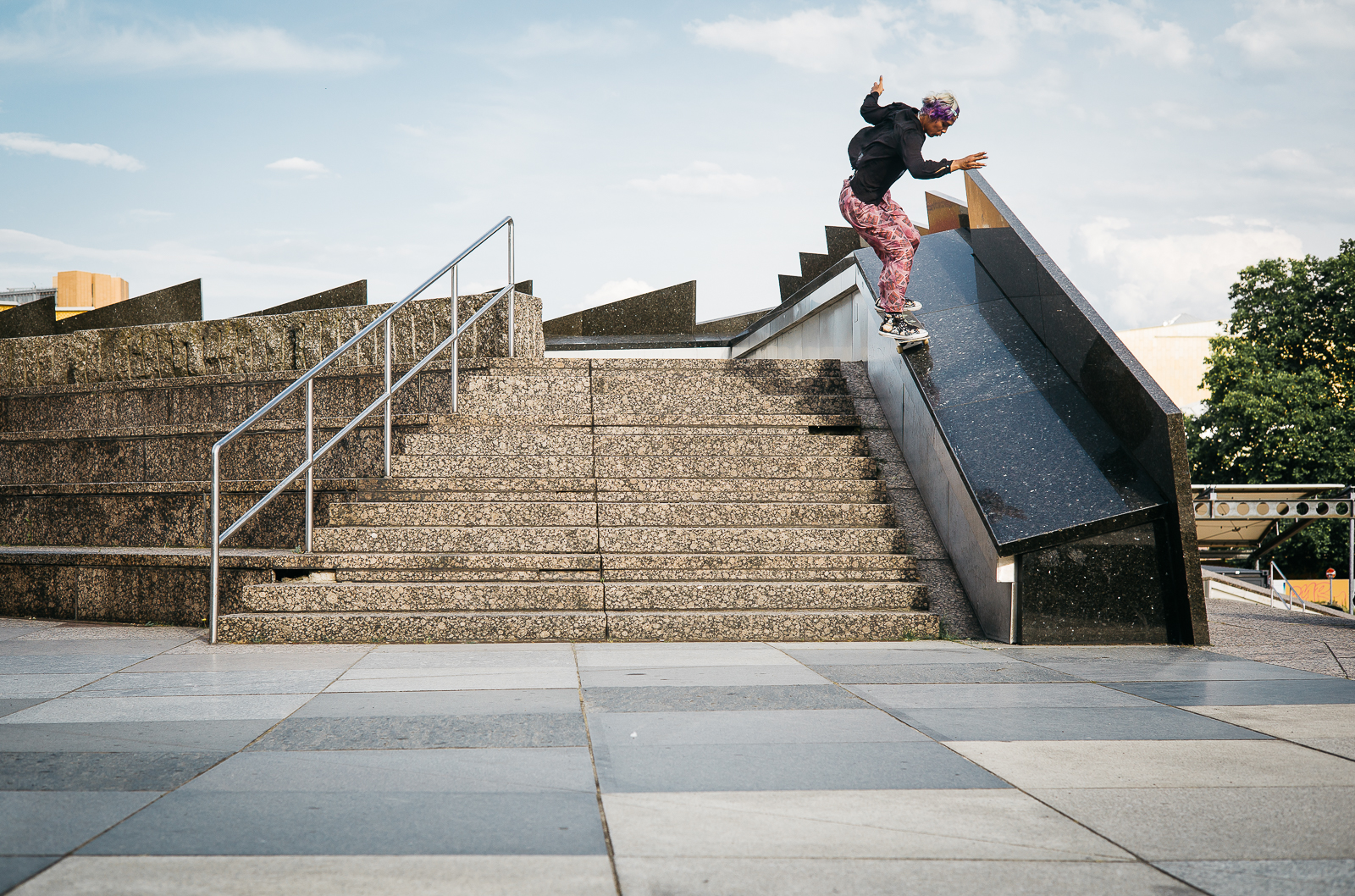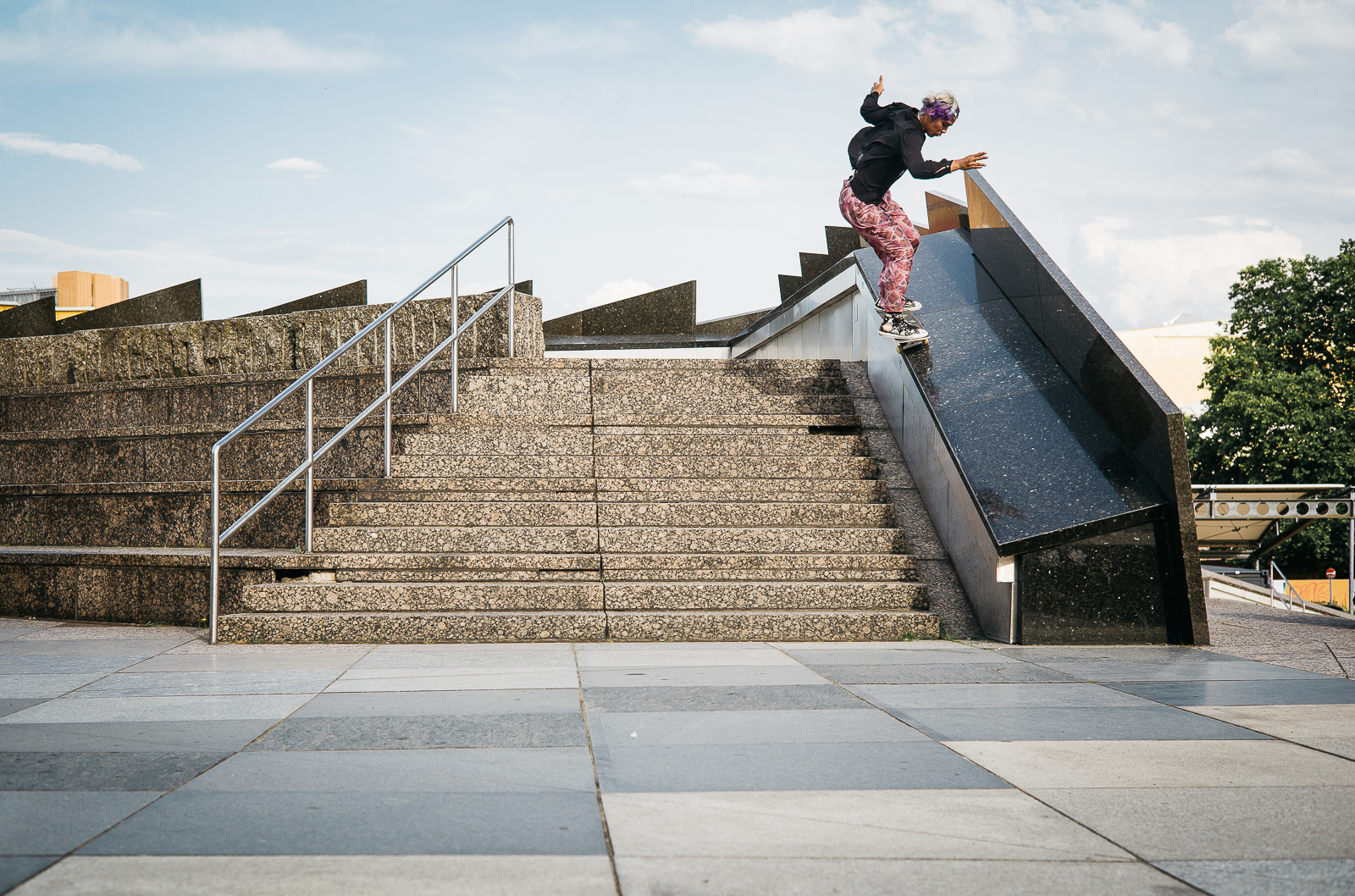 Welcome back to our week dedicated to all things THERE & UNITY skateboards. Yesterday we had a full Marbie interview, today we present you with Kien, and tomorrow you will just have to wait and see… Anyway, have you taken some time to watch the EURO THERE 2? you should, just to have a little sneak peek into the future! For now, though we take you back to Kien, who really put it down in the video and in life, packing an outfit for whatever situation they were going to be in, from the tech deck to the kendama, to getting tech on the "normal" board, all systems go for Kien. Enjoy this fun talk our very own Lea Isabell had with one of THERE's newest pros.
Interview by Lea Isabell Uhle.
Intro by Roland Hoogwater.
Header by Fabi Reichenbach – All other photos by Norma Ibarra a.k.a La Pir0.
Hey Kien, so, basic question but where do you live currently and how is it to skate there?
I live in Los Angeles currently in Koreatown which is about 15 minutes outside of downtown L.A. I guess that would be the epicenter of skateboarding, most people would say. I typically don't skate too much here in L.A. though, I usually go out and film in Oakland where I used to live. So over here I'm usually more into relaxing than into going out to skate.
Cool, so what do you do in your free time?
I'm a big gamer nerd so I take the time when I'm back from trips to catch up on some games I've been playing. Or keeping up with the anime series I've been watching.
What's your favorite game right now?
It's from the company FromSoftware which has done the Dark Soul series, they have a new game called Elden Ring that's been consuming most of my time right now. I am almost 200 hours in or something!
Wow, that's a lot of time. Sadly I am not too much into the gaming culture, otherwise, I guess it would be interesting to talk with you about that too. But coming back to skateboarding: I saw your part was filmed in Europe right? Do you see any difference between the spots of America and the spots here?
Definitely, yes. I like the older architecture you guys have got going on, here it's a lot of gentrification and they removed a lot of old buildings. But in Europe, you still have a lot of old houses and the streets, in general, can be a bit messed up and crazy. Especially in Berlin, we skated some back alleys which were pretty cool. The architecture there is so pretty.
Do you think your style of skating changes depending on the spot?
I think it depends on where people grow up and what access they had to skateparks. I grew up in a city outside L.A. that was built around an old army base which meant that we didn't really have any skateparks. So I got used to alleys and sidewalks.
I also saw that you did some rollerblading. How did you get into that?
I used to do it as a kid and it was an interest I had prior to skateboarding. It's still kind of there, and I like it. It's more fluid in a way, more like dancing. It helped me improve my skating skills as well. It's so expensive though, but I used to go to the L.A. river every morning with the rollerblades just to cruise around. Sometimes I do street skating with them too but ramps and stuff scare me!
Would you ever come back to Europe? Maybe for roller skating?
I mean, bringing the skates would take up way too much room in the bag haha. If someone there has skates I can borrow in my size then yeah I'm down.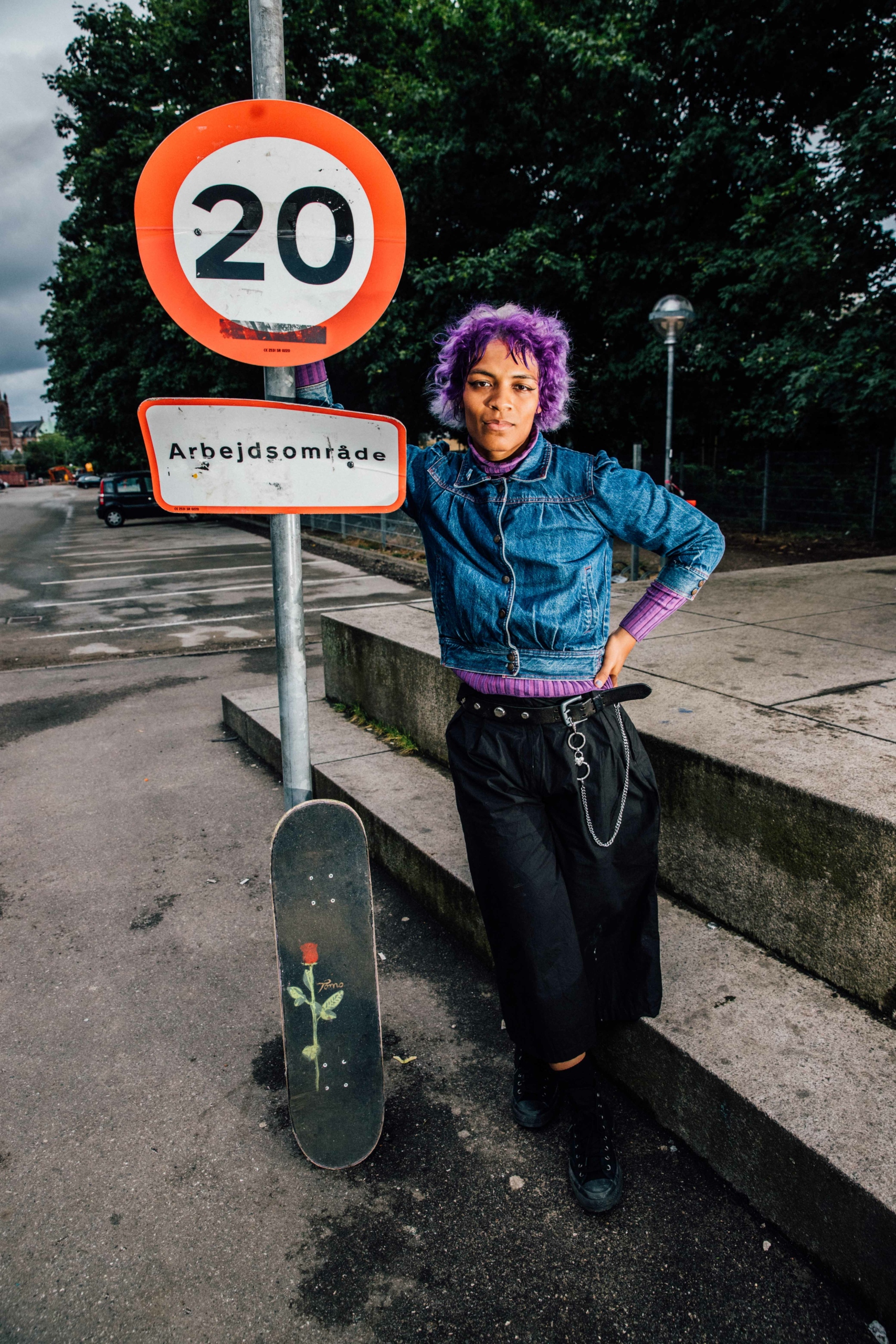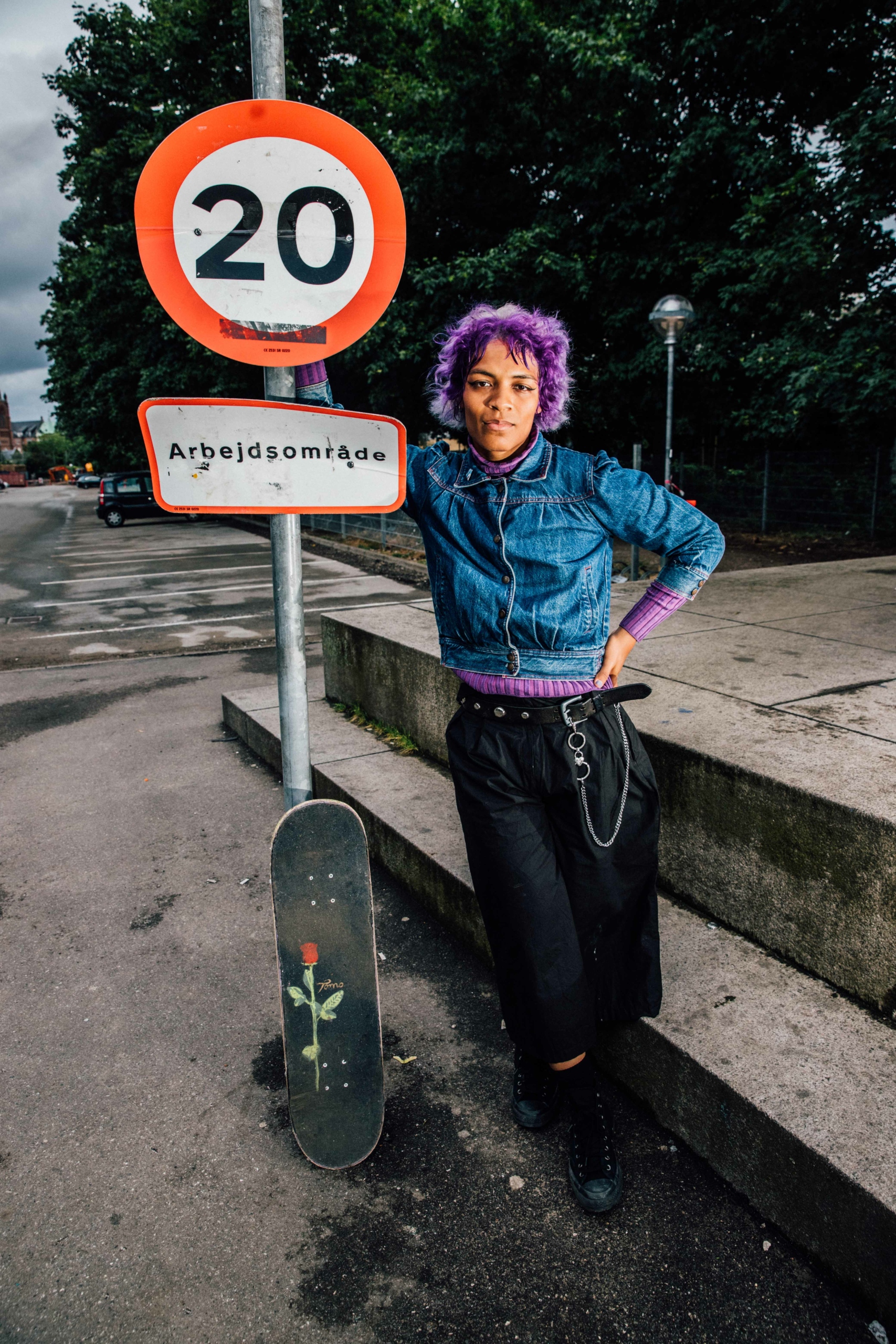 Probably some people here will have a pair of rollerblades! Which City did you like the most on the trip and where would you go again?
Uhm, I would say Berlin. There was something for everyone there. I know a lot of people in the team that like to go out and party which there is a big scene for. Also just seeing people in the streets casually dressing more alternative and goth is really cool. I did not expect it to be like that, it was a huge shift from Copenhagen.
I bet it's difficult to find a surrounding where everyone feels good. Glad you've experienced Berlin. I think it's especially because of its diversity, it is so welcoming and I mean, it seemed like you were a big group. How many of you were on this trip?
Around thirteen to fifteen people including filmers and photographers.
And how was the vibe for you during the whole tour?
I always like watching my friends have fun because I'm more of a spectator. I'm really introverted when it comes down to it. I'm the type of person who rather goes thrifting and goes to sleep around 8 or 9 pm. But I love being supportive and am trying to get out there more, it's been going well!
I particularly liked seeing this supportiveness and inclusion in the video. What did you think about the video?
Every video gets better and better, especially since now we've had our cameras for a while; we know how to use them, what colors we want, what settings, and so on. And then also our specific angles that kinda develop over time.
Anything else, like an item, that you wish you'd have brought when you came here?
I usually have the biggest bag out of everyone when I go on a trip (laughs). I overpack to ensure that I didn't forget anything, so I usually have everything. Any possibility, any outcome – I make sure I'm prepared. I'll bring separate outfits for skating and for just being a pedestrian so it's always double. If I get anxious in social settings I have my tech deck with me. I also tried out the kendama in Europe, maybe it can be an item I'll bring next time.
Well, thank you so much for your time, Kien! Hope to see you soon again in Berlin!
For sure!