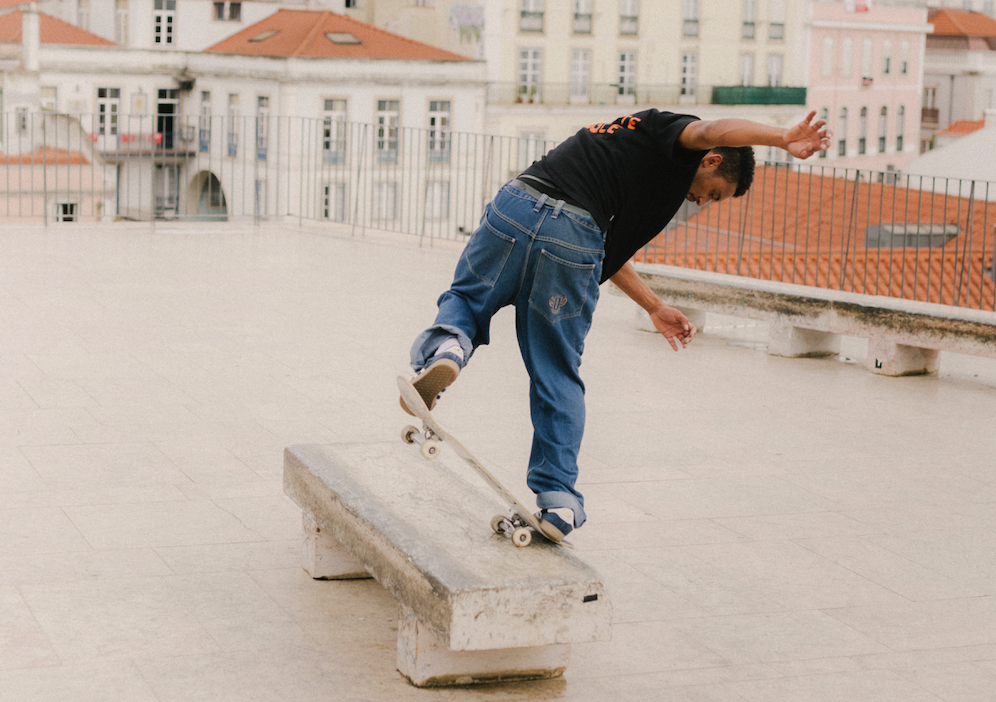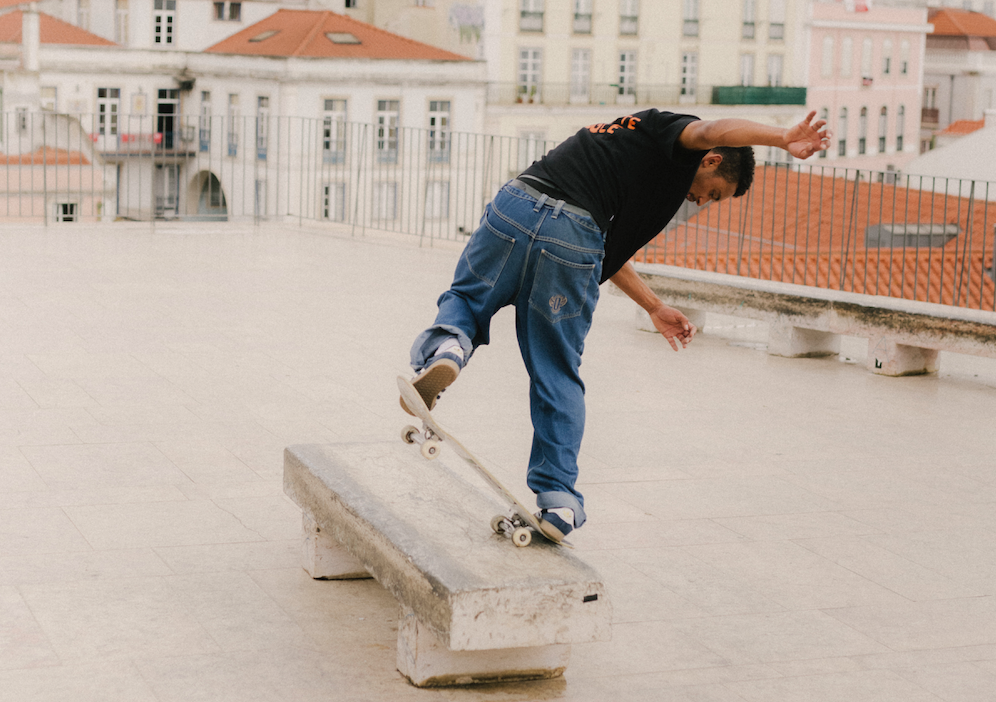 Welcome to this special Element x Millet Place Presents. To be frank, this video series is based around a trip we did to Lisbon, Portugal, and the greater area surrounding it. The Reason for this excursion is a collaborative effort by both brands to show how close in experience the act of bouldering and skateboarding is. Now, those similarities will be shown throughout the paper collection as well as in the accompanying video pieces.
Besides the similarities, one could also focus on some of the differences for a minute. One would be that skateboarding is an activity mostly performed in human-shaped cityscapes, where bouldering is dominated by the hunt for stones shaped by God… or nature itself. Depending on your personal beliefs. One wonders what guided the water and sand to make these great shapes. Truth be told, my own personal religious beliefs on this matter, do not, in fact, matter at all! Infact, I am here to do is guide you through the trees, up the mountains towards the stones.
The things that I did during this trip range from, "Does anyone need a coffee?" I will go get it for you as well, "do you need skate spots?" I got ya! On tour, some do the dirty work so that the other scan work their magic. One could argue managing a trip like this is very much like building an ecosystem. So, when it comes to our ecosystems, the climbers and skaters are similar. Get up early, check the weather, eat stretch and get in the car. Ok, can you tell me was that the morning routine of a skateboarder or a Boulderer? Hint, there is one pretty good giveaway in the little snippet of text. On the gym habits of both, you could say this: most skaters train their bodies by the act of Skateboarding. Nowadays through the introduction of the Olympic pathway, the personal coaching part has slid into our culture but only ever so slowly. Most skaters don't think of reinforcing the muscles around their key joints, like ankles, knees and your body's core top revent injuries or at least minimize the severity of them. Whereas Millet athletes like Nils Favre, over the years, have trained separate parts of their body to perfection. In the Gym (boulder hall) he showed us what that meant by simply putting one finger on the wall and suspending his entire body weight on that small joint.
Remember, my reading audience, the bones in your fingers are not much bigger than the little part of the skeleton you'll find in a buffalo wing at your favorite chicken spot.Speaking about chicken spots, both sports do share a similar type of conviction. Both on the rock and on the board you are aware that you will take a fall at some point.