Santiago Sasson is all about three things: ambience, communication and community. He skates for companies that represent those values like Magenta and Futur – both "smaller" companies with a strong identity. After some failed attempts at meeting in a bar, we ventured out to his office, where Santiago and his mother – who is also his boss – work on different types of architectural projects, from creating new office spaces and shops to remodeling homes and storefronts. I wonder if he ever had the balls to skate on something he created for a client. Funny enough I never got to ask that because our discussion seemed to never end. One train of thought followed the next and all of them were worth exploring. We have been waiting for someone like Santiago to elaborate and explain some of the thoughts and questions we as skateboarders have always had.
By Roland Hoogwater
Photos: Danny Sommerfeld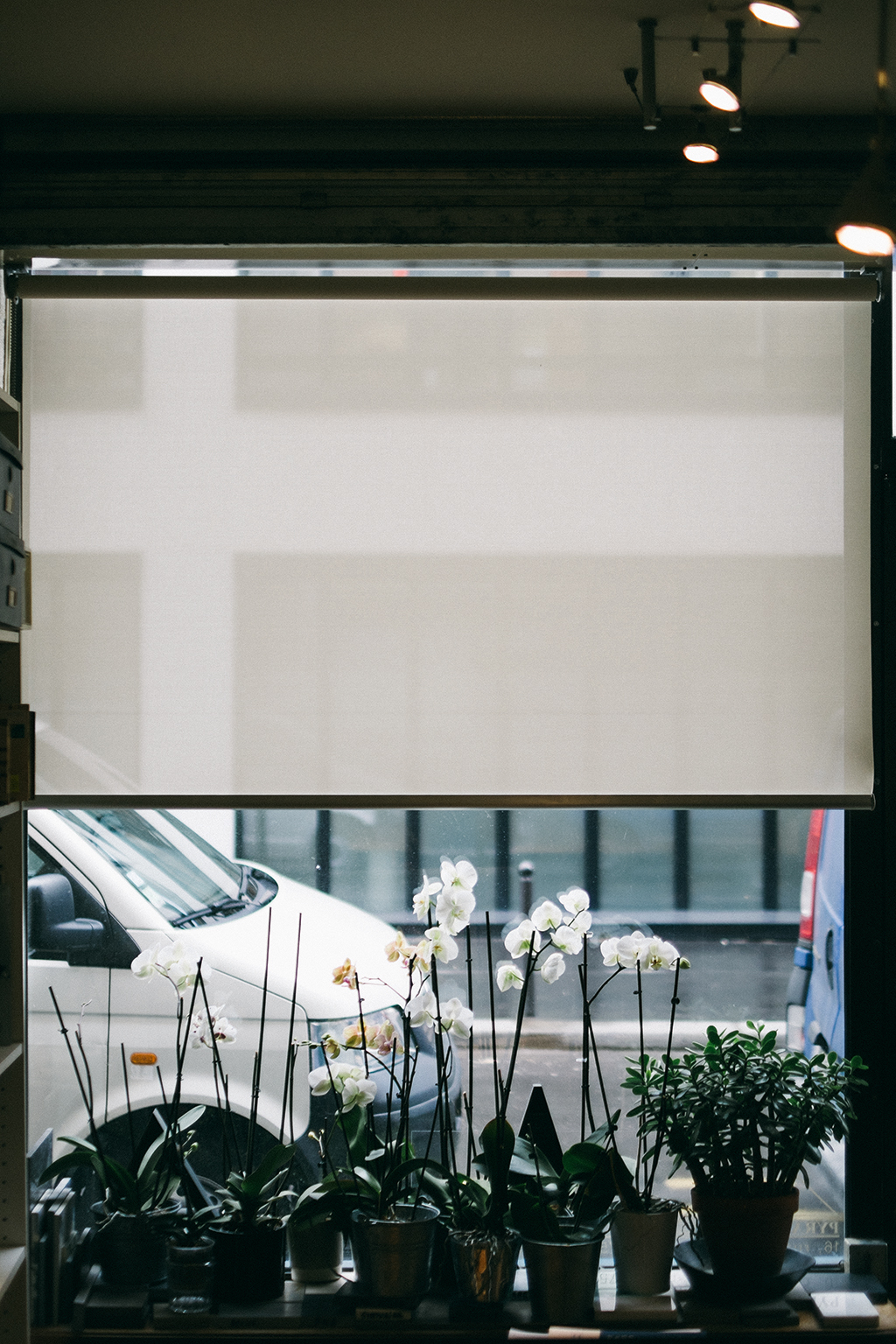 As skateboarders we move through urban environments that were designed by an architect. You chose to become an architect just like your mother, the difference being that you are also a skater. What happened to you when those two worlds collided?
In my seven years of studying architecture, my vision of skateboarding totally changed. It took me seven years of studying to finish my degree and it was an interesting process for me being both a skater and an architect. A lot of time's though, I feel like people don't understand my position. As an architect, I am supposed to build, but at the same time, most people feel like skateboarders are destroying architecture (urban things). In reality, we are not destroying anything we are reacting with our mind and our bodies to the environment that we are in. That is why I feel that skateboarding is an art! In art, everybody can formulate their own answer, translate that into skating and you can see that every skateboarder has their own vision and response (tricks) to those surroundings. Architecture is similar. One architect might feel like using wood, metal or brick. Another architect might feel the best thing to do is to go with more modern styles and materials. When you finish your studies, you are not really an architect yet. You were taught some skills but it's even more important to learn how to re-learn things. In a sense, you are always researching who you are, what you want to achieve and how you want the end result to look and feel.
Sounds similar to what people learn in art schools. What do you feel are the core values of architecture?
Historically, architecture fills one of the most basic needs of the human species. Cavemen used the basic ideas of architecture to make their cave into a livable space. Skateboarding and architecture are two microcosms, and as a person that does both, I find myself using (appropriating) existing space as a skateboarder. All of those spaces, most of them public, were thought up by an architect. The definition of public space is that the space is available for use by everyone! In that space, we all can do whatever we want. Still, we as skateboarders get kicked out and that is because we are not using that space in a way that fits with the codes and ideas that people have about public spaces. But if we look at the law itself, we have the right to be there and use it in our own way. In the end, it is not about the law, it is about the way that people view what we do. They see us as people who damage things that were built with tax money. What they seem to forget is that we pay taxes and our money also goes towards cleaning and fixing all sorts of things–things like dog piss or broken bus stops. The question that we need to think about is: how do we live in and with the city together? Of course, we can do whatever we want, but we do need to respect the others around us. Place de la République is a good example: it is a new space that people want to use and that is where the problems start. When they sit on a bench they feel like it is theirs, or they walk across the square in a specific line because it is "their" line. When you are skating, it is hard to deal with those things. Skaters discovered the plaza quite early on and they also feel like they have a claim to certain places at République. We all know it can be frustrating if you have been skating a ledge for three hours and some dude suddenly sits down and takes that space from you. The important part is not to confront the person in a stressful way but rather to communicate and explain what you are trying to do. The goal is to create a valuable exchange with that person, a compromise that respects both your rights to be there and to use that space in your own way.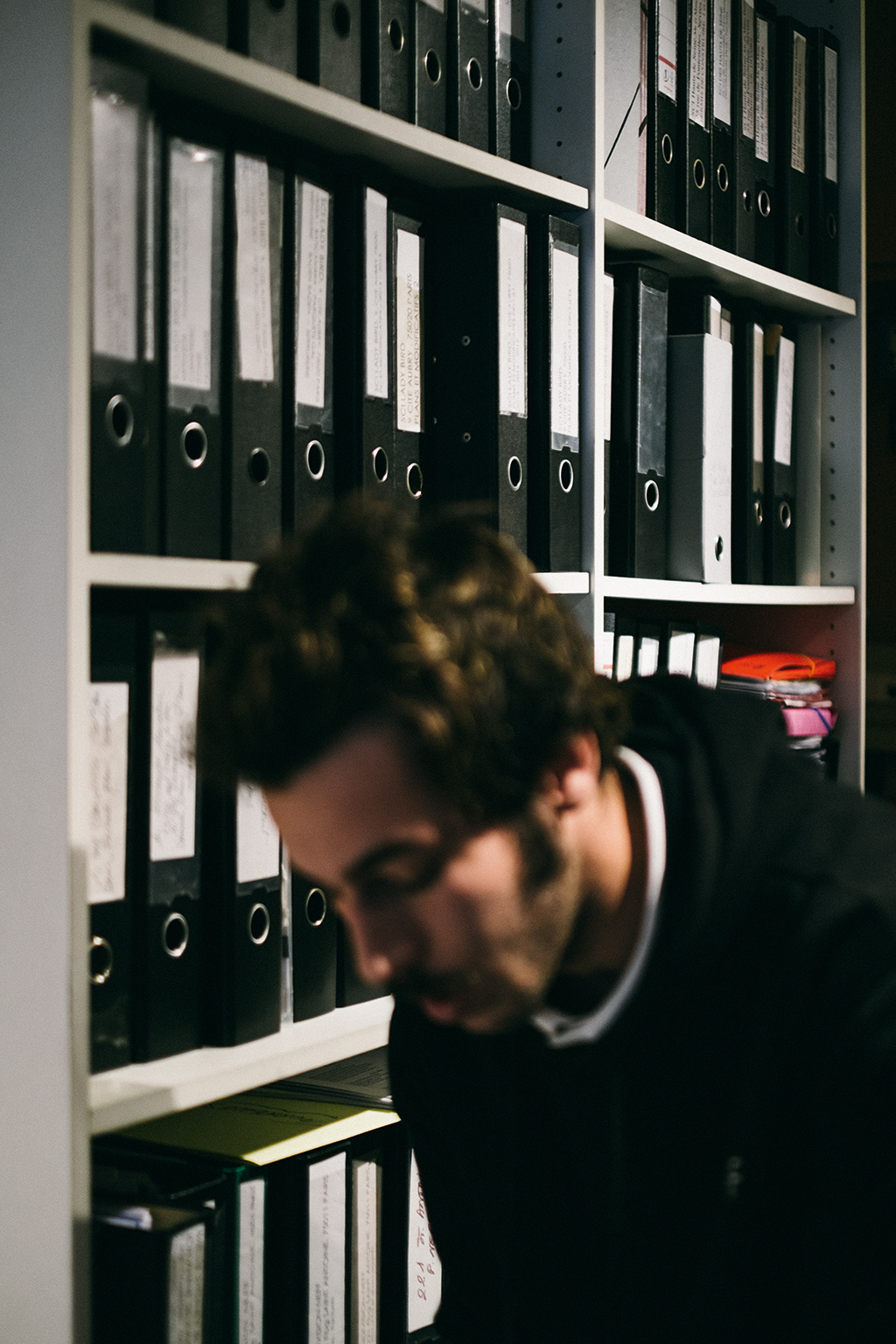 Is that exchange already happening at Rèpublique?
In a way it is. The new generation that is growing up now is more familiar with skateboarding. They see it on the television on a daily basis. In turn, they have a better understanding. Previous generations might not have had access to a television, let alone the Internet. Your own grandmother might look at a skateboarder and have no clue what she is even seeing, so they only see the result: people falling down, marks on a ledge, loud noise, and scared dogs. I think it is our job to open peoples minds and make them understand not only what we are doing but also why it makes us happy. For a lot of people, the plaza has a symbolic value. That value may vary from functioning as a monument to the revolution or the terrorist attacks, but even though it is a very mixed and busy place in Paris, everyone is in his or her own world! That is the root of the problem. Unfortunately, changing that is a long process and we have not succeeded in finding a good way to communicate that allows us to share public spaces without conflicts. We need to look beyond our differences and find the thing which connects us to one another. An example of finding that thing which connects us is you guys being here. We all have different parents, from different cultures, speaking different languages but because of skateboarding we are now talking to each other. For me, a skateboard is like a passport. You can go everywhere and meet other people. They will show you around their city and you get to see different places, spaces, and the ambiences.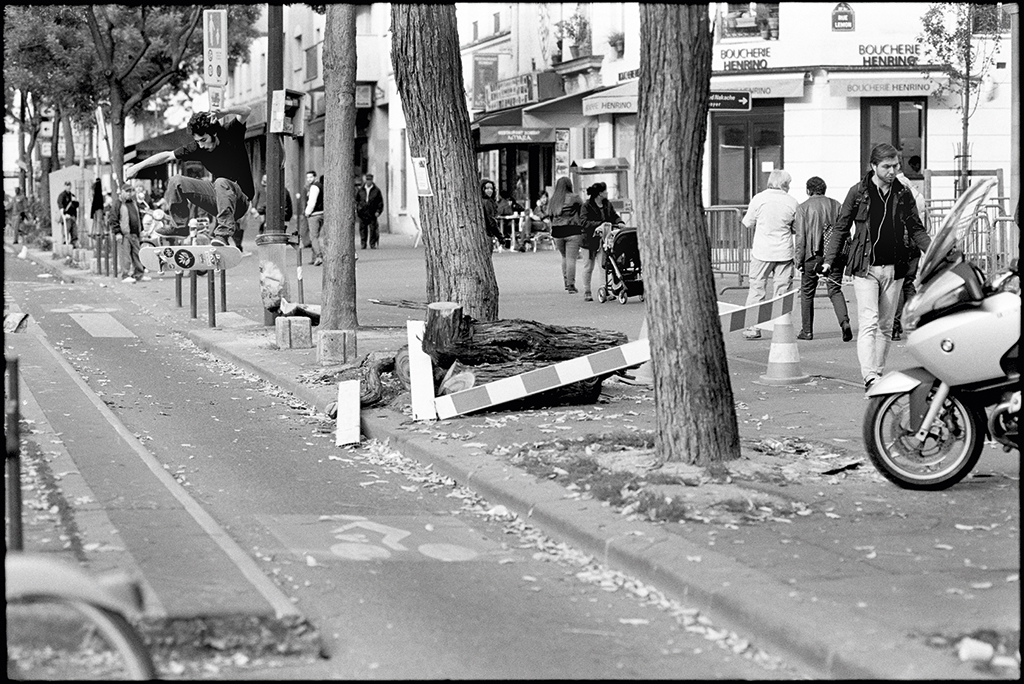 FS Flip – Photo: Benjamin Deberdt
You were born and are still living in a city that is famous for its ambience. Do you feel like something has changed?
Paris has been changing a lot, thanks to places like République and the new crews full of young people. Formerly, the city was divided into different crews like the Bastille crew, the Bercy crew or the Le Dome crew. Those groups of people would not skate together but thanks to projects like Parisii and a platform like Live Skateboard Media, cruising the city together has become part of the way skaters in Paris skate. The great thing about the Parisii project is that it showed the different vibes that each part of the city has through showing skaters using the city's architecture. The crew mentality is still there but now there is a greater sense of community. At the same time, the speed of social media channels allows us to see where your friends are skating while you are out skating and at the same time the whole world can watch. A lot of brands from overseas started to notice our city and the ambience it has. Basically, skateboarding in Paris is like skateboarding in a museum.
The space around us has a big influence on the way we feel. Living in a house that is dark is different from a house that lets in a lot of light. How do you see the effects of your surroundings and how do you take them into account?
What you are saying is true. Some people need the sun to be happy! If that person moves from Hawaii to London, that will actually change that person's mood. We as architects enter into the life of a person or a group. It is our job to translate what the client is telling us and incorporate that into our plans. The problem is that not everybody is able to put words to their feelings. A lot of times they do not want us to enter their "Jardin Prive". They freak out if they feel like one can look inside and see what they really want, discovering their secrets. The client wants to remain in control: "You are working for me." But as an architect, I need to look into a person's mind to do just that. If I cannot see what you really want, how can I draw up a plan that suits your needs and wishes? People often forget living is about the details, for example: the bedroom door, if somebody is used to opening their door a certain way and I change that without understanding the client's needs, they open that door and start the day doing something they do not like. This "reading" of the client is subjective and that is why it is important for people to find an architect that suits them. I spend a lot of time thinking: is this what I want to do or is this what the client wants? The answers is both–it is what I want based on what they need. In the end, I am not working for myself. I am working for the client who needs to be satisfied and happy with my work from the beginning to the end of a project, which can last from six months to three years or more. It is important to have a good relationship with your employer. If I have a day off and show the wrong emotions, that could influence the whole process. I have to leave my ego at home so I can do the work I need to do. Sometimes this includes lying to the client so that they feel like it was their idea instead of mine because if the client feels like it is his own idea he is more confident in the decisions that lay ahead. It is like a long tightrope walk to get to the end of a project. You have to document everything and if you do not do this accurately there can be some serious consequences! Architects have landed in jail because of issues that arise after a construction process. The people you are working for can turn into your worst enemies if they are not happy or if they find a flaw. That is why I keep a file with all the emails, bills, notes and more. When it comes down to it and things have to be fought out through lawyers, it is not my word against the clients. After I finished school, I finally saw the reality of what architecture really is and that it takes a lot of time, a lot of time! And that is why I need skateboarding. Skateboarding is the activity into which I put all my energy, whether it be through a trick or the social aspect, it is what I need to level out and relax. When I skate I feel like I have no problems at all.