By now you will remember Lea Isabell as the host of our wonderful PLACE TELEVISION series. This time she is not in front of the camera but on the phone with a wonderful skater. In a sense, though nothing has changed she is still the one asking all the questions. Rowan seemed happy to oblige and answer all that she wanted to know.
Hey Rowan, how are you?
Hey Lea, I am pretty fine. I just made some coffee between the last interview and this one. And you?
All good, I also have my coffee next to me. But let us not talk about our coffee-drinking behavior. We should start with some new stuff, like your shoe?
Yeah for sure, why not!
Okay nice, so maybe you can tell us: What was the inspiration for the design of your shoe?
When they first told me that I was going to get a shoe I just wanted to make sure that we offer something that is skateable but also something that looks kind of like a classy shoe. I wanted it the same way as the other shoes which came out at any time in the past of Vans, like the originals, so they shouldn't look too crazy or look like something I wouldn't skate if they were not mine. I kind of took inspiration from all the shoes I liked in the past. For example the half cab, the Tnt-5 and probably also an old one, which they resell in department stores only, the Bearcat. It was only 30 $ instead of the normal price of a Skateshoe.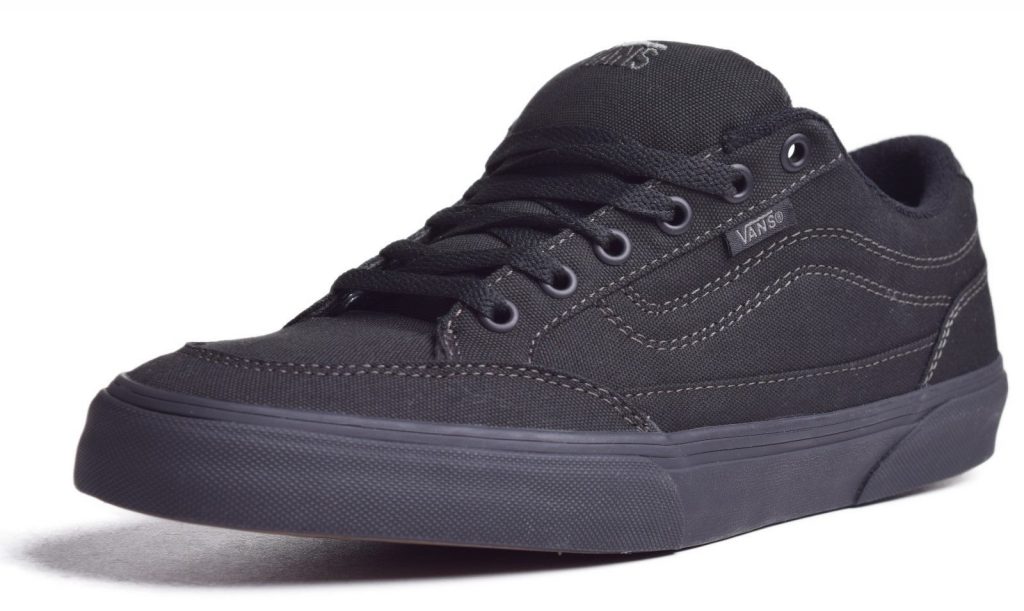 What was the process from the first sample and your first idea to the final product?
R: Well, we made a lot of different sketches, I also tried a few by myself but it's hard to draw a shoe that doesn't exist, especially when you don't have any experience in that field. But yeah, we sketched like three different options and then we made sample shoes out of them. The one that came out the best was actually not my first pick but when it actually went from a sketch to the form of a shoe I liked that one the best and then we just moved on from there.
I don't think anything really changed except for like heights of certain kinds of parts or like different stitching ends, but from the first samples, we didn't change that much.
Were you also hands-on in deciding what kind of colorways will be put out there?
Yeah, We've done 12 colorways for 2020 and then I've done a few for 2021 already.
And which one is your favorite one so far?
My favorite one that is out right now is a skate shop exclusive one. It's dark blue/ navy all the way to the floor, The sole is also navy. But there are a lot of other good ones that haven't come out yet.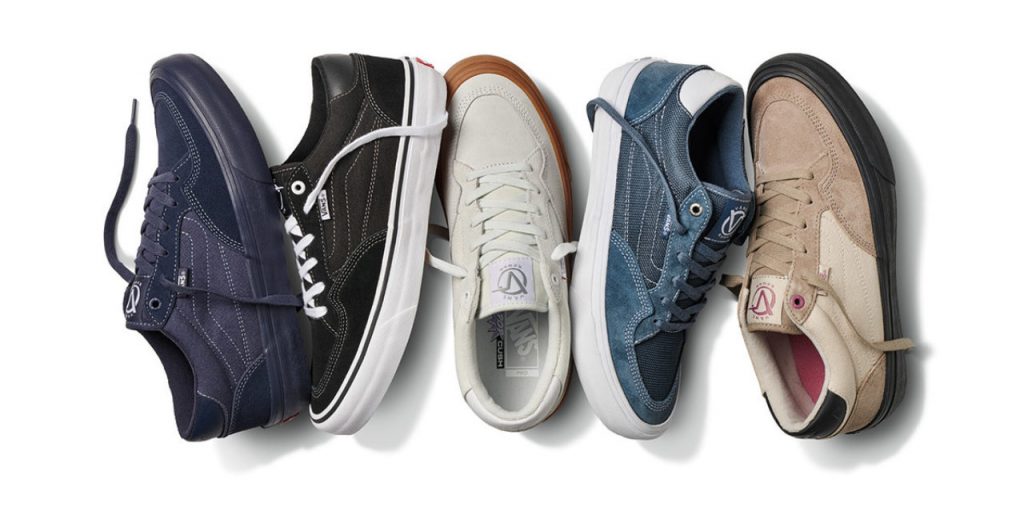 Wow, that's really nice. I am looking forward to seeing your designs. Let me ask you some tech questions. What do you think about the new Pop-Crush-Insole?
Yeah, I mean I like it a lot. It's really similar to the last one but it might last a little longer. With every shoe, they want to push some sort of technology or some advancement and since I wanted my shoe to look more old school, more classy, they made the advancement through stuff you can't see. Like a new insole, something you obviously can't see because it's the inside of the shoe or something like the new Rubber Sole, which looks the same as the old one but is a little bit more grippy. Those advancements are there, but they do not always have to be that visible.
But we could definitely guess those advancements when we look at the commercial! How long did you film for that mini part?
Actually it was really cool because Vans let me put all my energy and time towards the Baker video, which was cool because I was wearing samples of the shoes the whole time, anyway. So, when Baker 4 came out everyone was wondering what shoe I was wearing and then two months later the shoe dropped. So, they kind of used all the extras and some stuff they didn't use for the Baker video. So it was more leftover footage (laughs).
I didn't expect that. Did you decide that Matt Sweeney would be the one producing the music for the commercial of your shoe?
R: Well the original plan for me was to pick a few bands that I like and then to see if they could get any of them to do the same thing he did, but maybe the bands that we picked were either busy at the time or too expensive for this type of project. so, I told them about my friend Matt. And a few people at Vans are also friends with him so it kind of worked out perfectly. And Matt then picked John Theodore to work with him.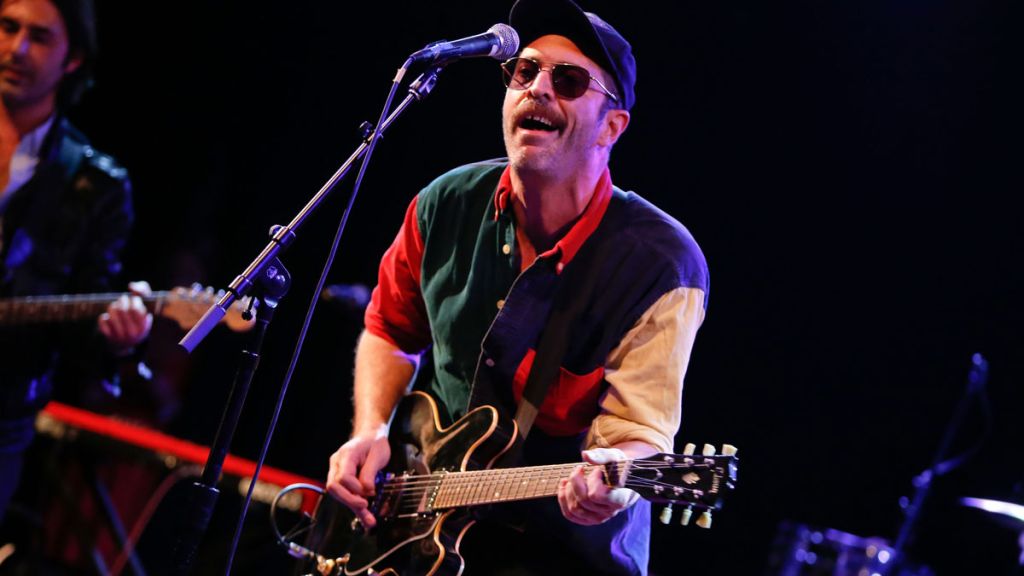 So you are friends with Matt?
Yes, I've probably known him for five years.
So is there the connection to your Part in the Supreme Video with the Song, "Neighborhood Threat" by Iggy Pop? Because what people might not know is that Matt Sweeney was on Tour with Iggy Pop in 2016!
Actually Matt helped us to get the rights for the song. I don't know if it would have worked out otherwise. He was the connection that made it possible. I mean obviously Supreme also paid for the song (laughs).
That is so cool, you seem surrounded by Rockstars. But In general, to me, it seems that you're really interested in music. Is that why you wanted something special for your very own shoe commercial?
When they told me that I will get a pro shoe, I knew, it needed to be this type of music for the commercial. So I was for one-thousand percent behind it, I thought the idea fit perfectly for the commercial.
What other kinds of music influence you?
I have to say I am always bad at on-the-spot type of stuff. It's hard to pin-point. I mean I can try but it changes day-to-day. First Iggy Pop, Roxy Music, Wutang, right know I like Pop Caan and one more, (laughs)… I don't know. WITCH, it's a Zambian psychedelic-rock band, the letters stand for: ,,We Intend To Cause Havoc", which is pretty sick and they are from the 70s. They also played at my shoe party, so I am now going through loving them all over since I am a little kid.
I will definitely listen to them straight after this interview, thanks for sharing Rowan (laughs)! You already told us that you combined filming for the Baker Video and the commercial. But can you find any differences between working on a part and working on a commercial?
Well, I mean for the commercial we filmed 16 mm, which is obviously different to go out with that stuff. But I don't know if I go out and I am trying to get some new footage It is sort of always the same. I am just trying to get something that I am proud of for other people to see, I guess.
And how is it when you are just having a normal session with your friends?
Ahh, when I am with my friends I am just fucking around, maybe trying to learn a new trick, maybe not, I might not even Ollie the whole session (laughs). Just trying to have fun.
And what about the SHEP DAWGS? What can you tell us about them?
They are my group of friends from the beginning. At that time none of us was really sponsored, maybe some got some free stuff, but weren't on teams. So, we just spend our time together and filming. And everyone is still friends, but most of us have become sponsored skaters and have other trips and responsibilities in skating, so we have less time together to make those videos.
I can totally get this point, would you rather go on a trip with the SHEP DAWGS or with one of your sponsors?
I would love to go on a trip with those boys. I think not long ago they did a trip but I was on a company trip. I was a bit sad but maybe we can do another one soon. It would be great to get to travel with those guys. I mean at the same time I like that I get to go on trips with Vans and stuff, it's great.
And what was your favorite Skatetrip so far?
Man… it's been so many. I think we went on a, what was called,, SkateRock", where a few bands came with a ton of skaters, but we also did one a few years ago throughout Mexico, and that was the last trip where Jake Phelps, Mark Hubbard, and P-Stone went on and since they passed away that was the last one that all of them were on. I think that was one of my favorite tours I've been on. But also one of my favorite Vans trips I've been on was my very first one on a double-decker bus throughout Europe. That was one of my first trips, yeah.
So you were in Europe! Did you also visit Berlin?
Yes, but I was there for only two times, two days each, so I did not really have the time to see what was going on that much. But I'd enjoyed myself for sure.
So maybe you should come back and get to know the city (laughs), it is pretty cool here, I promise!
When you look back to all your trips, do you think a great Skatetrip depends more on the crew or more on the place?
Definitely the people! I mean a place can definitely help but when you're with the right people you can be at the worst spot in the world and you will still have fun.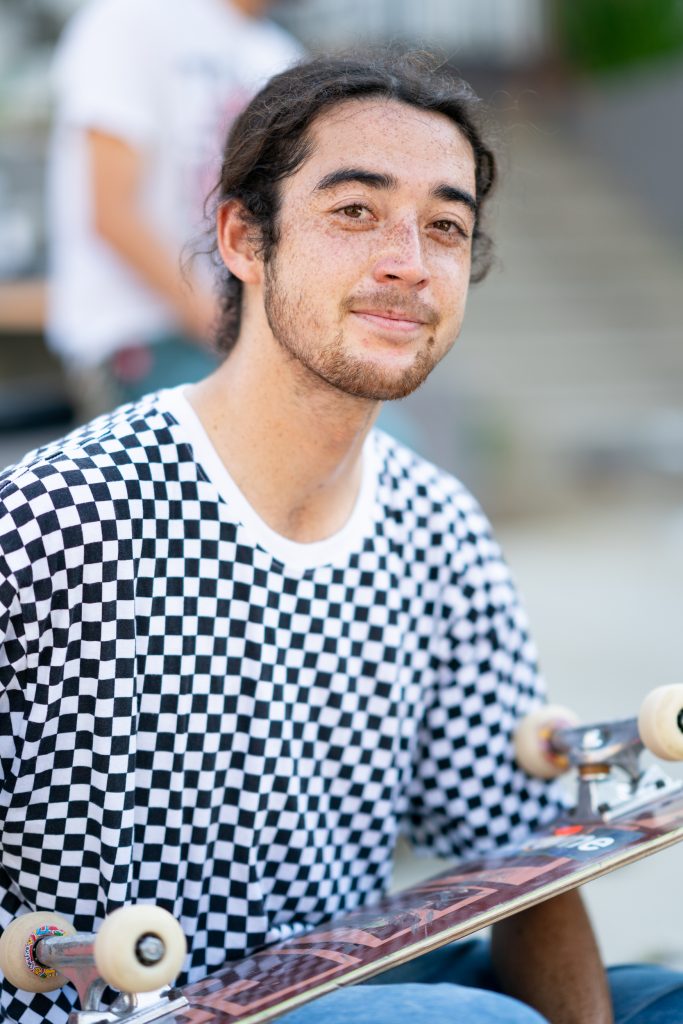 I agree with you, I mean, people make places. Can you tell us how you met Andrew Reynolds?
A lot of my older friends were already involved with Baker at this time, like Riley Hawk. At this time I had never met Andrew, but he asked Riley if I wanted to start skating Baker boards. I got free foundation boards at the time and I was like, hell yes! Every kid wants to skate Baker boards. I am not sure how long it took me to meet him but I met him in L.A. and after that, we started skating and hanging around more and more. So we became friends way before I got on the team.
That's pretty sick. And what is your opinion on the new generation on Baker?
Like myself and everyone my age or younger (laughs)?
Yes (laughs too)!
I love those kids. Tristan and Zach, also Kader. He is going to be one of the best skaters ever! I mean he already is but he is still getting better and better as he grows. I am pretty stoked on Baker right now. I think these kids are the right kids to carry on the traditions that Baker has.
You are also on Supreme. How is that working out with you other sponsors?
So I skate for Vans and Vans apparel, but when supreme told me they wanted me to skate for them I couldn't really do it because I was under contract with Vans apparel. But when I talked to Vans and they were cool with working something out. The first period Supreme was my shop Sponsor, instead of being my clothing sponsor. But now they worked it out and now it's both. Supreme accepts that Vans is my primary sponsor and Vans accepts that Supreme is my sponsor as well. It is also like a partnership, cause Vans and Supreme do like a collaboration twice a year so it's kind of good for them to have someone on both sides.
And are you getting more influenced now in what you want to wear?
I don't know, but I guess… I mean both companies are producing stuff that I really like. It just gives me more options in what clothing I can wear.
Connecting to your shoe you also had your own Vans clothing collection right?
Well, all the Art on the clothing is done by one of my good friends Mike Gigliotti. He owns and runs the Lotties Skateshop and made all the art, yeah. But there is also one shirt, it's a blue and white pinstripe shirt, it's the same shirt I had for years and years actually I still wear it all the time. So it was cool to make that one into a vans shirt.
For the pants, I just wanted to make some double knee jeans… I don't know (laughs). There was not too much inspiration, I just wanted to make some cool shit that I would enjoy wearing.
And at the same time make some nice clothing for the homies!
(laughs) Yeah right!
We already know via Transworld Skateboarding that Ali Boulala is your favorite male Skater. The question I want to ask you is: who is your favorite female skater?
At the moment it's probably Breana Geering, but obviously also Elissa Steamer and Marisa Dal Santo belong to my favorites. Especially because I am friends with them and now since Elissa is on Baker we're also going on trips together, she is the best!
Is there any difference for you between going on a skate trip with female or male Skater?
I haven't really been on many trips with Elissa but I mean she is cooler than most of the dudes, she is so fun to skate with and to be around. I met Marisa when I was 14 she was hanging around the Zero offices which where really close to where I grew up. I saw her skating with my older friends all the time. She has known me since I was so small (laughs).
So you were in contact with female skateboarding while you were growing up.
Yeah.
Is the general view on Female skateboarding changing?
Yeah, I think girls are definitely getting the recognition they deserve now. It's sick to see way more companies hooking up girls and that they have a Pro Contest for Women at Tampa Pro, that's really sick!
Yeah I think so too. Thank you for sharing your thoughts on that! I think it's always important to be happy for each other and to see things progressing in the right way.
Now you told me a lot, and I am just wondering, how do you manage all these things? How much does the fact, that skateboarding is not only a hobby for you anymore, affect your perception of skateboarding?
I mean skating has always been fun. For sure things come along with it that can be stressful… But that is also the case with other things I always dreamed of when I was a kid. It's more a feeling of being overwhelmed in a positive way. It is more like a dream come true, you know. Even though there is stress the actual act of skating is and was always fun and always will remain fun. I do not think any of this other stuff will ever change how I feel about skateboarding.
Oh wow, I think that those words were the right words to end this lovely interview. Thank you so much for answering all of my questions. It was really nice talking with you.
Thank you too, Lea!
Thanks to Vans for the support & Antony Acosta for the photos.