"ANTR'S MIX" is a video by Tom Weimar, which he's been working on since summer '16. Watch the video below and read about the process of making it in this interview with Tom.
Can you quickly introduce yourself?
I'm Tom, 23 years young and I'm filming skateboarding in the Rhein-Main area for about ten years. Right now I live in Darmstadt with a fellow student and my cousin, on the 9th floor of a pink apartment block, and study the master's program "Medienentwicklung" in my first semester.
How did you come up with the name "ANTR'S MIX" for the video?
It's because of the soundtrack. I asked my friend ANTR, who is part of Leipzig's female DJ collective "Girlz Edit", if I could use her "T a l e s" mix for the video. For me personally, it's very important to support your creative friends. And music is a fundamental part of skate videos. If I don't really like the soundtrack, the skating can be as good as possible, I won't like the video in the end.
Who did you film for the project?
Only people who I enjoy skating with. But it's not even about just having a good skate session, you know? I want to spend my time with these guys, have good conversations. This is why most of the people in the video are really good friends of mine. Frankfurt's Bonkers Crew with Kert and Tim Thomas, as well as Arno, the legend from Wiesbaden (laughs). A real underdog who is always hyped about rough spots, sketchy tricks, and fast pushing. Then again, people I don't know too well just joined the sesh and ended up getting some footy as well.
Okay, you already kinda gave the answer for my next question but: There are so many different skaters in the video. From skating handrails to just pushing on the street. So is it the most important thing for you to support the homies?
Yes, absolutely! It has always been important for me to have an egalitarian approach to my videos. Not just to film one because of status or sponsors. Everyone can join the session and film tricks!
How long have you been filming for "ANTR'S MIX"?
We filmed for one year, well, one summer actually. But I never filmed with the thoughts of doing a "big montage". I was just taking my camera with me to see what happens in the end.
How much time you spent editing?
That's funny. In December I went to Leon Rudolph's "U Already Know" Premiere in Kassel and after that night I was sick for a whole week (laughs). But at the same time, I was motivated to create something, so I edited the video in two days. Instead of uploading it to my Youtube Channel directly I asked my friend Marius(Znüri) from Klubsoft to collaborate and add some artwork.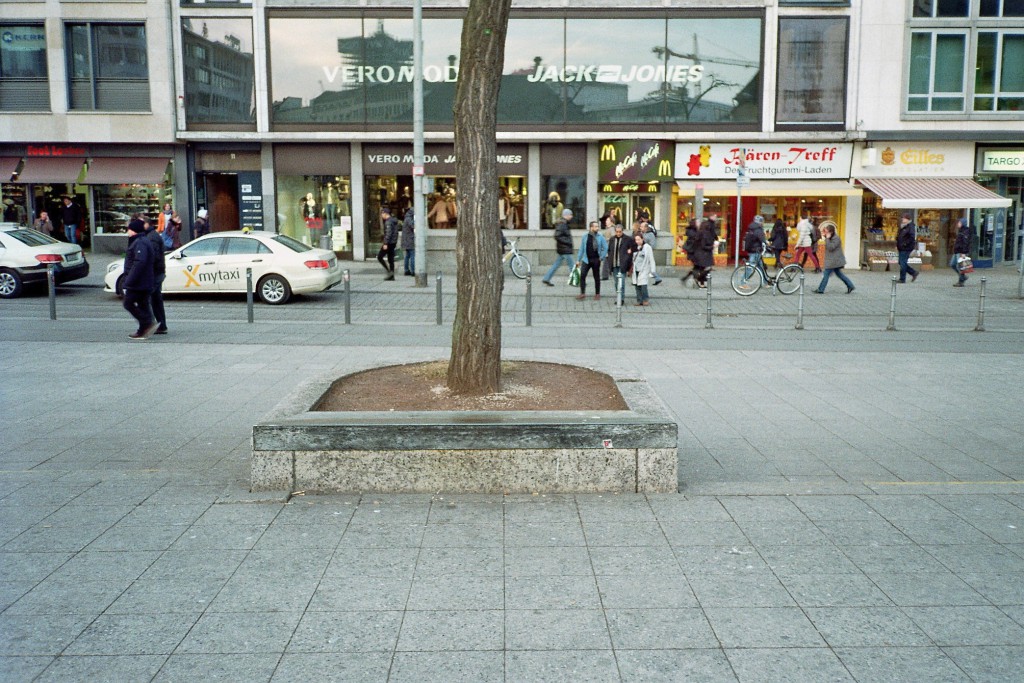 VX1000 forever?
Well, haha, I really thought about this question a lot in 2016. My VX got fucked more and more, but a HVX is just too much for me. It's too big, too heavy… So I really thought about just switching to my mobile phone and focusing on weird Instagram clips (laughs). Luckily my friends convinced me to get a new VX, so I got one for my birthday and, yeah, I will keep going!
So you're not going to have the Instagram Account of the Year in 2017?
Sure, I could try real hard to become an Internet celebrity. But I don't think so (laughs). No seriously, I really found out that when you are out skating with the VX you explore so much more spots all around the city than you do when you just film with your phone. One time I read in a skateboarding magazine that Wiesbaden had no street spots, which is completely bullshit. You can truly skate every corner in the city. Look at Arno (laughs). And carrying the VX kinda pushes me to do that.
Did you travel somewhere to go film or was it Frankfurt only?
Wait let me think… No, I had so much other stuff to do working for my bachelor's degree and giving skate workshops for refugees every weekend, that's why I couldn't do big journeys. I went to Erfurt for some days, but well… Most of the footy is filmed in the Frankfurt Rhein-Main area. Hauptsache Hauptwache!
Any last words?
Yeah, I would like to thank you (Paul Herrmann) and the whole Place Crew for this interview. It was a pleasure! In addition, a huge thank you to every skater who doesn't stay in the skatepark, Martin from Bonkers for supporting all they guys and the scene here in Frankfurt. I think it's this support that makes someone like Tim go hard like he did last year, skating Hauptwache full speed for hours while others already opened their second or third beer… I Can't wait for next summer!
Photo's and interview by Paul Herrmann.