Remember that song by John Lennon, "Working Class Hero?" It is possible you don't, after all. I won't assume that most of you reading this were alive when Lennon was a thing. Have you Googled the song? If so, does the chorus sound familiar? I personally think the overall song is a bit of a downer, but the chorus really hits home. "A working class hero is something to be!" Now let's talk about who these people might be.

Photos by Danny Sommerfeld.
Text By Roland Hoogwater.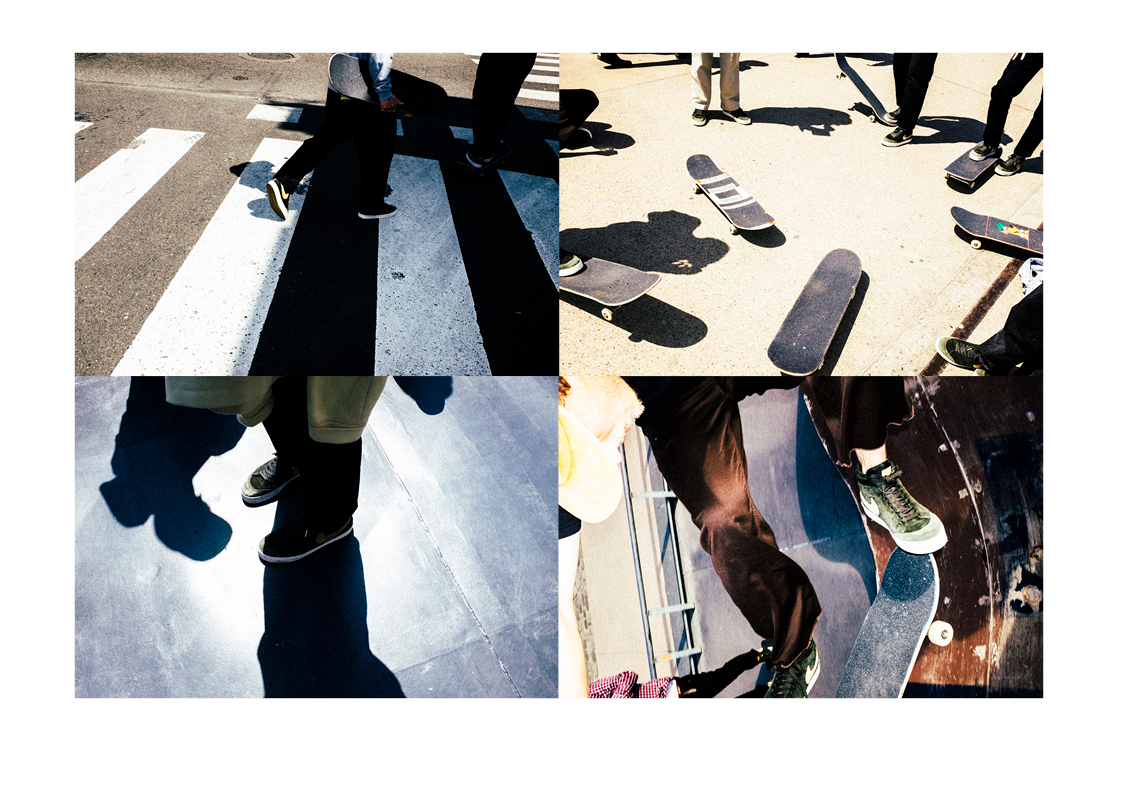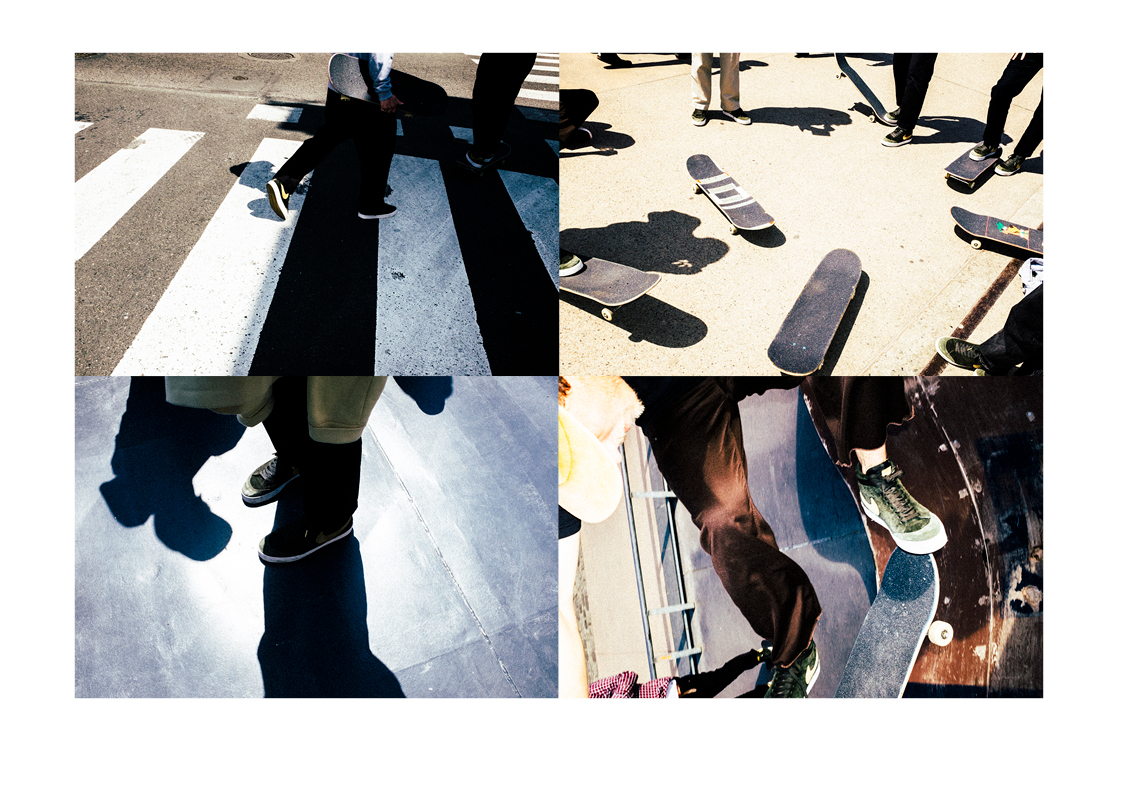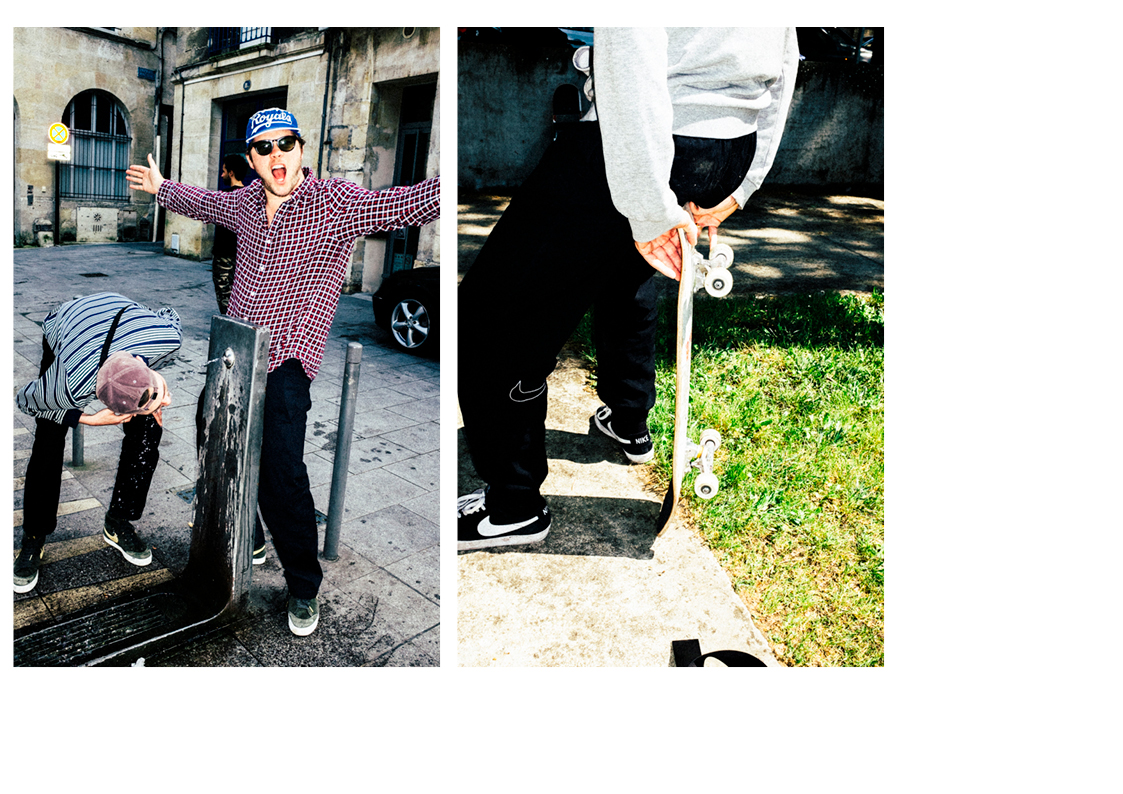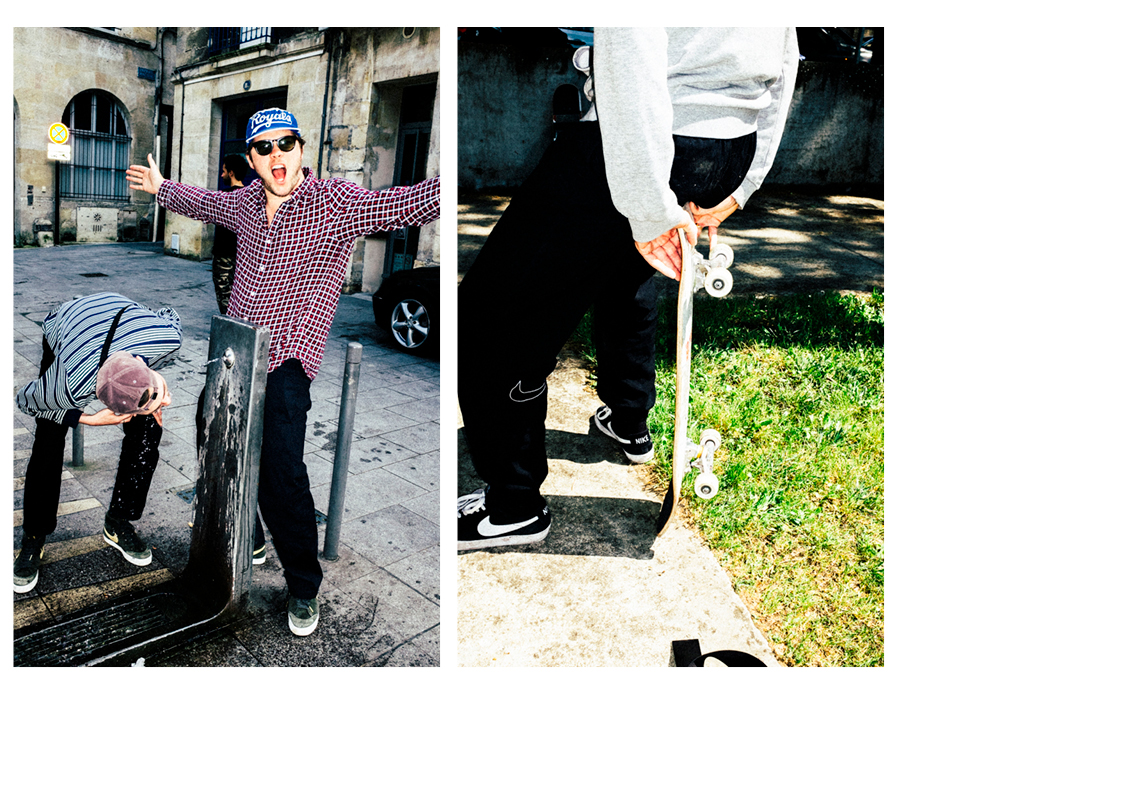 This story started in Barcelona, circa one year ago. Nike invited a group of employee's from some of Europe's finest skate shops on a trip. It must have been a surprise to most, not particularly the owners of the shops, but to you and I, that they were invited out to Barcelona. Having worked in a skate shop myself for seven years in the past, I can only imagine what that must have felt like.
"I got an invite to Barcelona and when I arrived I saw a shitload of people from other shops!"
Erik Westman.

Once everyone arrived, most didn't know what to expect. I imagine it took some time to process everything. As things progressed, it became clear that they had the opportunity to do something that most employees could only dream of.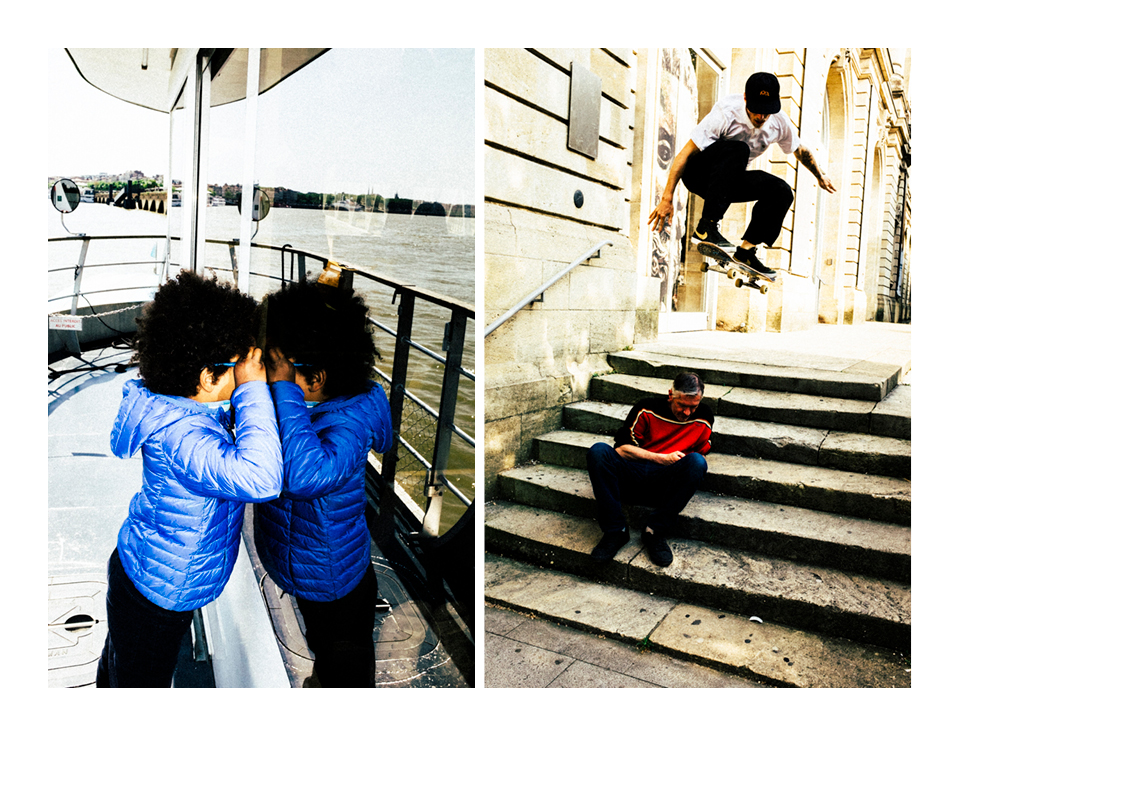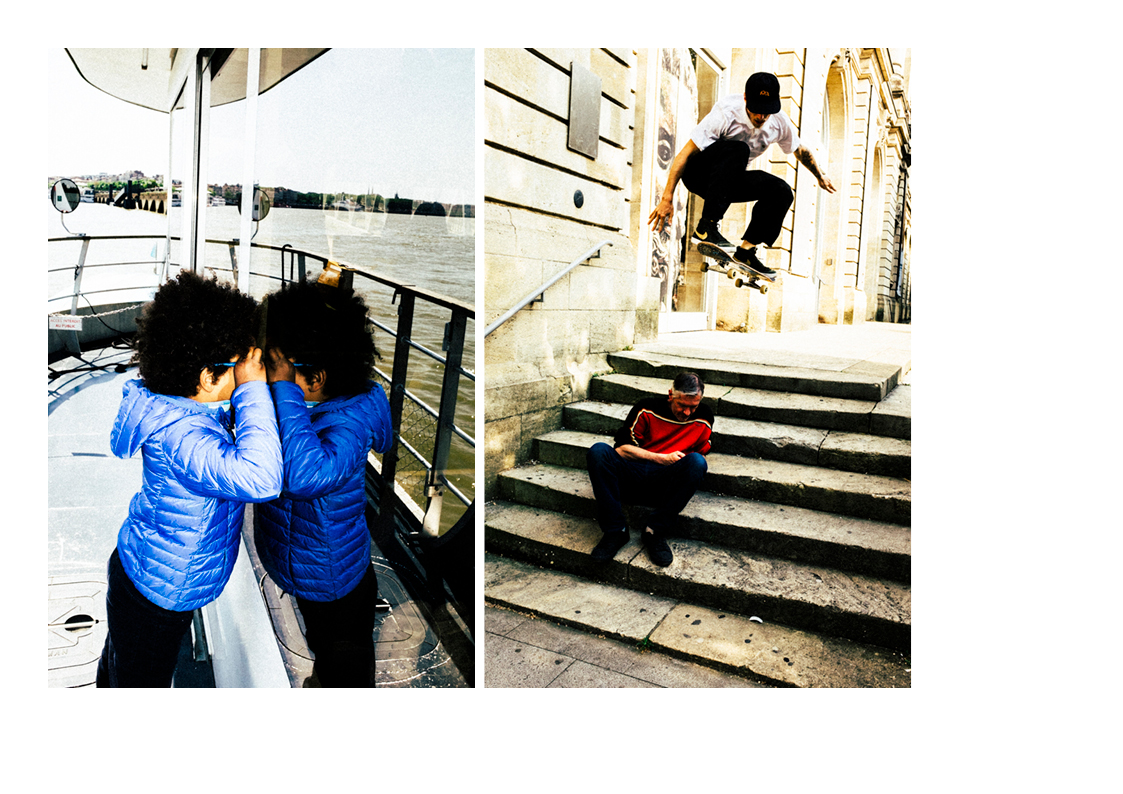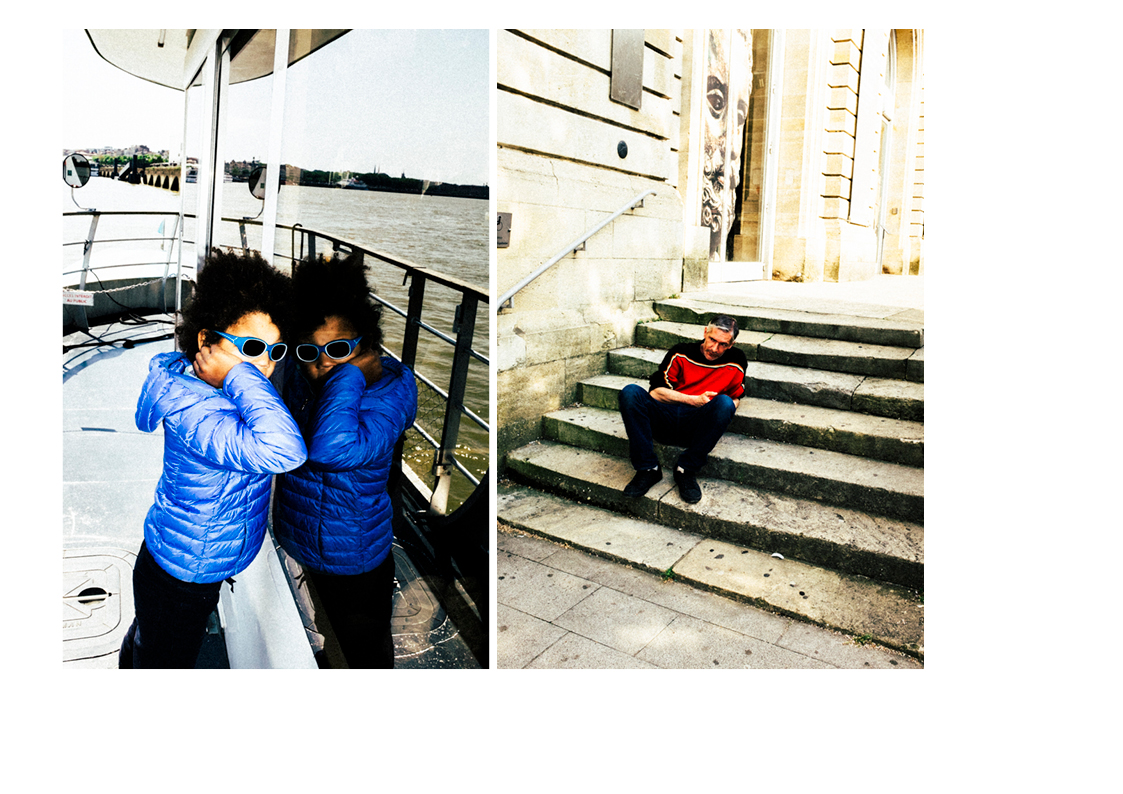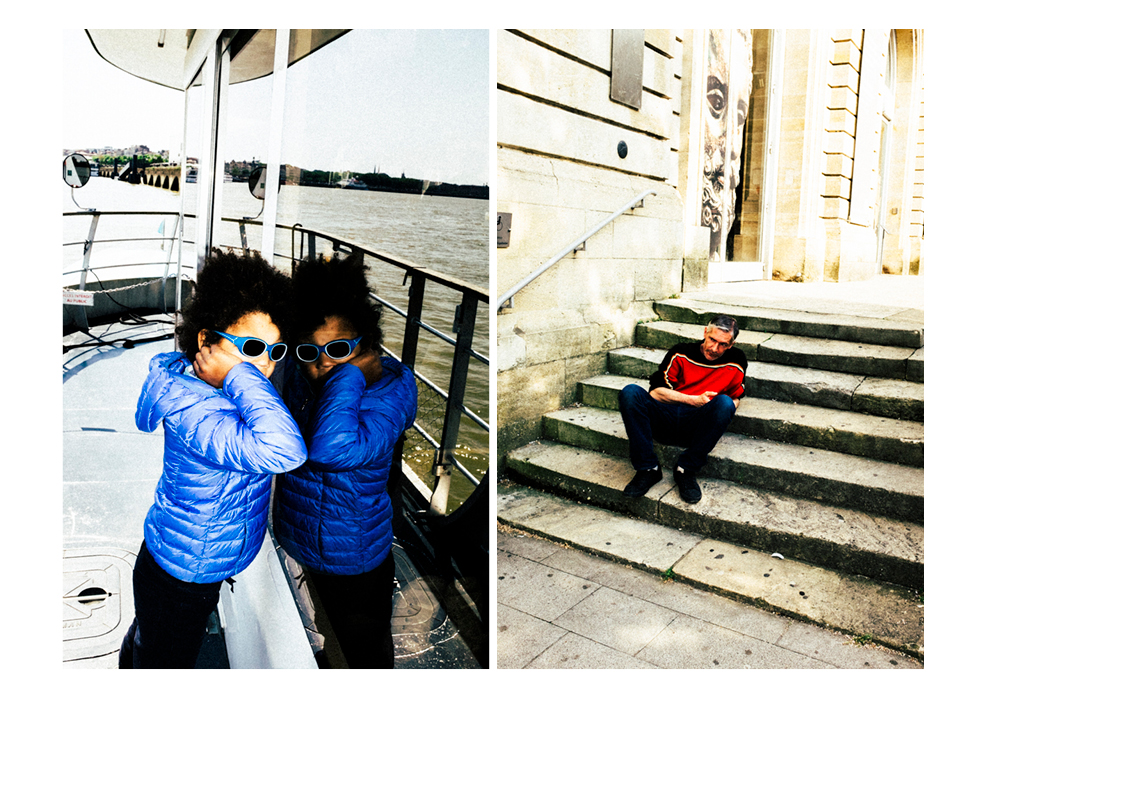 Skip this part if you work at a shop because it will sound all too familiar.
Before we get to the Barcelona story, let me explain something about the mechanics of working at a shop. First off, what the customer wants, the customer gets. If a 12-year-old kid wants to skate a canvas boat shoe, they will, in fact, convince their mother to buy them just that. Even if you explain to the parent that they should spend their money on a rubber/suede/leather or that new synthetic stuff that the Nyjah shoe is made of.
You cannot win, but over time a good skate shop can and will educate you. Not only is it the meet-up spot for you and your friends, it is also where you go to compare the graphics of a sheet of Grizzly grip tape to one of Shake Junt grip tape. In some sense, it is a place that helps build our culture.
The more a kid visits a shop, the more he/she will be open to suggestions. They might even ask you about your favorite shoe to skate. When you are honest, they listen to your suggestions, and in a way look up to you for other skate advice.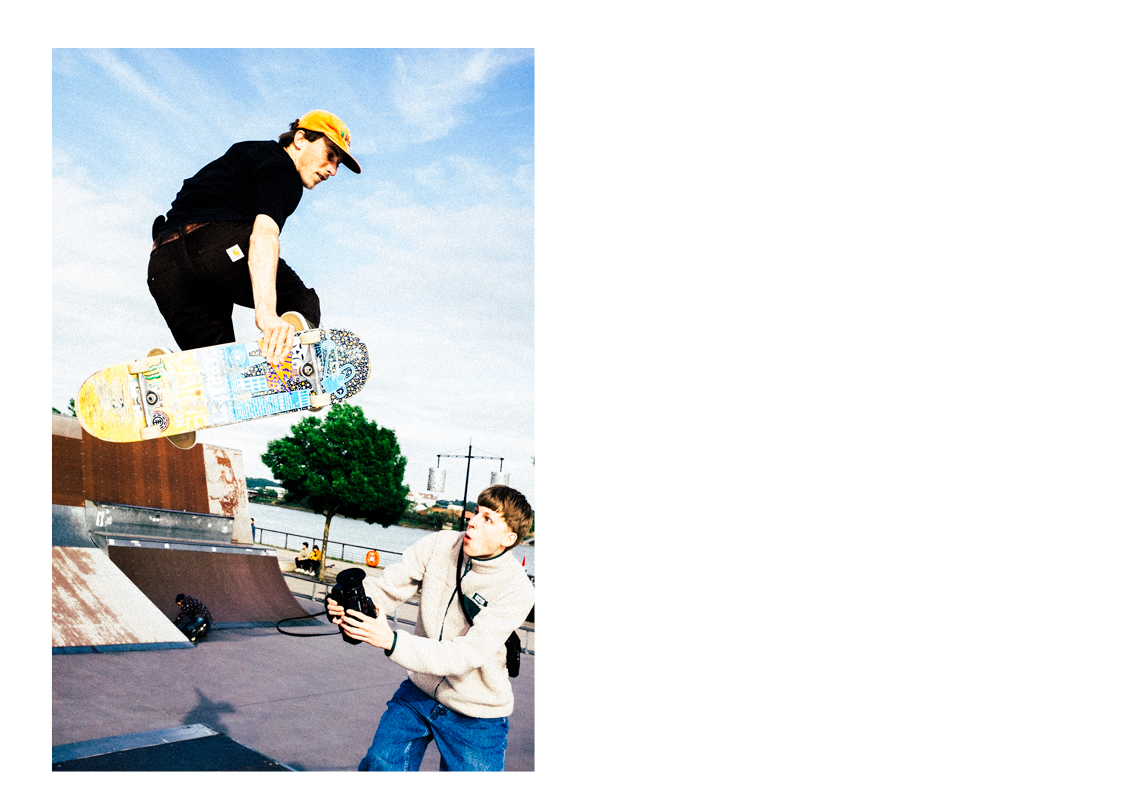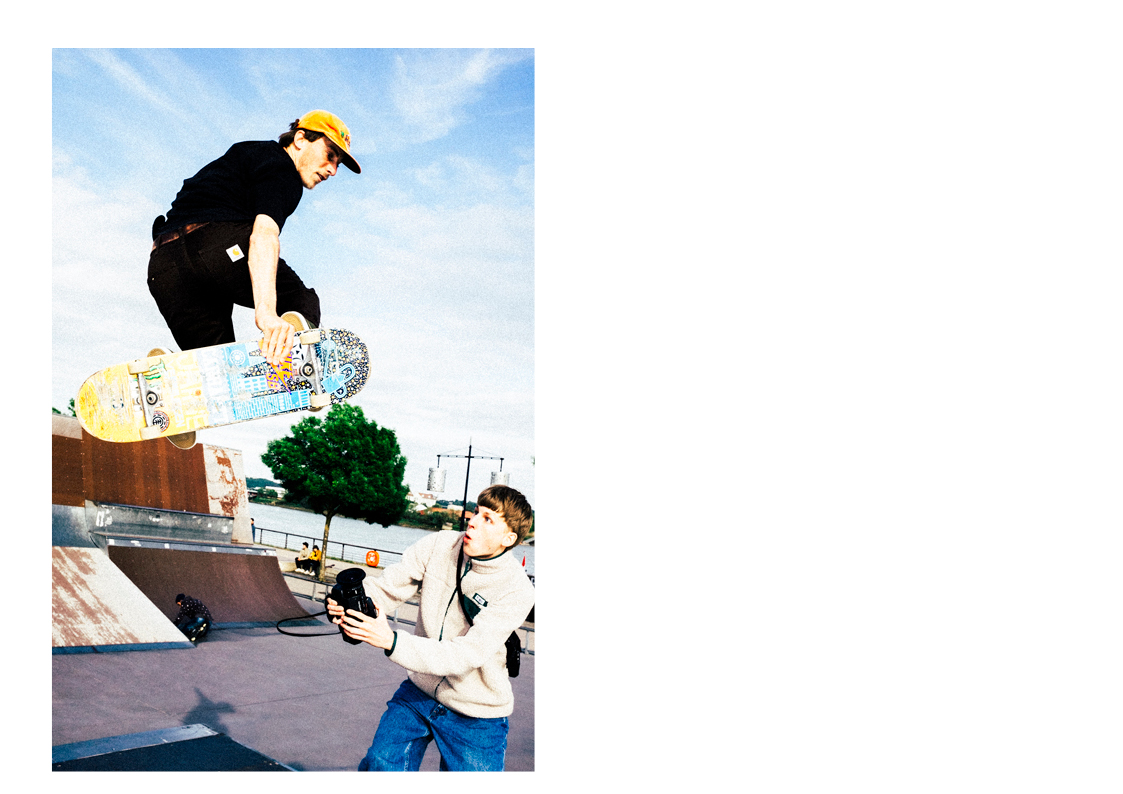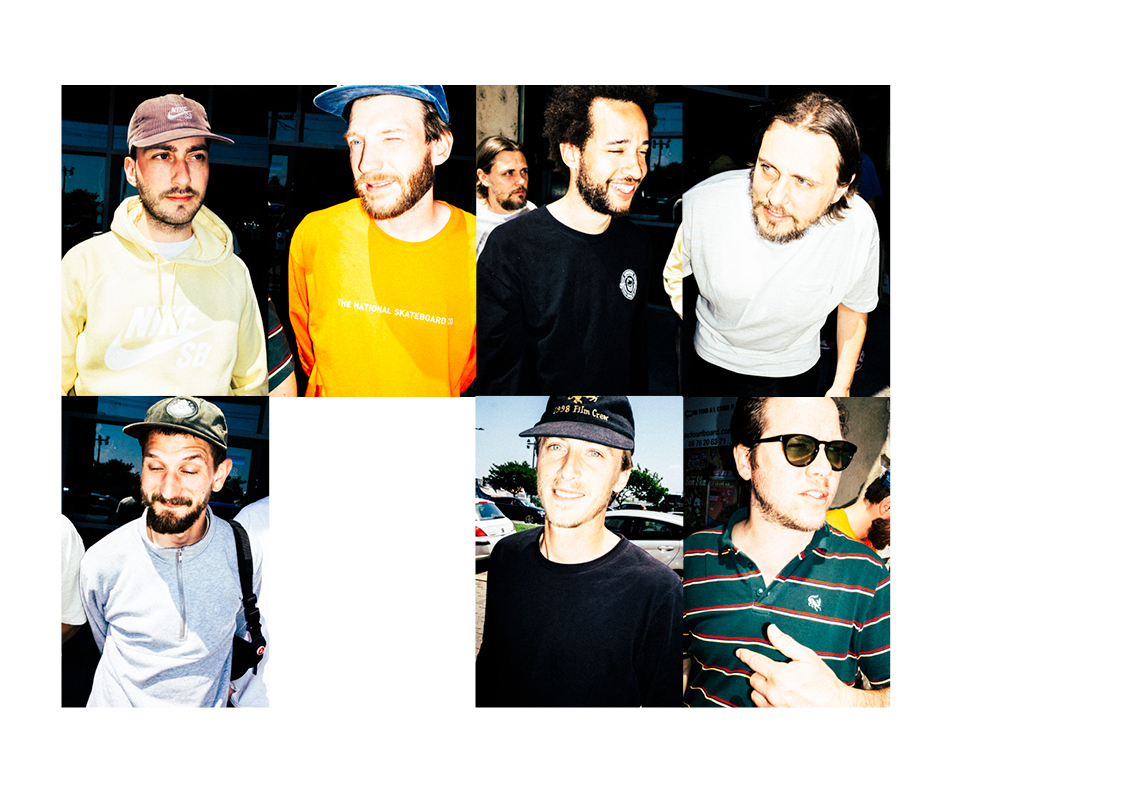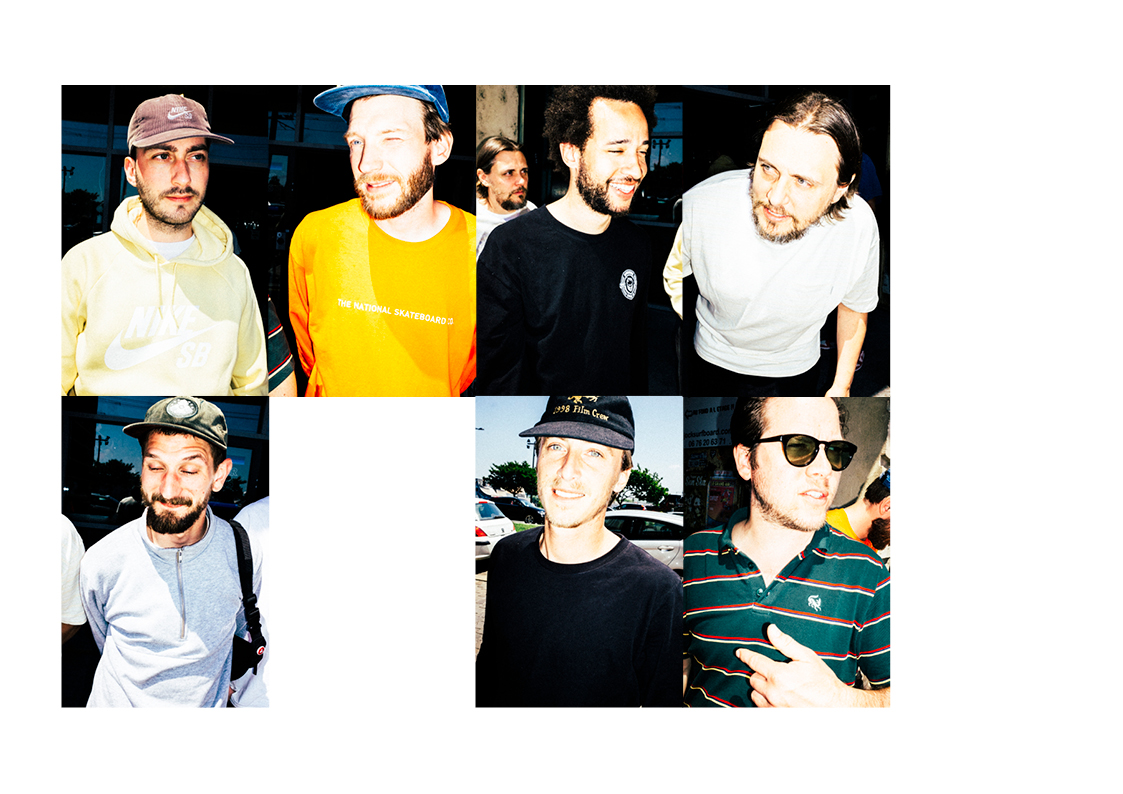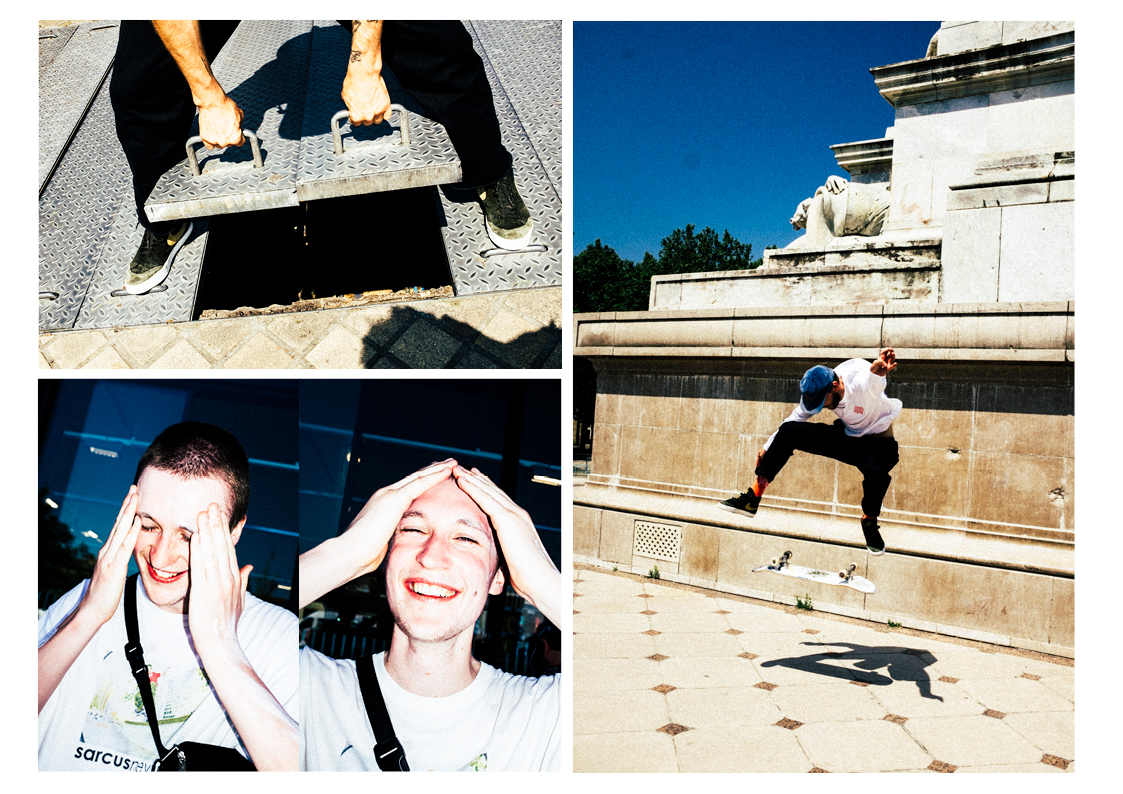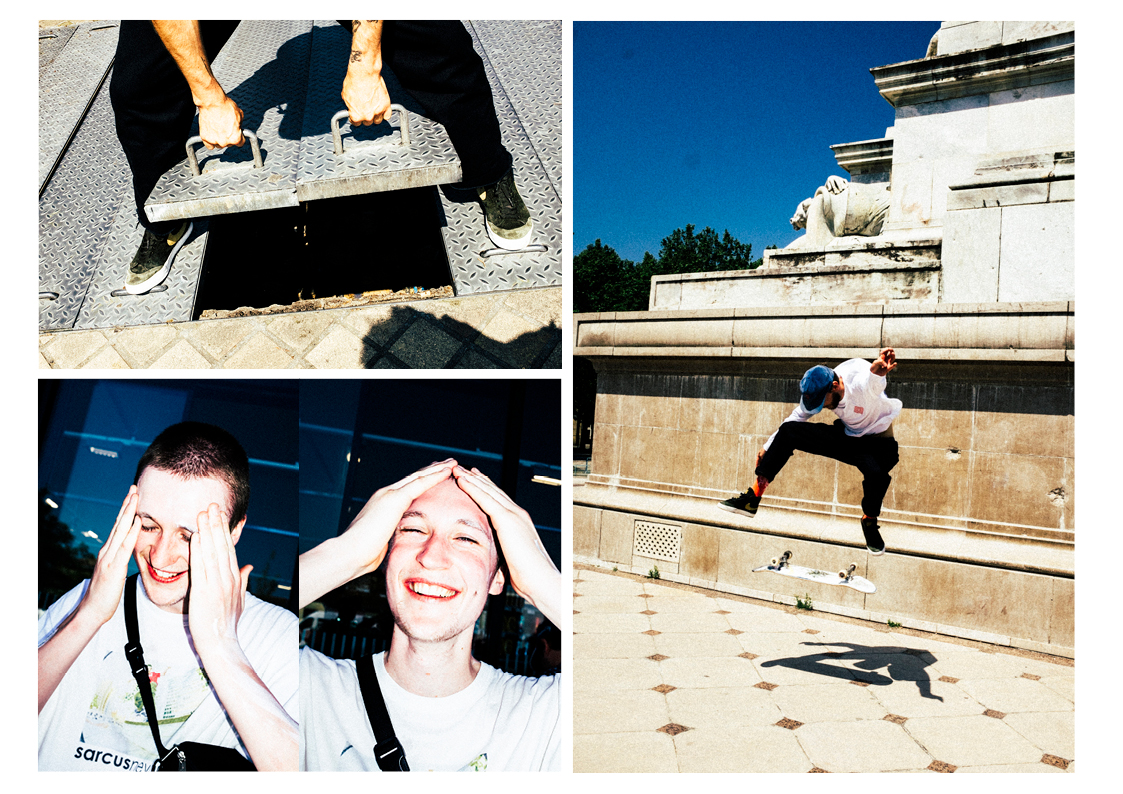 Being surrounded by skate product all day can drive you mad after a week in the shop. The conversations you have amongst your colleagues might sound something like this:

"I like the graphic, but the shape is a bit too mellow for me." or "I love the shoe but why didn't they make it in color X or out of material Y?"
Random skate shop employee.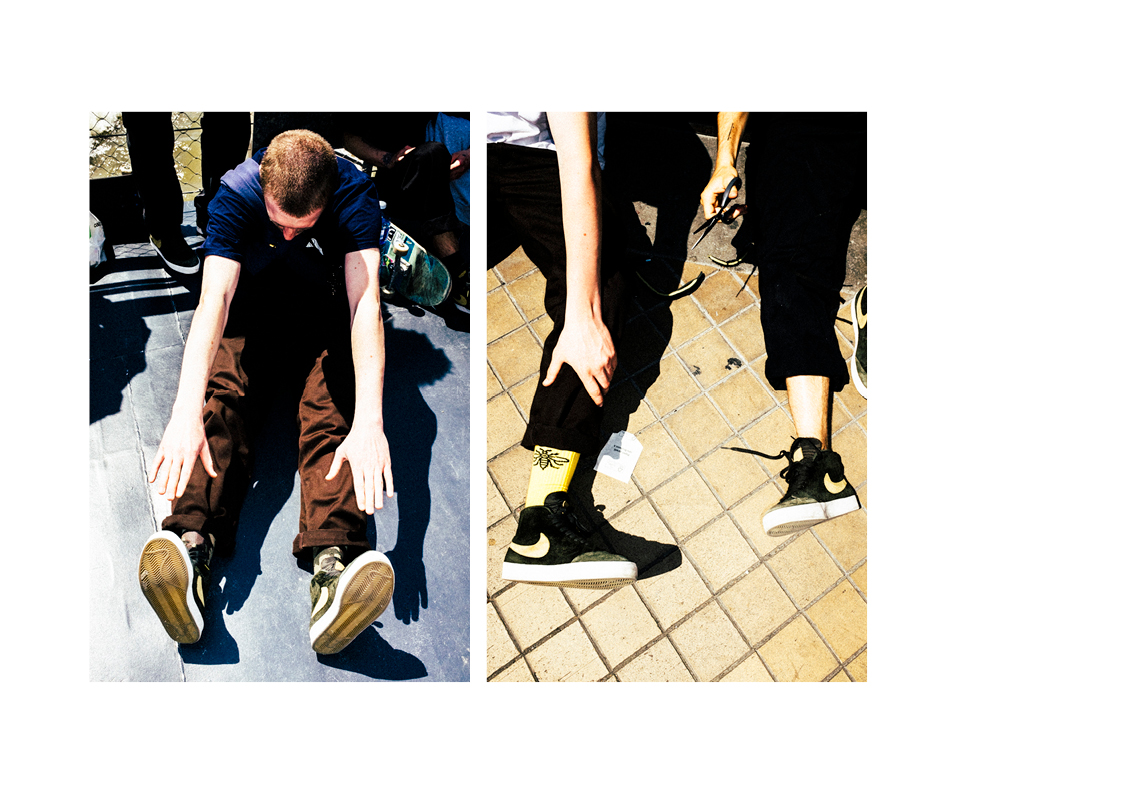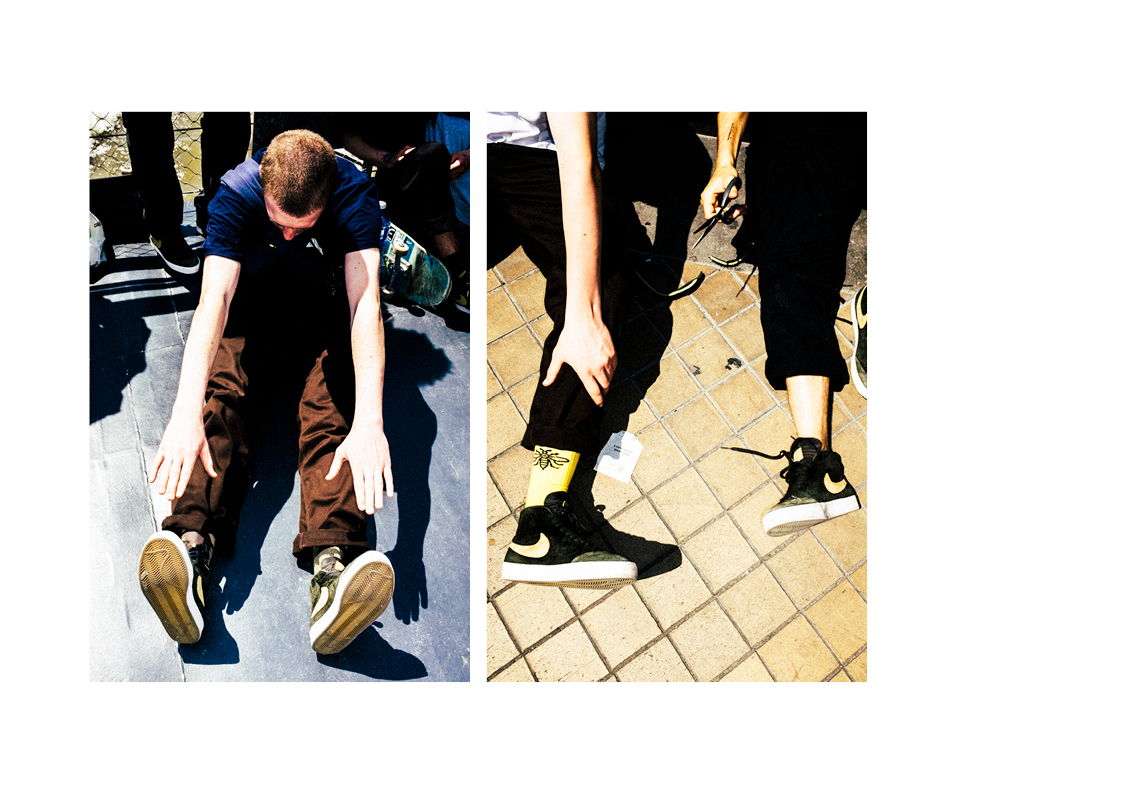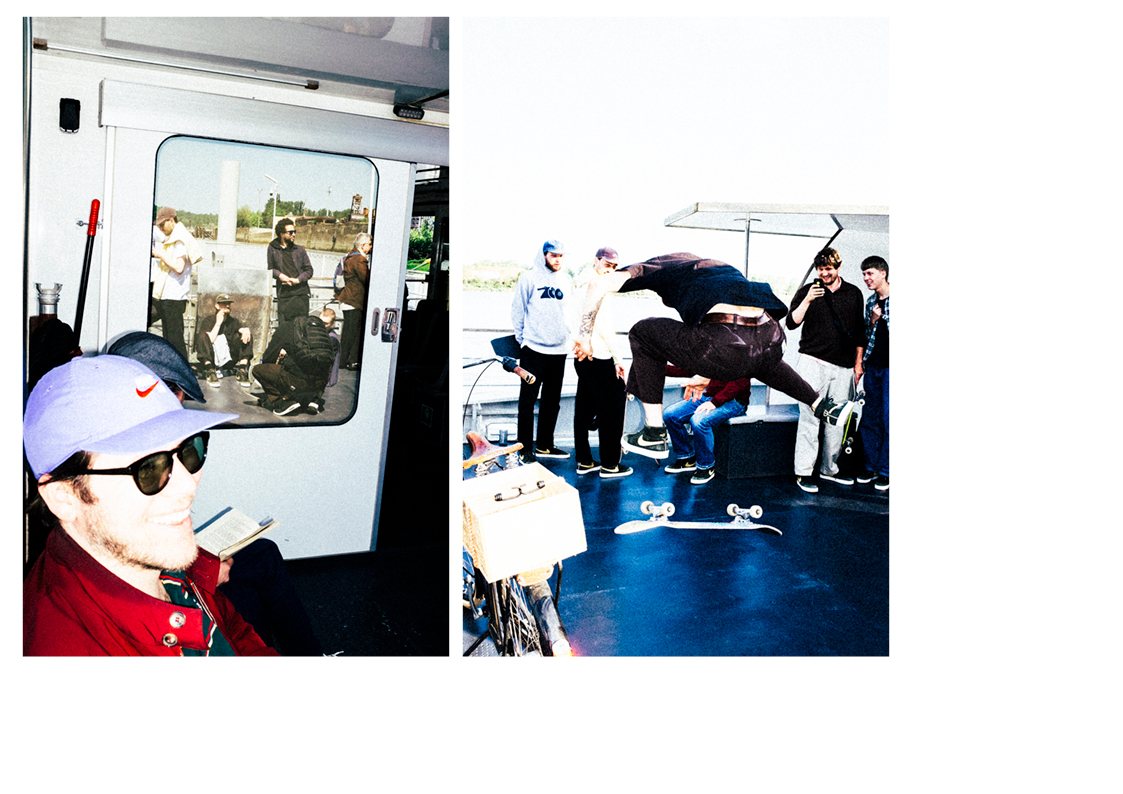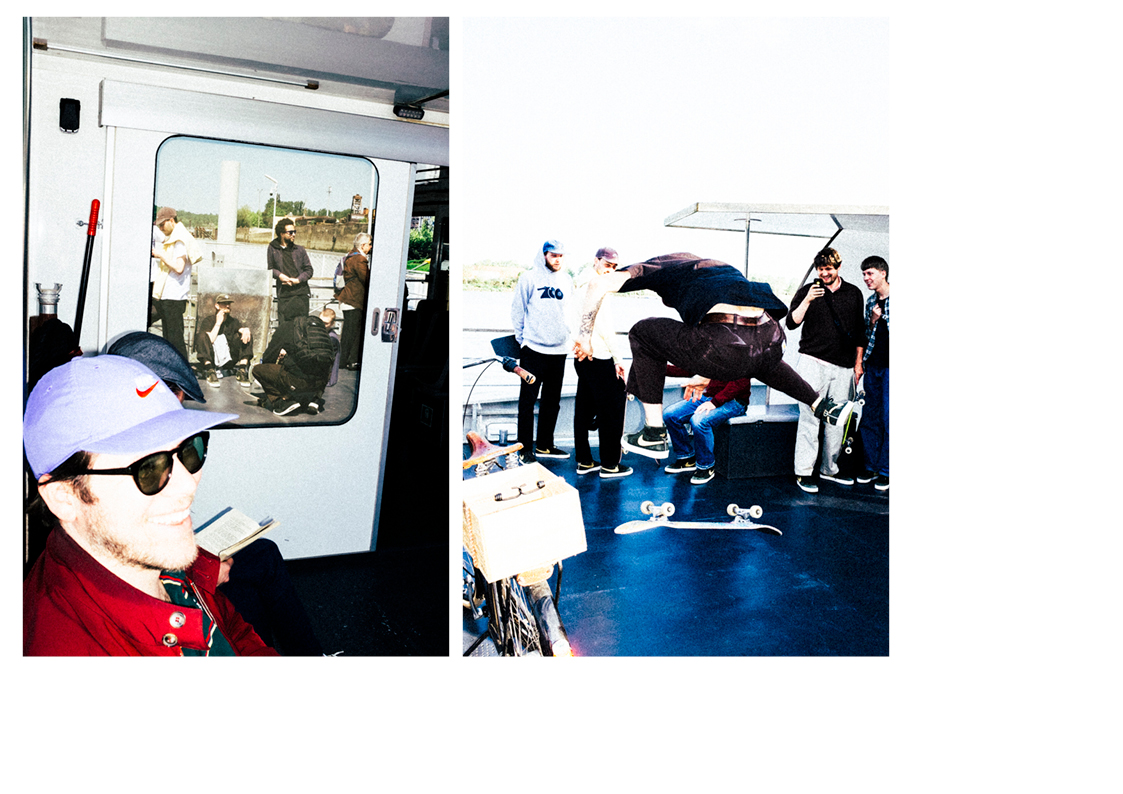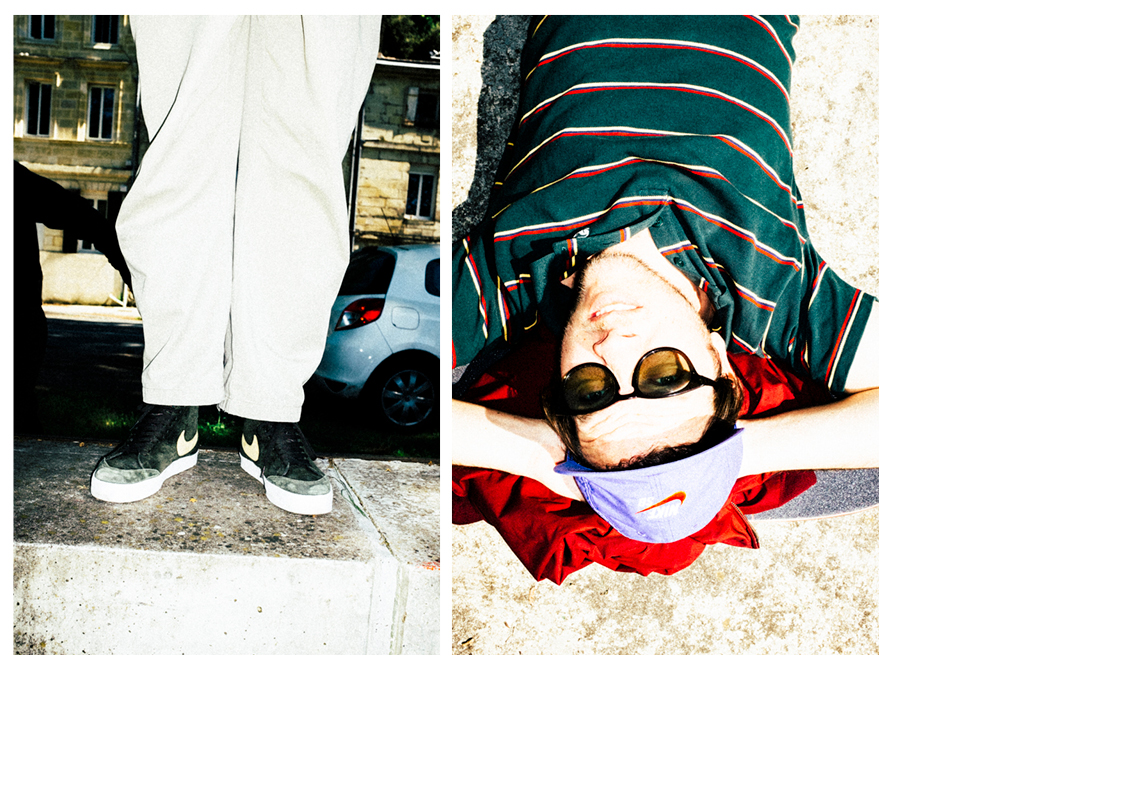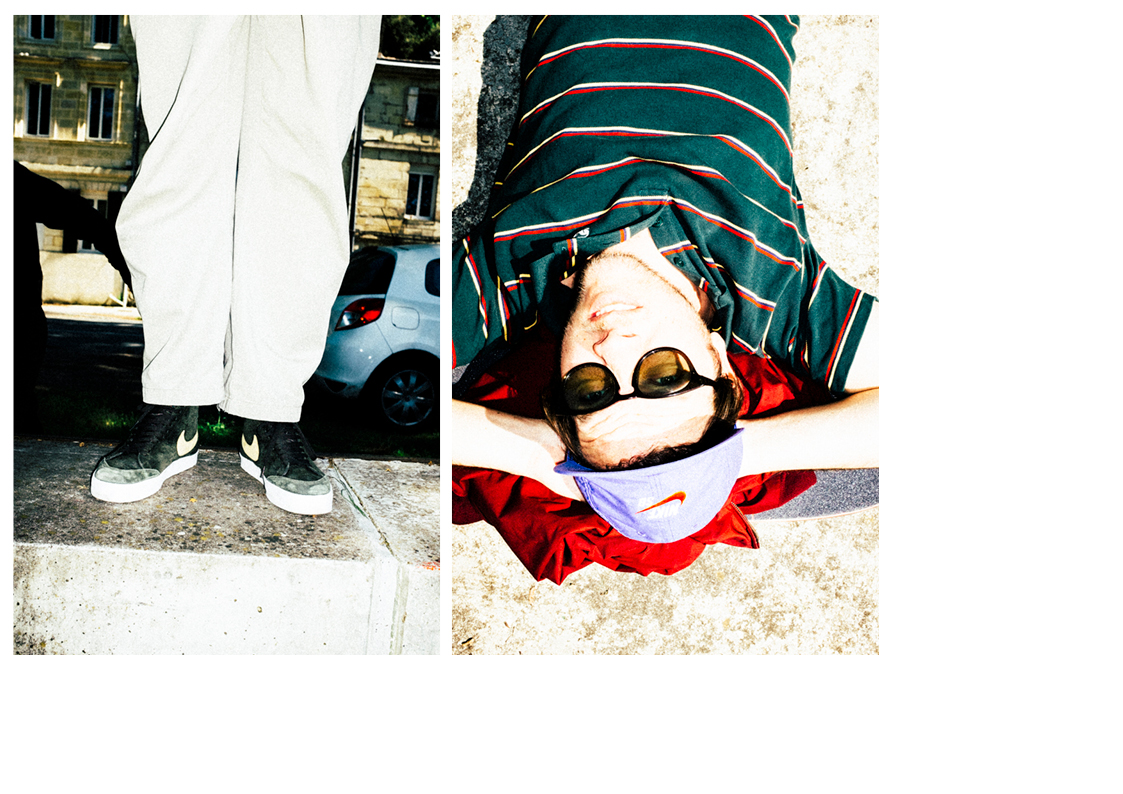 "It was cool to meet other people, to skate with them, and exchange ideas together. It was very insightful."
Grant Dawson.
Some may like to nag, but at the same time, these kinds of talks can also spark a fire. You may have a friend who can screen print something, and before you know it, you are putting a painting by Giorgio de Chirico on a board or a t-shirt. Some might even have a lot of success and are now selling to the same retailers that once employed them.
So basically, in Barcelona, it was time to show and prove. Nike created a game and put four people from different skate shops together with a designer. Together they brainstormed for an hour, taking shop talk into the design of an actual shoe. A Nike shoe made for skateboarding to be exact. Just to put it into perspective, imagine if you could take the stitching off the toe of a Janoski shoe. Remove the three stripes of a superstar, or take the rubber toe cap off a Chuck Taylor and replace it with whatever material you like. That is what we are talking about here.
"We wanted a 90's vibe for our shoe and skateboarding has this classic tie to hip-hop, look at videos like Zoo York's Mixtape."
Charlie O'Donnell.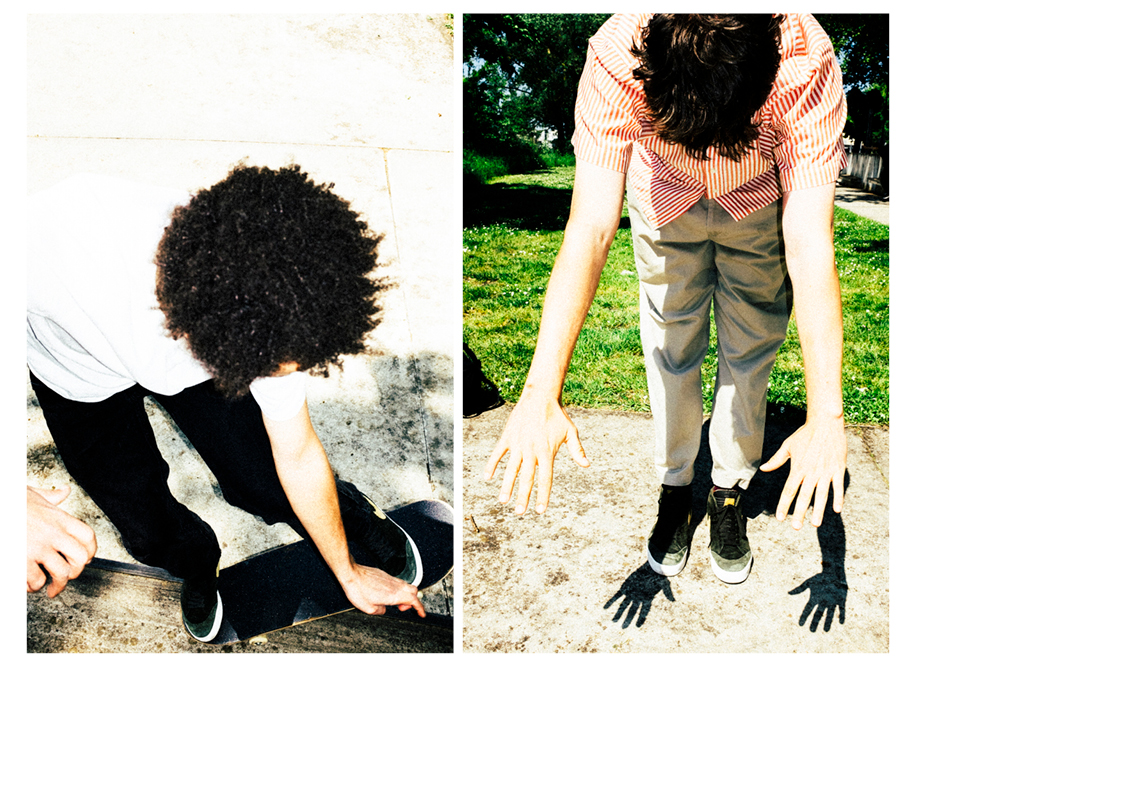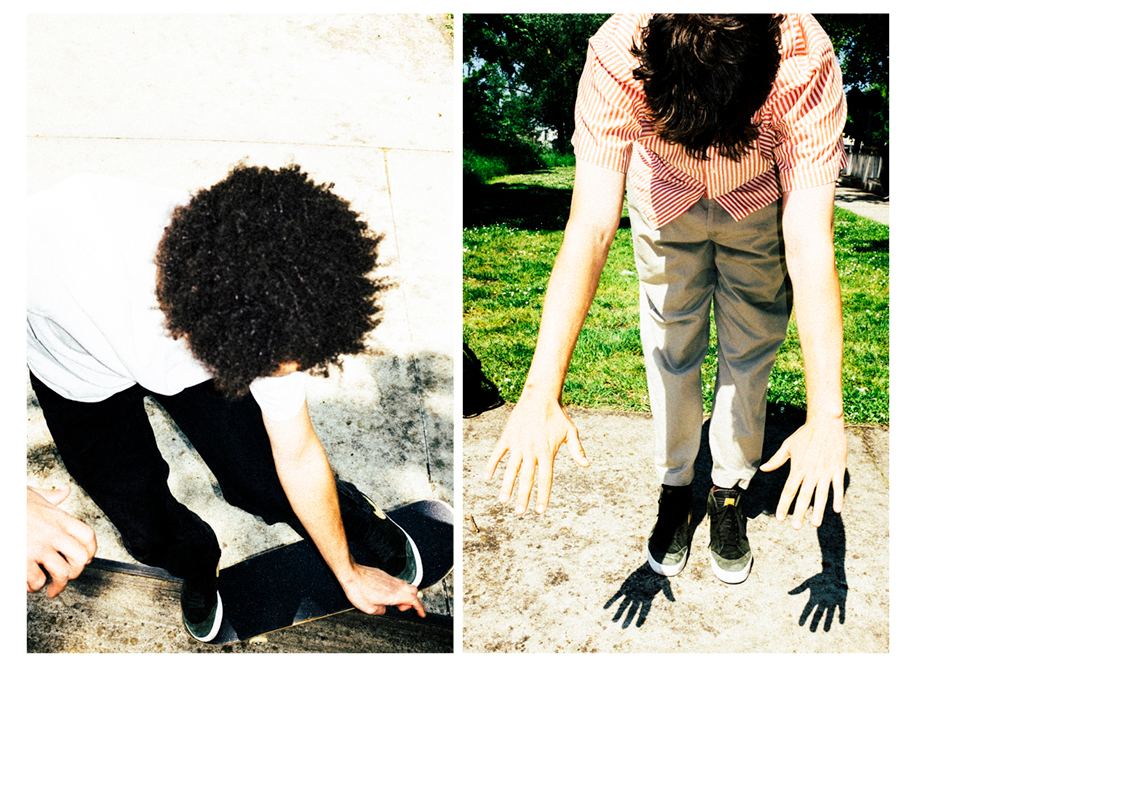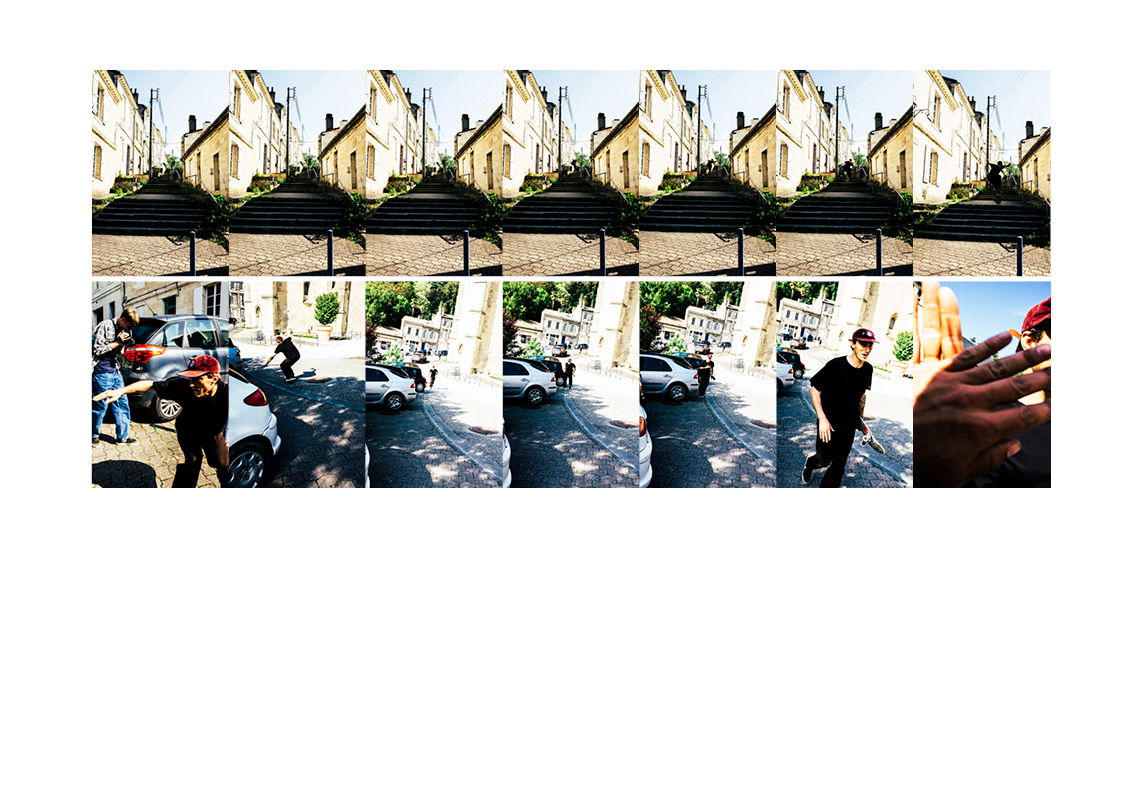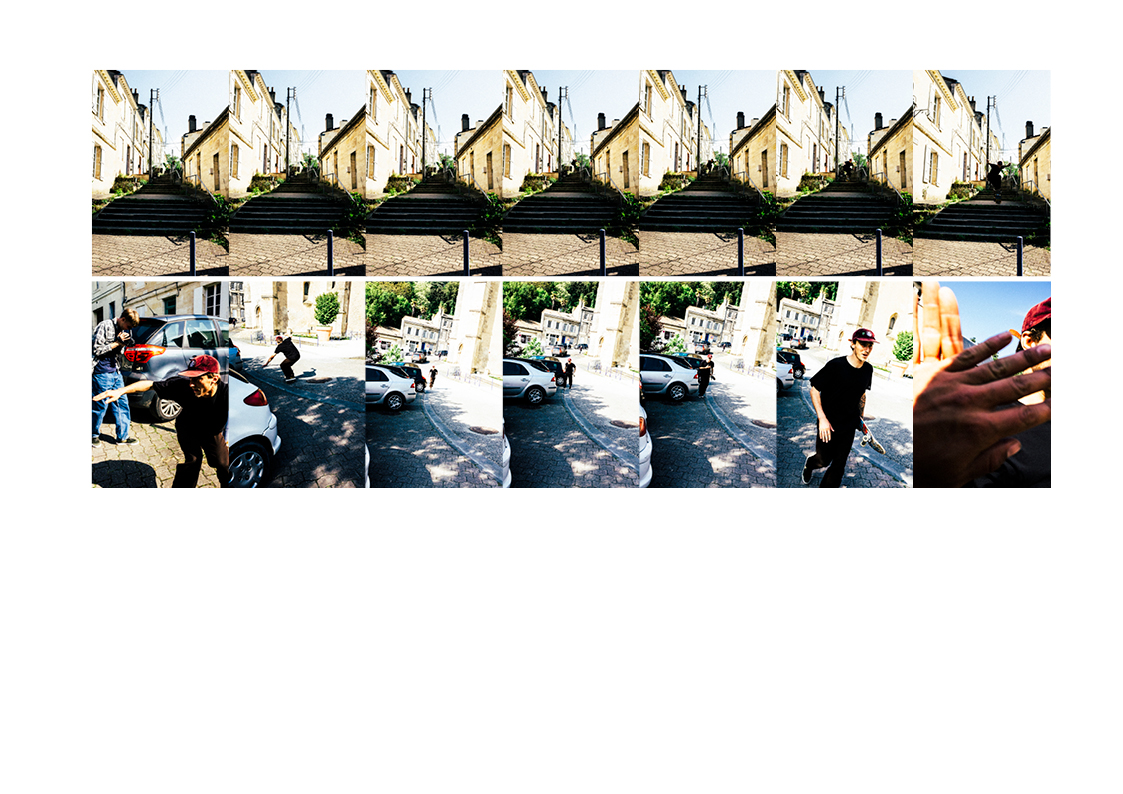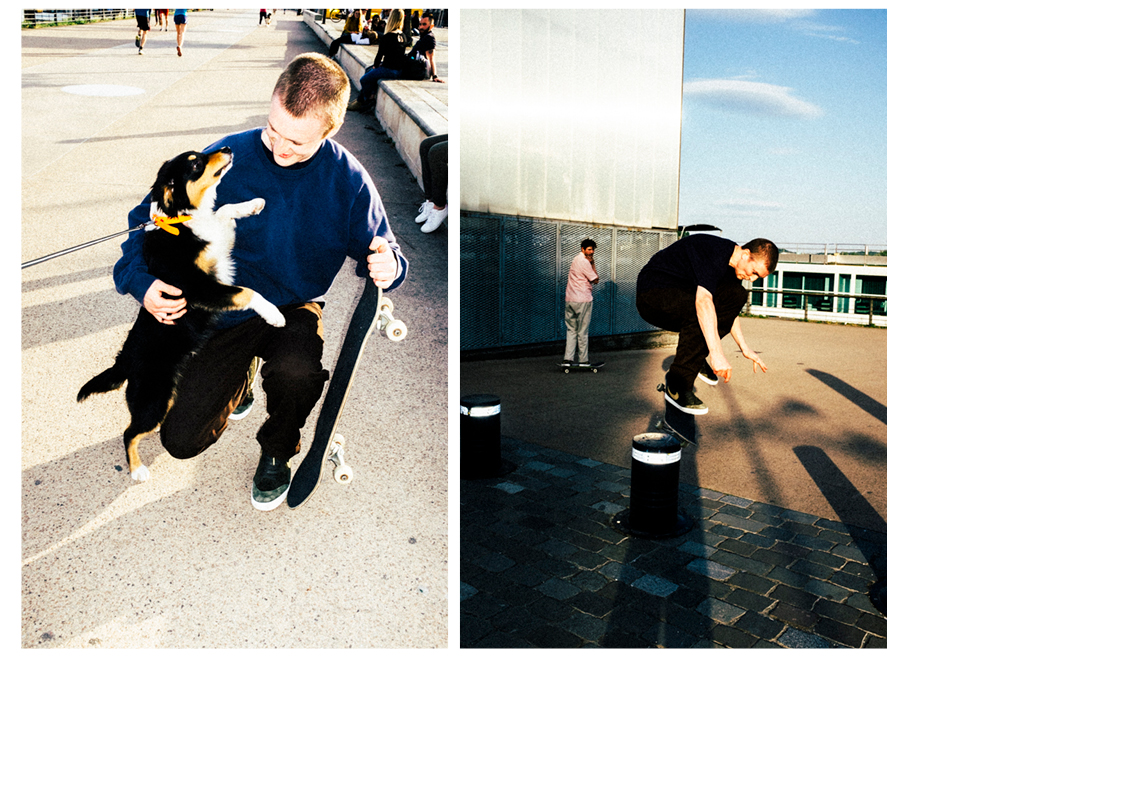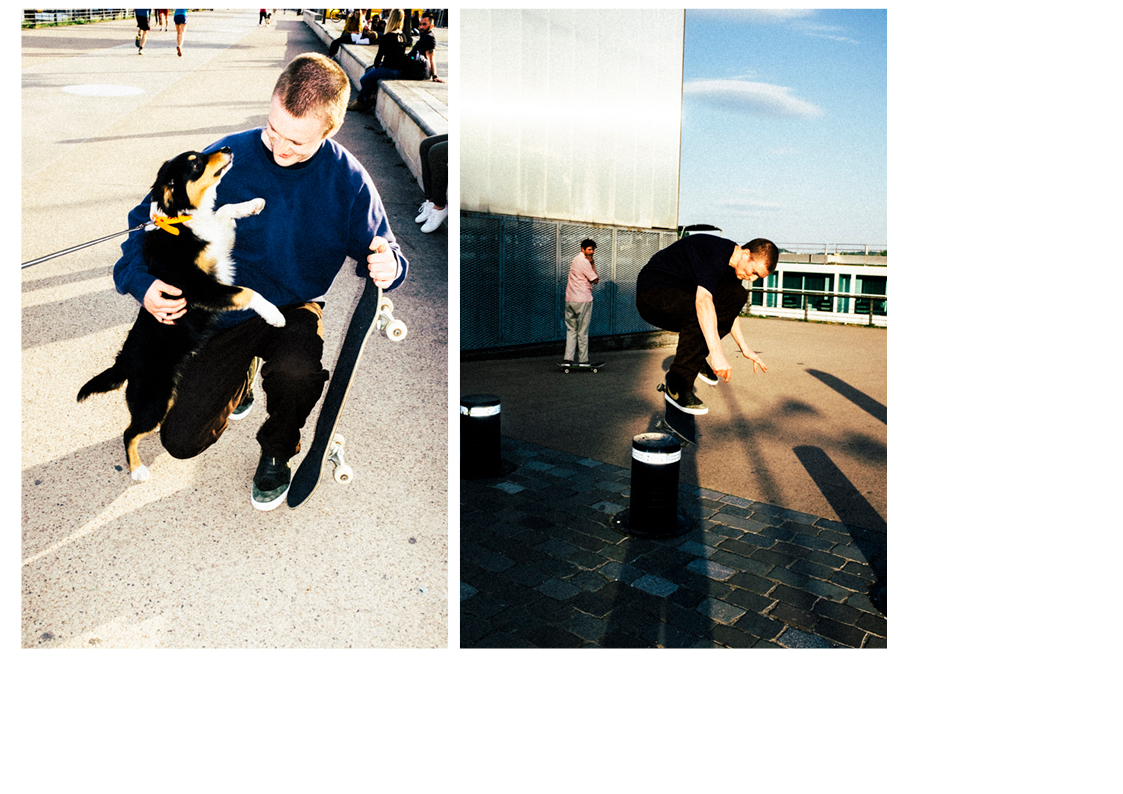 After their 60 minutes were up, all the teams had 5 minutes to present their idea for a shoe. In the end, Charlie O'Donnell from Note in Manchester, Erik Westman from Streetlab in Malmo, Grant Dawson from Supreme in London, and Yann Felixain from Riot, Bordeaux's were the winners.
That was a year ago now, and this is where we, PLACE, come in. Because before your Nike shoe is ready to roll off the shelves, you need to celebrate by going on a trip together to test it out! And since Malmö, London and Manchester are not places known for having great weather conditions, Bordeaux was by far the best option.
"I love the way they look, both when you look down or see them on someone other peoples feet!
Phil Zwijsen.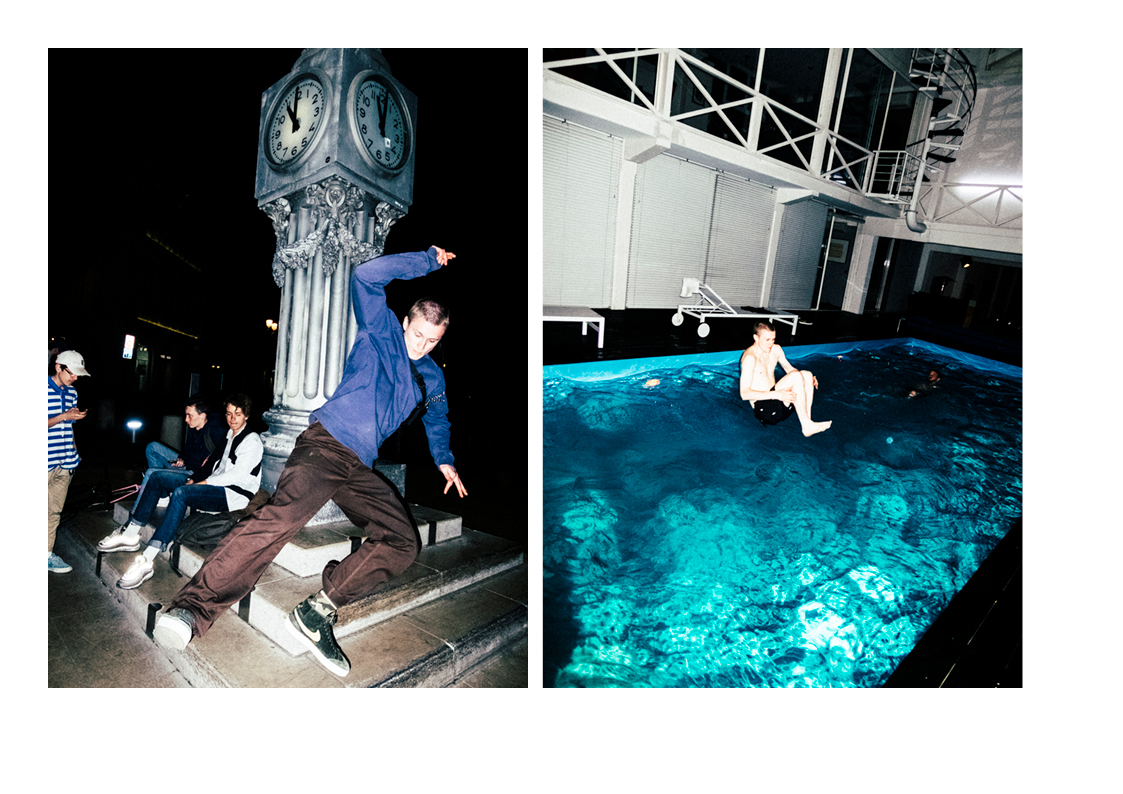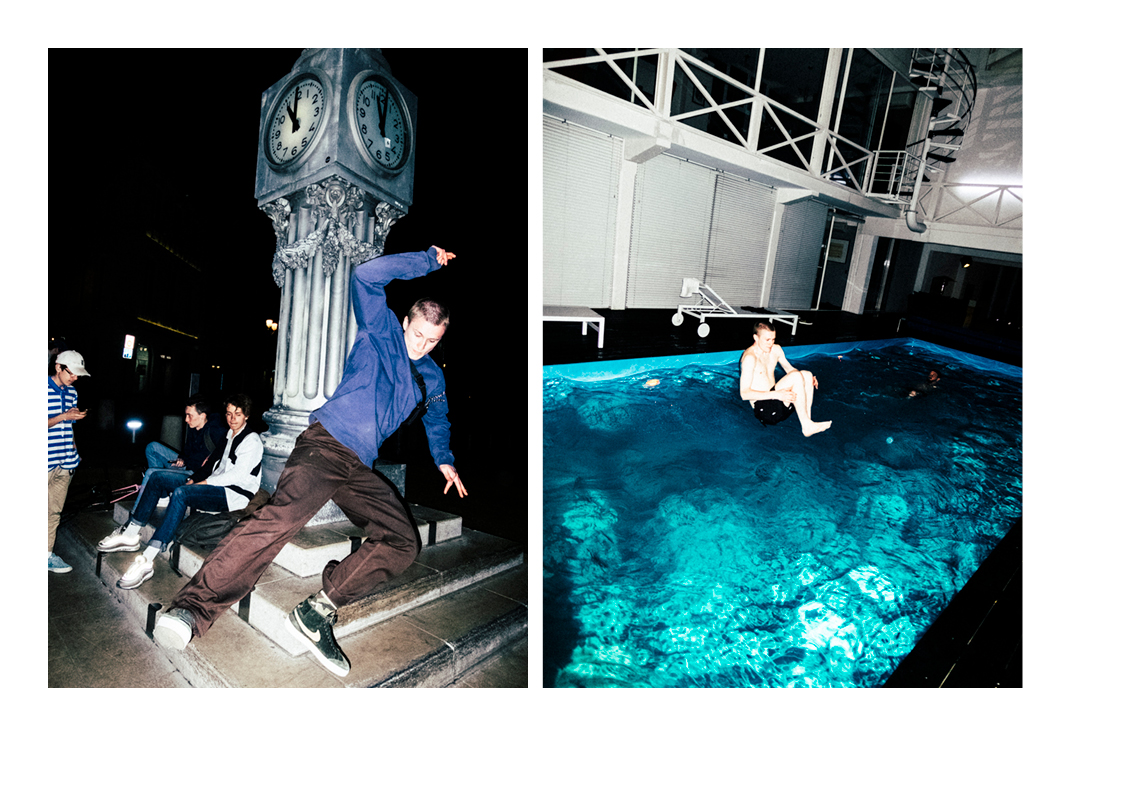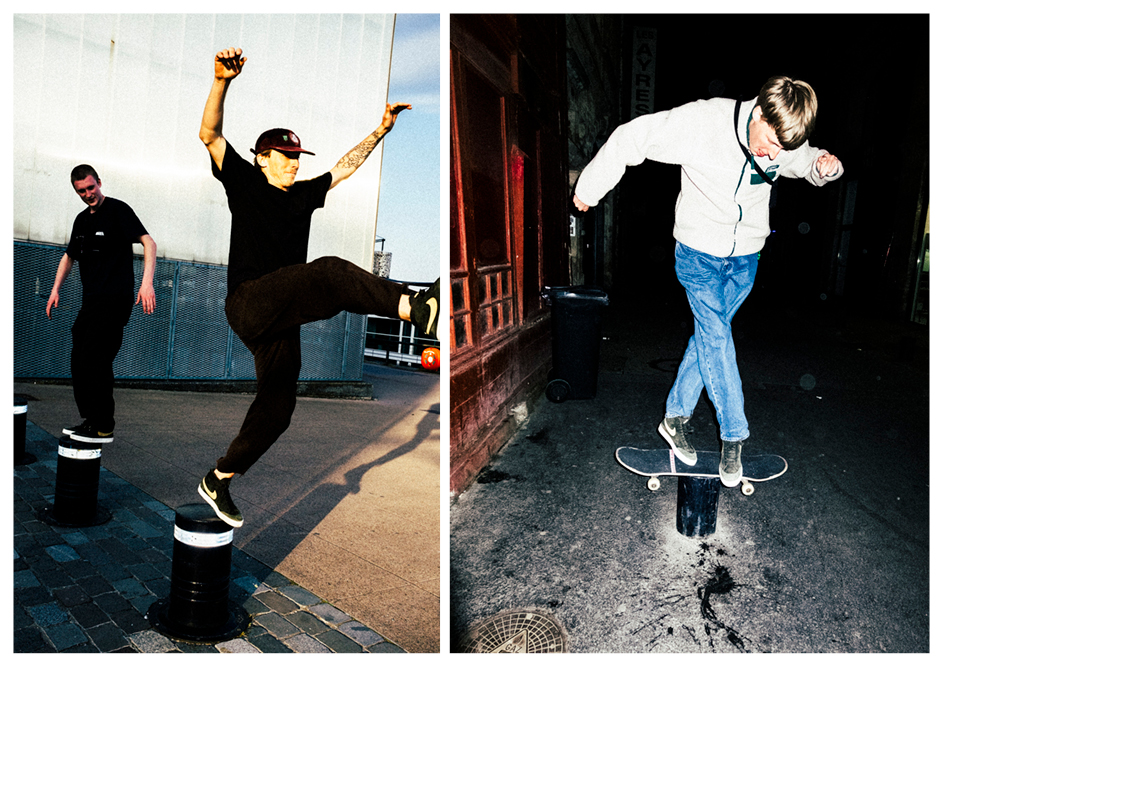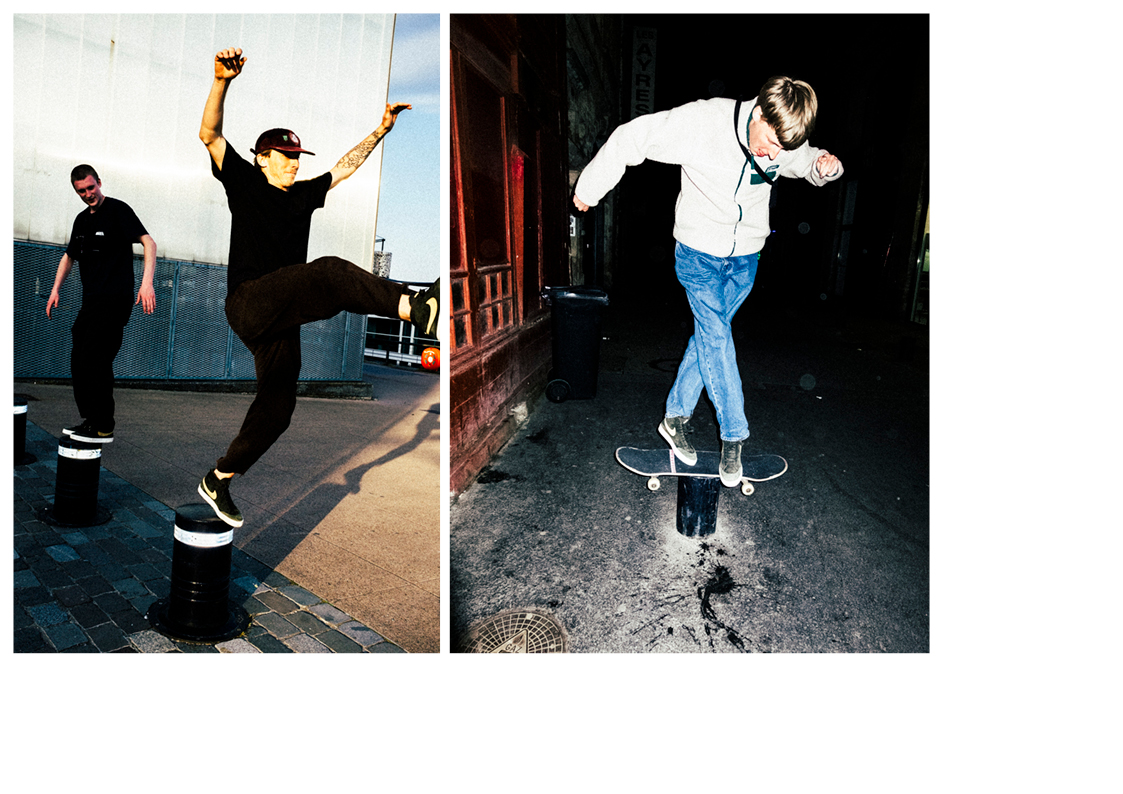 Fun fact:
Remember when I said the weather conditions were best in Bordeaux, well the moment we arrived it felt like we had flown into Manchester. Grey, rainy, and cold. Most of us didn't pack a hoody or a real jacket. It only lasted for about two hours though, but I guess May has its way.
Bordeaux is an excellent place to be. An old town close to the sea with lots and lots to offer young people. Skaters in particular. We have all seen it in videos; marble floors, endless ledges, banks and for some of us concrete surfers, can transfer to real waves roughly an hour away. I feel like we all know the things the region is famous for, so no need to mention the wine or the fact that the town is a UNESCO world heritage site. It all sounds beautiful, but with all that beauty, we still pushed over some pretty rough concrete from time to time.
Once in the city, we had a strong crew with a common goal; to celebrate a moment in time and to test the new Nike shoe on the streets.
And as we all know, a special event can create a good vibe. Conversations flow like wine, and the more time we spent together, the more we became a unit. On top of that, Phil Zwijsen was invited to join us and to be honest, he never stopped talking. From his upcoming debut in Street League to surfing, and Grant Taylor getting on Monster, he truly had all the bases covered.
"To me, this is like a present for my 30th birthday!"
Yann Félixain.
In the end, it was easy to see why the shoe came out the way it did. A couple of guys in love with 90's culture got together and turned banter into a product that they can be proud of. It is genuinely a great shoe, in a lovely color. Something to remember and instead of saying to the locals "This is a nice shoe." They can all say, "This is our shoe, I designed it with my friends!" I imagine some kids won't believe it until they Google it.