Kirill Korobkov manages the Russian skateboard brand Absurd and is one of the contributors for Place Project Russia. He is a well-known figure in both the Russian and the world wide skate scene. He traveled the world with people like Kenny Reed, Keegan Sauder, Jonathan Mehring, Jack Sabback, Patrik Wallner and many more. During our trip to Sotchi, I found out that Kirill was wearing a very special item of clothing, a brown and tan flannel shirt. I was curious and asked him, if he could tell me what the story about his flannel button up (shown above).

It's a shirt from Van Wastell, not his pro-model shirt but an actual shirt he used to wear. I met Van a long time ago (8 to 10 years ago) when we did a tour traveling with the Trans-Siberian Railway. This trip happened about two years before, I did the trip with Patrick Wallner (Visual Traveling project). The trip with Van was about a month long and during this month we all became really good friends. Van was an amazing guy on and off the board. He was endearing himself to people where ever he went even though, he couldn't speak Russian.
By the end of the tour we all got matching "stick and poke" tattoos of a mirrored R. This Я has a special meaning, it means "me" and at the same time it is the symbol for "railroad". The funny thing is that Keegan wasn't exactly an experienced tattoo artist so the first tattoos looked totally different from the last ones. Luckily, I was last to get it, so mine looks perfect.
Actually Van gave the shirt to Kenny Reed at first. He had it for a while until I visited Kenny once in Barcelona. Kenny was living a chaotic life at that time and he was afraid to lose the shirt and that's why he gave it to me. Since that moment I've been wearing the shirt from time to time.
Unfortunately, Van tragically died in Berlin about three years after the tour. For that reason, wearing the shirt became something really ritual to me since that accident happened.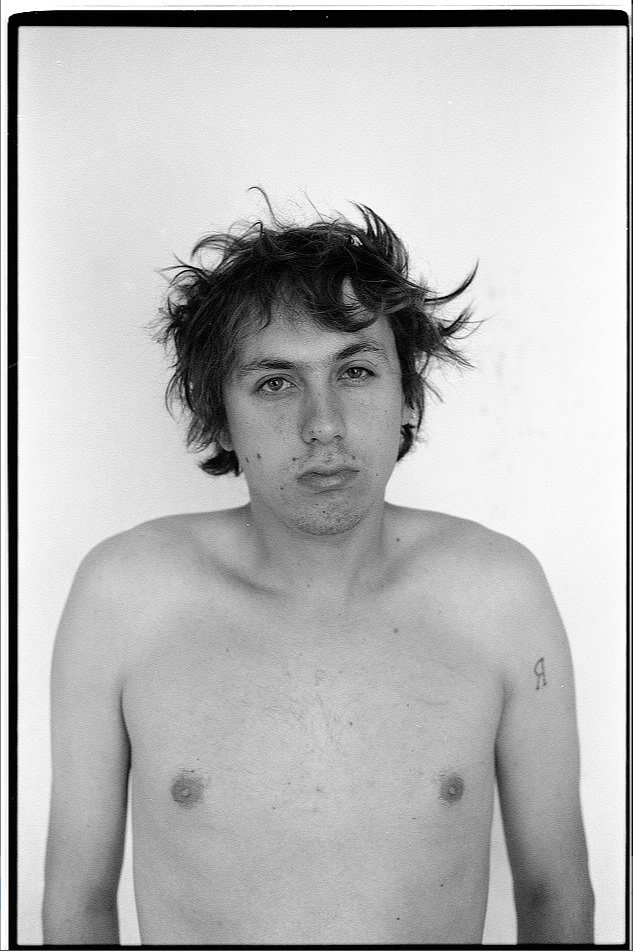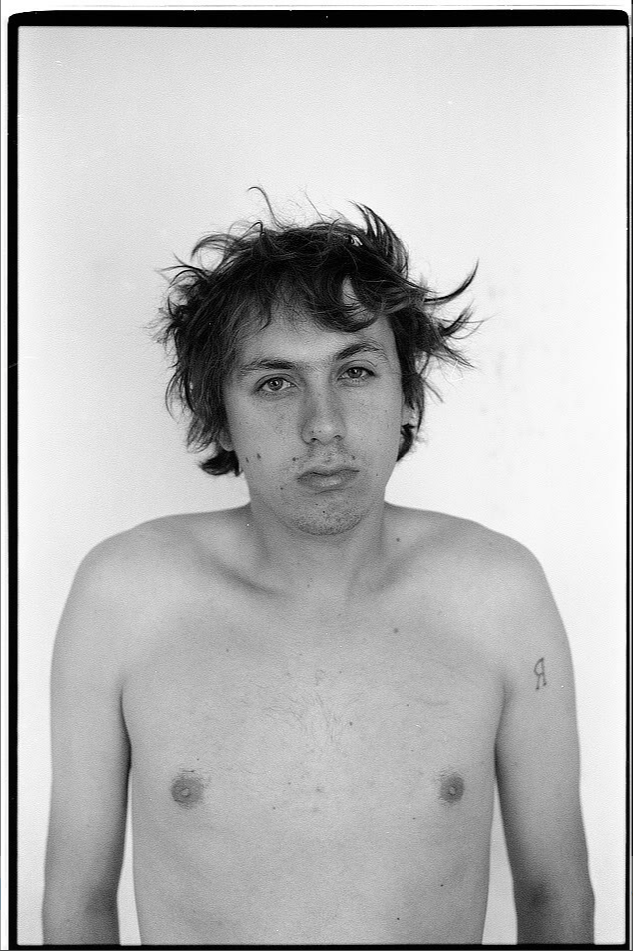 Kirill and his Я tattoo.
All photos by: Alexey Lapin
Interview by: Roland Hoogwater