In November 2018 I sent PLACE my last vid: "DORI'S DANCE". Like one of my previous ones, "ANTR'S MIX", I edited the complete montage to the music of one DJ or producer, whose music I value. I really liked the concept of editing the skating to the "weirdo" Stuff Frankfurt's AVBVRN sent me, and also including my friend Dori, a professional actor and dancer. So I decided to work on part two, and this time I would start caring a lot about the mood and a little less about the highest level of skateboarding.
The edit culture of AVBVRN's music is central to the vibe in "DORI'S DANCE 2". In the Bootlegs/ Blends, I chose for the vid you can hear Mariah Carey, The Cure, and Burial… So the music seems preoccupied with temporal disjunction and nostalgia for a time in pop culture that I, born in 1993, didn't even experience myself. The British blogger and cultural theorist Mark Fisher called the phenomenon "Hauntology"; I couldn't even tell you what 2019 sounded like, because the music of the past won't stop haunting us.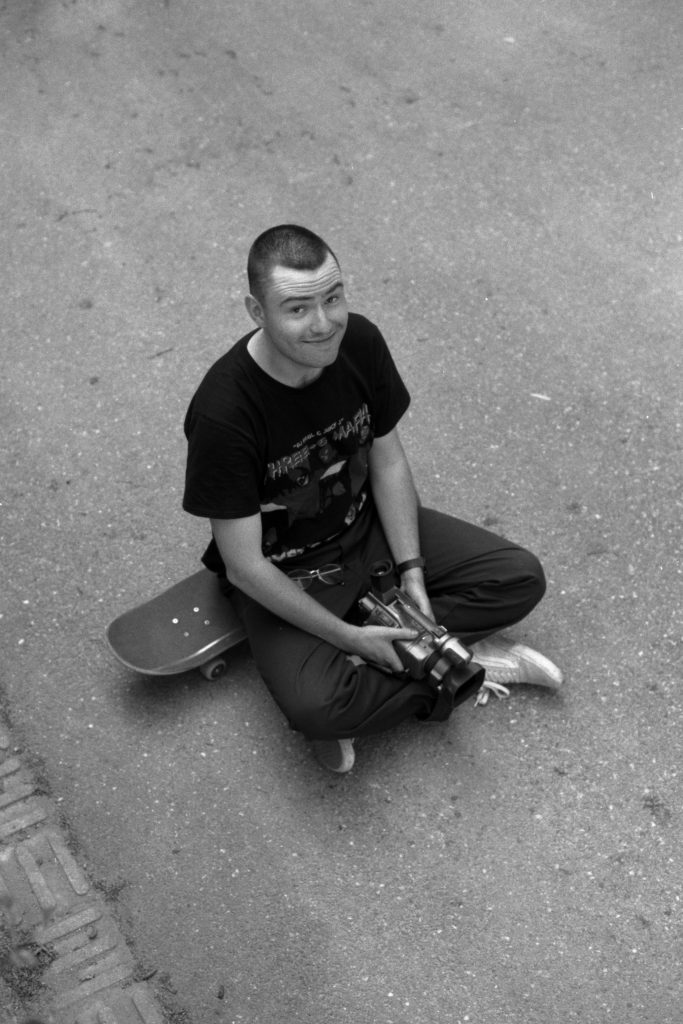 And then you have skateboarding with its obsession towards retro visuals, board shapes from the '80s and the never-ending VX1000 look, that will always make you feel like you're watching a skate video from the late '90s…
The last track of the video is a Burial Blend. Burial's music seems to be about the after-effects of Rave, about never actually experiencing it, as the music magazine Wire once put it. I think this fits the location the video was shot: "Club-Sterben" is a term to describe the crisis of night clubs in Frankfurt and in other German cities that are not Leipzig or Berlin. So when there is a lack of locations for parties with experimental club music, why not listen to it outside?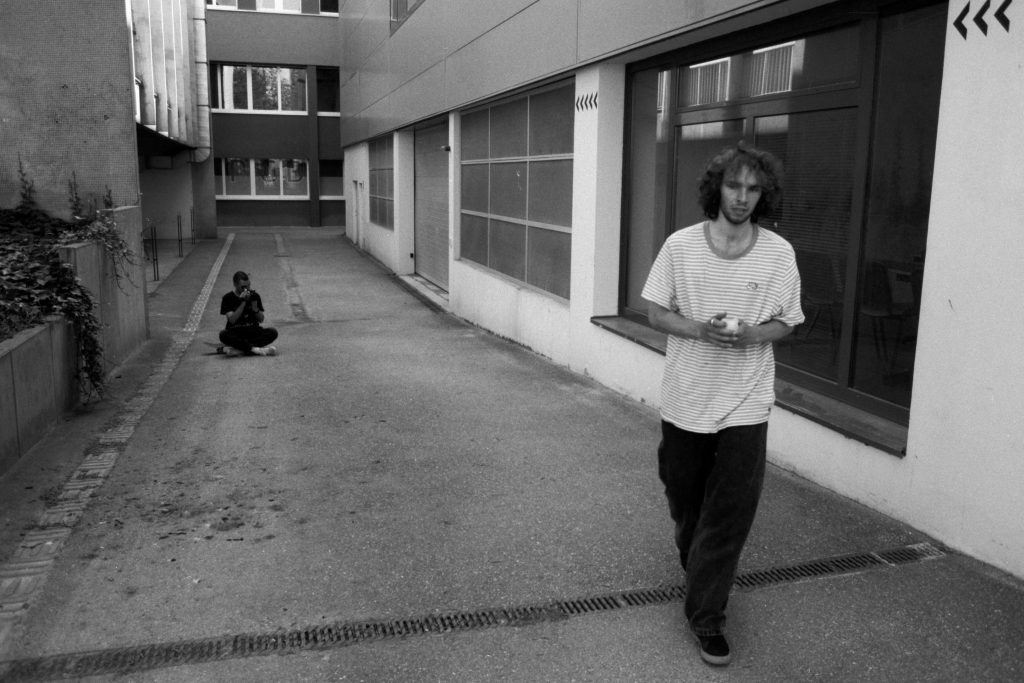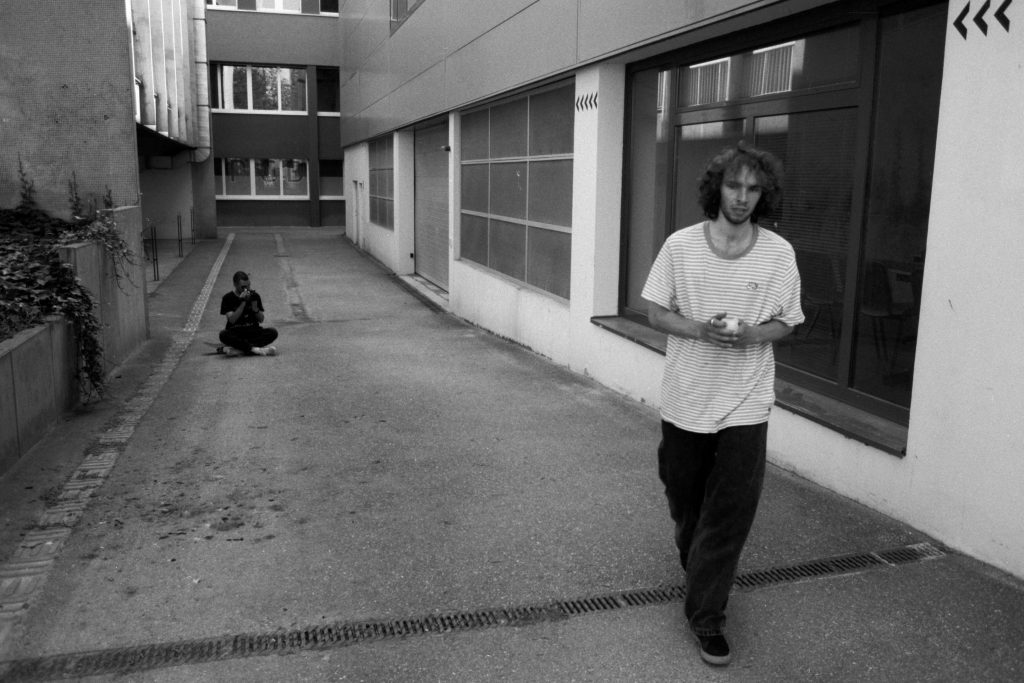 Thanks to Martin for the additional filming and for driving us to Strasbourg, Sriram for the titles, Dori for dancing, Ian (AVBVRN) for the music and all the skate homies for, well, skating. <3
Text & Video by Tom Weimar.
Photos by Max Barthel.