At the end of last week, Tom Weimar contacted us by simply sending us a link to his newest video, something that happens from time to time and is always appreciated. We wrote back telling him that we would check it out tomorrow and he wrote back "😻".
From the first time we worked with Tom – launching one of his previous projects "ANTR'S MIX" – we knew we were in for a ride. After watching about a minute I wrote him back asking for some more information, you can read his response below:
Intro by Roland Hoogwater.
Text, video and images by Tom Weimar.
When you asked me why I made this video, at first I didn't really know what to say. Putting out VX1000 style montages every once in a while has kind of become a routine. I do it primarily because I need to go skateboarding to relieve stress and when I go skate – at least during the summer months – I have my VX with me to film the sessions.
This year, around mid-summer, I had a couple of things filmed and a couple of my friends started to get ambitious, thinking about the footage they had and actively trying to get more. Because of them, I started to think about the editing process, selecting music and building a concept.
To be honest, I generally spend more time checking out music online than watching skate videos… Searching for Hip Hop, R&B, Funk, Soul, Experimental etc. is what I spend a lot of time on.
What links this video, "DORI'S DANCE", to one of my previous ones, "ANTR'S MIX", is that I wanted to edit the complete montage to the music of one DJ or producer, one whose music I value.
For this project I asked AVBVRN if he would be okay with sending me some of his tracks/bootlegs that could be matched to skate footage. And he did, he sent me some "weirdo" stuff. 🙂
To conclude, not only did I want to include all the skaters that I skate with but also my friend Dori. She is a multi-talent that can both act and dance. Making her part of the video felt natural to me. So, here is "DORI'S DANCE", enjoy!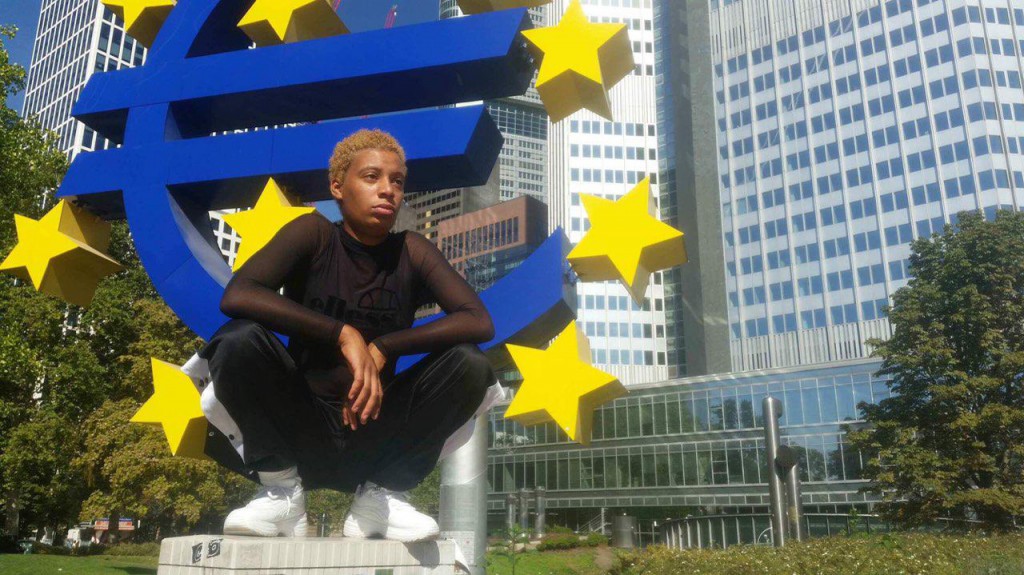 Filmed & Edited by Tom Weimar
Additional Filming: Kertan, Martin (Hummus), Paul H.
Music:
Avbvrn x Smokepurpp: Seep x 6 Rings (Avbvrn Bootleg)
Avbvrn: MMM
Avbvrn: CO2
Lk Jogador, Mc Mary, Mc Wesley & Mc Code x Galcher Lustwerk x Lloyd SB: a Giro Louco x Galcher x 3X23 (Avbvrn Bootleg)
Eaves: Wound (Avbvrn Edit) (Remastered)
Avbvrn: Living in Ridgecrest