Brooklyn, Manhattan, Queens, Staten Island, and the Bronx – these are the five boroughs that compose what is probably the most vibrant city in the world. In the mid-1990s, when the skateboard industry was still focused on the West Coast, Steve Rodriguez and Mark Nardelli got together and thought about running their own board company straight out of New York, their hometown. Since those days many things have changed, including spots, team riders and the whole way of riding a skateboard. But the passion and unique style of the company still continues to grow, driven by the artistic outlook on life maintained by Nardelli, who is running the business out of his apartment on Manhattan's Lower East Side.
For this story, We got the chance to take a look behind the scenes and find out why 5BORO is a one-of-a-kind company with amazing board graphics like the VHS series, and especially the very popular plane series drawn by our good friend Stefan Marx. Thanks to this connection, we found ourselves chatting it up with Nardelli in NYC one day, where we talked about the history, creative ideas, and that special something behind the Five Boroughs.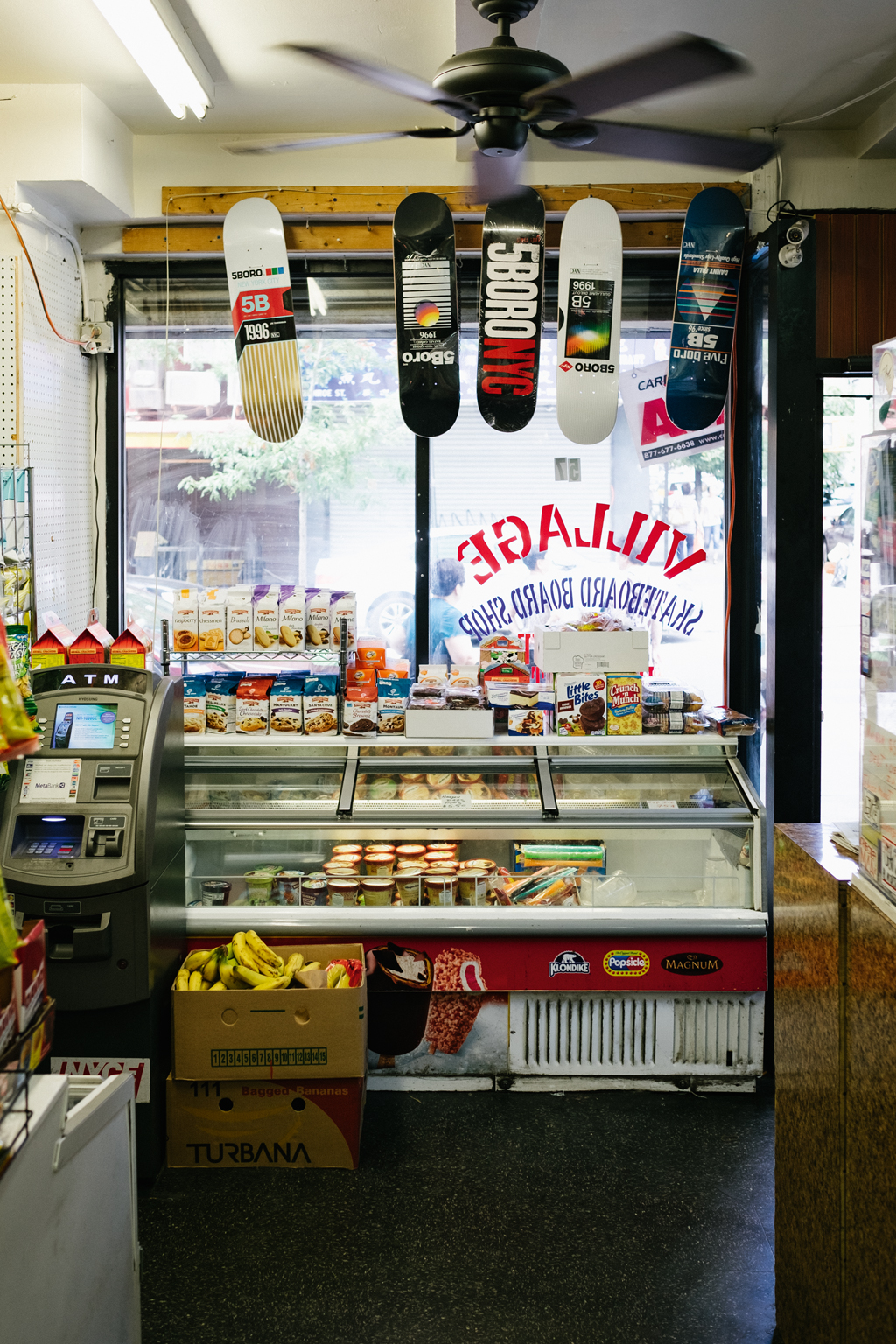 How did 5boro come to life?
5boro was started by Steve Rodriguez back in the '90s. It seemed like skateboarding on the East Coast was going through an explosion during those years. [Filmer] RB Umali came out with the first Eastern Standard Time videos, and around the same time Dan Wolfe released the Eastern Exposure videos. Those videos coming out gave the East Coast such a big amount of exposure, we felt there was a lot of momentum and we wanted to do our own thing. The scene was kind of comparable to how it is nowadays – with different crews having their own creative ideas and making their own products. The only thing is that the New York of the '90s is very different from today, in that the city is a lot friendlier right now.
How did you get involved with the company?
Me and Steve where both on some independent companies prior to 5boro and I always got involved with the companies I rode for. At first 5boro was run by Steve and another guy, but after a while Steve found out his partner was doing some crooked business through 5boro, so he fazed him out. And that's where I came into the picture. So around 1996, I started working for 5boro, so that means I'm approaching the 20-year mark. I ran the company together with Steve for 15 years and for the last five I've been doing it by myself with help from Tombo, our team manager.

Can you tell me a little bit about how skating in New York was back in the mid-90s?
This was just after the big pants, small wheels era that skating went through and skating seemed to come back around to what we would call solid street skating.
Pretty much, but there were still a lot of people skating around with small wheels, but at the same time you had people skating 8.5 inch boards with 60 mm wheels. People were still skating very technical, it was a progressive time in skating where we were finding out what the standards were.
5boro stands for the five boroughs that make up New York. Do you feel like it is important for the brand to have this connection to the city?
I doesn't really matter to me, but we are a New York brand and some people around the country have given me the feedback that they could sell New York products. It does have its ups and downs, but for me it's more important that we make good products and do good things for skateboarding. At the end of the day – love it or leave it.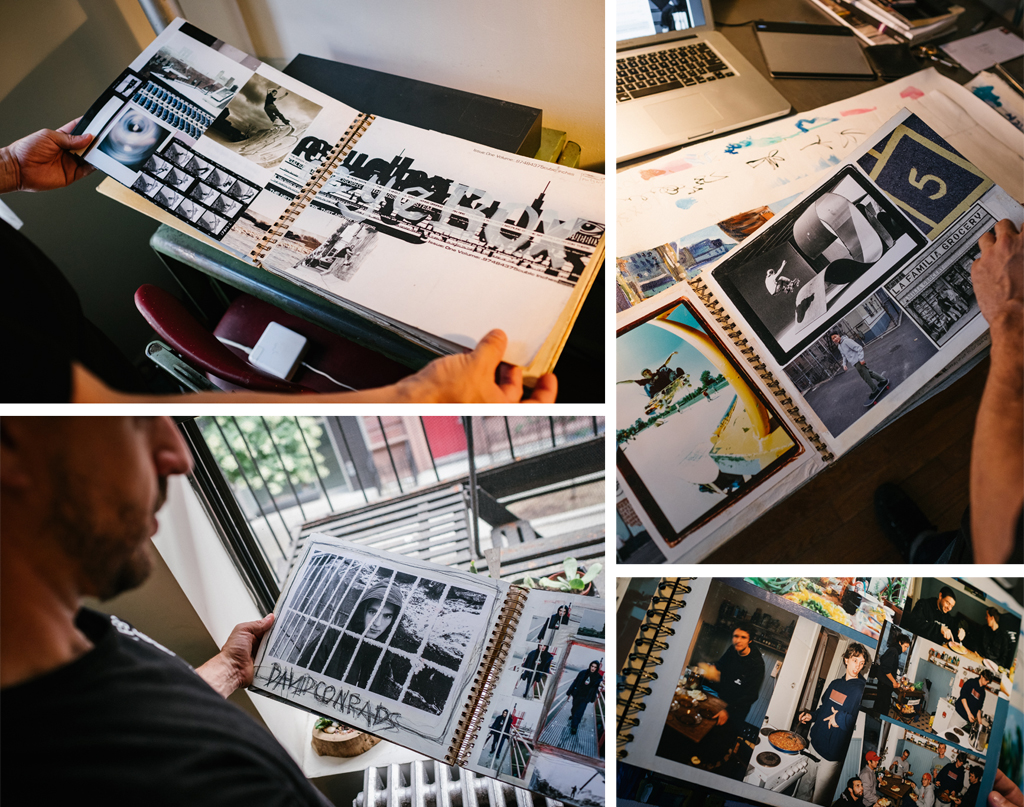 What is your favorite borough?
I feel like that changes from time to time. I am very attached to my neighborhood, Chinatown in Manhattan. I was going to Queens Astoria and I really liked the neighborhood so I popped into a real estate agency to see what an apartment would cost. At the same time, there are so many good spots out in the city even when you have been living here for 20-something years you'll still come across place you haven't seen before.
Who is responsible for the visual direction of the brand?
In the beginning it would be friends of ours that handed us graphics, but I feel the aesthetic of all of those artists didn't have a similar vibe. So now we work with artists who have an aesthetic that fits each other's work. This in turn means that the visual identity has a clearer direction.
I might approach certain artists if their work connects to an idea I have, but in the end I am the one who curates and guides the process. Still though, I have to say I get a lot of help from family, friends, skateboarders, and artists.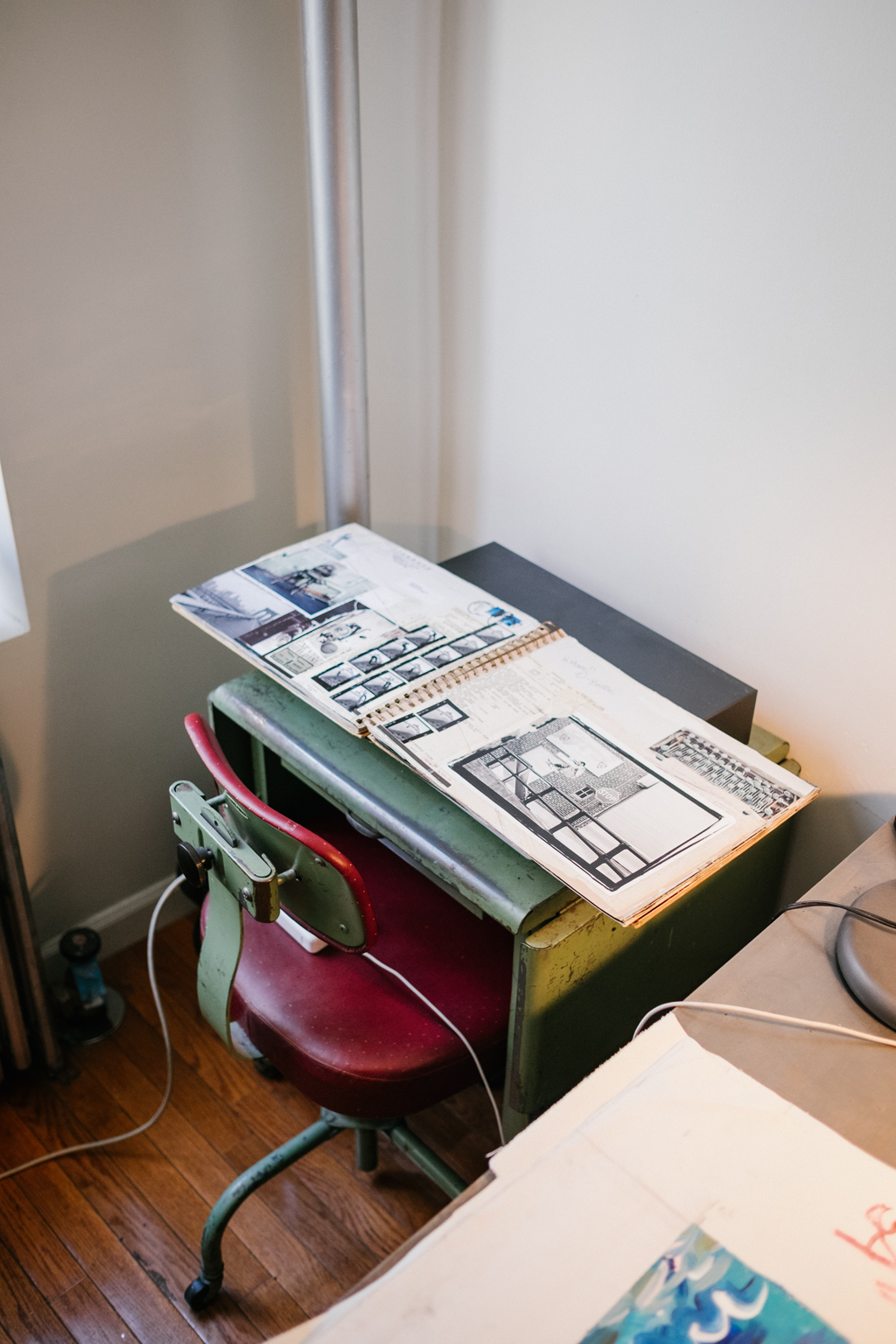 Where did you meet Stefan Marx?
Originally I met him when he was visiting NYC. He was around and I would see him here and there and I knew about his artwork, but we got hooked up through my friend Pitt, who works at Cleptomanicx. Eventually, Stefan asked if he could stay at my place for a month and I said yes, but in the back of my mind I was thinking, 'Fuck, this dude is going to be with me for a month!' So right when he arrived hurricane Sandy hit and we didn't have any electricity so he ended up crashing on my sister's couch for about two weeks and we were working in a friend's art studio. In the end we had the illest time and from that experience we remained in contact and eventually made a series of 5boro x Stefan Marx boards.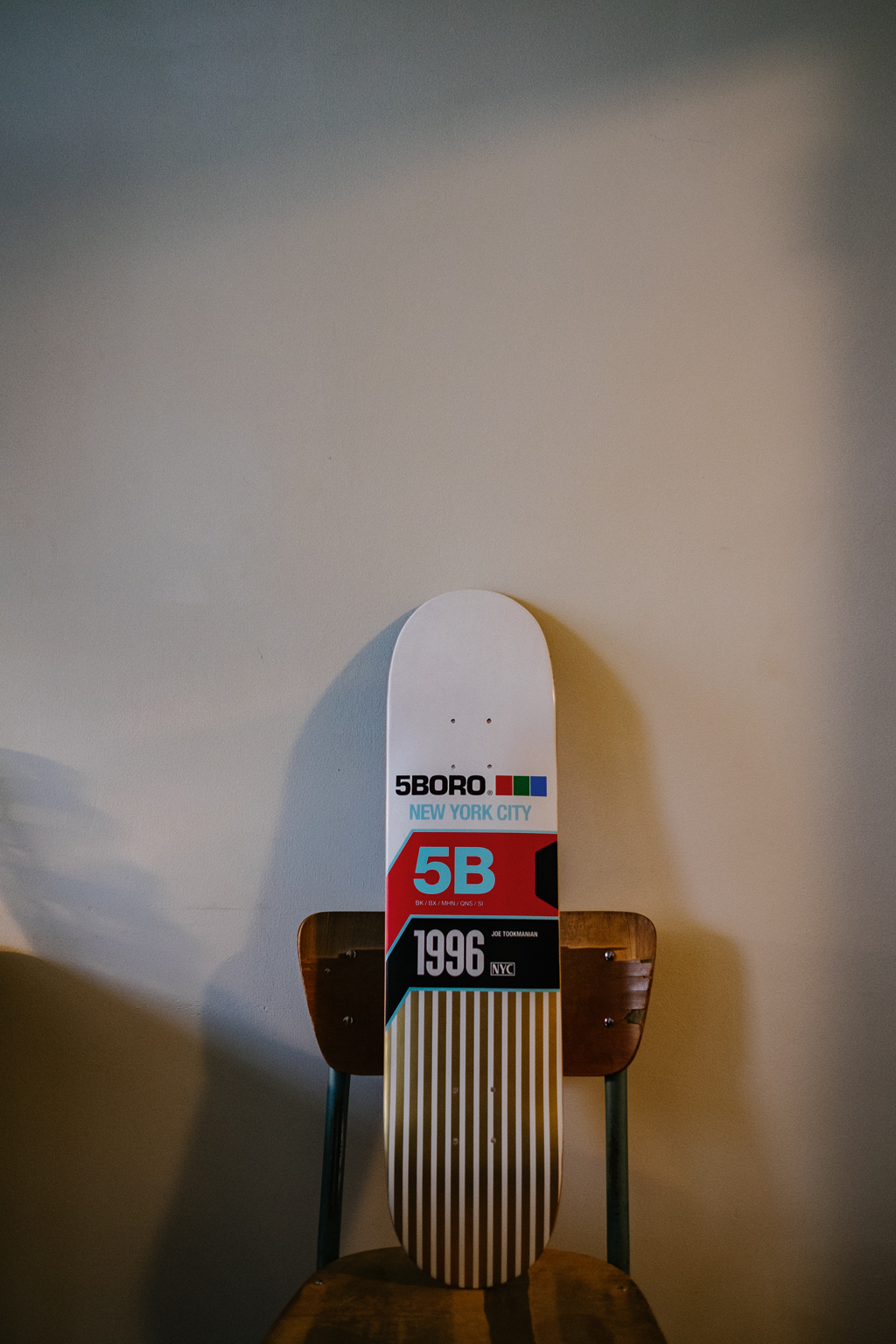 I feel like 5boro boards are often bought with the purpose of hanging them on the wall. People seem interested in the art just as much as the boards themselves.
Yes, I feel like we have become the artist's skateboard company, at least here in NYC. People often ask me when the next series is coming out, but we are definitely a company that values quality over quantity. There is a sick series which we did called the Modern Art series, we put that out a couple of years ago and the graphics were inspired by Stuart Davis; a popular artist in the 1950s. It's my favorite series we ever did, but no one saw it.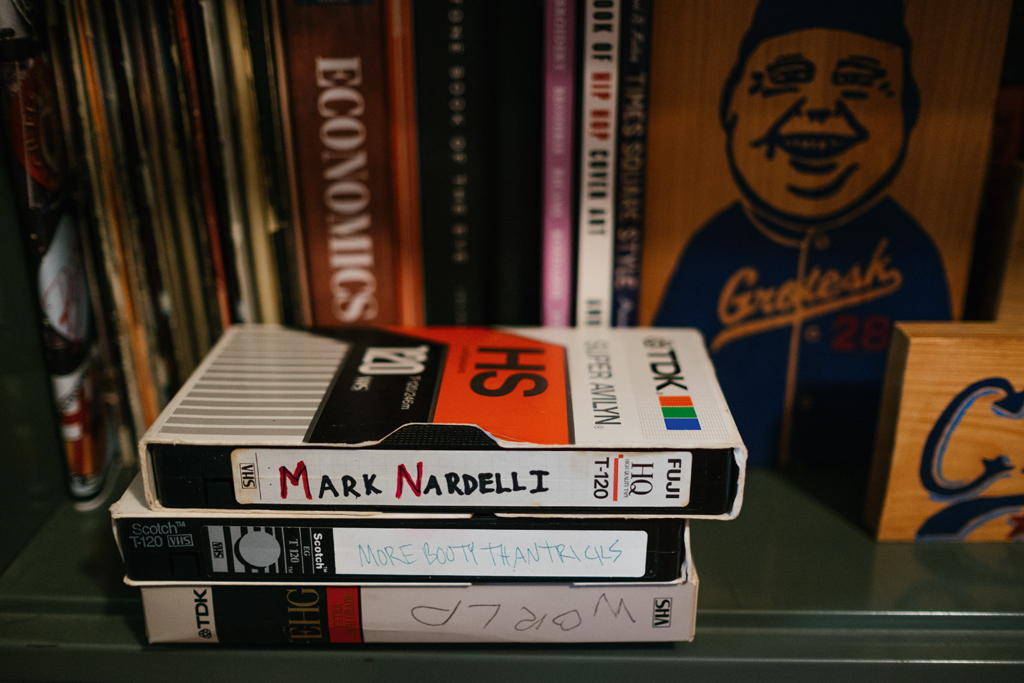 Why not?
This was before Instagram and all these social media tools that can help expand your reach as a brand. So now when we do a series like the VHS series, a lot more people see the boards than before the social media explosion. Going back to the VHS series, though, that idea came because I had old VHS tapes that I saved because my parents wanted to throw them out. I didn't want to lose my first sponsor-me tape, so I brought a couple of tapes home and I noticed they screen-printed the boxes with designs. So I Googled a bunch of graphics that were on the boxes and mocked them up for a series, then I just left them there for about a year. After a while it became time to do a board series again and I came across them and started showing some people, and they where immediately stoked. Then I had to put them out quickly before someone else did it.
I have these phases where I'm super into Google Image searches and I end up making a lot of stuff, but after some time I just end up forgetting about the stuff I made, I have folders with folders in them and in those folders are folders and somewhere in this mess there are some graphics. From time to time I'll post a photo of those folders on Instagram.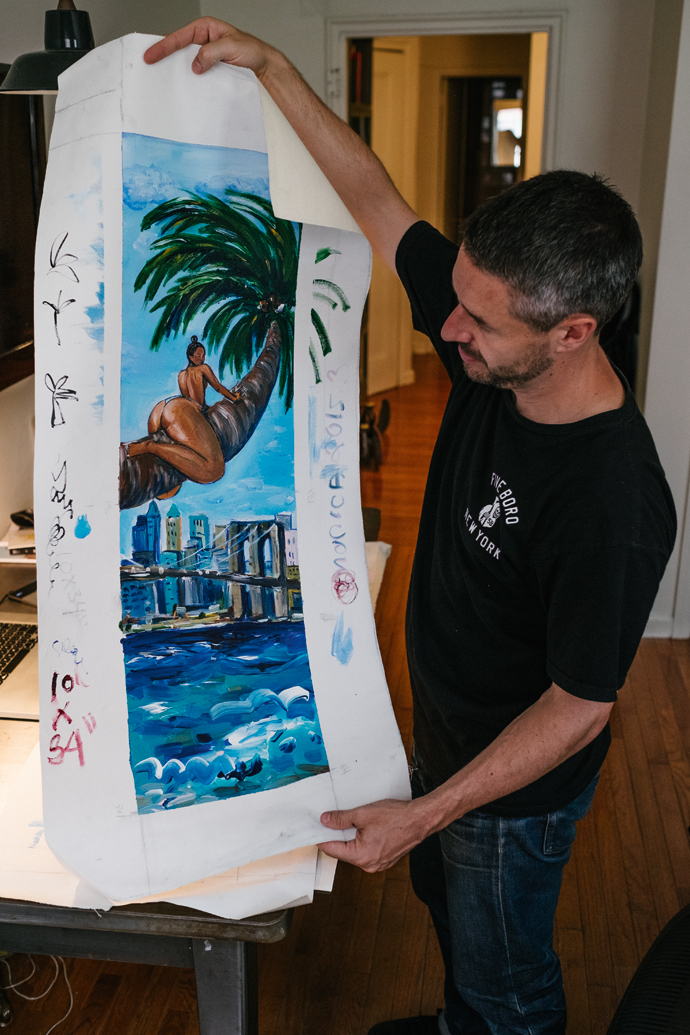 Is it important for you to remain independent?
We are doing okay but because of our independence we are still hustling. About five years ago, me and Steve had a pretty big debt and a friend of mine put in some money so we could keep the company going. But now the company is self-sufficient, there are two people working full time, it's pretty small. I feel like nowadays a lot of smaller companies partner up with bigger firms like adidas or Nike just to make things a bit easier. We are open to do it but in the end we are focused more on the quality over quantity formula. Plus, we are getting by. And it's still a great outlet for my creativity so I feel like we will be around for a while.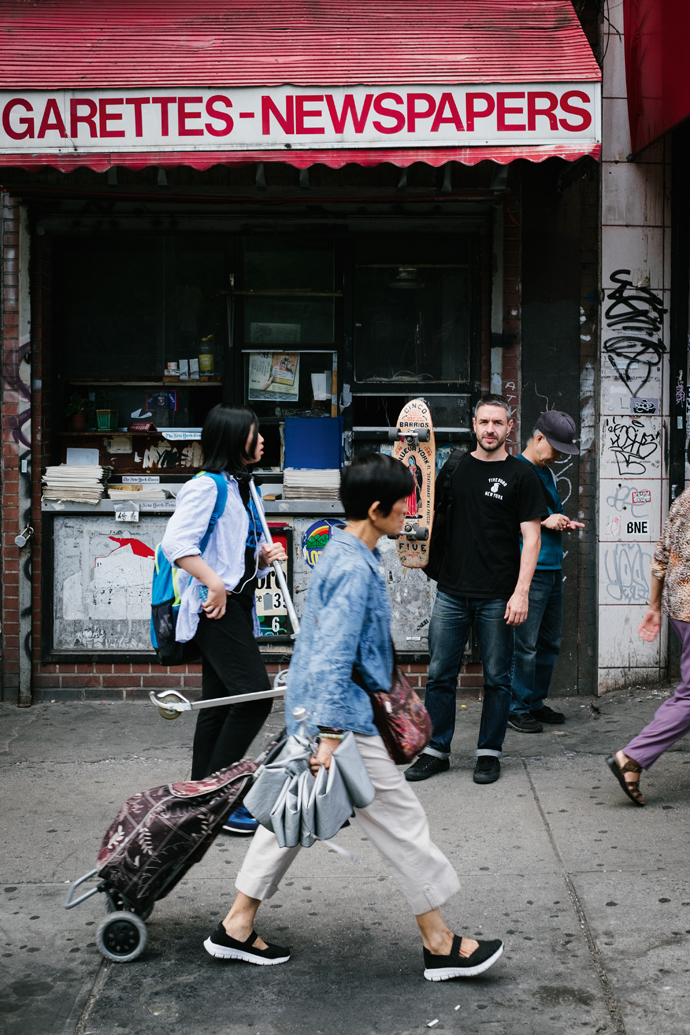 Thanks for the interview, Nardelli.
Thank you!
Interview & photos: Benni Markstein