For a lot of you, FUTUR might be an unknown brand, but who can blame them? The brand does not have a Snapchat, Instagram or a Facebook account and their website hasn't been updated in a while. At first glance, it's kind of special in this day and age that you can see products in your stream before you see it on the street or in the shops, but that is just what Dutch-born Felix Schaper and Parisian Ben Frédonie don't want! They want you to discover their brand via a magazine, a friend or a shop, "This is the first time we are doing an article in a magazine." Felix tells me. Rather than making waves, the focus lies in creating a high-quality product that can survive without the hype and can compete with other high-end brands. Like trends, hype can die down quickly. Instead, the brand moves at its own pace and in its own way. It is always more exciting to "find" something than to have it shoved in your face. That search makes the people that know FUTUR come back for more every time they have a new drop.
By Roland Hoogwater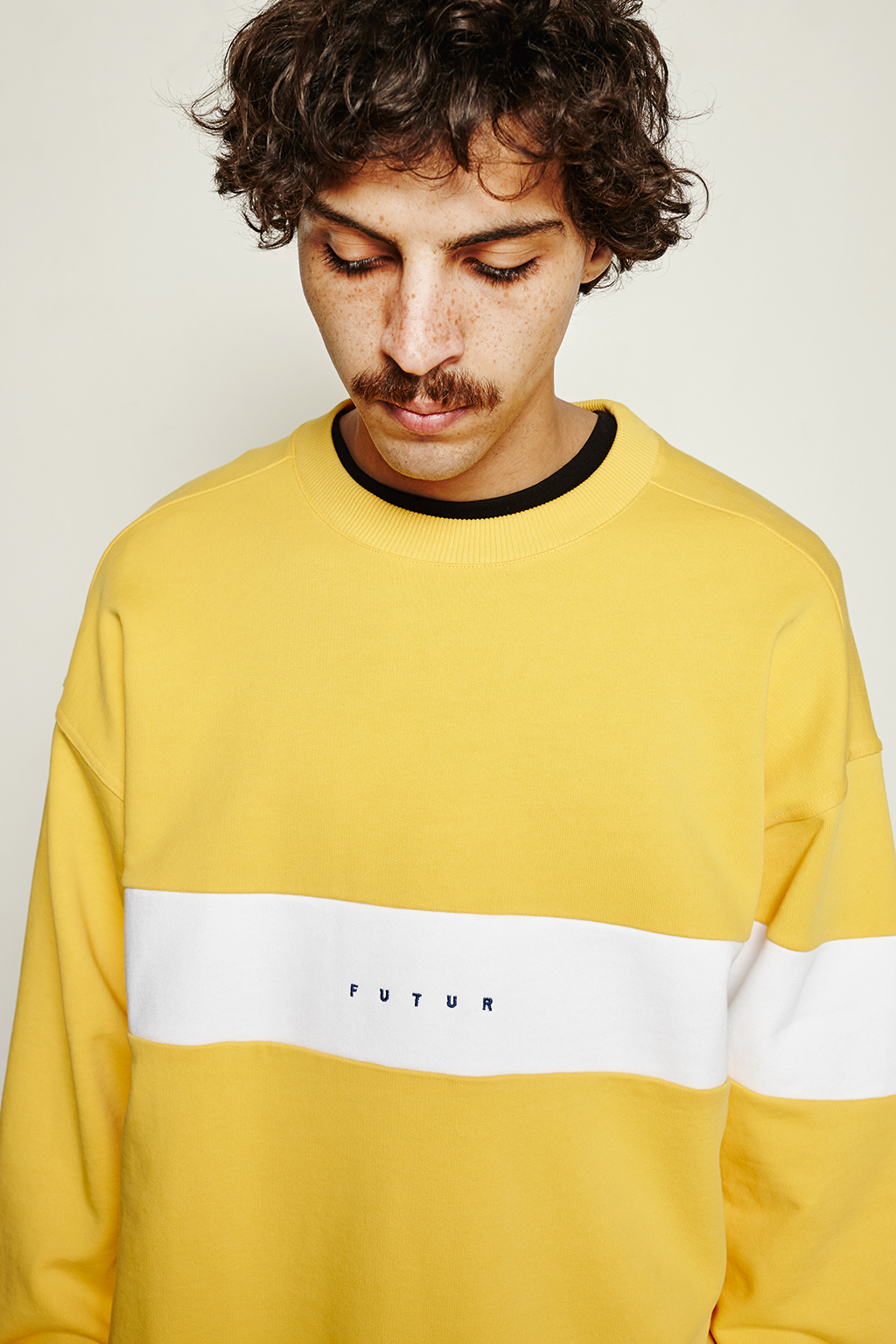 How did FUTUR as a brand come about and what was the initial idea behind starting the brand?

Ben and I do the brand. The idea was to start a premium apparel line and do fun projects. A lot of 'fashion apparel brands' use skateboarding for image purposes but in fact, they don't give anything back to the community. Ideally, we wanted to switch things around with FUTUR. We want to sell good quality premium products that can compete with other high-end brands and still be able to take our crew on skate trips.
As far as I can tell from your new lookbook, you produce most of the products in Europe and a small portion in the US. How important is manufacturing in first world regions for you as a brand?
We produce all of our textiles in Europe. The caps are done in the US. This is purely a quality related decision. The factory where the clothes are made is very important to a brand and we've been very lucky to find the right one. We are not against producing outside of Europe but it is easier and faster to work close to home.
Who decides the direction the brand goes in both visually and conceptually?
It is just me and Ben. We make all the decisions regarding the quality of products and the direction of the brand. We were both working for other brands before FUTUR and you always have to deal with a lot of bureaucracy when it comes to making decisions. Now we are on our own calling all the shots.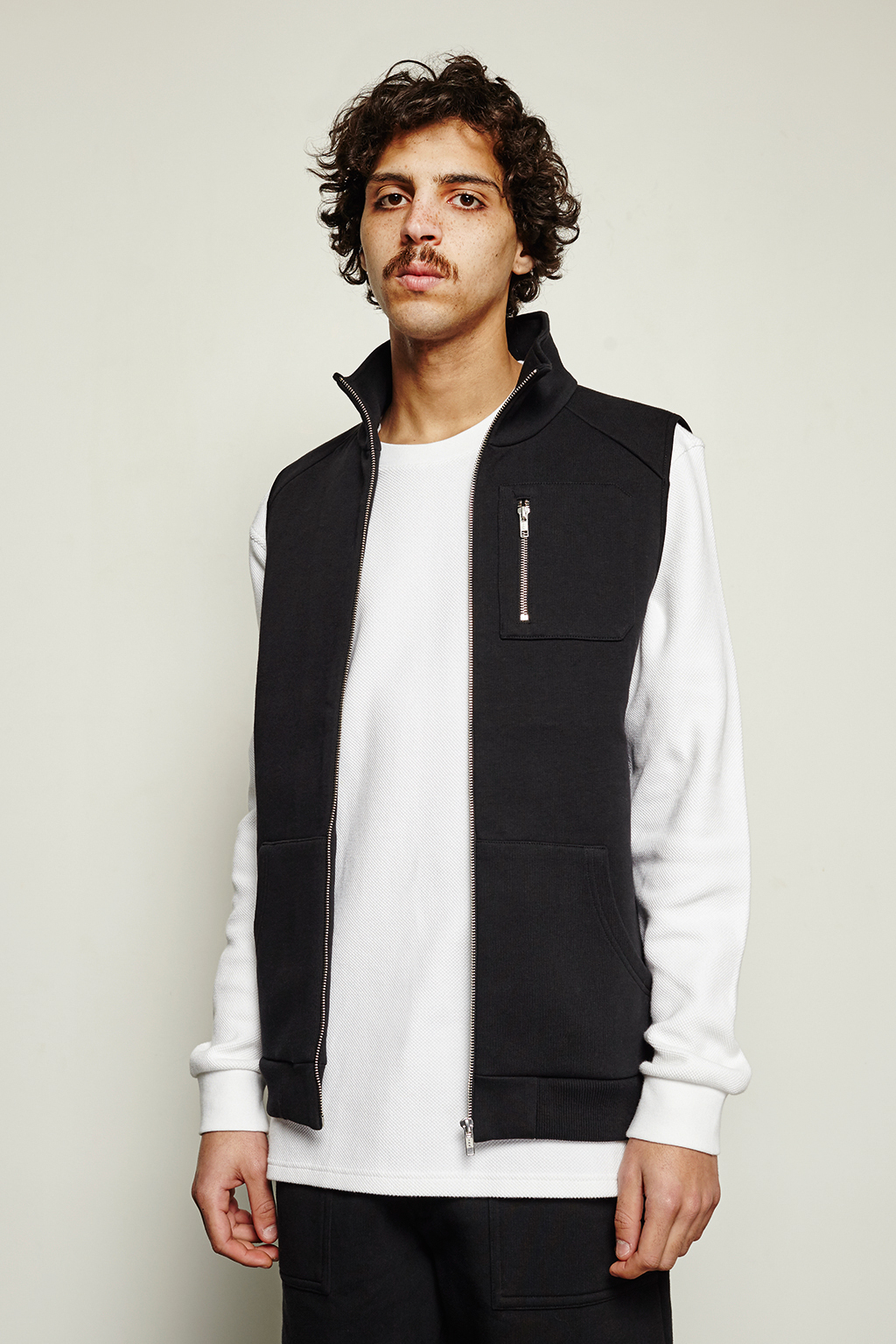 Do you make your own designs or do you work with other designers?
Again it's just us. Ben is more skilled than me at finding new fits and lining out the product. I'm more involved in overseeing the graphic design side of things: the colors of the collection, the layouts and so on. For now, we haven't had the means to hire another person but ideally we would like to find someone who can help us out with the production side of things.
There are recurring designs every season. What those graphics do mean to the brand?
We've got some graphic parts like the capital F and the No.1 woman graphic that reoccur in almost every collection. It's kind of like a logo I guess. Every collection we work on starts with the colors. We pick a limited amount of colors and build the collection from there. It's a good way to built a coherent collection that looks good on the rack. We do not do too many color options on a piece. Maybe two max depending on the styles.
How does the connection between fashion and skateboarding function? (It seems like a lot of people are inspired by the skateboard lifestyle and vice versa)
Like I said before, skateboarding is very visible nowadays. It used to be more tight-knit and now it's way more reachable for everybody through the Internet. It can function but sometimes the fashion industry comes up with some pretty boneheaded shit. But so do skaters (laughs).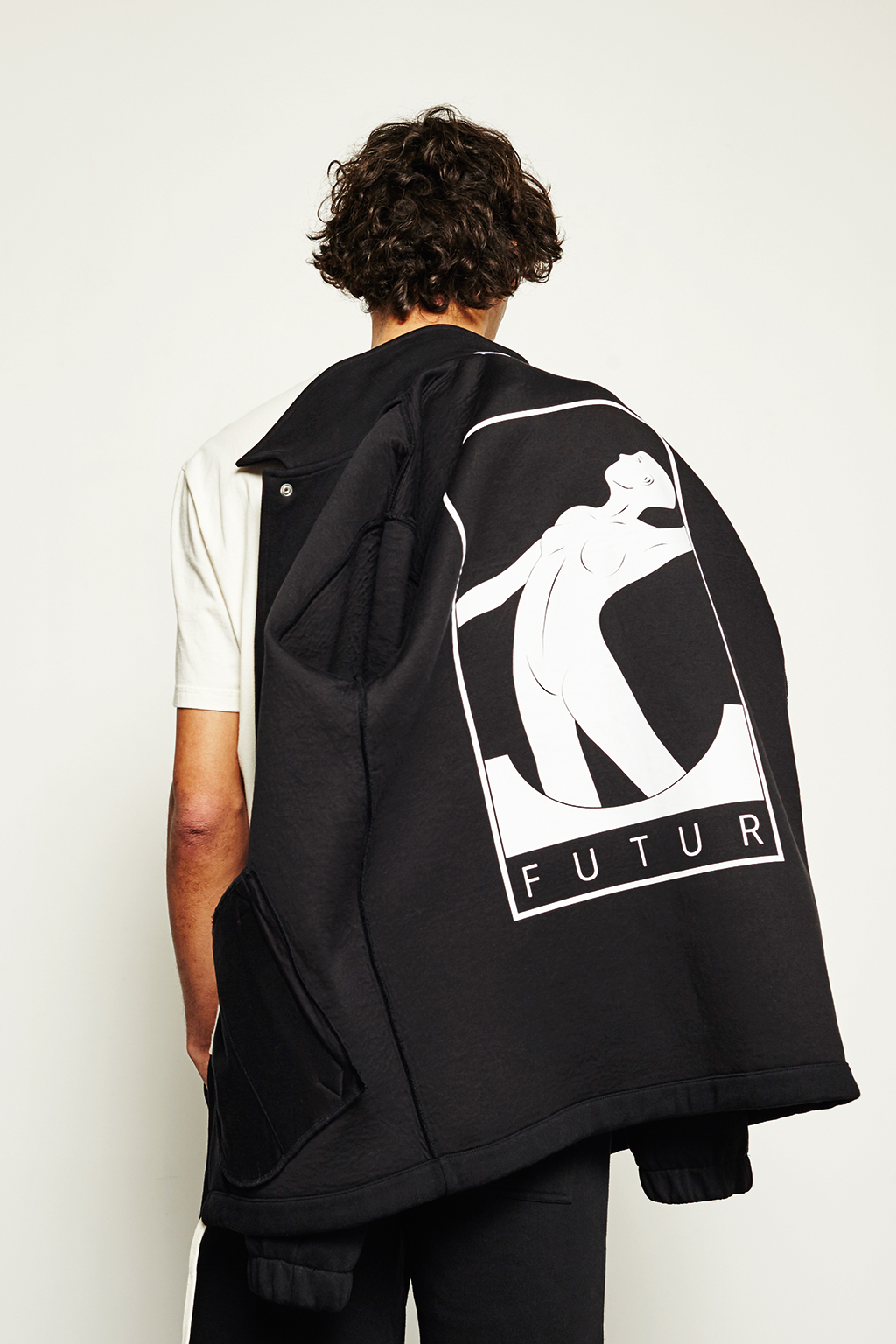 Why did you decide to create a FUTUR skate team and how important is it to the brand?
It's very important to us. Almost every penny we earn goes into our trips (laughs). Guys like Santiago (Sasson) and Juan (Saavedra) have basically been there since day one. Juan was having beers with us when we came up with the name months before we started the brand in 2014. So, the connection is quite tight. We've done most of the lookbooks with them and ask for their opinion regarding the products. We try to involve them as much as possible.
How do the Timeline edits connect to the rest of the brand? Because it feels like way more than just a skate edit in which the team skates in the clothes.
When it comes to the Timeline videos we usually work with Yoan (Taillandier) so obviously he has a lot of input in the way the videos look and feel. We try to go on trips as often as possible. We really like the format of +/- 5 minute videos. It is not like a full video. We see it more as the result of a tour and the footage from that tour is what we try to edit in a nice way. If the timing is right, we give the crew some new samples to skate in and ideally we try to drop the clips around the time the new collection ships out. But if it doesn't fit or we feel there isn't enough footy we don't force it. Apart from the team, we also like having guests and friends in our clips.
Coming back to the direction of the brand, what are some of the future goals for the company and in what way do you feel the company has evolved from the first season up until this one (season 3)?
Season 0 consisted of like 10 pieces. Six drops later, we are at Season 03 consisting of close to 60 pieces. At the same time, the number of shops that carry FUTUR has grown each season. For the future, we'd ideally like to have a real office to start with 🙂 possibly in combination with a photo studio that we and our friends can use and continue to go on cool trips and develop some more technical products. Maybe we might even open an Instagram account (laughs).