It's almost that time of year again, time for Go Skateboarding Day – Day In Day Out! This year we have changed things up a bit, we have taken a new turn, a turn for the best! You can start by registering so you have access to a great but limited GSD 2016 Goodie bag that will give you access to some free drinks and the BBQ. The GSD Goodie bag can be picked up after registration at one of these four locations, so try to register as soon as possible so you don't miss out:
Pick your GSD goodie bag up at one of these skate shops:

Civilist Store, Brunnenstraße 13, Berlin-Mitte, from 12am
Titus Berlin, Karl-Liebknecht-Str. 9, Berlin-Mitte, from 10am
Titus Zoopreme, Meinekestr. 2, Berlin-Charlottenburg from 10am
Nike Berlin Store, Tauentzienstr. 9, Berlin-Charlottenburg, from 10am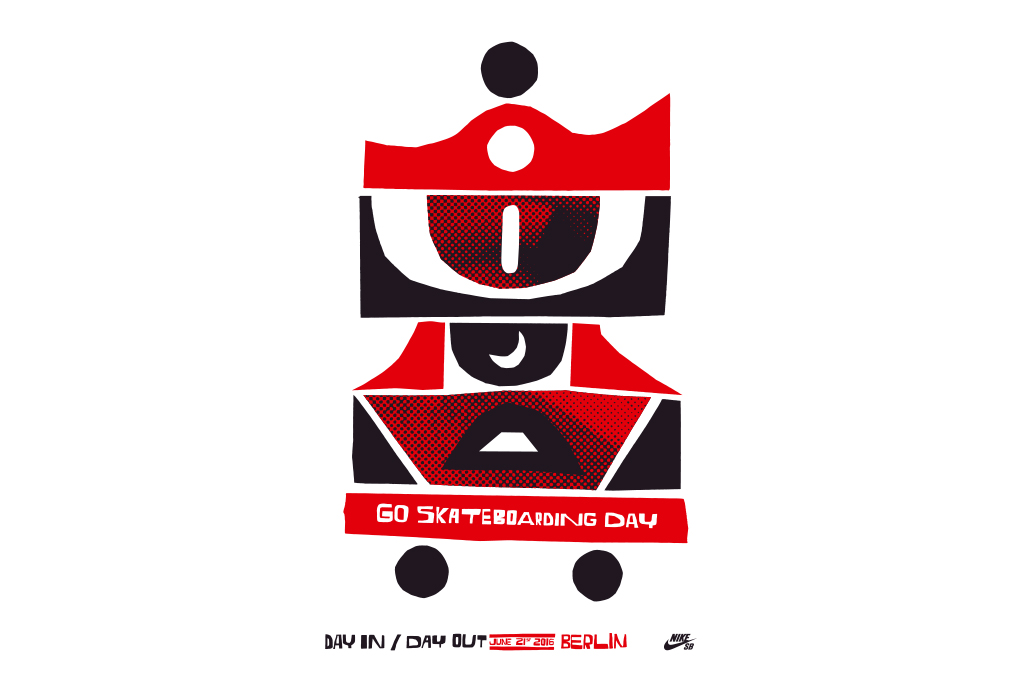 You have up until 3PM on the 21st of June to pick up your goodie bag because, at 4PM , we will start the day of at one of Berlin's most famous street spots the stair sets at the Polendenkmal. There we will be hosting an open best line session where the best lines will be rewarded with 1000 Euros in total! After the mood has been set we will then find our way to the Dog Shit Spot / D.S.S. to unveil a final draft of the design that came out of all of your voting efforts. Come down or roll down the hill with us and see what your vote will result in!
Then we will start the second open best trick session at the newly revamped ledges in which you again can compete in to win another 1000 Euros! So if you participated in the Project D.S.S. events, voted on one or more obstacles, are a Berlin city local or a just person that wants to participate in the day's events, come down to skate, hang out and celebrate with us at the 2016 Go Skateboarding Day!