BREAKING NEWS: Karsten Kleppan is pro on Skate Mental!
The stars were out tonight at the legendary Montalban Theater on Hollywood's famous Walk of Fame for the world premiere of NIKE SB Chronicles Vol. 3 – easily one of the most highly anticipated video releases of the entire year.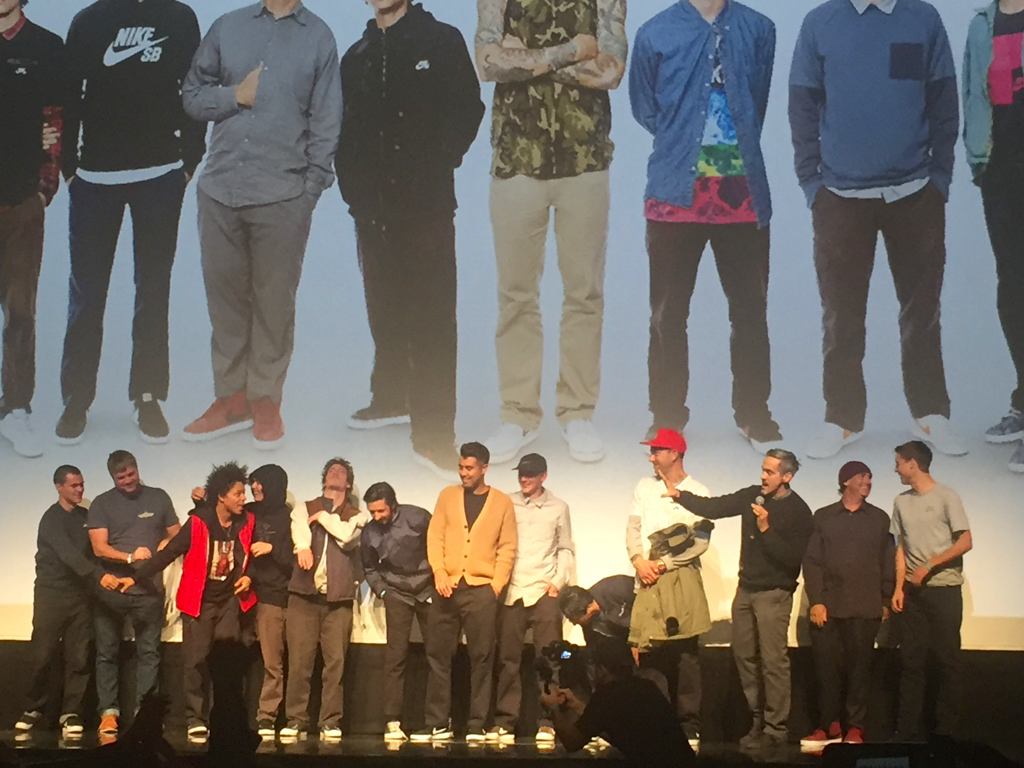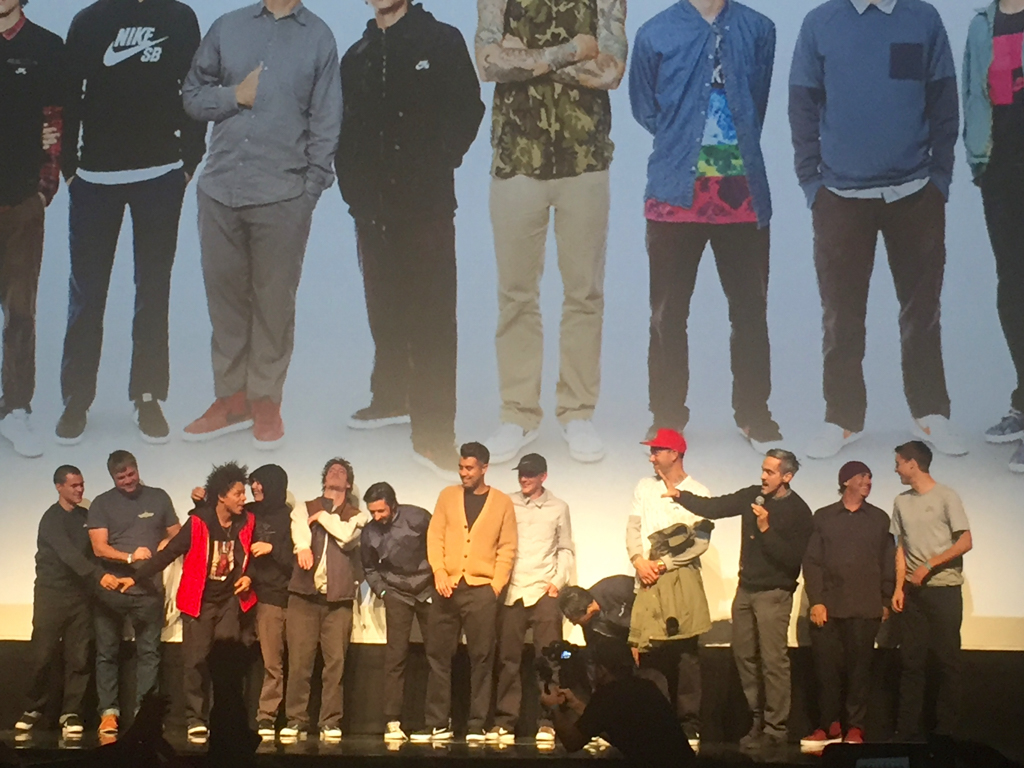 Mission accomplished – the cast of Chronicles 3
Accordingly, every top-tier pro skateboarder, media representative, and a few European skaters – hello, Kaspar van Lierop, Sewa Kroetkov, Paul Shier, and Steve Forstner to name a few – found their way to Los Angeles on December 3rd to witness this thing drop.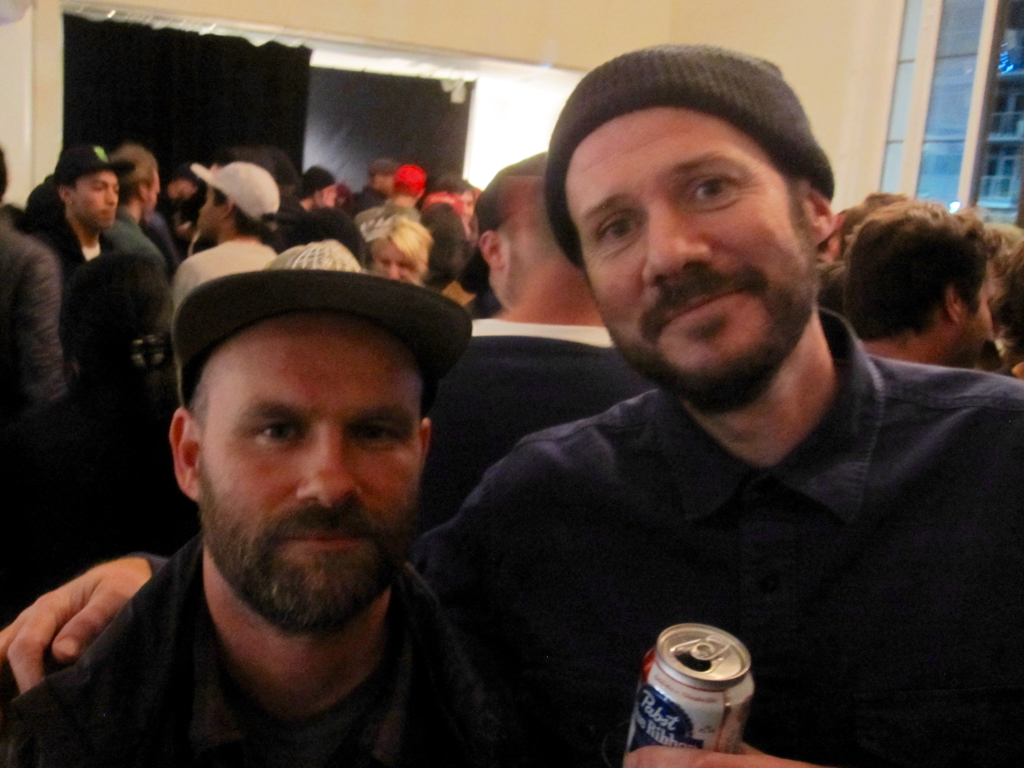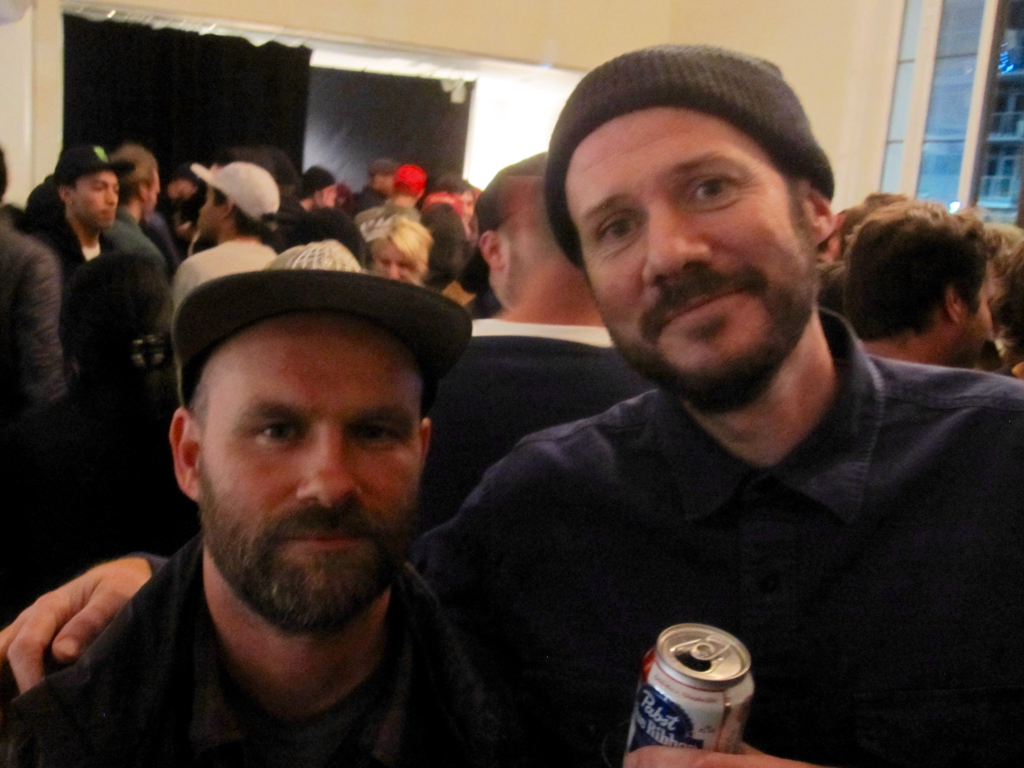 TWS Mackenzie Eisenhour and Paul Shier of ISLE fame
The third full-length Nike SB video had some major shoes to fill. With over two years in the works and parts from upcoming rookies, current Skater of the Year contenders, and seasoned skateboard icons, expectations were running sky high.
Filmer and director Jason Hernandez has now spent five years chronicling 38 different skateboarders on the Nike SB team for the series. The line-up for this installment continues the Chronicles formula of mixing diverse styles and approaches into an exciting montage: Eric Koston, Karsten Kleppan, Omar Salazar, Brian Anderson, Kevin Bradley, Trevor Colden, Blake Carpenter, Lance Mountain, and Cory Kennedy are joined by guest appearances from John Fitzgerald and Guy Mariano.
Director Jason Hernandez presented the video with a special dedication: "Everybody loves skateboarding, but the most important thing is that this video is dedicated to the memory of Lewis Marnell." The charismatic Australian street skating legend would have celebrated his 33rd birthday on the day of the premiere, and a tribute clip honored his memory – never to be forgotten.
Then the credits rolled and Chronicles 3 hit the big screen. Here's the spoiler-free rundown: Cory Kennedy, aka the Wonder Kid, is so gifted on a skateboard, he's seriously good even if he's not entirely serious – and his part contains some major NBDs on wallrides and ledges. Trevor Colden put his big man shoes on, leaving a major mark on spots across the globe with burly tech moves.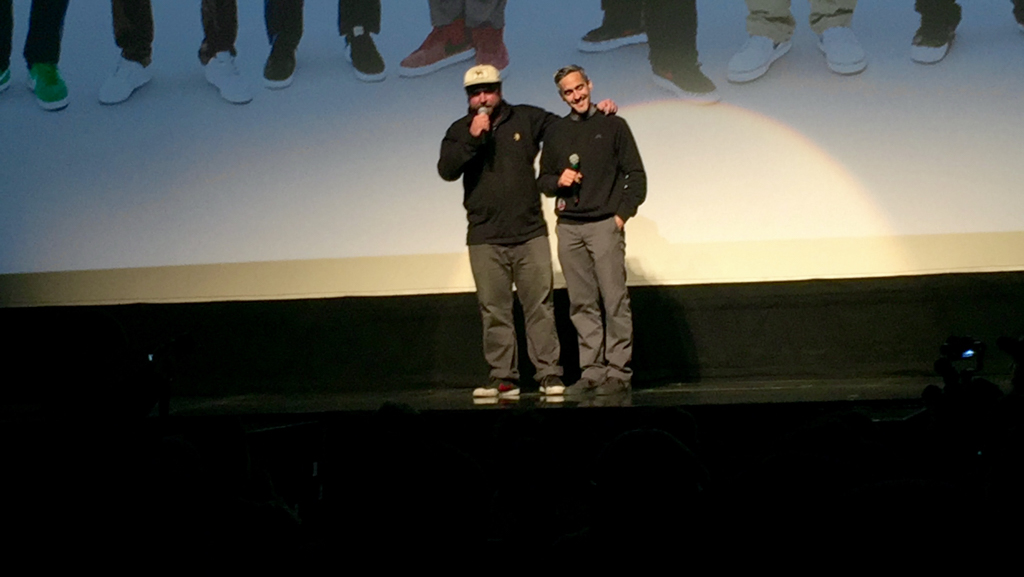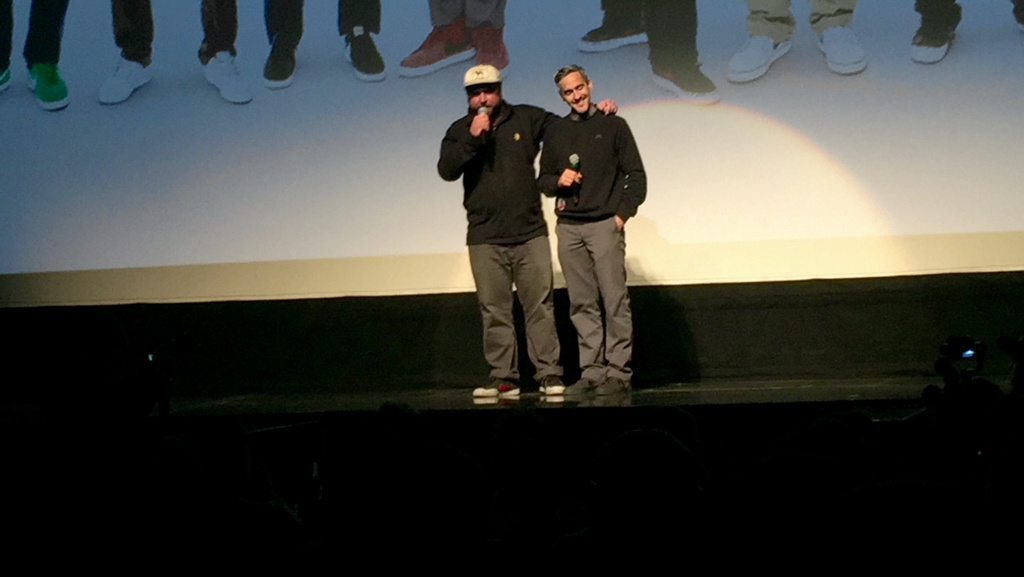 SB team manager Scuba Steve and filmer and director Jason Hernandez
Omar Salazar and Brian Anderson share a part to serve up street skating the way it's supposed to be enjoyed – fast and raw. Lance Mountain demonstrates that skateboarding is the fountain of youth, or what do you call it when somebody keeps progressing – NBD frontside invert over the channel! – as the years go by?
If you don't know, now you know: Blake Carpenter will dwarf any spot with insane pop and technical control. Speaking of pop, Kevin Bradley unleashes high-energy bounce and nimble-footed trickery, with a never-been-done ollie-over-the-rail move for the books as his ender. And if you like some classic Eric Koston, you're in luck: The street icon knows his way around a schoolyard and mixes precise board control with raw power the way only Koston does.
Closing this whole thing down is no other than Norway's Karsten Kleppan: The rookie is blessed with an eye for gnarly, creative lines – and the pop and commitment to make any spot appear in a new light.
After a worthy "last part" performance, Karsten was brought to the stage at the Montalban Theater by Skate Mental mastermind Brad Staba to receive… his brand-new pro model!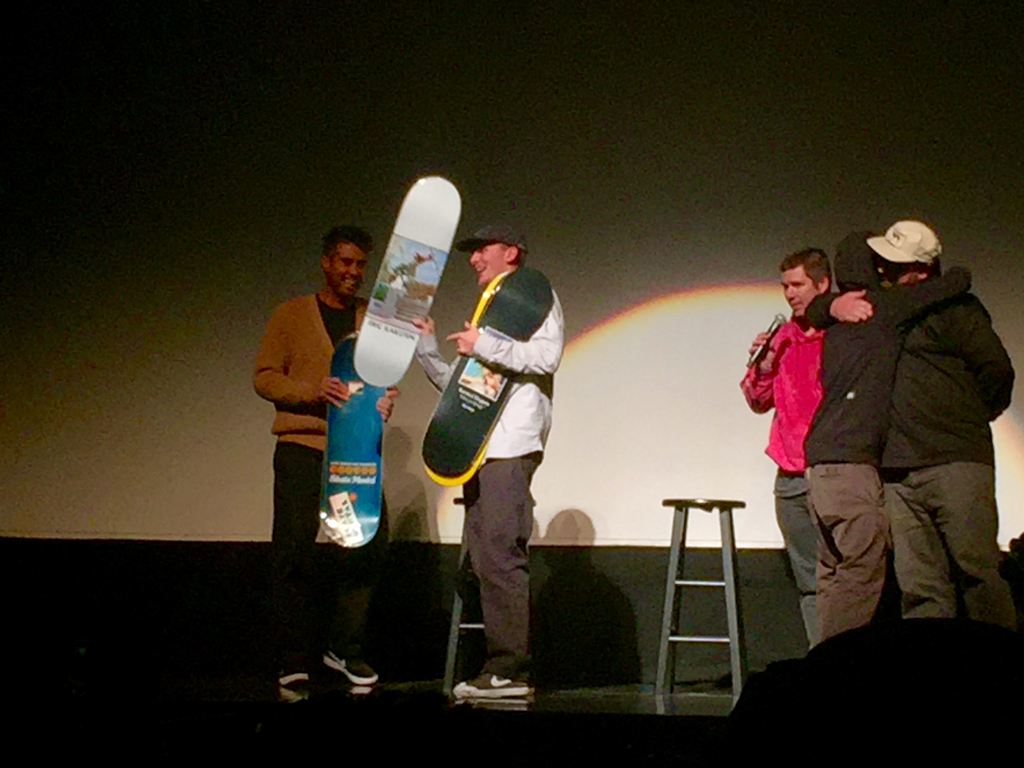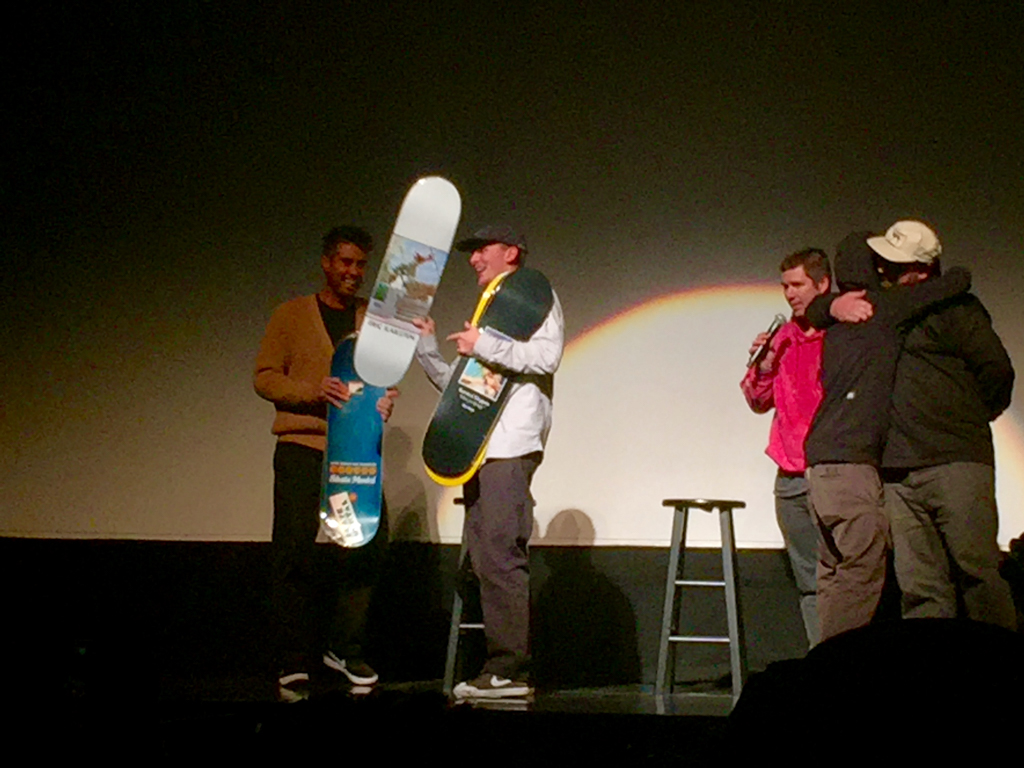 Karsten Kepplan is pro on Skate Mental – Koston and Staba are proud
That's right, Karsten Kleppan is pro, and his first pro model is classic Skate Mental with an "Eric Karsten" graphic – as a spoof on Eric Koston, who's featured on the board, and also handed Karsten the deck.
Judging by the crowd's response at the Montalban – the open bar courtesy of Portland's finest shoe makers may have added considerable fuel to the fire – Chronicles Vol. 3 is going to make a big splash in what has already been an amazing year for skate videos.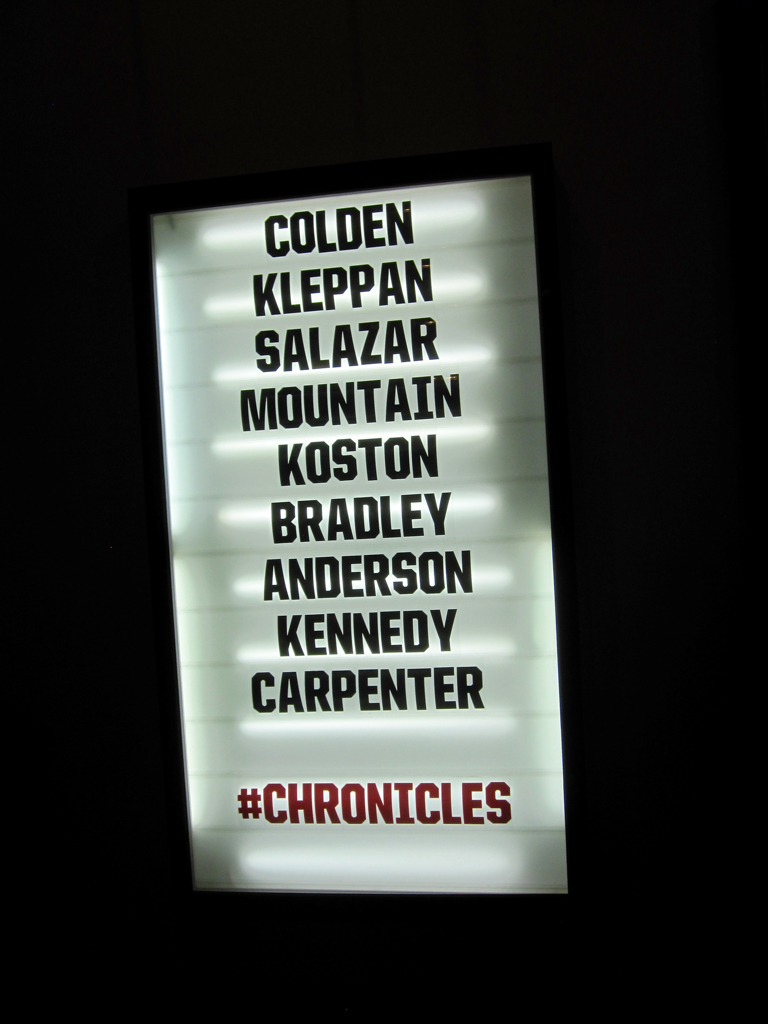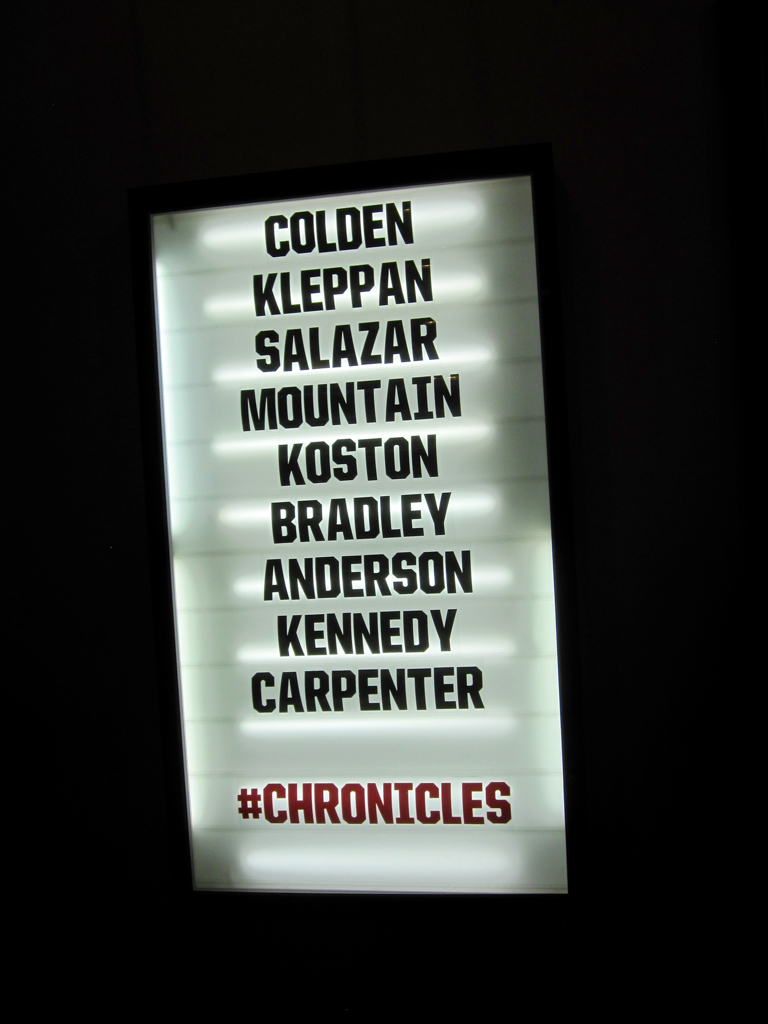 The line-up 
You too can feel the live excitement – and swing from the chandeliers with some of skateboarding's finest – at upcoming premieres in London, Frankfurt, and all over Europe.
By Dirk Vogel 
Quick reminder: Don't miss the official German premiere of Nike SB Chronicles Volume 3 in Berlin at the Nike SB Shelter tonight!