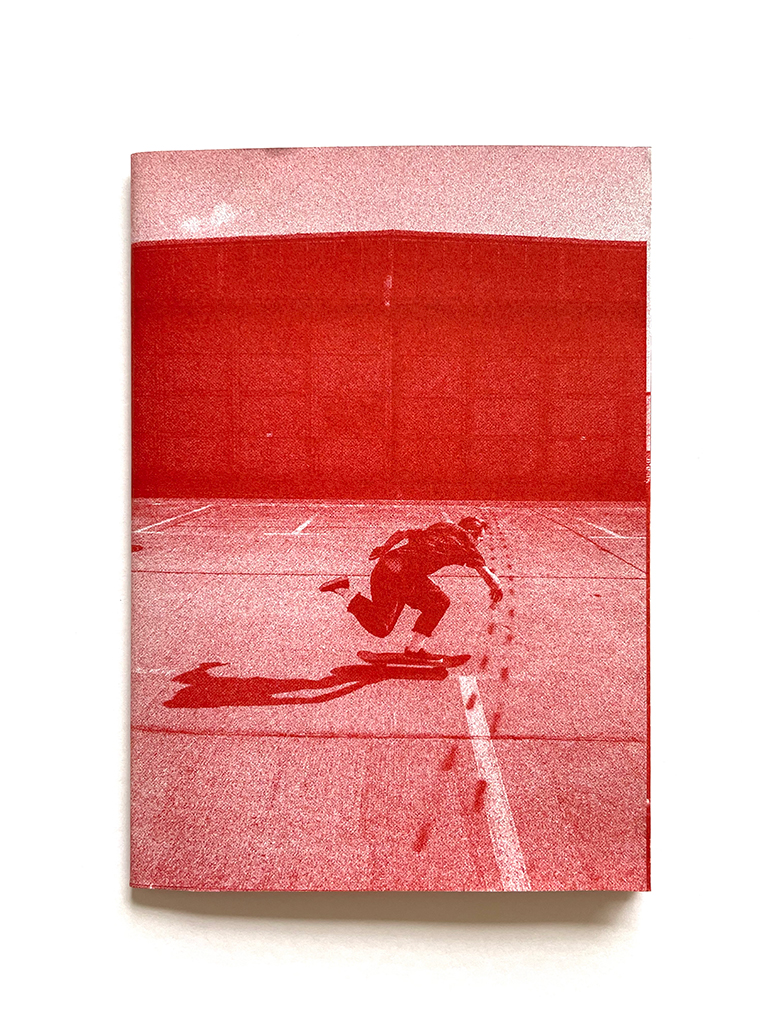 Today we venture into what some would call an "Unknown Known" we "know" the person we are about to introduce. In all actuallity we have known him for a long time, he is in fact a mainstay in our industry. We are talking about Friedjof Feye, a photographer you might know. But even if you don't, his work has been published in almost all skate magazines that are currently active and some that are but currently innactive. We also "know" that Friedjof and André Gerlich collaborated on making a small publication connected to the content you see below. One last "know" is that we are launching this as an continuous column of which Friedjof is the main protagonist (even if he, himself, is never himself seen). But what we don't know is who will be the next subject(s), where this next column will take place and lastly what form other than this column it will take. To be fair, that is also a big part of the fun in following these things. Enjoy!

Intro by Roland Hoogwater.

Additional text by Julien Bachelier.

All photos & Booklet by Friedjof Feye.

The first time I met André was in Berlin at Hirschi's place years ago (maybe 7)… During one night, he was totally weed green and I was totally red drunk and we had a good talk regarding Life expectations, Skateboarding and so on…

By my blurry memories (from this night) I remember the feeling that André was a true guy and going to his own legit path. The respect has been built and I kept to my mind he has the ANTIZ profile.

Since then I started to keep an eye on André's evolment in our close skateboarding world. Originality, creativity, spot selection, style, a huge bag of tricks, and integrity. This is the recipe ! After receiving the approval of the entire ANTIZ family, it was time to travel together. In two trips André found his marks and became a masterpiece in the team. It is an example of gentleness, balance of life and perseverance. André deserves more than he has, he's an underdog, underated and it's like fine wine the older he gets the better it is.

This is only the beginning.

Julien Bachelier.

André is a 105 x 148mm risography zine made from just a single sheet of paper. Cut and folded by hand. Limited to 50 pieces.