How does it feel to be so well connected that you can go to any location in the world and be at home? That might be a bit hyperbolical, but I feel like whenever I go somewhere, Sara is just right around the corner, and always surrounded by her friends and family. I would say that there is no one in our whole community, which is skateboarding, with a "family" as big and even a surname (Parson-Texas) as widespread as Sara. Sara has a big heart and is always sporting a smile on her face; once you've met her, it is impossible to forget her charisma. I talked to a few people from the industry to see if anyone has ever profiled her in an interview or article, and it seems like that we have all been slacking off, guys. I mean all of you. We went over to hang out where Sara lives, and she told us that she hadn't left the house for three days. This is not an interview but a documentary about a afternoon at the Parson-Texas building. Here is the first feature with Sara. Enjoy.
As Henrik and I entered the apartment, Sara and her sister Moonia (not actually blood related) are using an old slideshow projector to look at photos of Sara's dad and uncle following a nomadic tribe through an Asian desert about 30 years ago. We sat down on the couch in the living room to join in on the wonderful story. Sara told me that her dad had an exhibition in Paris with the photos, and that they had "mad sponsors" for their trip. Some of their images actually looked like scenery shots out of a Wes Anderson movie– I was quite impressed and immediately understood where Sara's zest for action comes from. While my eyes were scanning through the living room, they stopped at a bottle with an inlaid snake inside. I didn't even really question why, but I was caught, and I walked toward the corner where the snake was sitting in the bottle. "Oh yeah – the snake! That thing came out of nowhere. We actually just bought it because it was on sale. Unfortunately it died a few weeks later, because of a cold." In that moment, I realized that I had yet to turn on the voice recorder to document our afternoon.
We were listening to a playlist of French and German female new wave, post punk just as I started to record our conversation:
by Daniel Pannemann
Photos: Biemer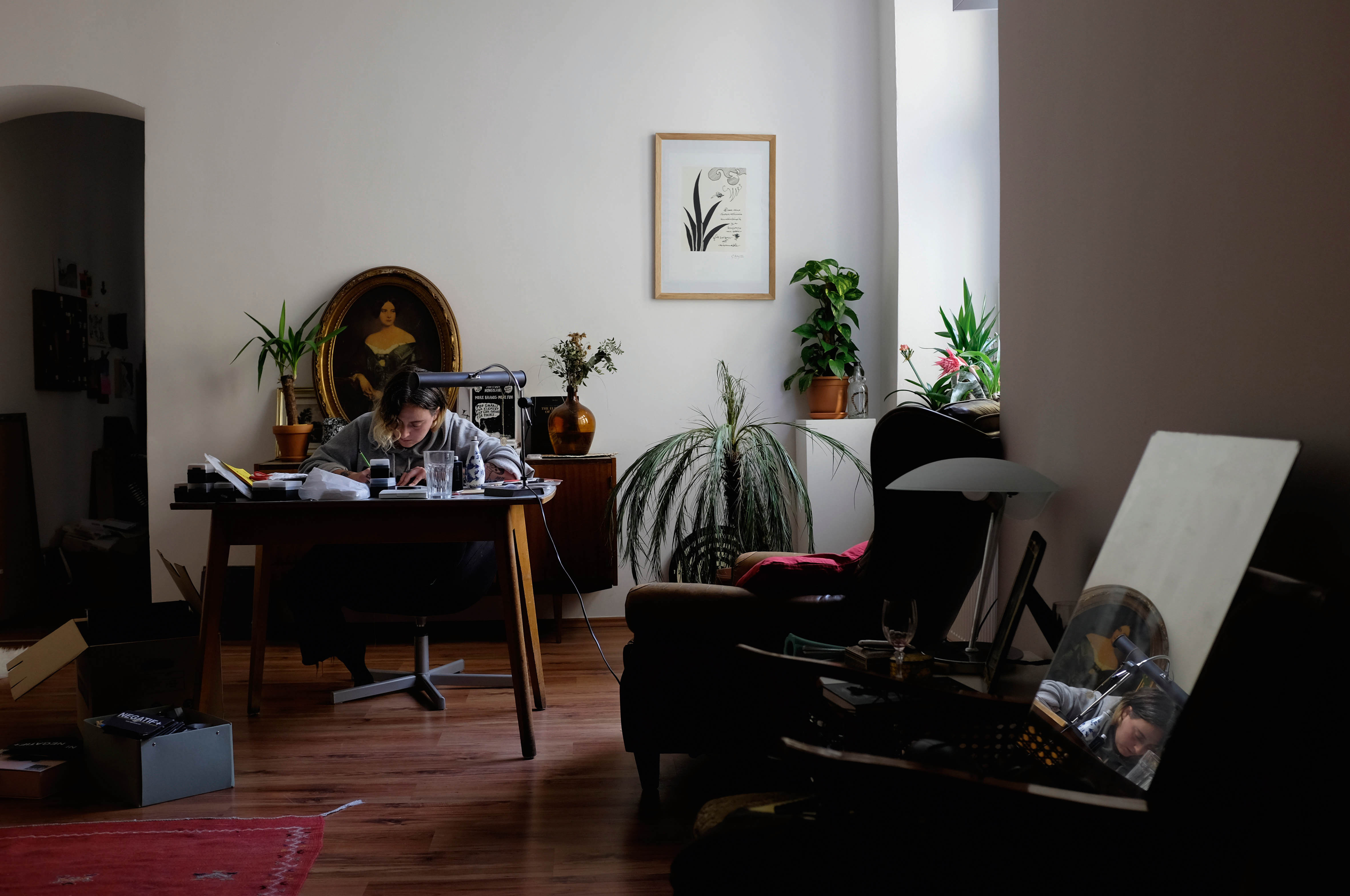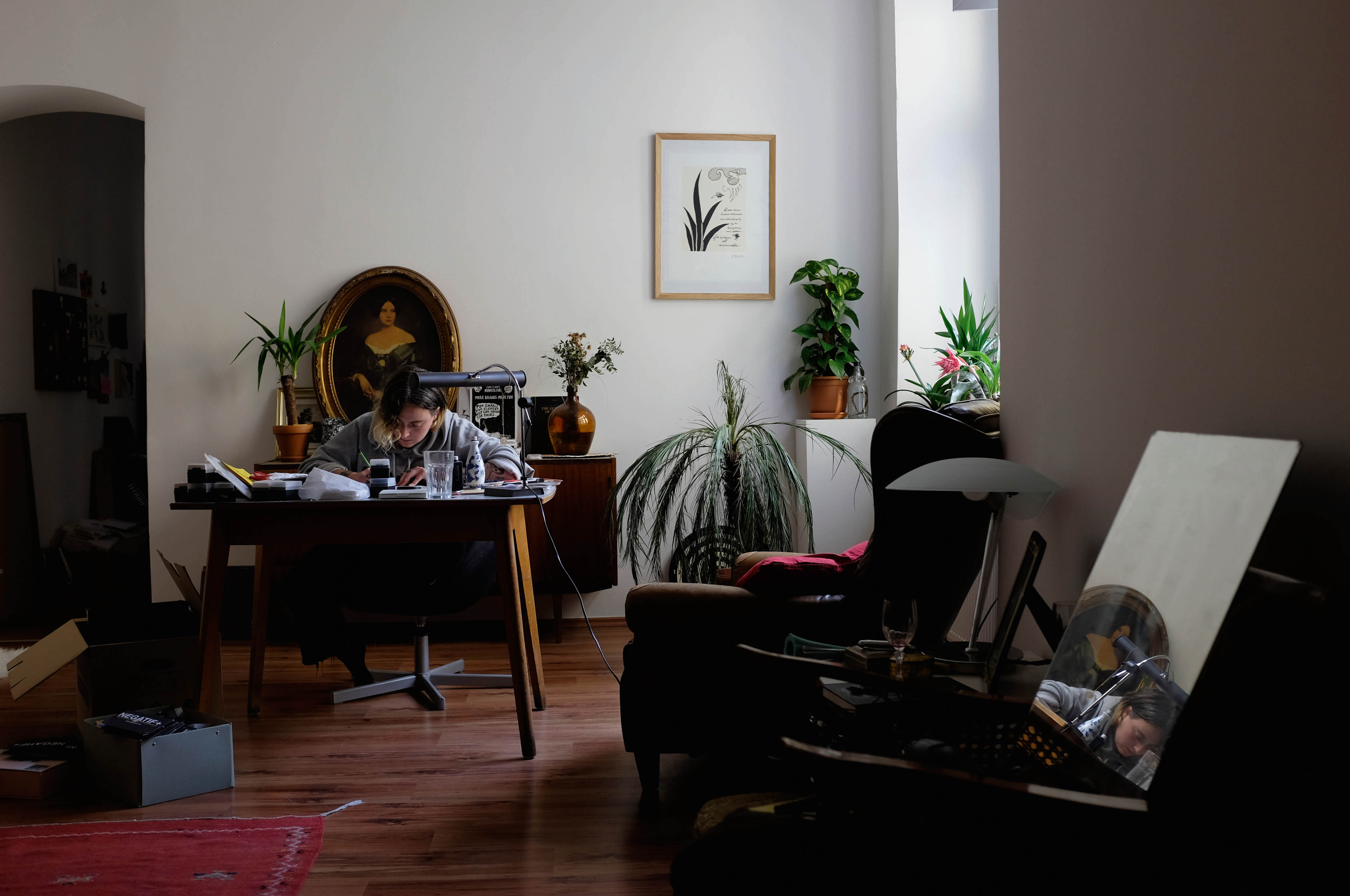 (Sara is talking about the preparation for the next Shitfootmongoland) "… and I think if we would print the whole conversation, that we have had with Irvine for year and a half it would be worth a book… we really have fun doing it. It's a good thing for everyone! We all go crazy for like a good two weeks. Working our asses off. But it is totally worth it."
When do you start working on it?
Yeah, I mean… we already started, kind of. There is always shit to do. There is going to be a mini ramp this year and they've already started making plans et cetera. There is more space this year, and they have a new garden as well, so we are trying to get more people to show stuff, more exhibitions and shows. It's going to be cool! They are also building a new wall inside the gallery, so there is more space to hang things. We are also trying to get Richard "French" Sayer involved in the whole project, he just had a show in Sydney I believe. He's so sick!
How is it working with Pascal? (Owner of Urban Spree)
I feel like it took a while until it finally clicked and we had to get used to everything as well, but now it's like easy, I'm just asking like "Oh, hey can we do this and that?" And he's just like "…of course, no worries." He's very hooked on street art. And usually those people can be a little weird. But Pascal is cool, haha!
That's exactly the Pascal I know. What do you mean with street art?
I don't know, I kind of hate the people that do street art. They can be so weird. But it's more like the scene. I have a lot of friends doing street art actually and they are cool and they don't give a shit. But there are some people who are really into it and they are the worst people. I had an American friend over from Oceanside, he was doing a show with Lucas Beaufort. And he was invited to this street art festival at Teufelsberg in Berlin and so we went together. We came there and literally 80% of the people were the biggest assholes! I was seriously so shocked. I can't even really explain myself. Maybe it's because they are between contemporary art and urban whatever-bullshit-weird-stuff, haha. But they all think that they are the shit. People are not really nice. But, yeah… fuck it! Urban Spree is going to be nice! I hope a lot of people will come!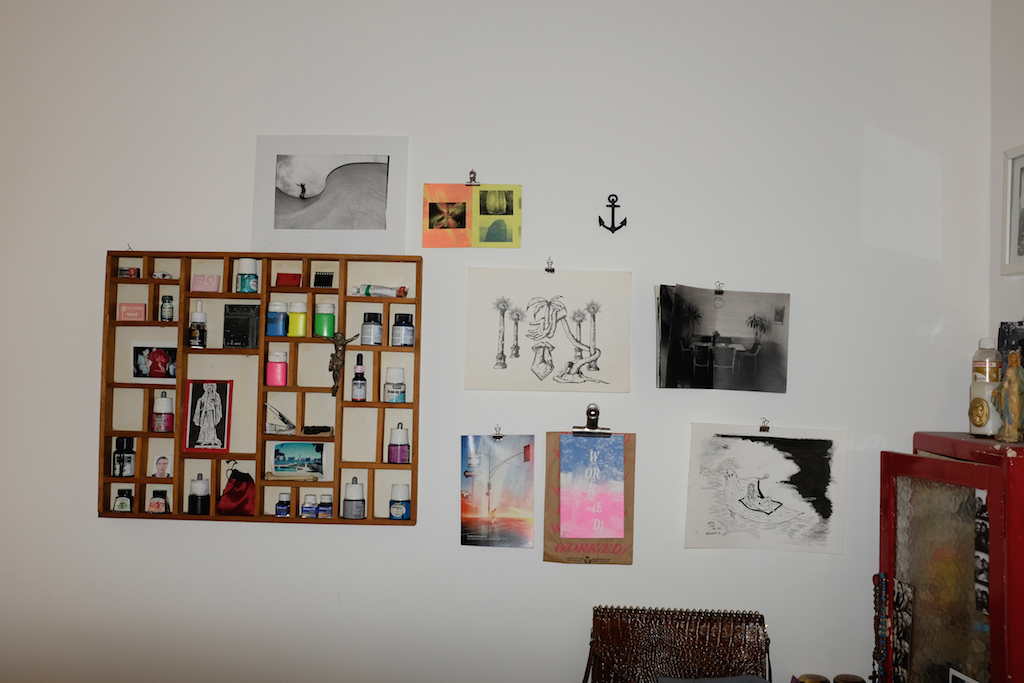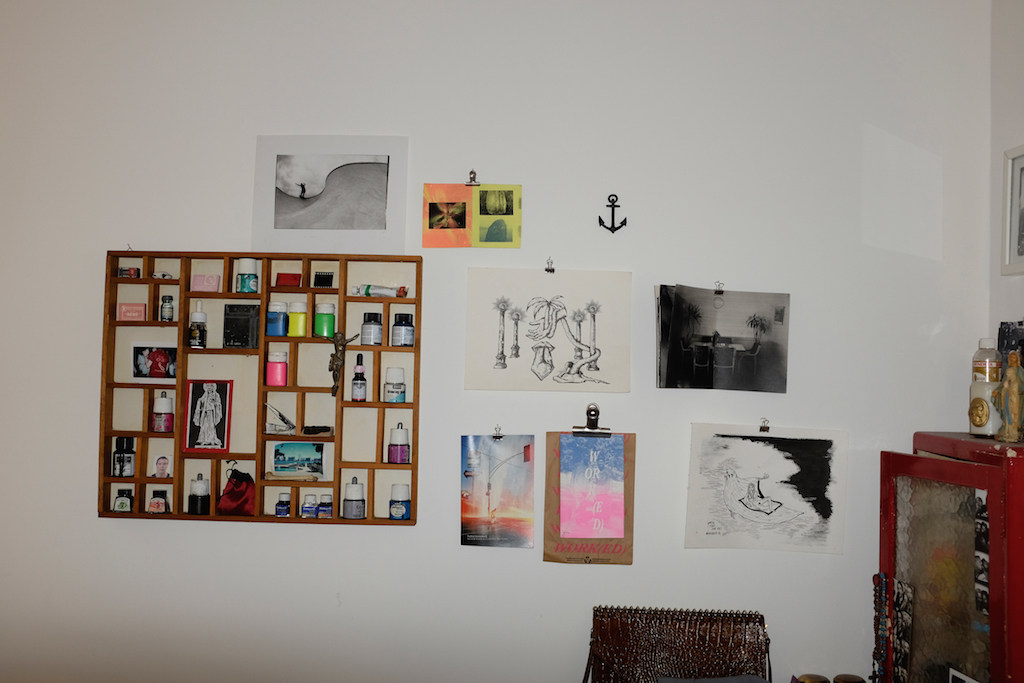 I think you guys proved your point now. People will give you more and more credit, because you survived and you are still going. And that usually takes a lot of time!

Yeah, there are lots of new brands coming as well. And people that tried to come last year are coming for sure this time. Because last year everything was very last-minute. They didn't really have that much time to decide. People had their doubts about how it's going to be and know they could make a picture of the whole scenery. It became such a big thing, though. It was a good shit show, haha.
How is the relationship with BRIGHT?
Yeah, I mean it's cool. Of course, because Julian Dykmans, our friend, is working with them. And at first we met up to decide whether or not to come together and work in conjunction. But it think we have a different approach and work ethic. We are totally different anyway, and that is cool. But that's the thing. It is not a competition at all! I heard people starting to call it "the anti BRIGHT" and shit. And that never ever came from us! But, if you wanna call it that, I mean you can do whatever you like. We call it Shitfootmongoland! Haha.
How the hell did you get that name actually?
Alex came up with that. He said something between the lines of "ah, that shitfootmongoland blabla…" Let's just leave it like that. And for a few months we just called it like that for fun. But then there was a point at which I started the whole artwork for the events and I was like "…ok, guys! How the fuck do should we call it now? What is the name?" And nobody came up with a name! Haha. We had no idea. And then at some point we just thought about actually calling it Shitfootmongoland – we had no idea, like what the fuck!? Haha. Skate-fair bullshit Berlin!? – No way. And this is how it came out – pretty stupid. And now people just call it Shitfoot, that's good. Haha!
As we were talking, we wandered around the room and found her work space, which is the definition of an organized mess. We took down some curtains to take a few photos.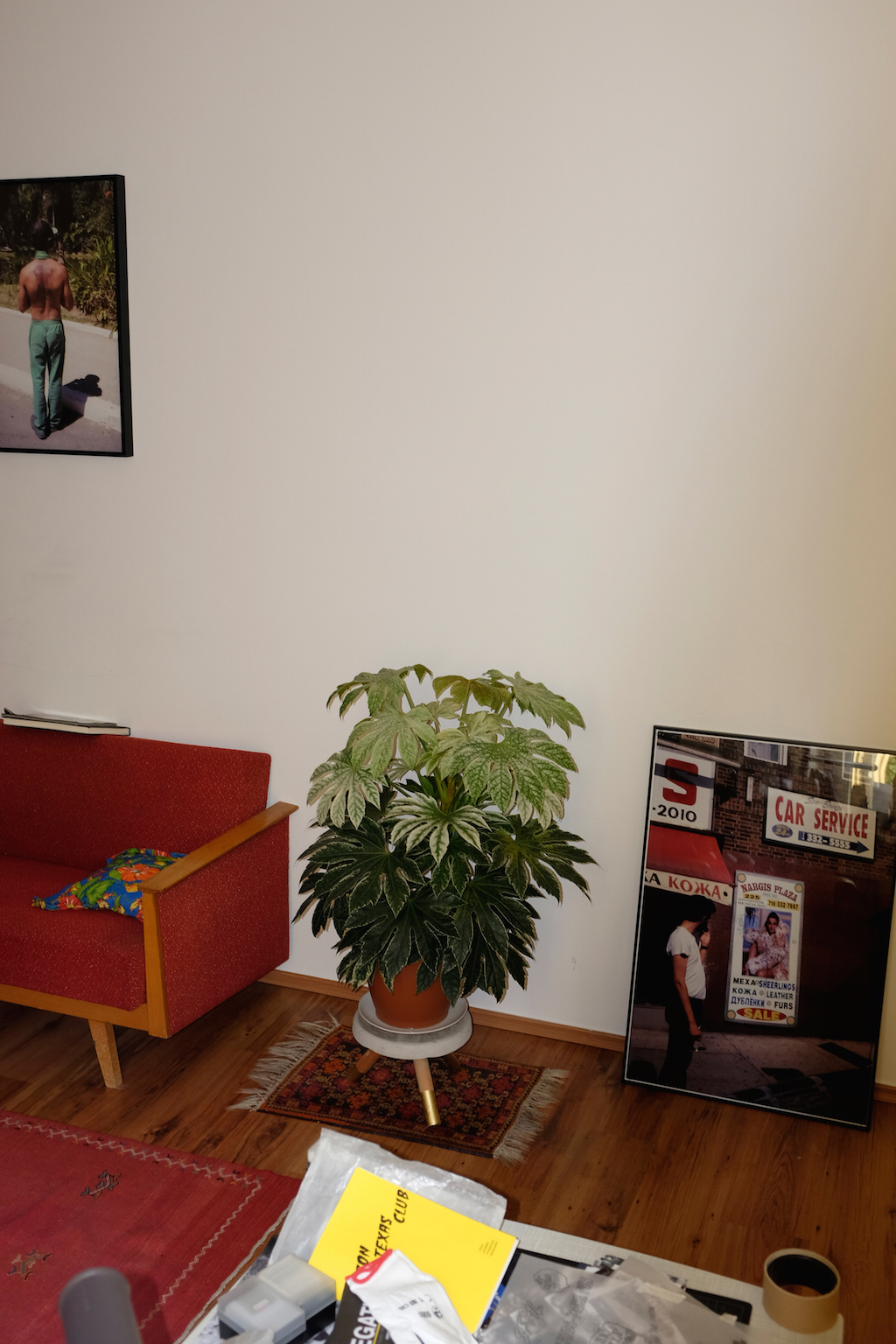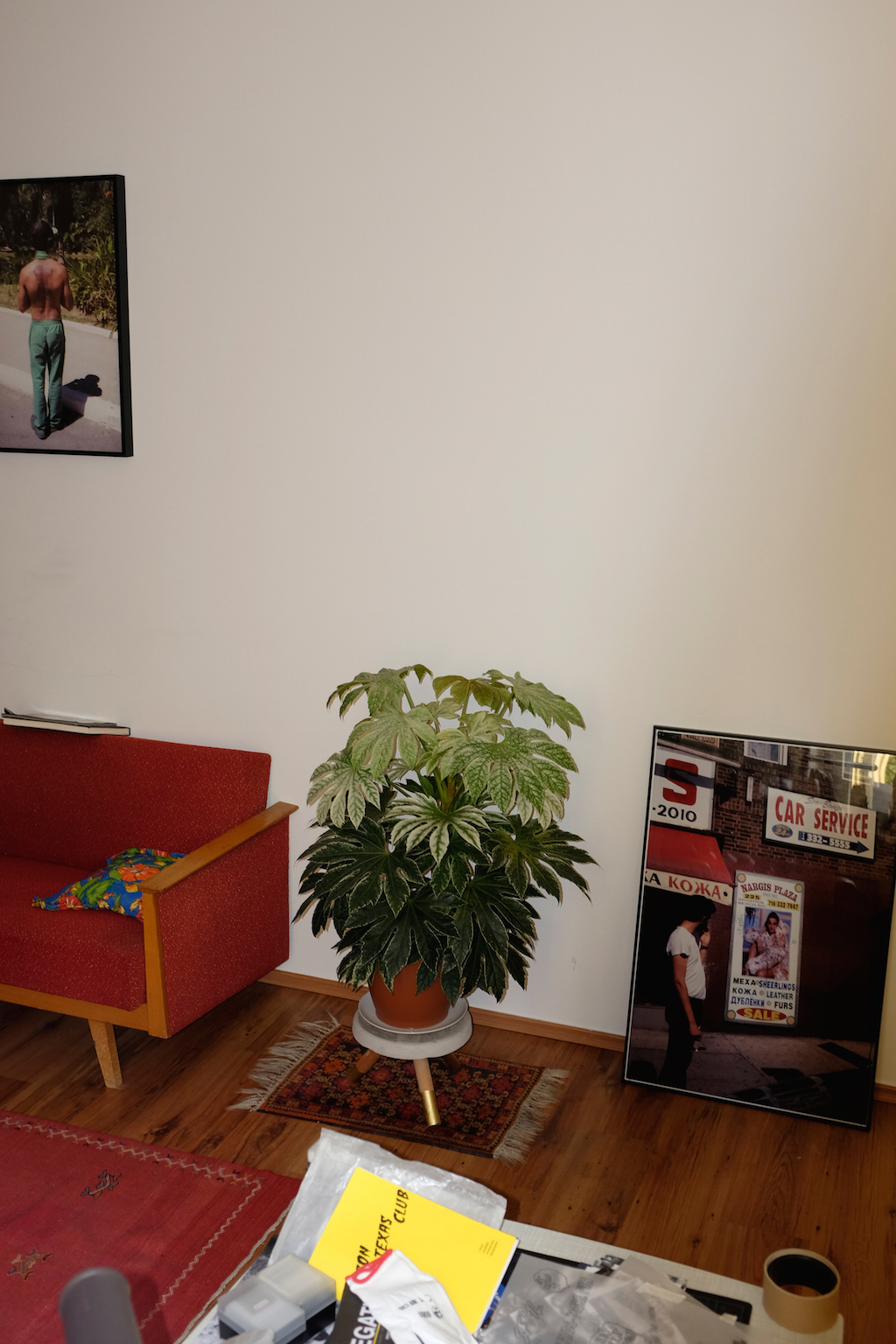 Henrik: Can you switch the seats, Daniel and Sara?
Yeah of course, is this better?
Henrik: This is where you work?
Yeah, I mean for now I'm working in the living room because of friend is living in the studio. There is so much stuff laying around. In my room as well, there is so much shit!
Where do you store all your photos?
Ehm, there are a couple of boxes here, and some are in my bedroom. Let me see, I can bring them all over… I have a lot of them printed already, in this small French format. Which looks so cool! Almost like a Polaroid or something. It's this weird size that makes it look cool I think. I'm looking at a table of at least a thousand photographs and a couple of unopened boxes with probably the same amount.
These are all yours?
Yeah, and there is more. For sure! Actually it's cheaper to let them have developed in Paris. I always try to bring a lot of films back to Paris, whenever I go and bring back some copies.
The format is nice, it makes you want to keep them! Everyone goes to this one camera store to develop their shit, even for big exhibitions. It's so much better and super cheap!
I thought everything is more expensive in Paris, right!?
Yeah, usually it is but for that kind of thing it's cheaper! Here, in Germany, if you get your film developed they all look like they have been in your backpack for at least a decade and as if you took the shots on a school trip. They have this look, you know! Even if you go to that one funny one, which smells like dog inside, I think it's called Foto Braun. It's actually not that nice, compared to the one in Paris.I was going through a lot of copies, and she didn't mind. She said that it's a mess anyway. The Photographs show a lot of portraits of her friends, in between a shooting for KREW in London, in Helsinki, in Paris, in New York, in the French countryside at a wedding. Looking at all of the images you can, over and over again that Sara knows a lot of people, and more importantly, that people enjoy being around her. She has an eye for a good moment and the fundamental intuition to capture it. In between Sara's images of friends and family, you will find Evan Smith, Marius Syvanen & Wes Kremer, who for Sara are also family. I stopped browsing the images when I came across a photograph of a castle.
From the back Moonia screems: "This is Chateau de Parson-Texas!" (laughs)
It's going to be hard to only pick a few shoots for this article, Sara.
I don't know, but there is more, haha. There is a lot of different stuff.
While we were talking about photography, Moonia started to prepare a few things to tattoo Johannes Schirrmeister (The Guy with the BS Smith in our David Hockney article).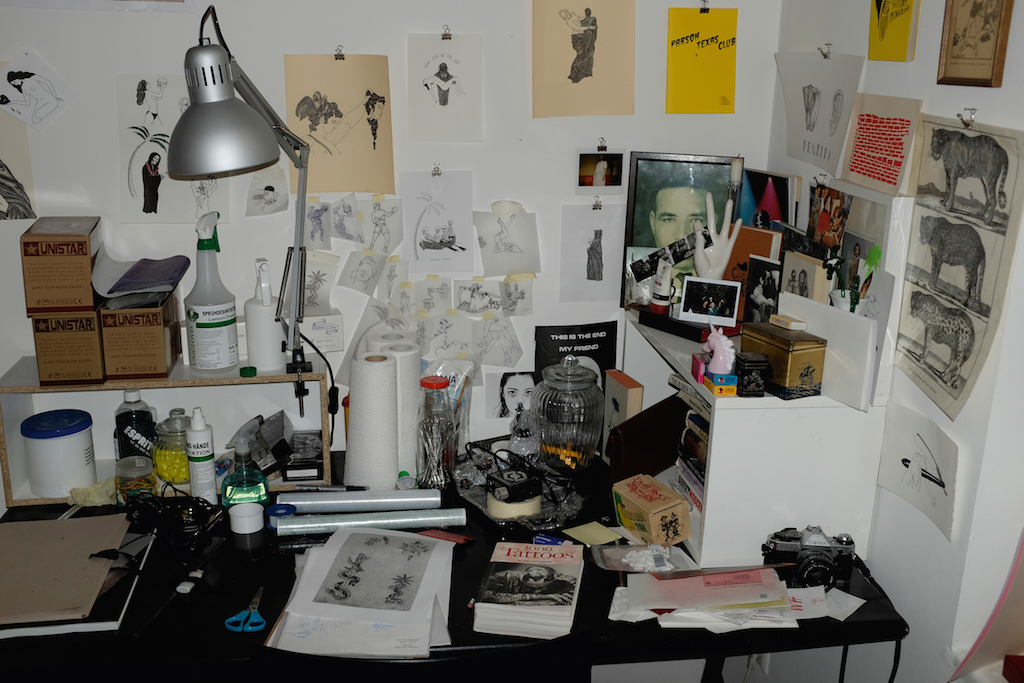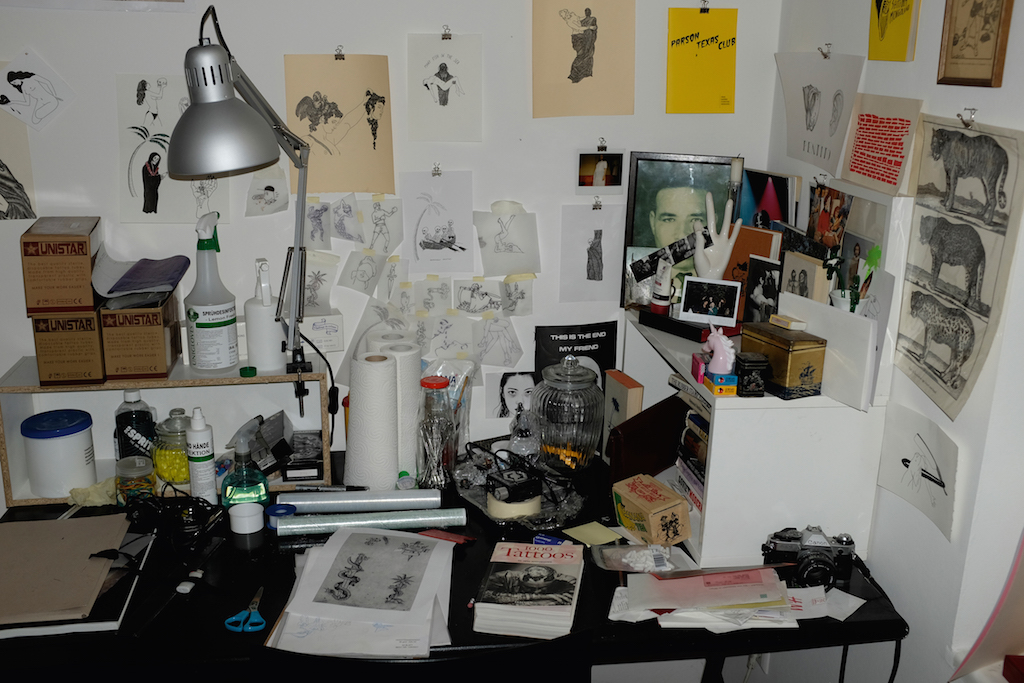 Moonia: Sara has her own way of organization. You think it's a mess, but it actually all makes sense. That one time she went away, and she left all her stuff in my room. So, I decided to just clean it all up, try to organize it and everything. But then, when she came back, she got super angry because she couldn't find shit! I totally destroyed her organization.
Sara shows me her very first films. 
Look at that, this is Paris in '95! And this is me. (laughs)
This could be today actually!
Yeah, because it's Paris. I still know all of them. This one guy you see there, he 's in Jail. But we still have contact. He's got his Facebook account, an iPhone and everything. He's actually doing fine I think, haha.
Usually I find it very uncomfortable to go through another person's stuff, but with Sara it seems to be cool. She doesn't care and she seemed to be hyped to show me her life. The doorbell rang and it was the postman.
There was a time, when our house was just full of boxes. Since we live on the first floor and no one seems to open their door, we get all the packages for this building and the one next to ours. From each and every floor. He knows that there is always someone here, so he just drops all the boxes off at our door. The worst time is Christmas, man. I think you can imagine, haha. But the guy is cool, it was ok for us. We got the space! That's a good way to get to know to your neighbors, haha. We know them all now! We always have company!
Talking about company, I think this is probably the most important thing for the whole Parson-Texas movement. Spreading positive energy and keeping friends and family close.
We had a few more conversations until Johannes came to the door to get inked. We all went through tattoo books to get inspiration from artists of the 1950's. For me it was a pretty crazy afternoon, but I kind of got the feeling that for Sara, it was just another casual day.