If you've been following Vladik Scholz recently, you know that the Titus and Red Bull team rider travels quite a lot. China, Estonia, Los Angeles… it's all a blur of new places and progressive skateboarding for the resident of Cologne, Germany. Catching up with some of this global player's latest moves.
Where have you been…
…one second ago?
I'm at the Düsseldorf airport right now and waiting for my flight to Zurich. My parents are living not far from there and I want to visit them.
…one minute ago?
I was still waiting.
…one hour ago?
I was on the train from Cologne to Düsseldorf airport. 
…one day ago?
I was chilling in my bed watching the Hannibal series on Netflix. It was rainy and grey outside, so I thought it was the best thing I could do at the moment.
…one week ago?
At this time of day, I had an appointment with my dentist. I had to pick up a small kind of plastic guard for the bottom row of my teeth. I'm apparently crunching with my teeth at night and they get used a bit too fast. So it is a preventative measure.
…one month ago?
I was on the way from my parents' to Cologne on a train. I stayed home for a day and went to Berlin for almost two weeks to visit the Bright trade show. I stayed at my girlfriend's house and filmed for my Titus part.
…one year ago?
Last year was really varied for me. I never travelled so much before. During this time I was in Cologne with a cast on my left arm. I broke it during the filming for the RedBull "Coastal Business" project in New York and had to fly back for surgery. That was a bummer.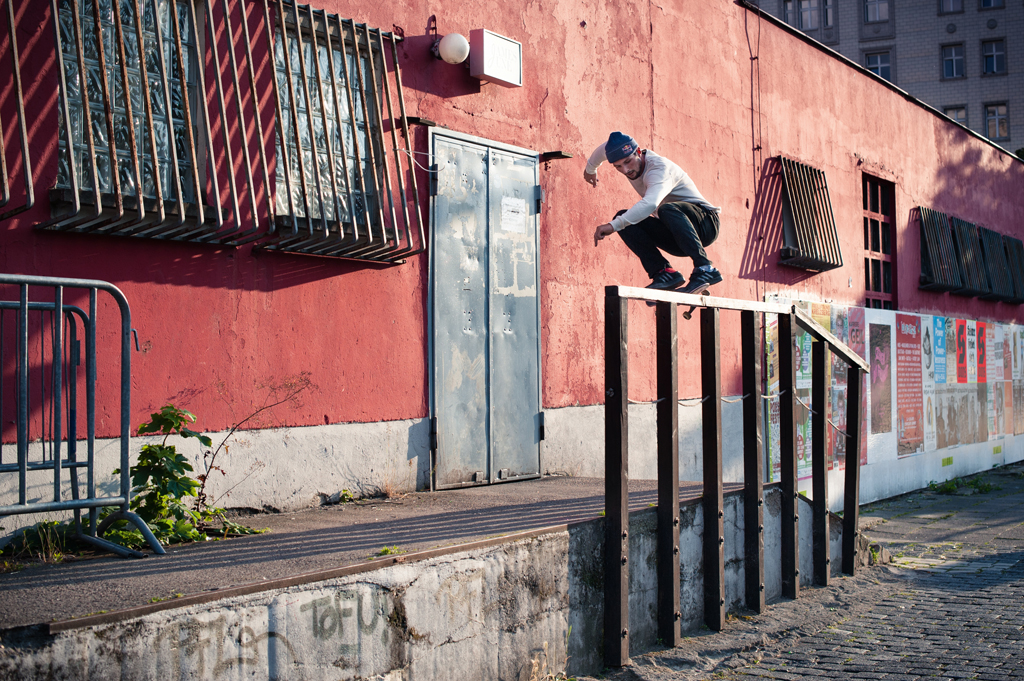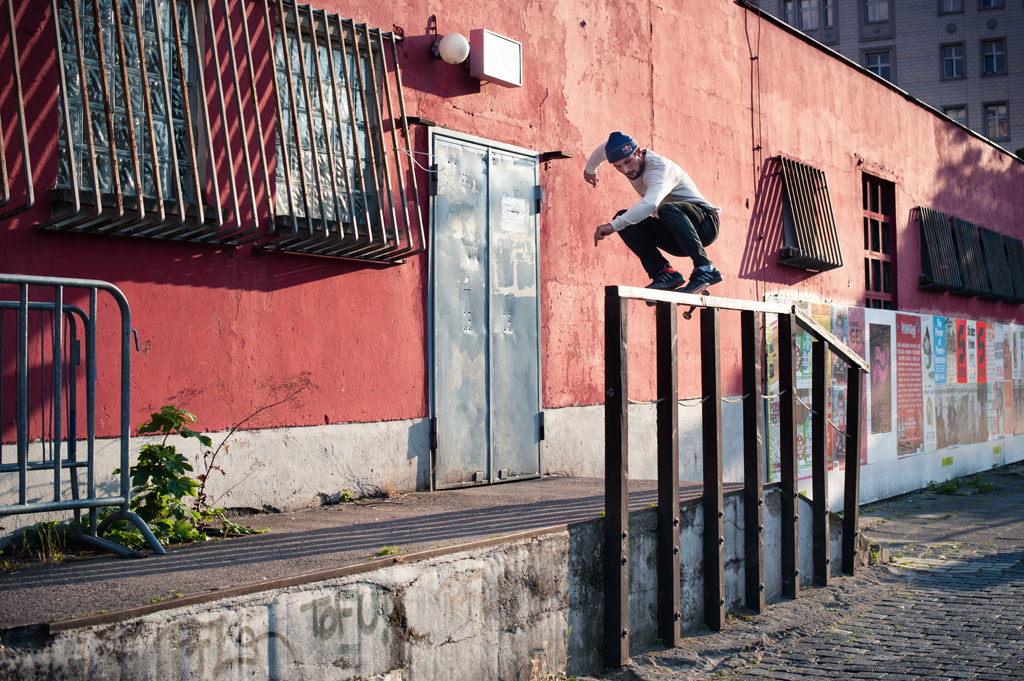 …five years ago?
In 2010 I was already living in Cologne. I moved there from Bielefeld and since then it has been my favorite city in Germany and my home town. 2010 was a crazy year for me and my friend Louis Taubert. We moved to Cologne at the same time. We were young and abused our bodies partying most of the week. It was a crazy, but necessary and fun time in my life.
…ten years ago?
I lived in Bielefeld with my mom. Two years had already passed after we moved from Belarus to Germany. I had summer holidays during school time and couldn't imagine to do something else than skateboarding and learning new words so I would be able to talk to the Germans. 
…15 years ago?
I lived with my mother and grandmother in Novopolotsk, Belarus and had summer holidays till the 1st of September. For the majority of the day I was outside playing around and having some adventures. We went to some lakes and forests in the area and were just having a good summer time with my friends.
…20 years ago?
I was 6 years old and was waiting to be able to go to school, but I had to wait one more year. So I went to preschool and had an everyday life of the regular young boy in Belarus with a lovely mom and grandma.
…25 years ago?
At this time I was almost two years old. I had a good childhood. So probably I was doing well at that moment and playing with my toys.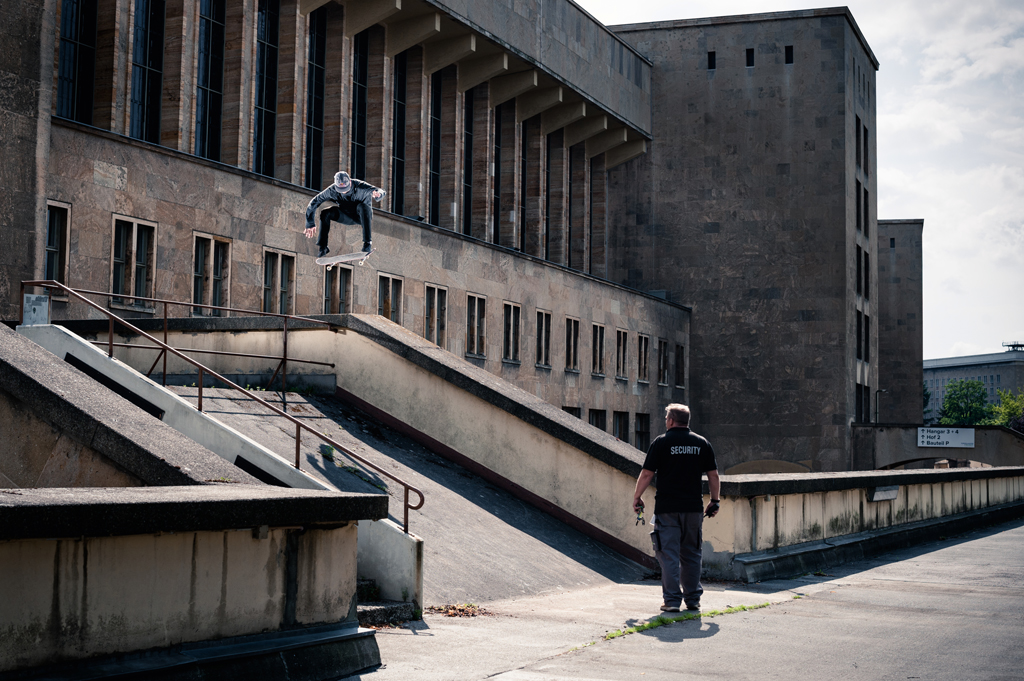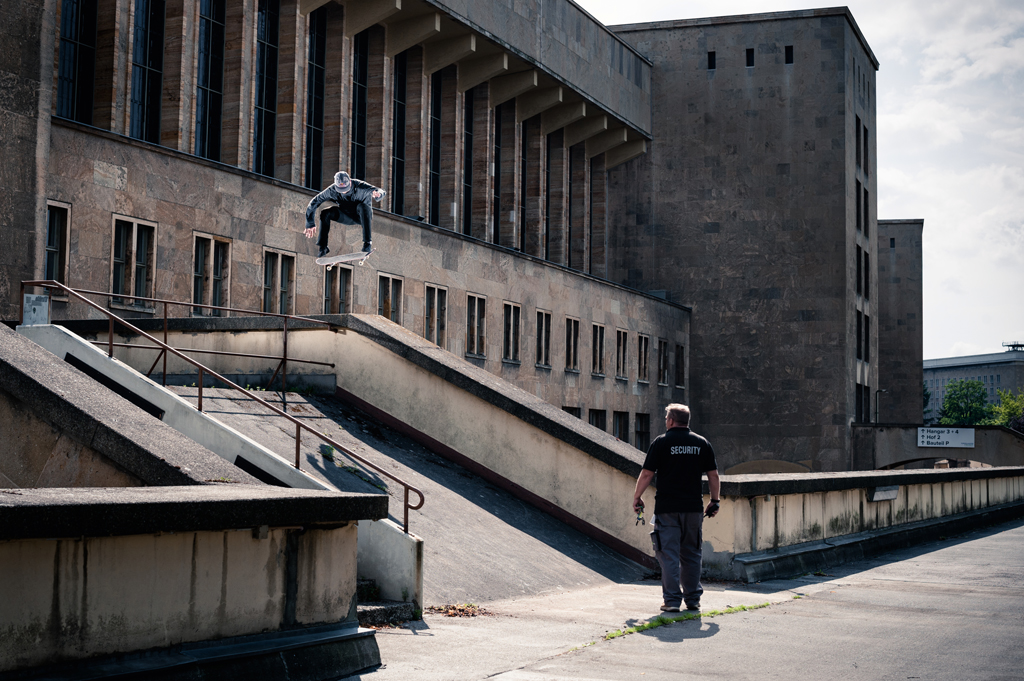 by Benni Markstein
Photos: Dennis Scholz