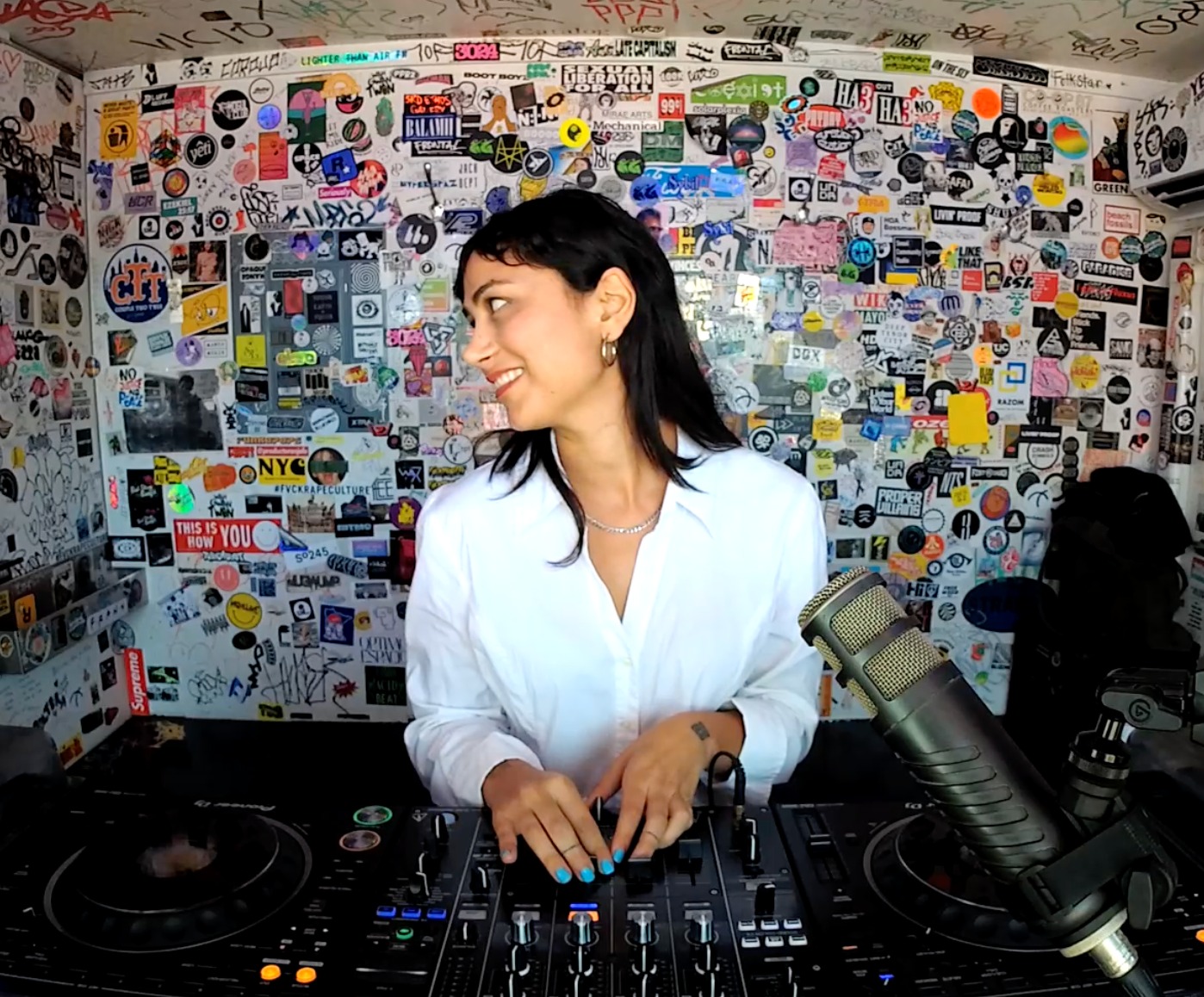 Hello Dear Place Magazine Readers + Followers,
I grew up in the suburbs of Los Angeles (Long Beach to be specific) where I was constantly surrounded by skate/surf culture. My first job ever was at a local juice bar across the street from Long Beach's acclaimed Cherry Skate Park, serving skateboarders smoothies and juices after long sessions at Cherry. Half of the kids I went to highschool with skated and would throw their own diy video premiers at abandoned Long Beach warehouses. As follows, the diy/indie music scene in Long Beach and LA paired perfectly with this more grungy outsider community – henceforth my interest in the intersection between music and skateboarding.
My earliest memories of discovering new music in skate clips come from being obsessed with Dylan Rieder (like any teenage girl, or boy) – specifically his Gravis part which introduced me to artists Graham Nash and Cass Mccombs at the time. Jake Johnson's part in Alien Workshop's Mind Field where he skates to "My Girls" by Animal Collective was one of the first times I realized that skateboarding videos are a lot more than just the physical act of skating – it's about that moment in time, the environment of the shot, the actions happening around and or near the spot. The fragmented and almost esoteric shots in Mind Field caught my attention and provoked me to be really fascinated by skateboarding videos, as they could appear to be more than just a skateboarding video, but a short film. The experimental shots of birds, industrial landscapes, and geometric shapes in Mind Field hooked me immediately, providing me with the same feelings you get when watching a coming-of-age A24 film (lol) or a cutty 90s film on Criterion.
At its core, the music choice by a skater or a filmer compliments the skating, yet it also works to paint us a picture of that day of filming and the emotions felt from that team or individual, and this can be really special. So forth, I hope the list below can provide you with some new tracks to listen too, or to do your own deep-dive into skateboarding soundtracks, it's endless.
Intro and text by Smilegoth a.k.a. Ariana Mamnoon.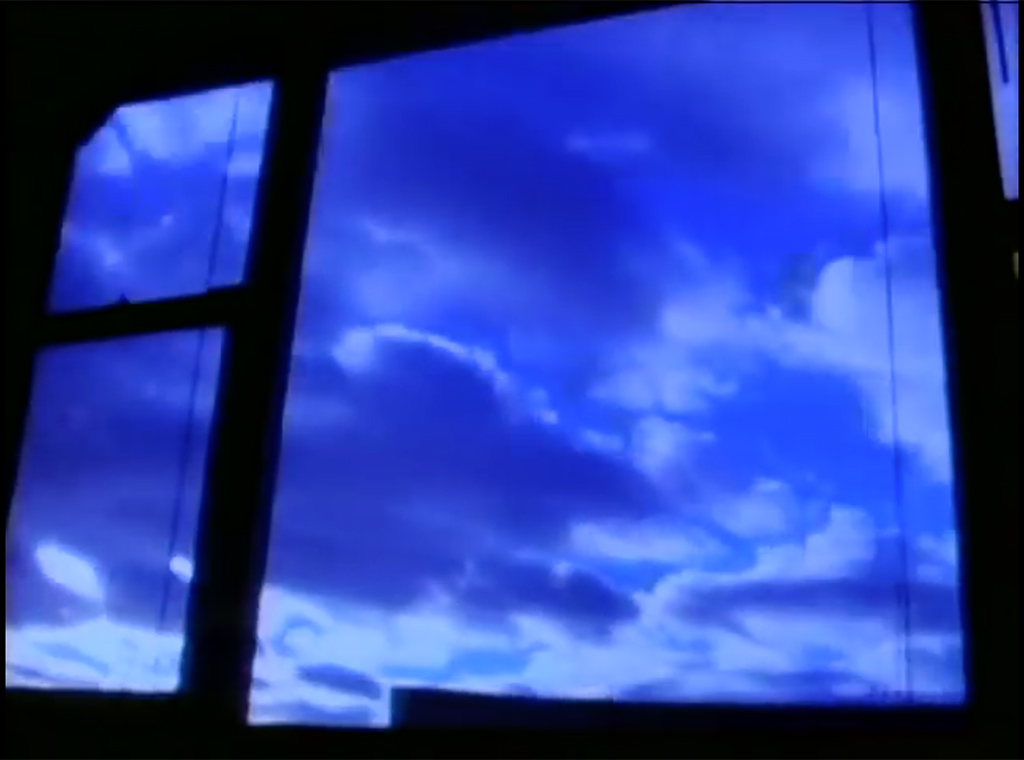 Limosine – Paymaster trailer
I am sure a lot of you are familiar with the newer skate company Limosine, but if not, Limosine simply said is a cool company coming from Logan Lara. Their merch is cool, their skaters are cool, and their song selections are guess what, cool. In their debut trailer, a trailer that was floating around my Instagram feed being reposted by almost every skateboarder I follow, I noticed something different. A video that felt really alive, a video that seemed to capture a specific moment in a current digital space and time. The song @ use is Salem's "Starfall" – a witch-house song I would describe to be the perfect song to soundtrack a tornado scene in a movie, or perhaps a coming-of-age film where you are the main character riding your bike along a river, or running through an airport to stop the person you love from boarding an airplane, you get the picture? The dramatic and melodic beats paired with the sparkly notes and Salem's illusive and emotional vocals are the perfect song to debut Limosine. The video by Logan Lara features a variety of slo-mo clips that match the track perfectly. I remember watching the video and trying to shazam the song a million times, then realized the track was a mix – "salem starfall x phil collins I wish it would rain corpmane blend". This video has a cinematic quality to it – it's one of the first times that I personally felt moved by a skateboarding trailer, yearning for more footage, and I owe a lot of this sentiment to this visceral song choice. This selection of the electro/emo Salem track allows (paymaster) to act more than just a series of skate clips, but as a story to follow, a story to be remembered.
DTNE by Eduardo Pastoriz Herrmann
DTNE, a Place Presents video released this past April was another song selection standout for me, specifically the inclusion of Slint's "Nosferatu Man". A pretty obvious selection, a bit biased too coming from me as I love Slint, but this film from Eduardo Pastoriz Herrmann, a filmer and editor born in Brazil and now living in Germany really brings about a special curation of songs. As I was watching the first few minutes of the video, curious what the first track would be after only hearing a shoegazey/heavy distorted reverb intro song, I was pleased to hear the dark whisper vocals that occupy Spiderland, the iconic 1991 record from American underground rock band Slint. The black and white footage from Herrmann aligns with the almost ghostly vocals from Slint's lead vocalist Brian McMahan, plus the eerie electronic guitar brings the video a certain edge. This video captures a special friend group, skating to tracks that are really profound and stray away from more normal alternative songs heard in skating. Slint + skateboarding = good.
Marie De Courcy (Thunder Trucks)
Marie De Courcy's recent Thunder Trucks is another stand-out music selection to me. The two minute and ten second clip features Marie's poised yet bold skateboarding, with blue smiley's "warn" as the soundtrack. Marie is one of my favorite skaters, currently skating up in Oakland yet someone who I think a lot of skateboarders can acknowledge is one of the coolest and sweetest in the community. Marie's eclectic and colorful personal style allows her to skate to pretty much anything – yet the decision to skate to Philadelphia band blue smiley was really neat to me. blue smiley was the rock project of Brian Nowell who passed away in 2017. This selection not only immortalizes Nowell's musical project, but gives us insight onto Marie De Courcy's character and morals as a skateboarder and human, someone who is compassionate, charismatic, and cares deeply about the intersection of art and skateboarding. I was lucky enough to get a direct quote from her on why she chose to skate blue smiley, and she conveyed the following: "I feel like I see too much emo music in skating these days and wanted to subvert that a bit. I've been a fan of emo for a long time lol, and I love blue smiley and haven't really seen their music in a video and this band has gotten me through a lot in the last couple years. I think their music should be heard by more people and they should get the recognition they deserve." Marie is also in their own band called Whine – a really sick shoegaze/rock project that serves as a sonic manifestation of their personality, and undoubtedly contributes to their skateboarding.
౨ৎ Thank you – see you next time. ౨ৎ
If you missed Ari's last Long Read you can check it out HERE.