Ten years ago Munich skater David Zeidler came up with something he thought was a brilliant idea. He wanted to create a German board company and make a living of it, he tells me over the phone and starts laughing: "Turns out, it doesn't work." Back then a lot of people were starting companies selling apparel, but there were only a few German brands making boards. "Hardware is the supreme discipline, the most honest thing", he says.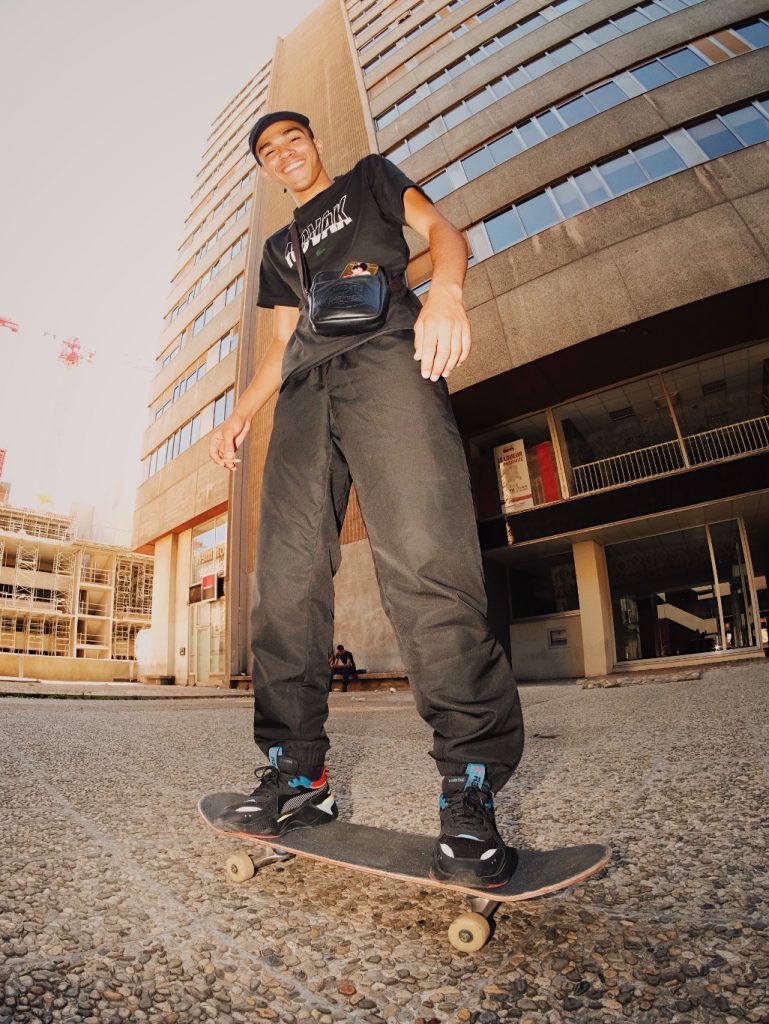 After spending a few thousand bucks on the first series of roughly 350 boards he realized making money with boards is harder than you think. "You have to sell loads to earn something."
This could be the end of the story and Germany has seen a lot of brands coming an going, but Salut Skateboards is still there. It may sound strange, but maybe the death of success was the key to its success. For a long time, the two owners Marc Stevens and David have regular jobs and they don't depend on the little money they make from their brand.
So for their 10th anniversary, they decided to give a present, a trip to their team riders and figured it would be a great idea to skate the french city, Lyon, for a week.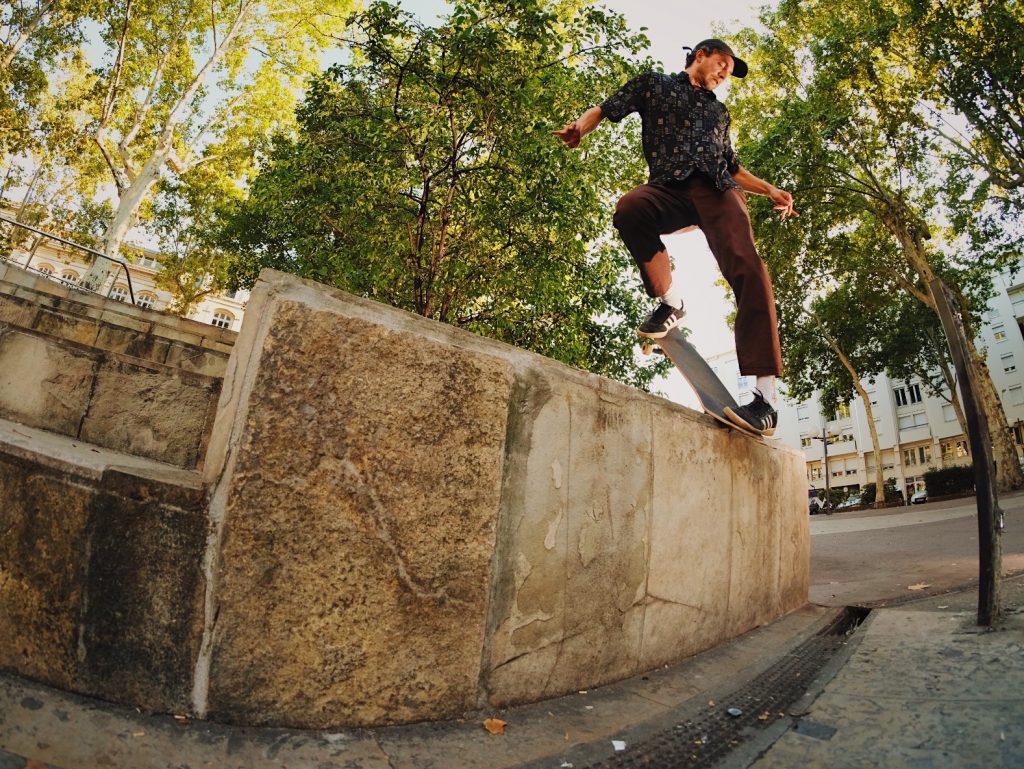 It was a funny mixture, because most of the team riders are well in their thirties, and skate only once or twice a week. They have families, some stopped drinking, almost no one smoked. Instead of puffing away the first joint right after waking up, yoga techniques were discussed and someone asked what the others thought of contrast showers to prevent muscles from getting sore. In the evenings some would drink tee while others chugged down beers and listened to 90s hip-hop from a boombox that reminded them of the times when a switch crooks was considered a trick and they had it on lock.
The funniest moment was probably meeting Jeremy Daclin who's closer to 50 than 40, we met him at a slappy curb which he destroyed with various maneuvers while the Salut team helplessly tried to perform slappy 50-50s.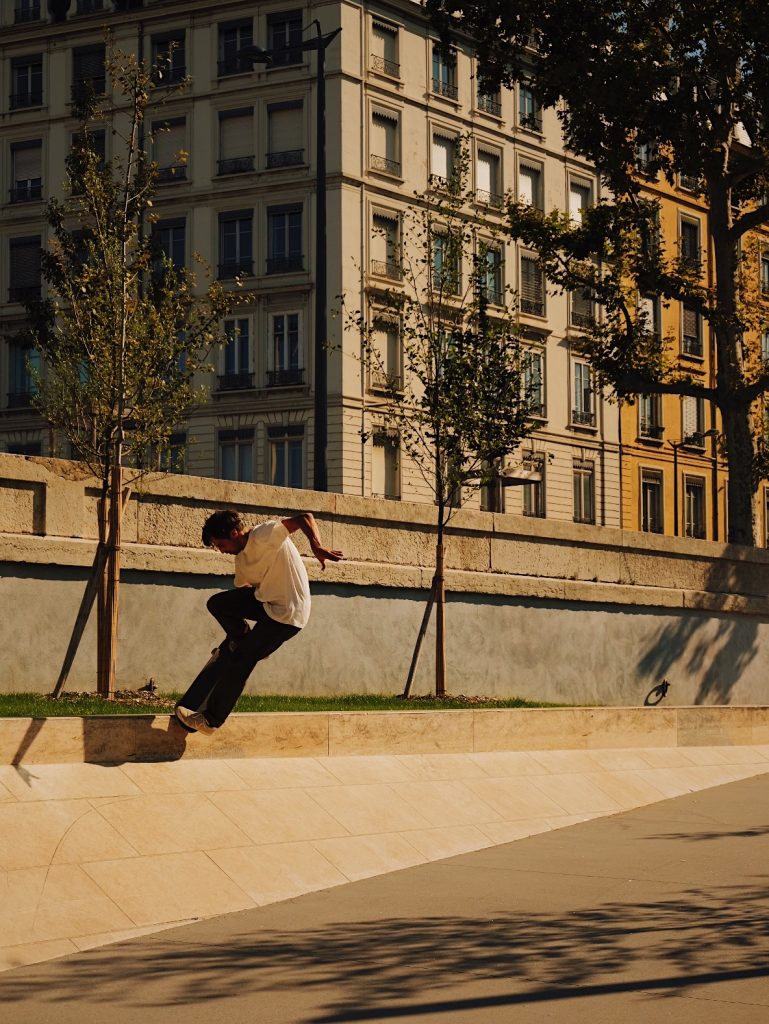 Luckily the team riders found some other places they were more comfortable with and the French sun and the superb spots helped the squad to stay motivated and fight aching muscles. So enjoy the pics Conny Mirbach shot and the clip I compiled from images from three different cameras filmed by seven different people.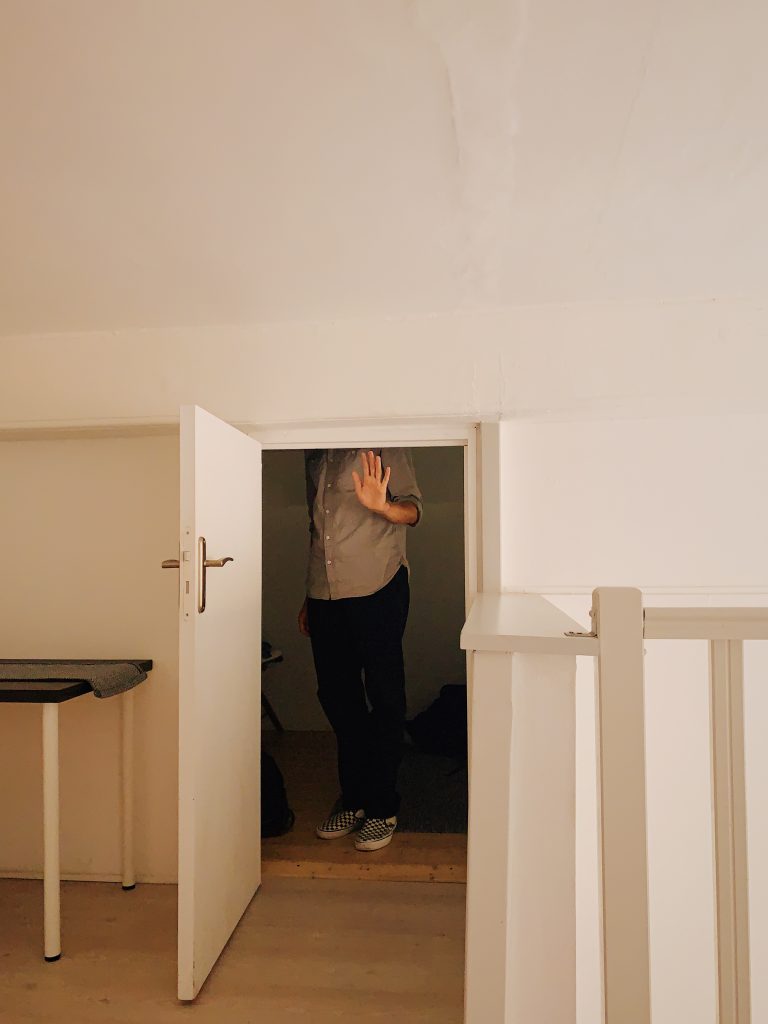 All photos credited to Conny Mirbach.
Text & video by Manuel Bogner.