It's a wrap – The Berlin Open at the Nike SB Shelter skatepark exceeded all expectations in the level of skateboarding and atmosphere. Urged on by an eager crowd all 40 riders who made the qualification cut shifted up a gear to take a slice of the 20,000 Euro prize purse.
Brazillian Carlos Ribeiro was incredible and a candidate for trick of the day with a switch kick-flip back tail down the hubba. Kevin Baekkel the winner of Barcelona AM is amazing to watch and stormed the park with his classic do or die attitude – wallrides, footplants and a huge 540 out of the quarter into the bank…
Aurelien Giraud was the top placed qualifier from semis and kept up the level right through to finals turning the judges heads every trick on his way. Consistent, technical, solid execution and the support of a strong French crew, Giraud was on a mission, highlighted by an insane kickflip from the vert ramp platform into the park to 360 Flip down the 7 in a line, pulled first try and only equalled by a hard flip down the same drop with a broken board… Giraud takes home the 1st place and a ticket to next week's CPH Pro in Copenhagen, Denmark.
1. Aurelien Giraud
2. Kevin Baekkel
3. Carlos Ribeiro
4. Richard Tury
5. Maxim Habanec
6. Douwe Macare
7. Justin Sommer
8. Alex Mizurov
9. Oskar Rozenberg Hallberg
10. Roger Silva,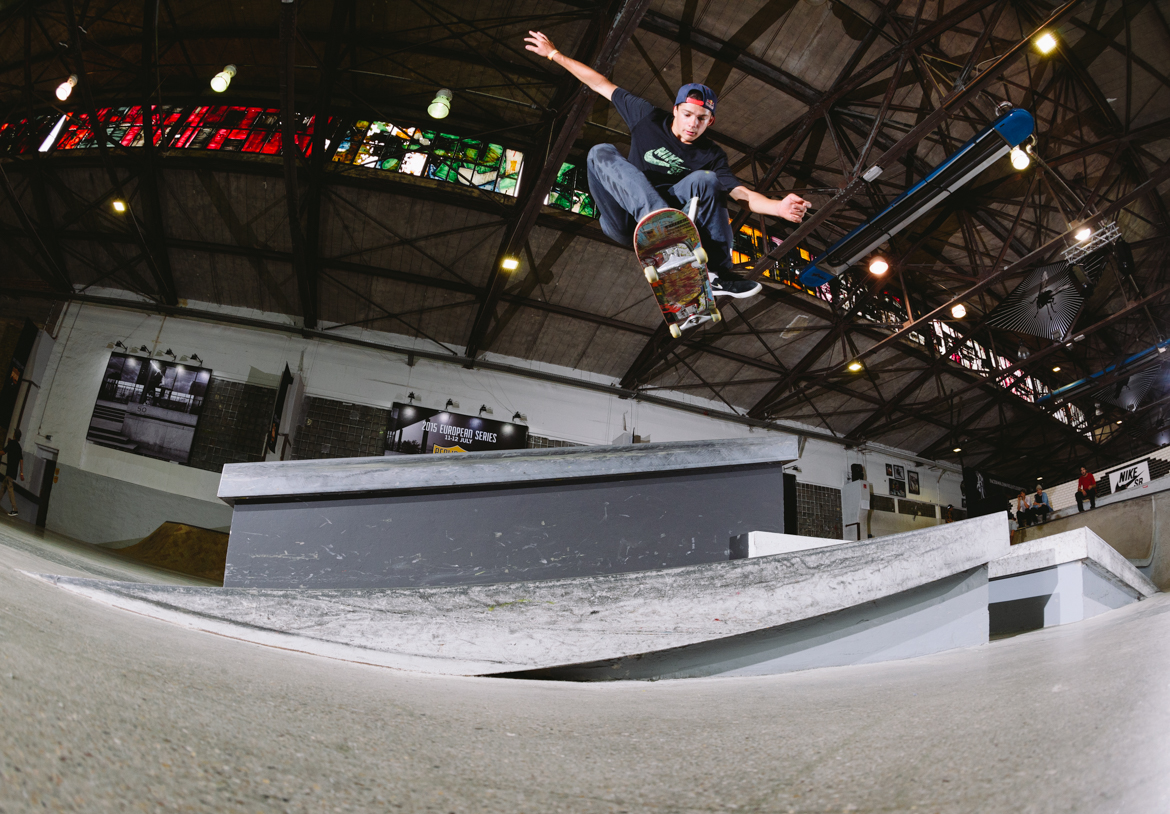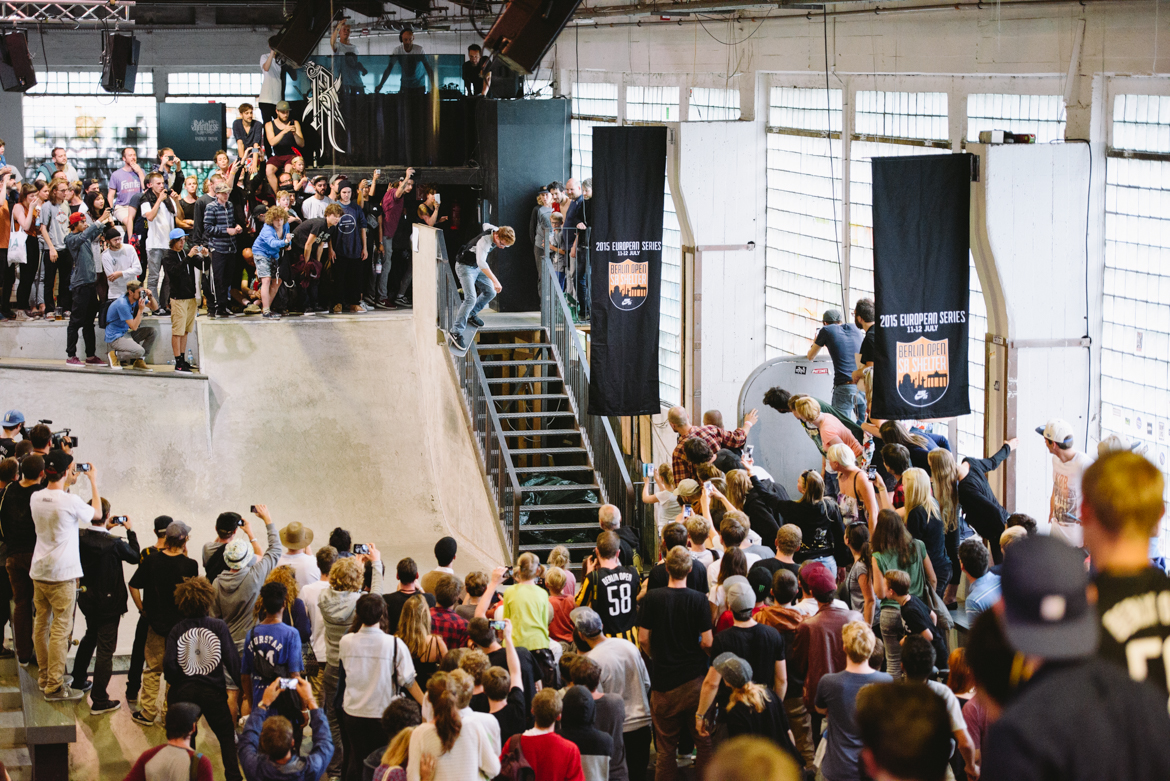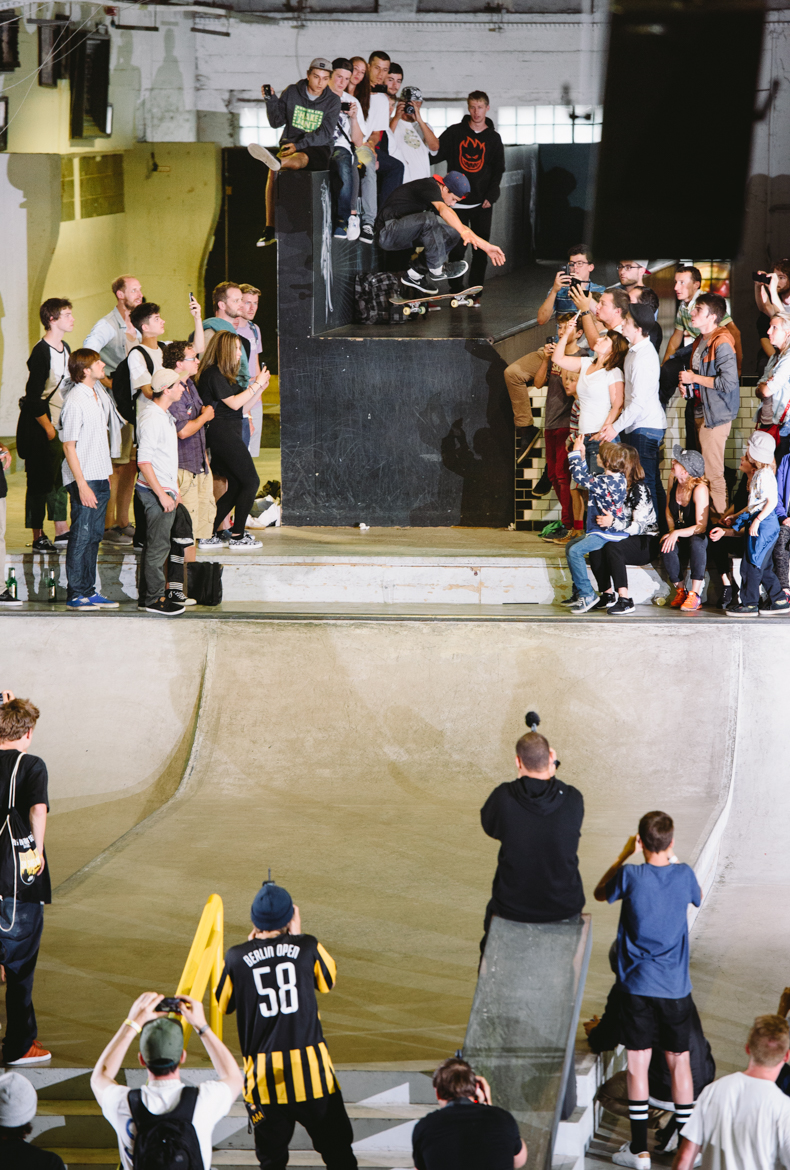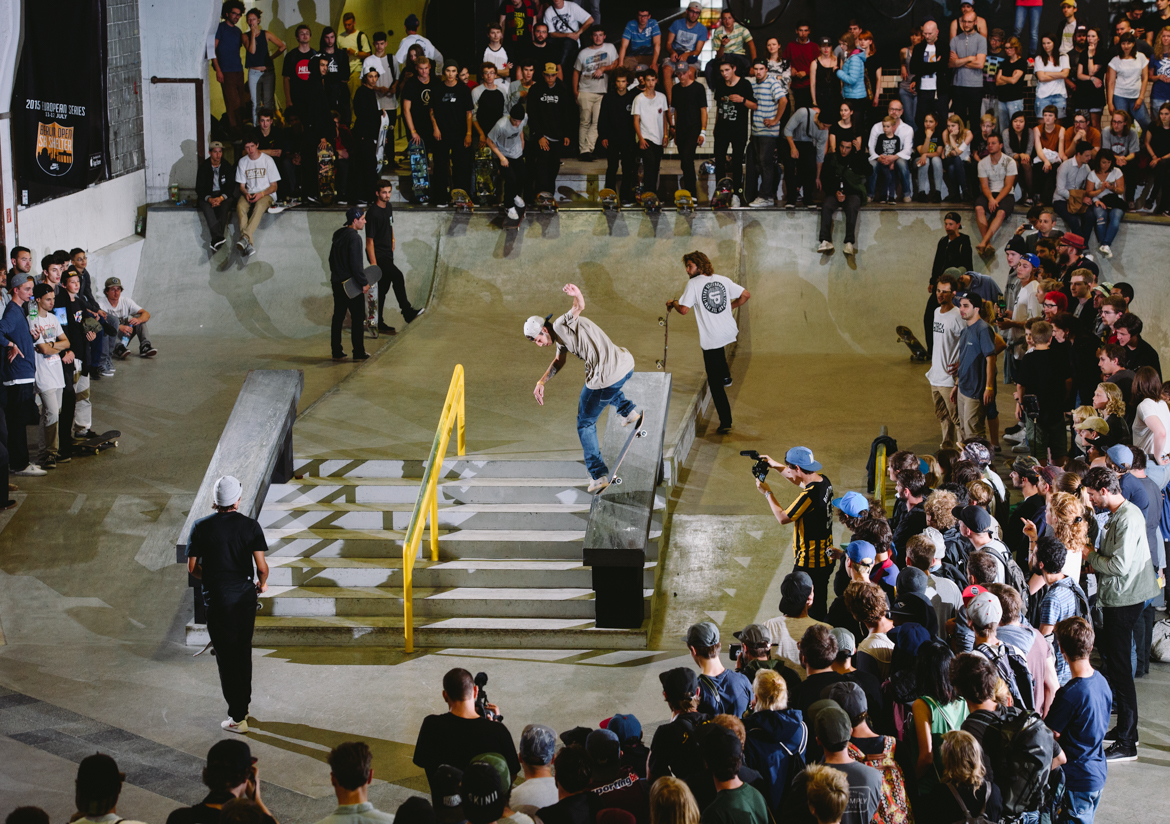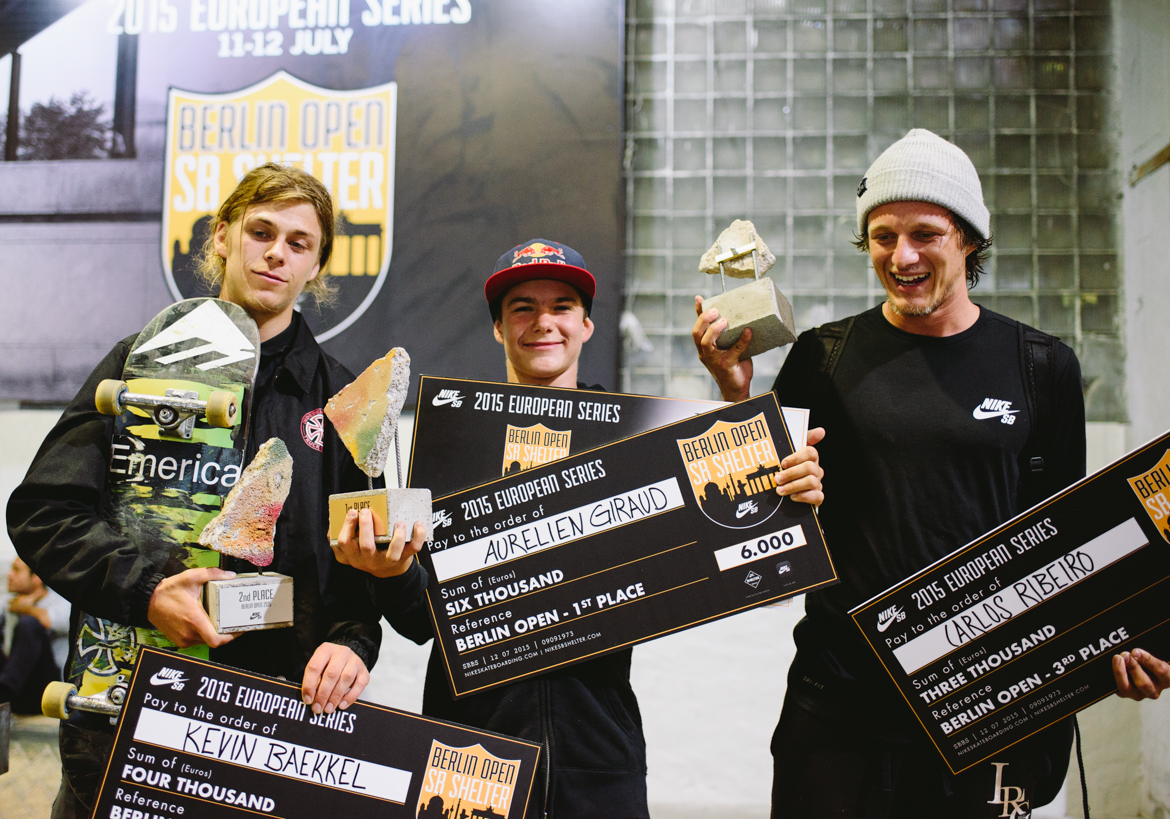 Keep your eyes open for the highlight clip coming the next days!
Photos: Maksim Kalanep