We are proud to announce that Nike SB and PLACE have teamed up once again and this one is special because of the launch of the Project DSS. "What is the Project DSS?" you might ask. Well Nike SB has collaborated with Yamato Living Ramps and 1. Berliner Skateboard Verein e.V. to expand one of Berlins most famous DIY spots "The Dog Shit Spot". To celebrate the start of this project, we will host a couple events starting with the official Project DSS Launch Event on the 17th of May. The first event will be hosted by Civilist at the Pappelplatz skatepark.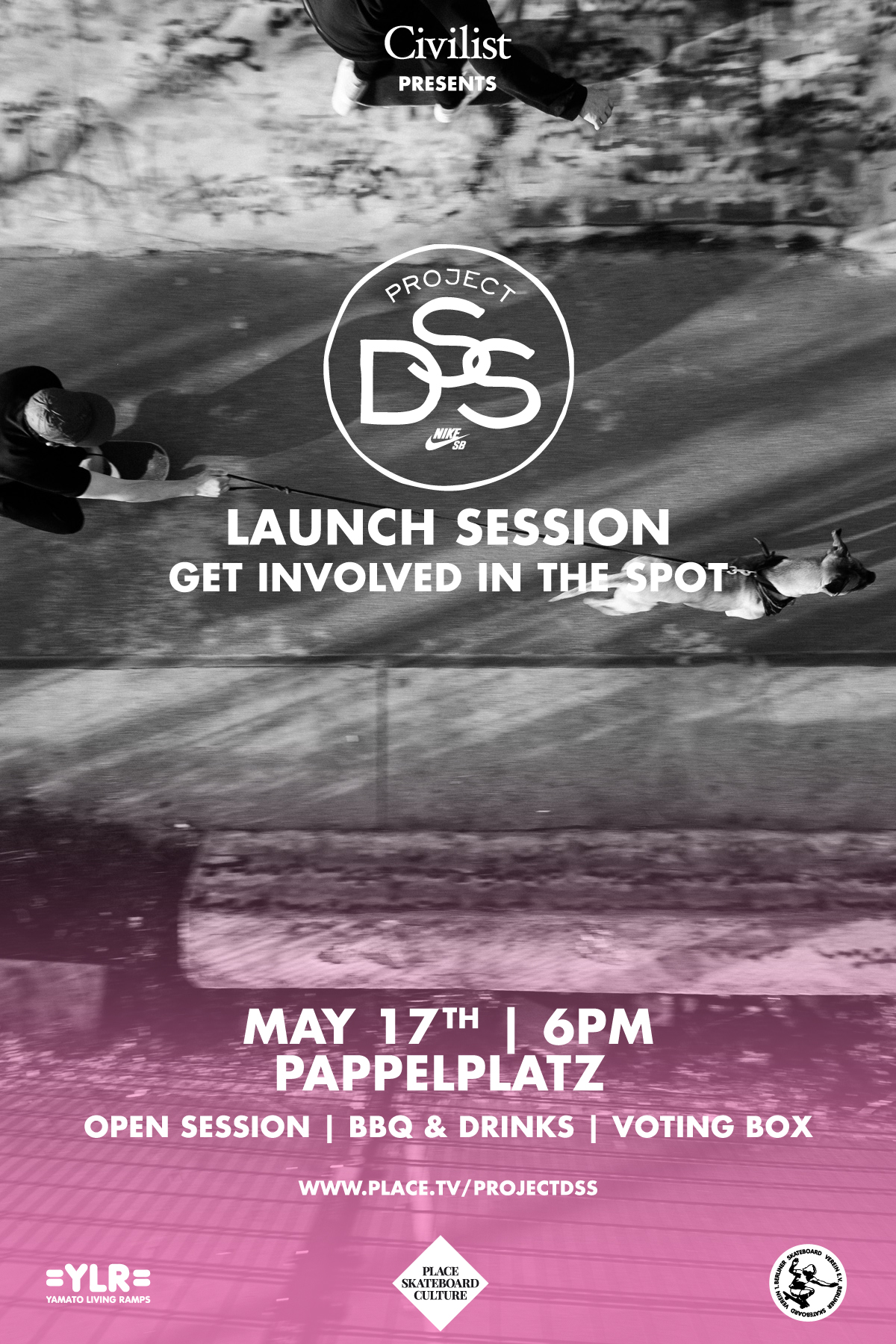 You can expect cold drinks, a BBQ, and an open skate session, but most importantly, YOU the people can vote on obstacles that will be built at the spot. So if you care about skateboarding, voting, changing your city and having a good time, head over to Pappelplatz skatepark to participate in the Project DSS Launch event.
Register now for some free BBQ and cold drinks.
#projectdss