Let's call it a day! Go Skateboarding Day 2015 in Berlin was a blast. The crowd met at Civilist store in Mitte to get their goodie bags while Nike SB donated money towards a new local Skate-Spot-Project for every kilometer that was pushed on a skateboard through the streets. The route took us to the "Bänke", the famous street spot at Warschauerstr. where another issue of Battle At The Bänke was about to go down.
This 5th issue of BATB went to the history books as Alex Mizurov and Denny Pham did so many lines, they could have filmed a whole Bänke-part on one day. It was just stunning! Also the homies like Louis Taubert, Patrick Rogalski, Sylvain Tognelli (and many more) did their best to show amazing skateboarding at a fully crowded spot. Thanks to everyone who came along to join this epic Go Skateboarding Day!
Here's our photo recap, shot by Burny.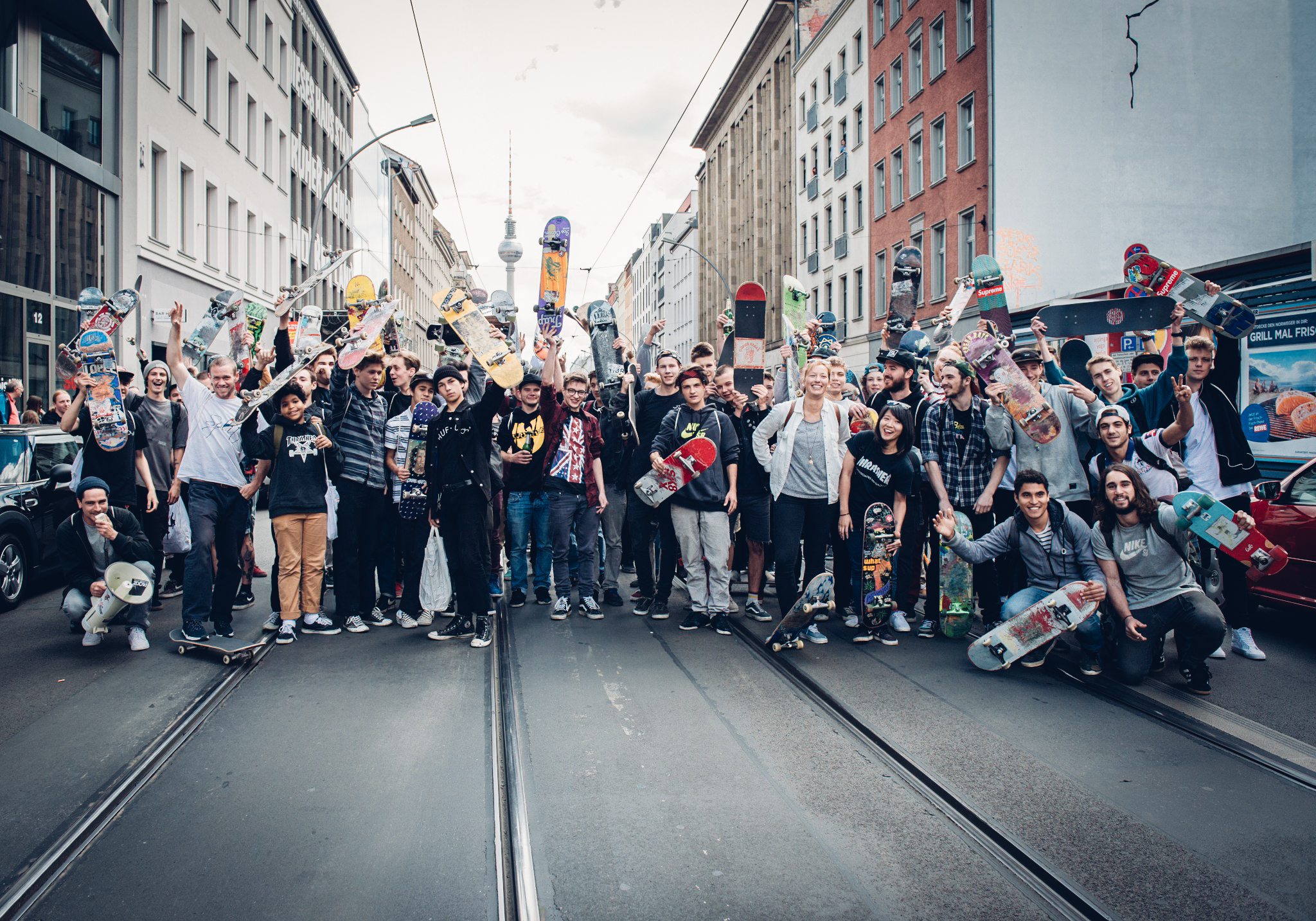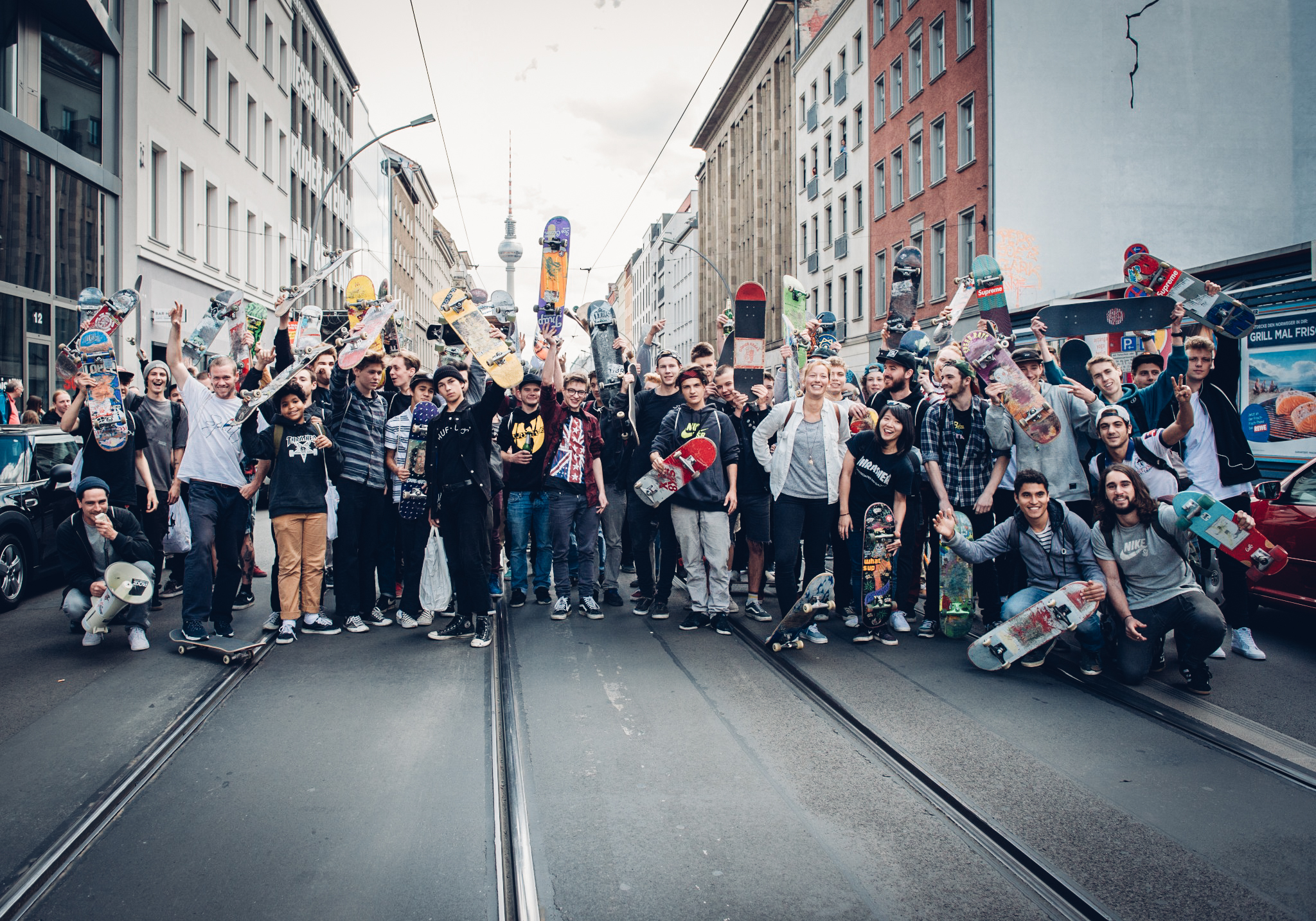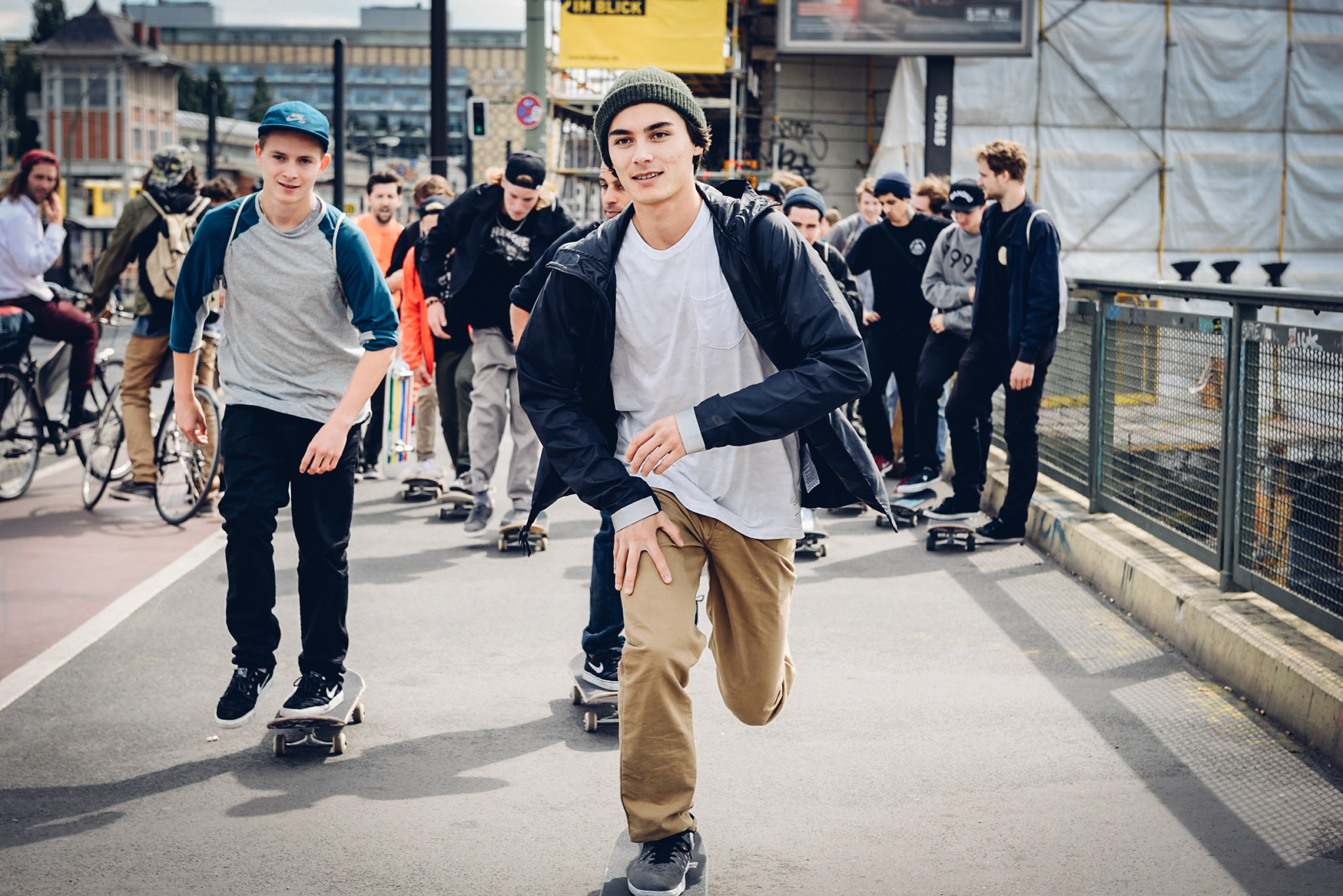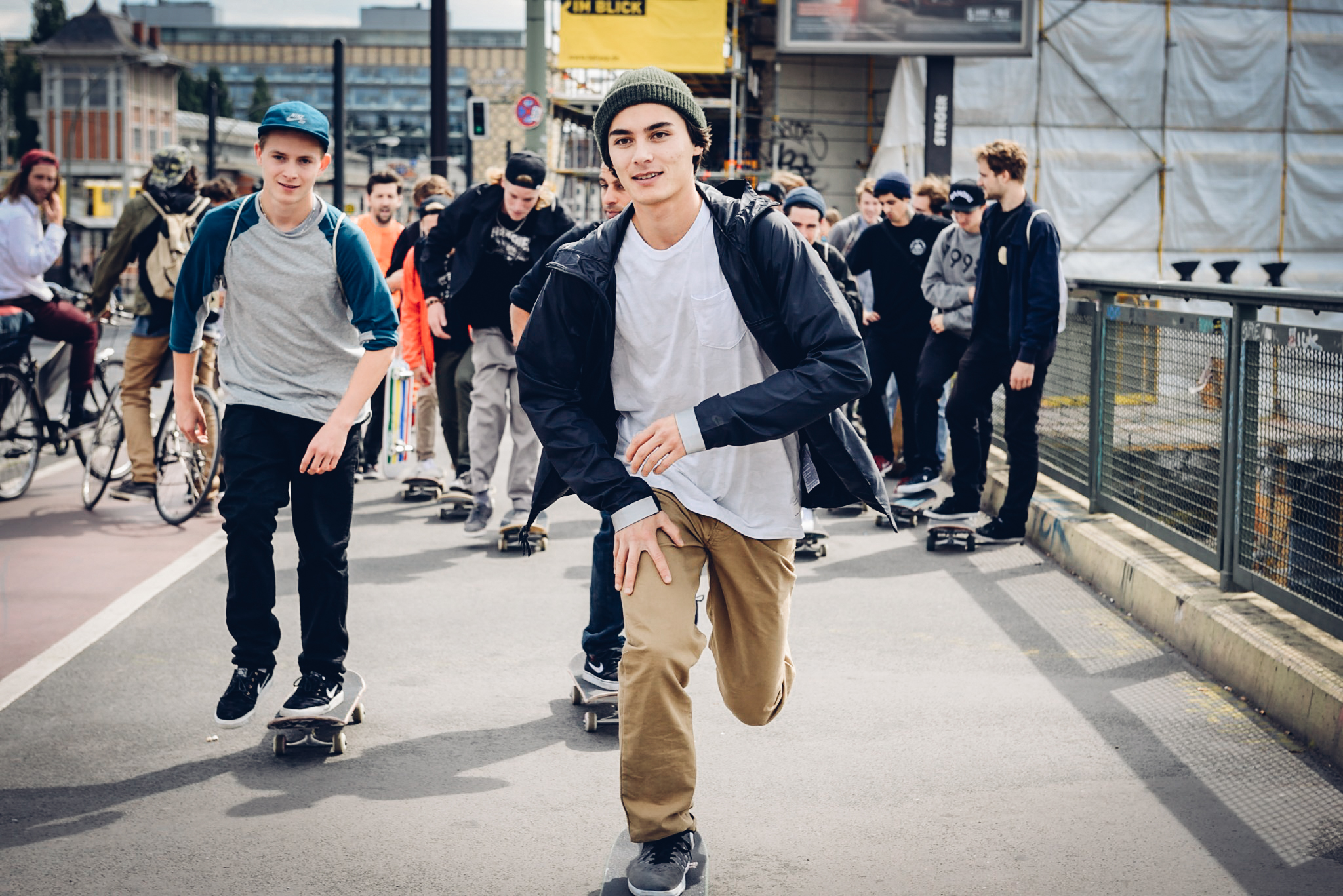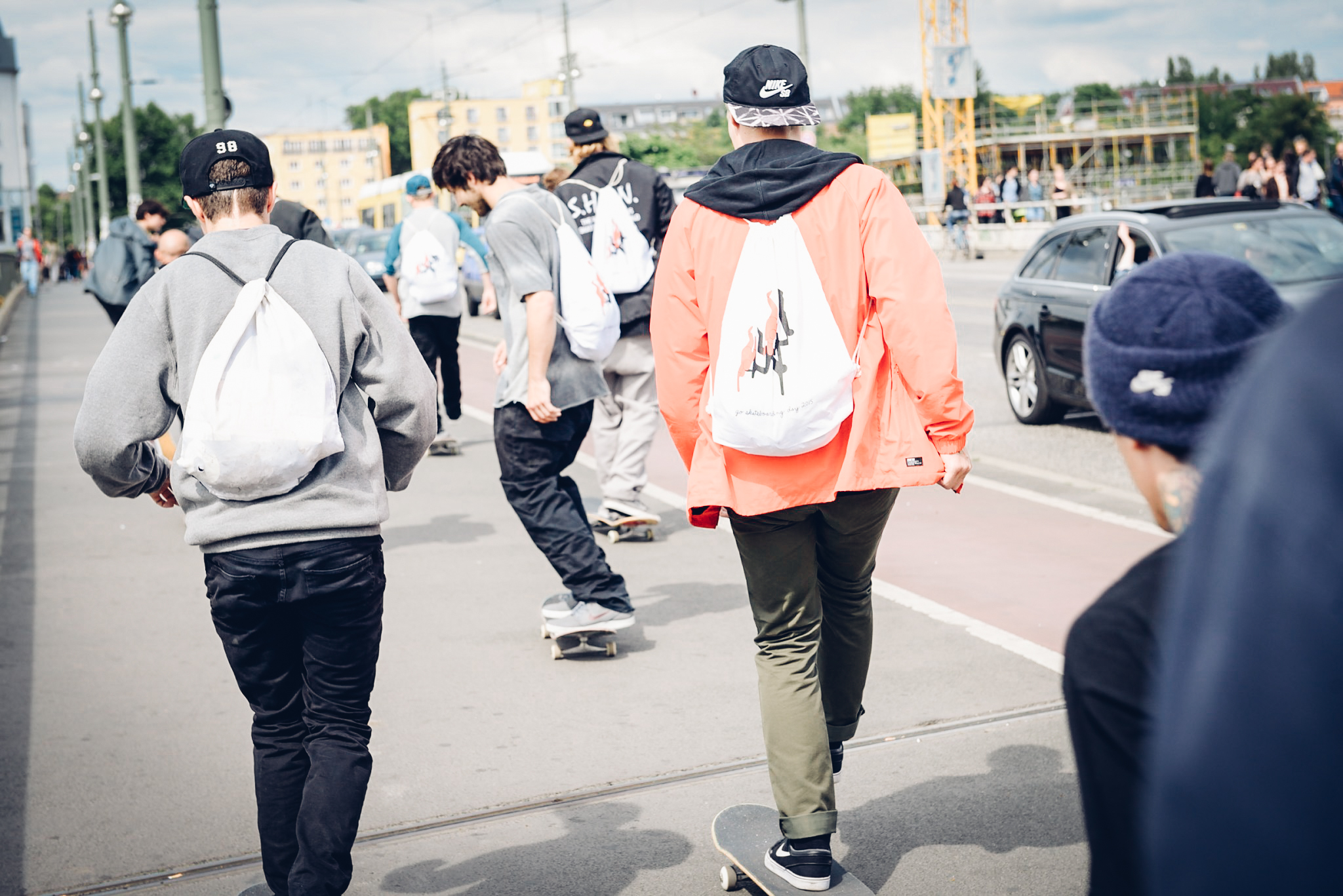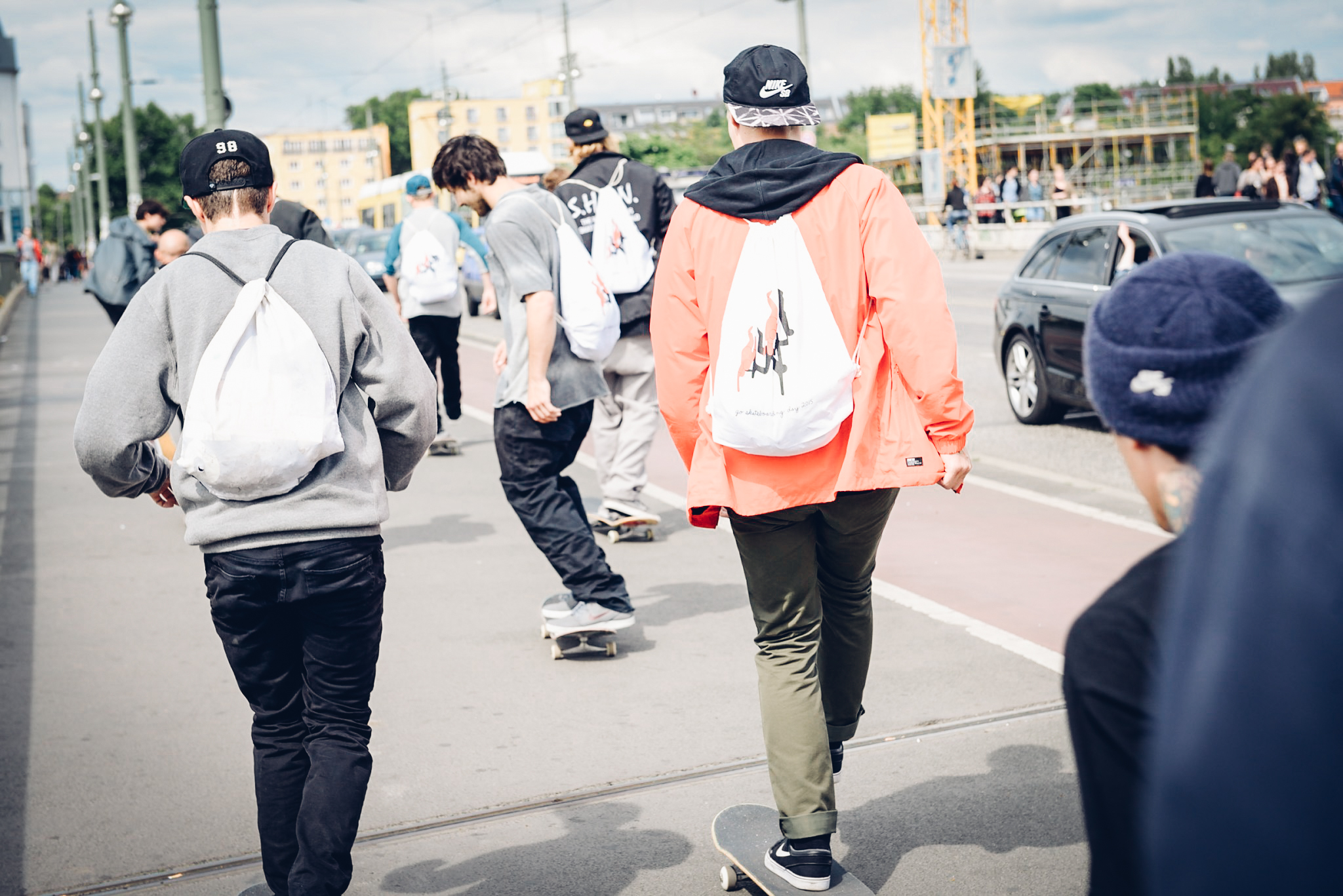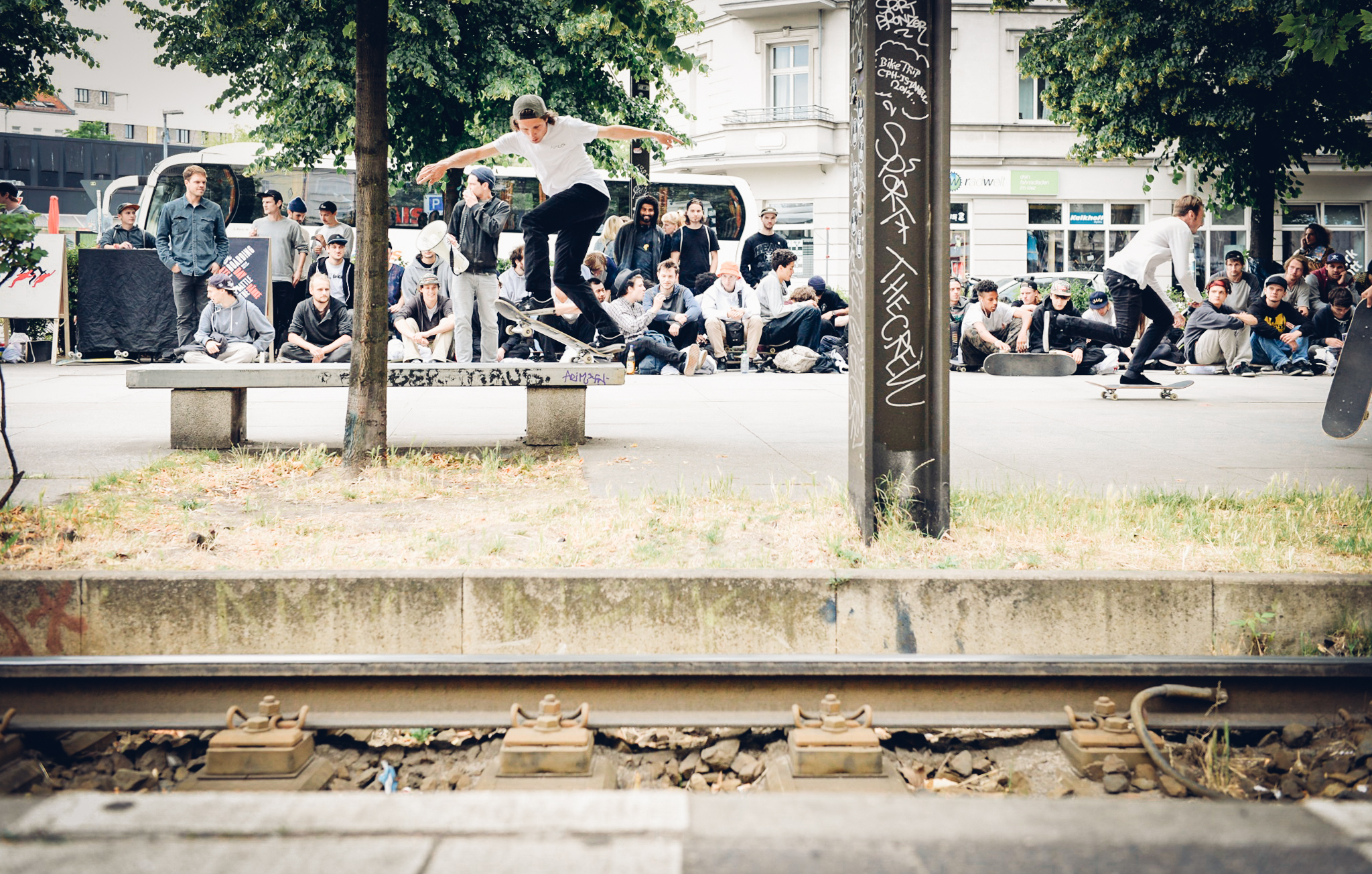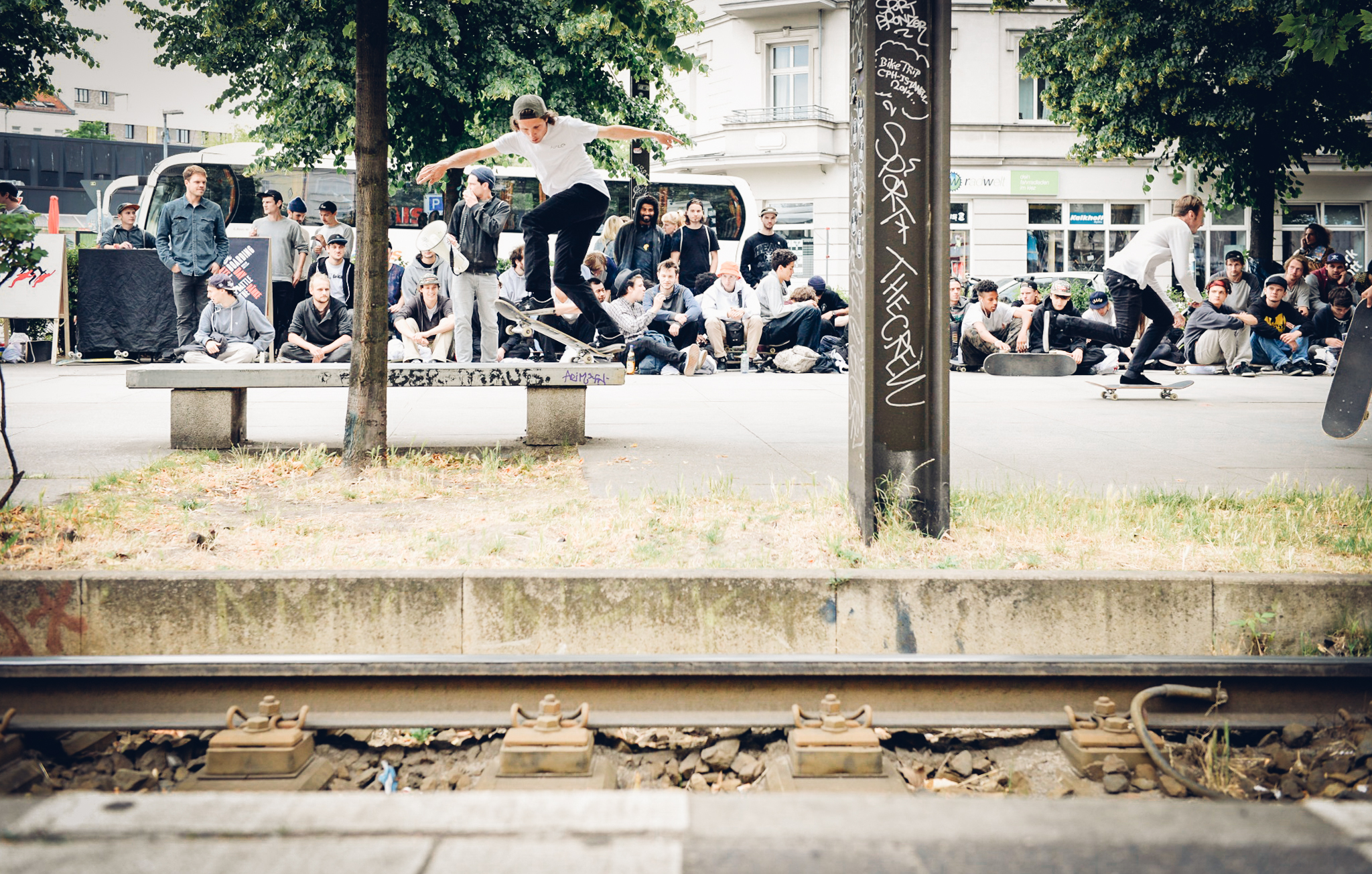 Sylvain did one of the best lines of the day. Unfortunately he disappeared during the final.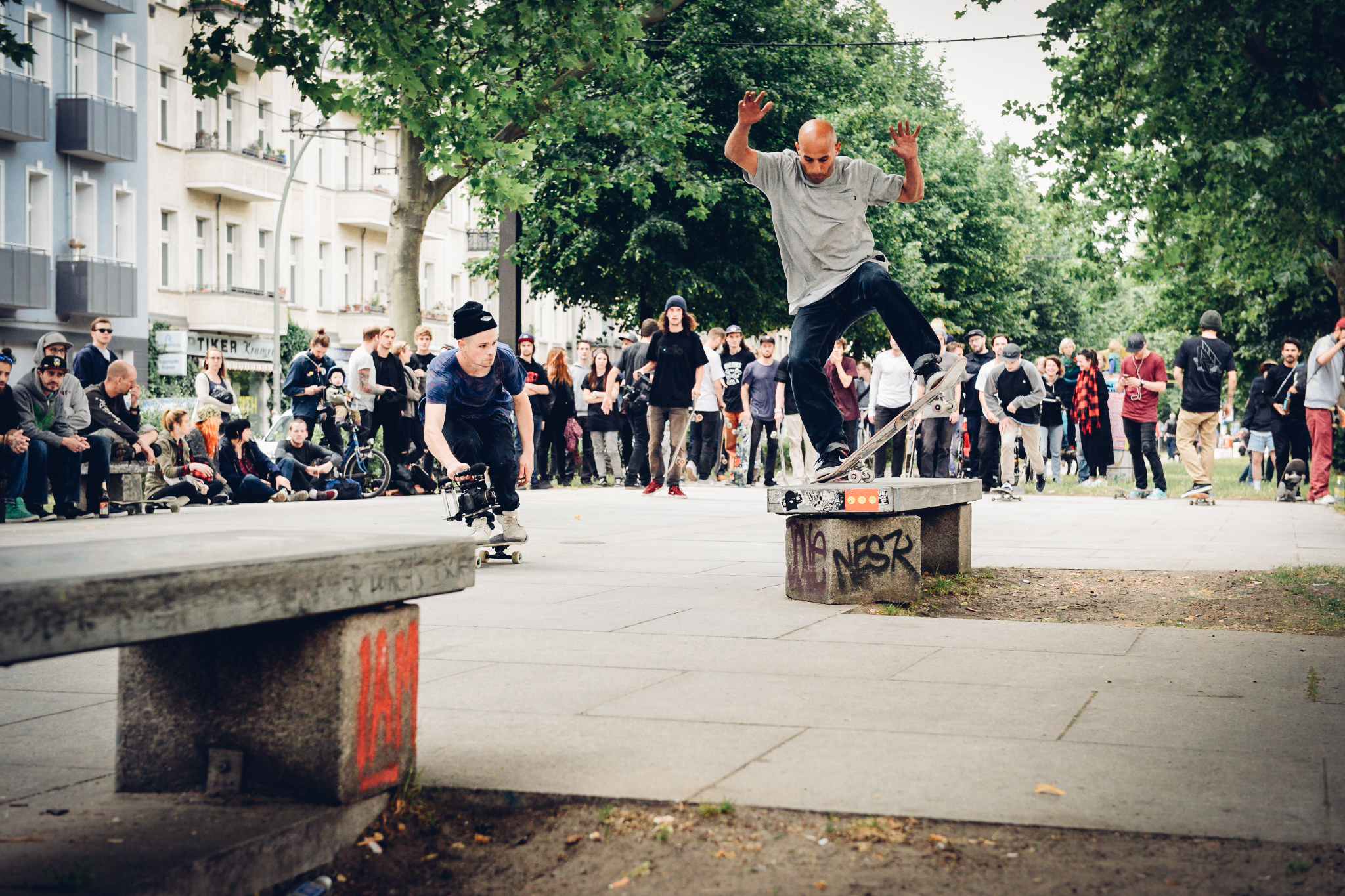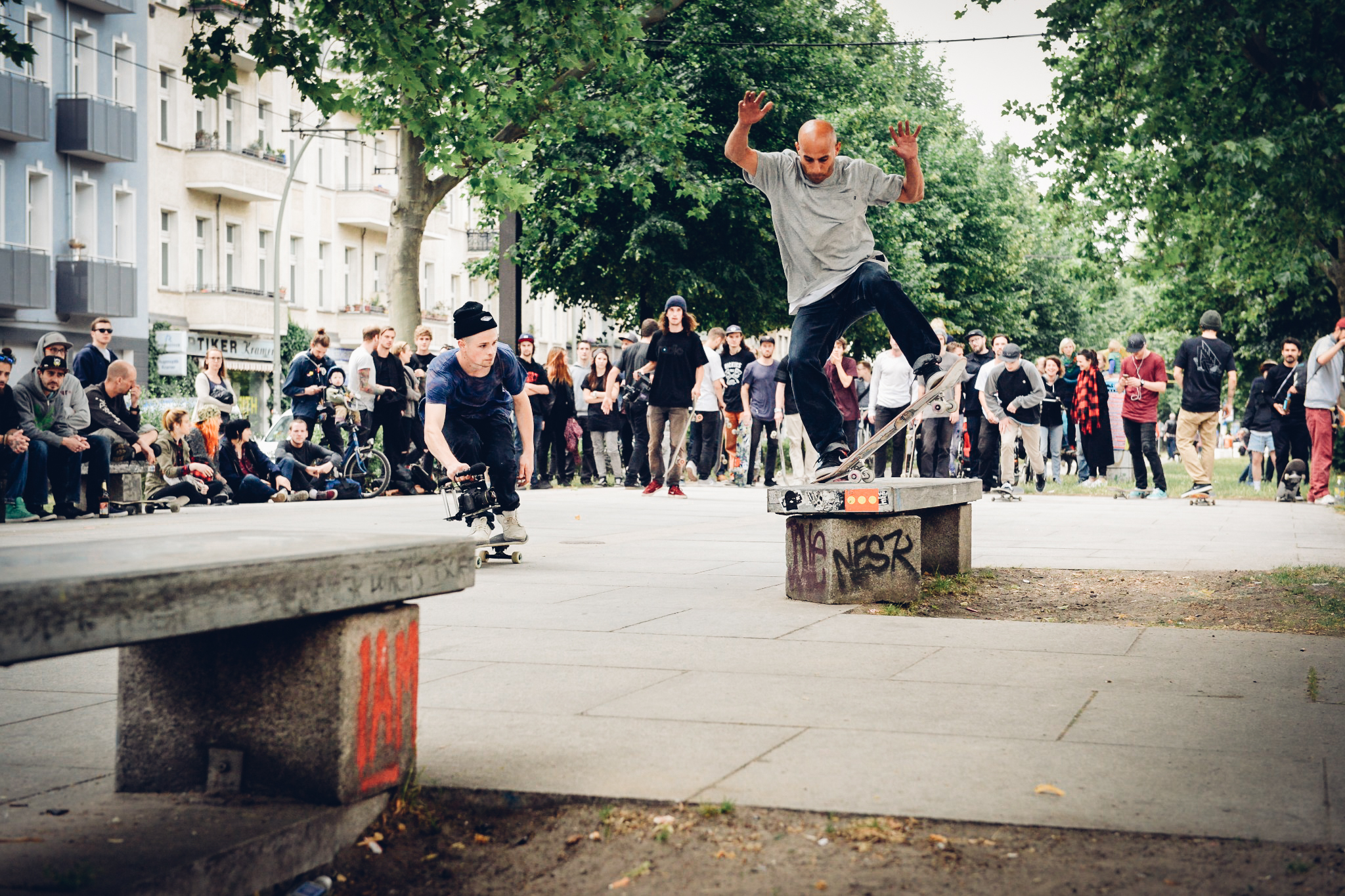 Always a pleasure to watch Sami Harithi skating.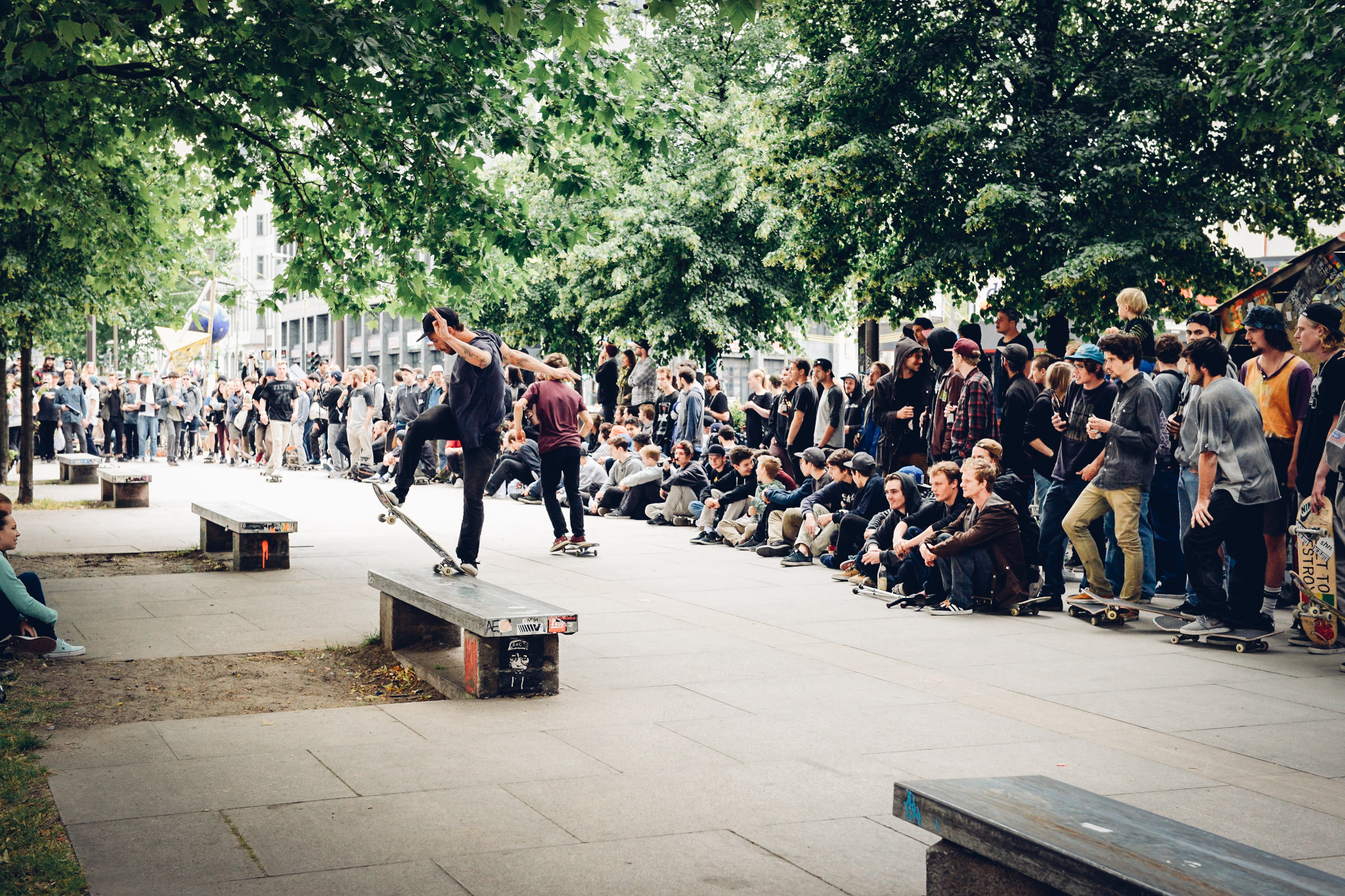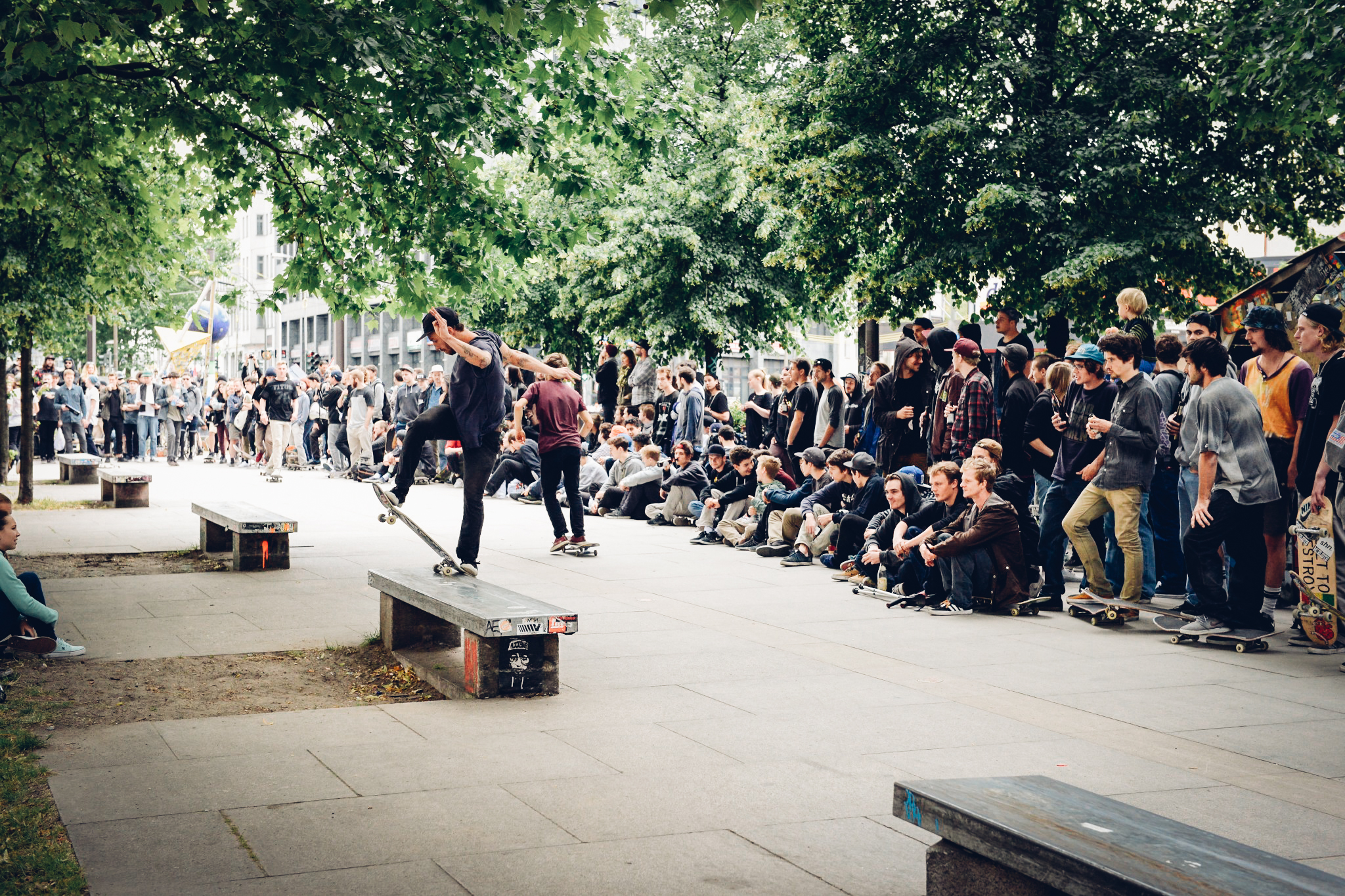 To give you an idea of this still image – Louis` fs bluntlside was fast as hell.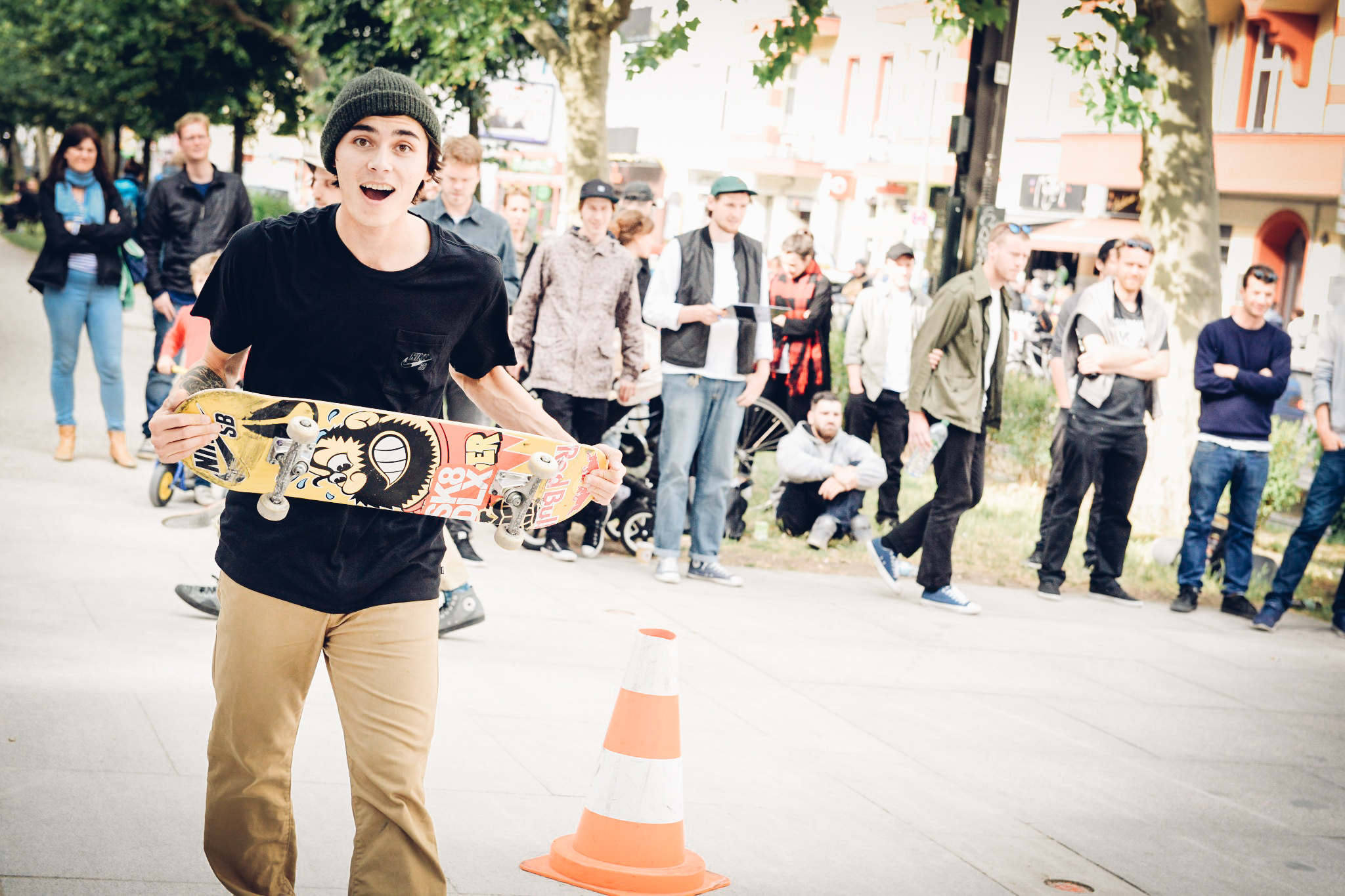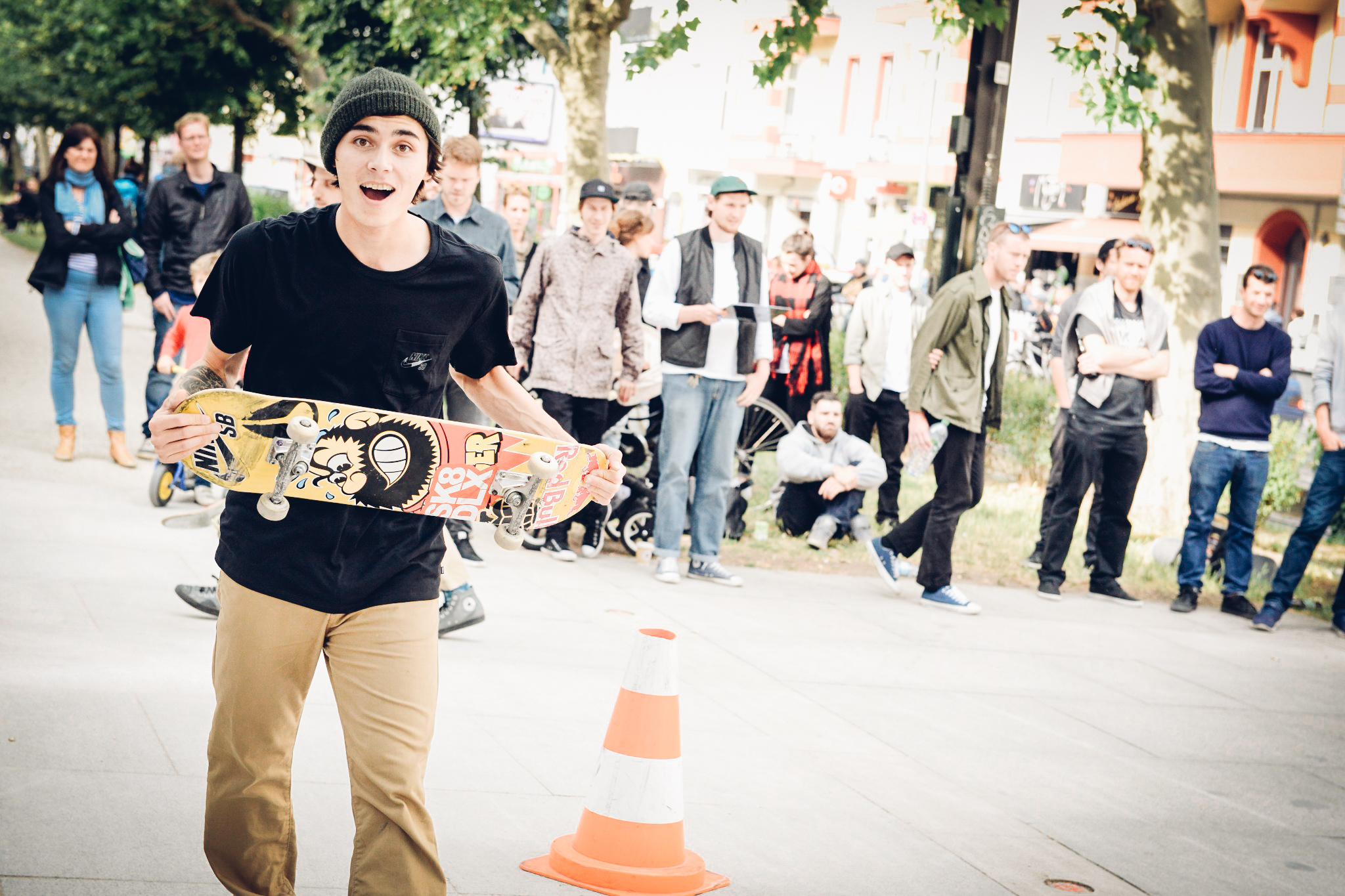 Probably Denny couldn't believe how many lines he filmed in one day.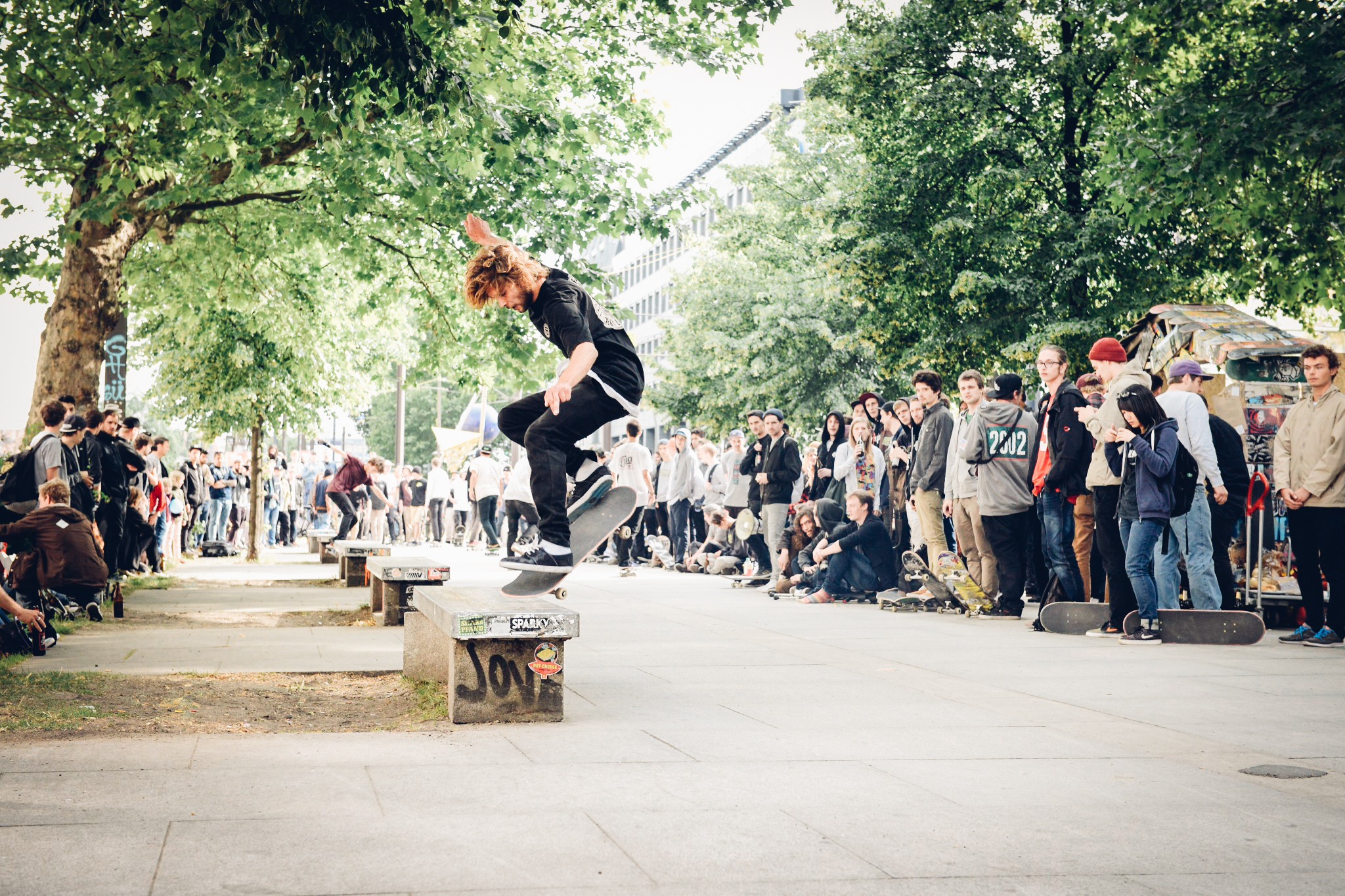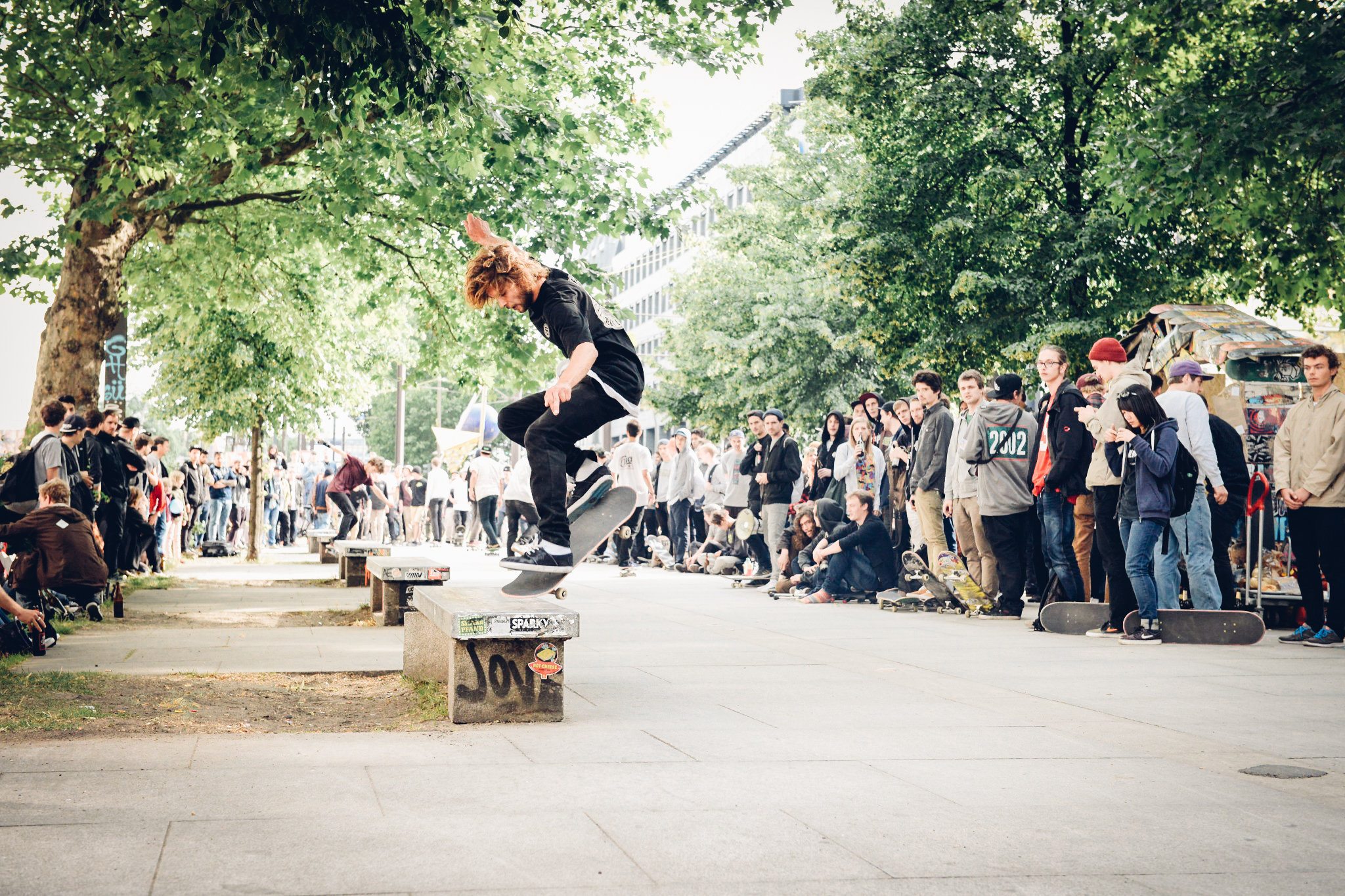 Patrick was on point, flippin' into fs crooks.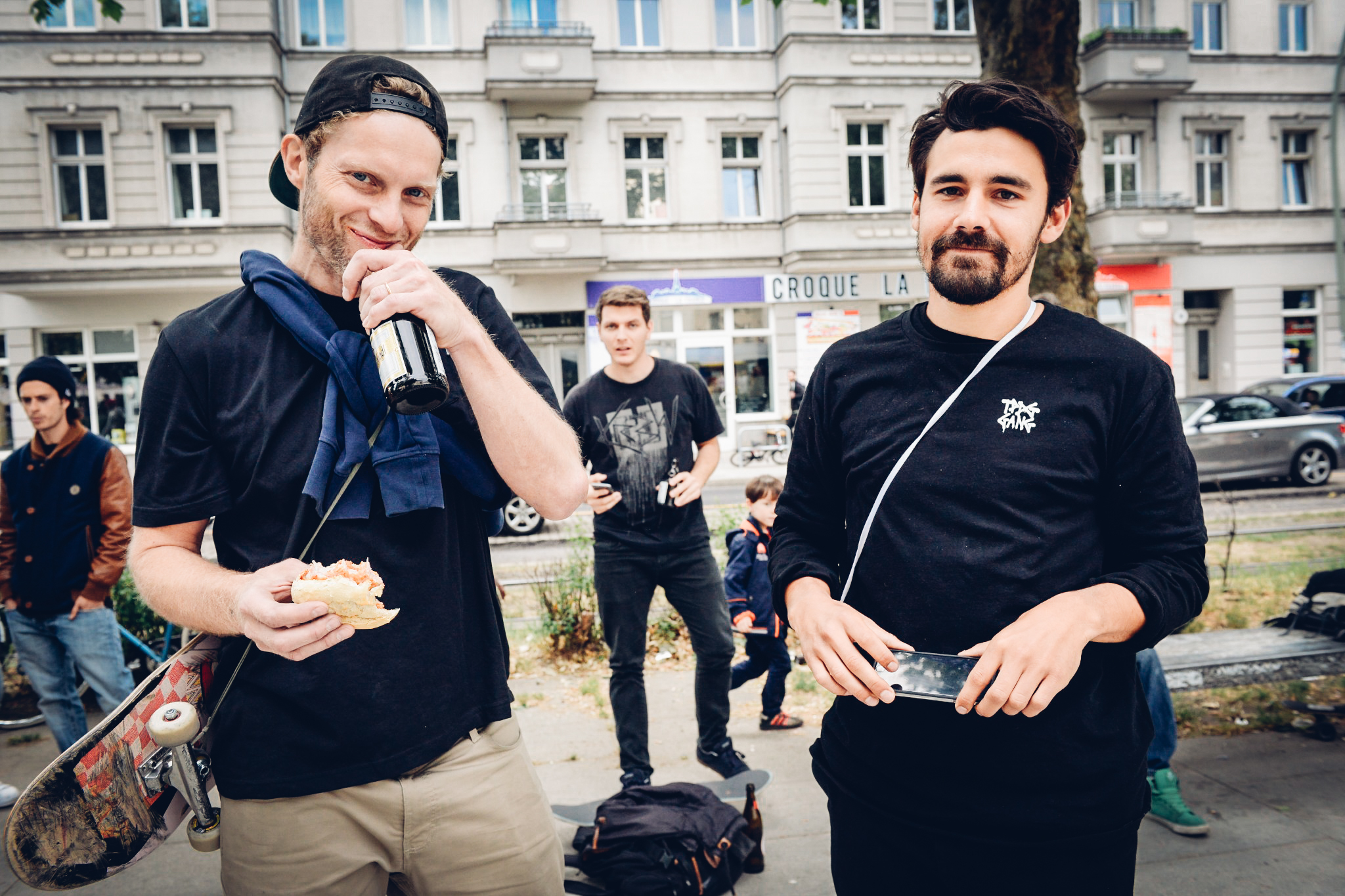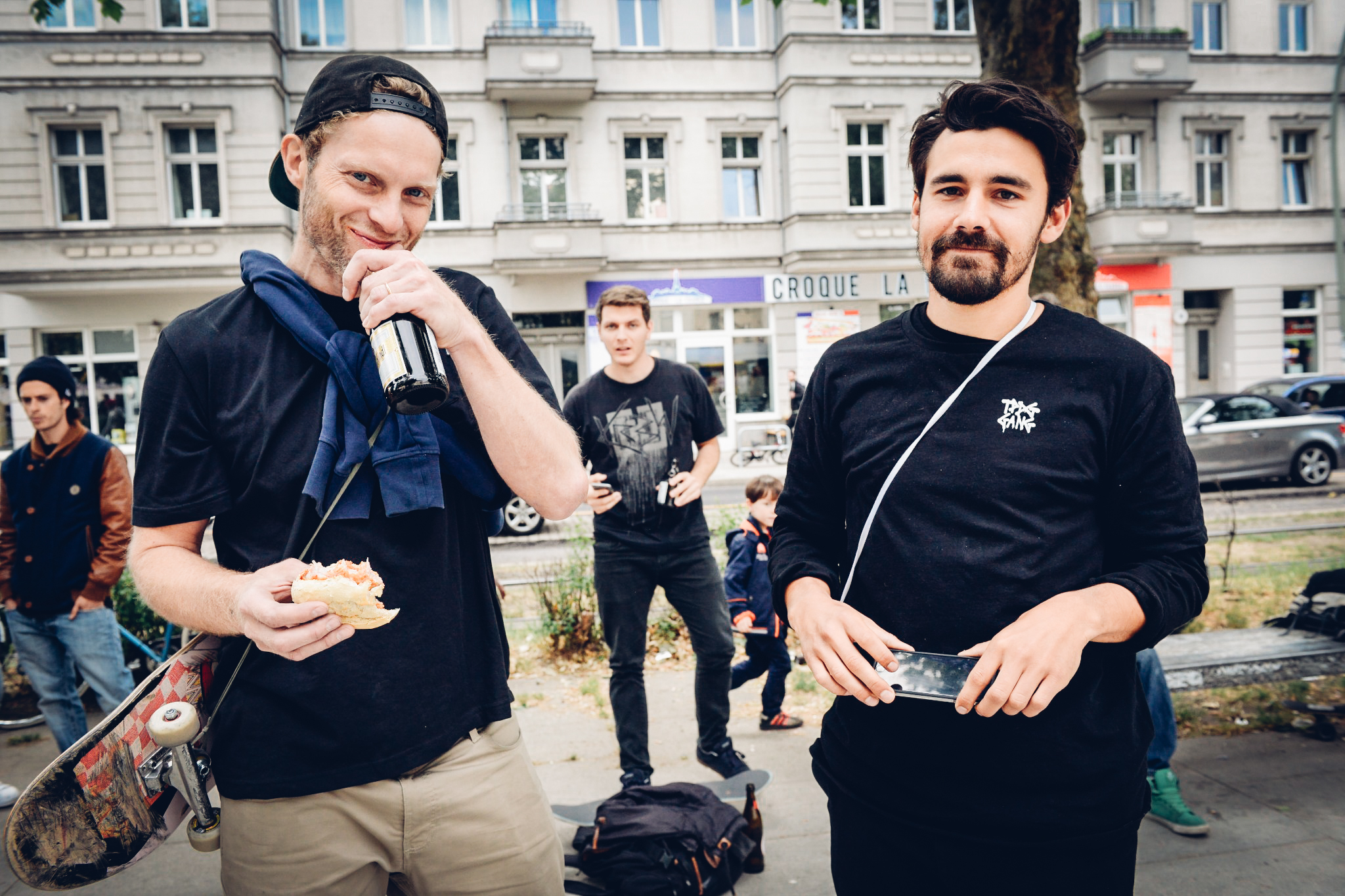 Bänke-legend Jan Kliewer hanging with Topdog Danny Sommerfeld.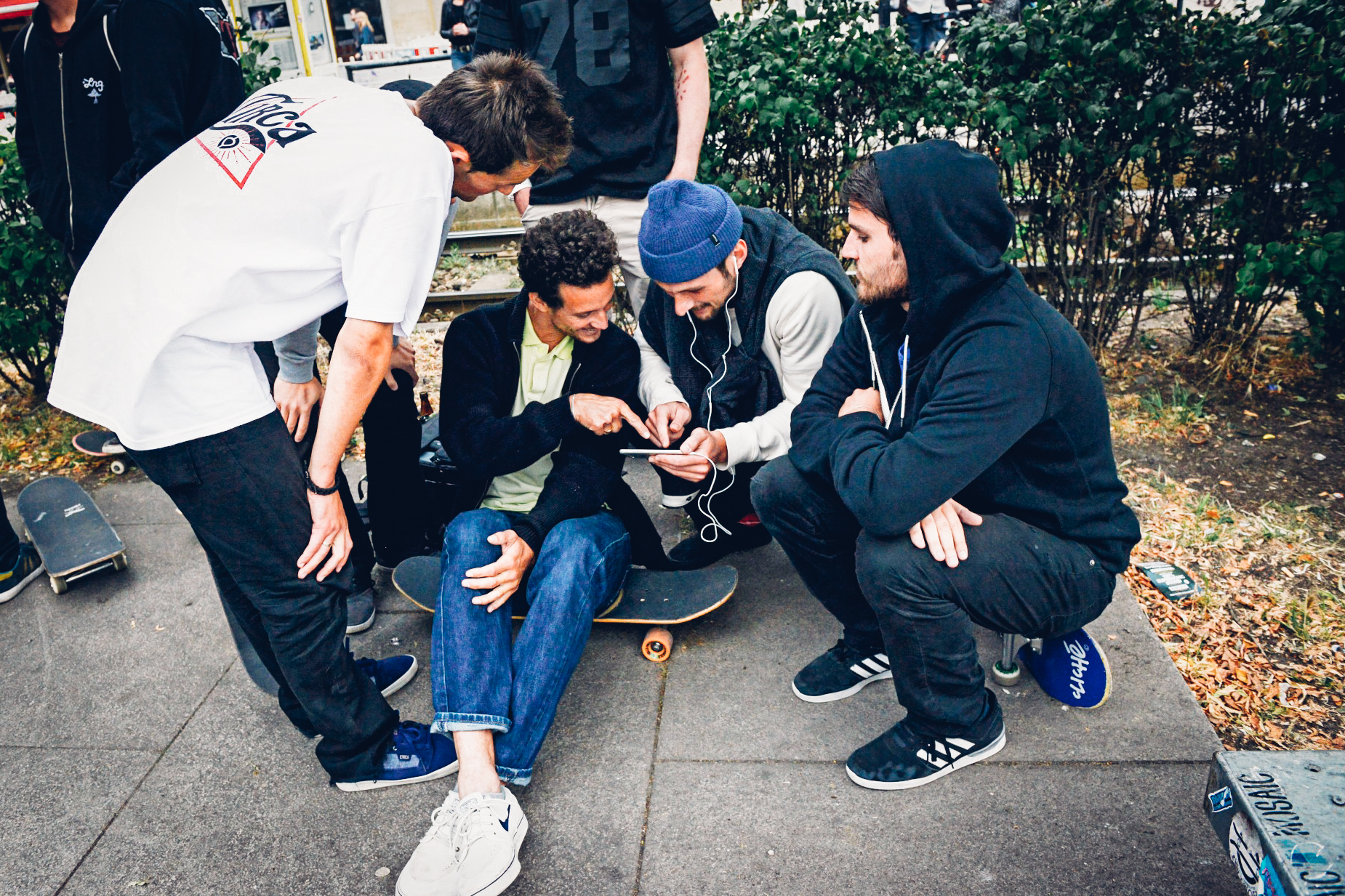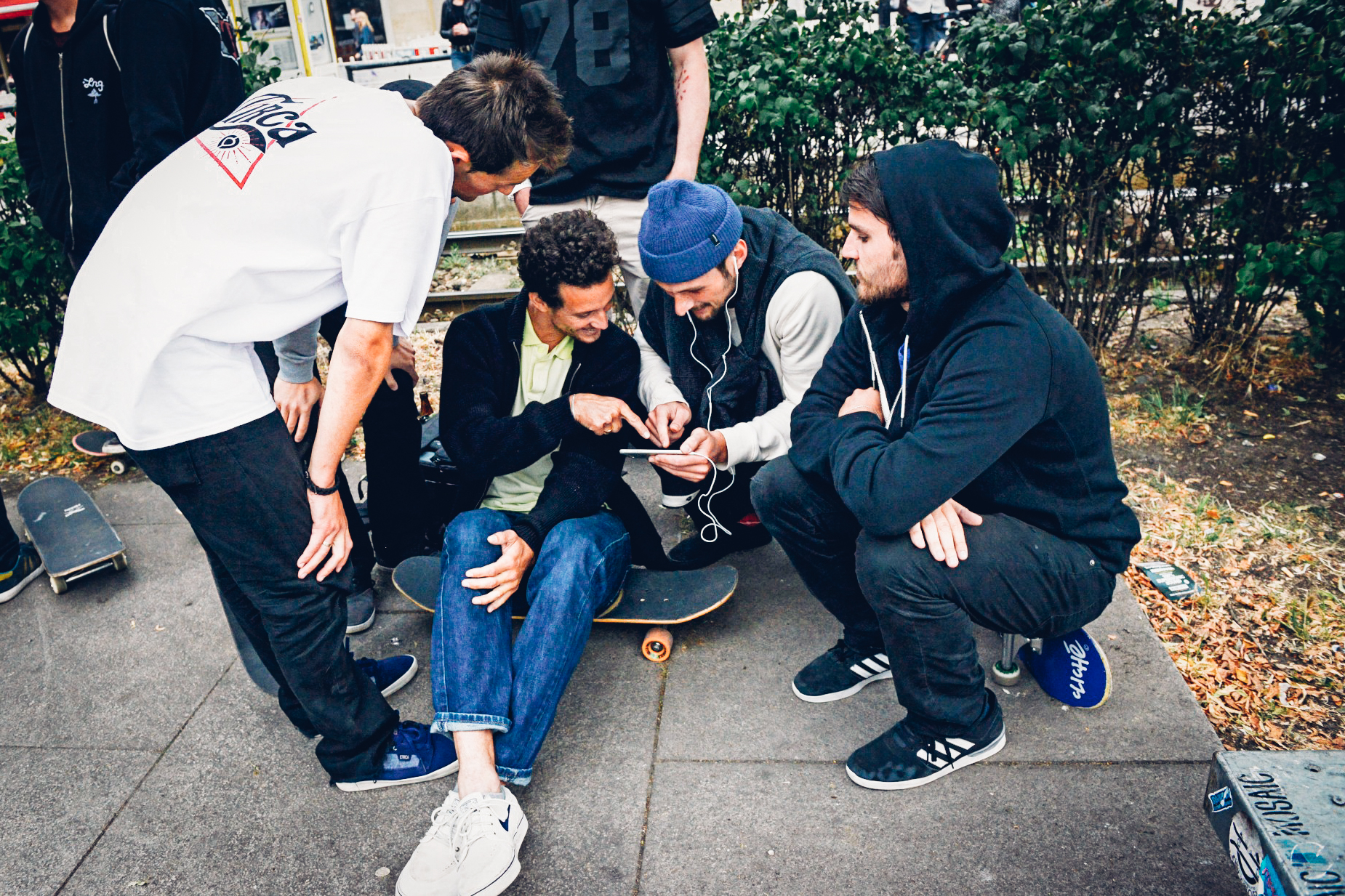 Alex, Michi, Vladik and Patrik checking the news.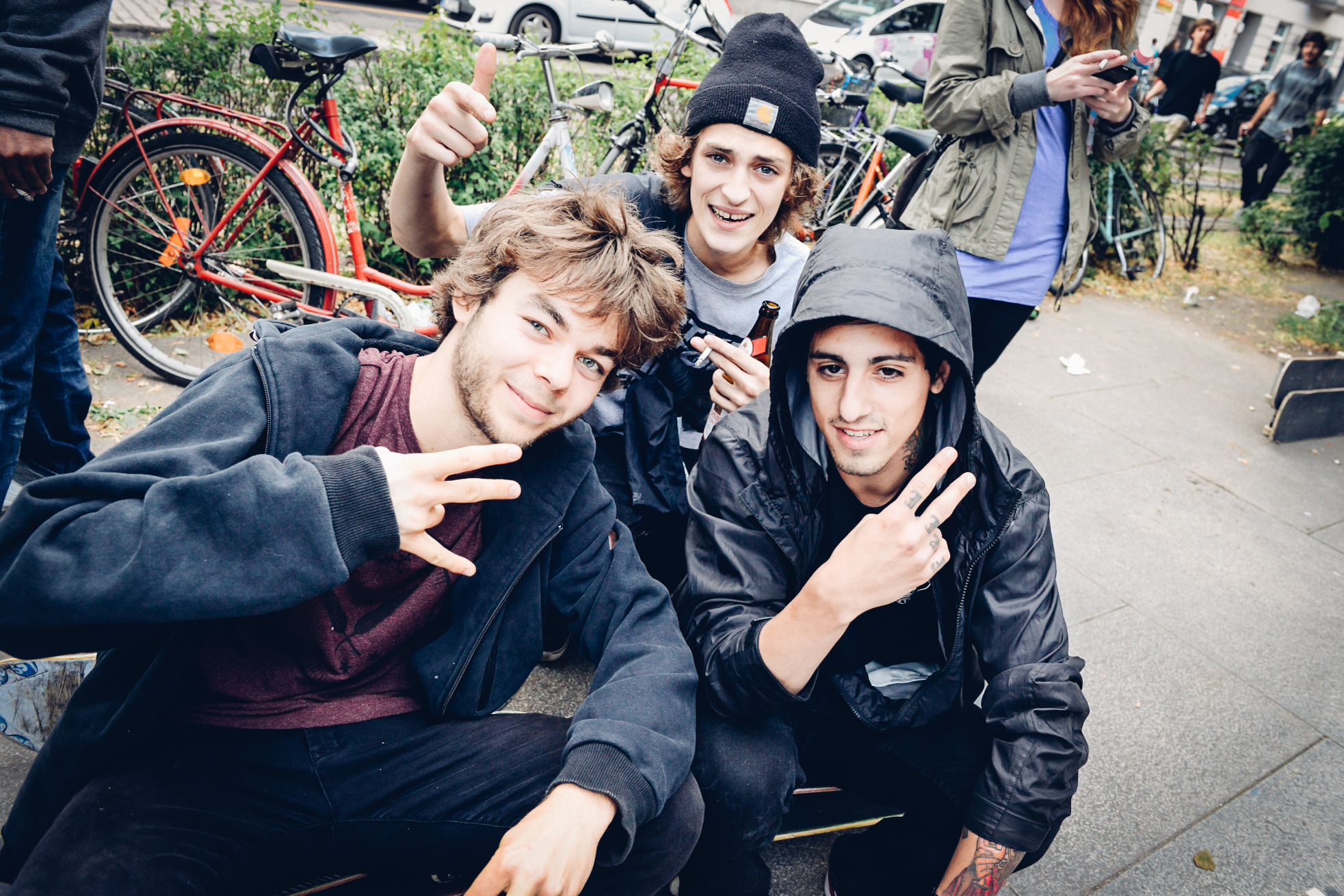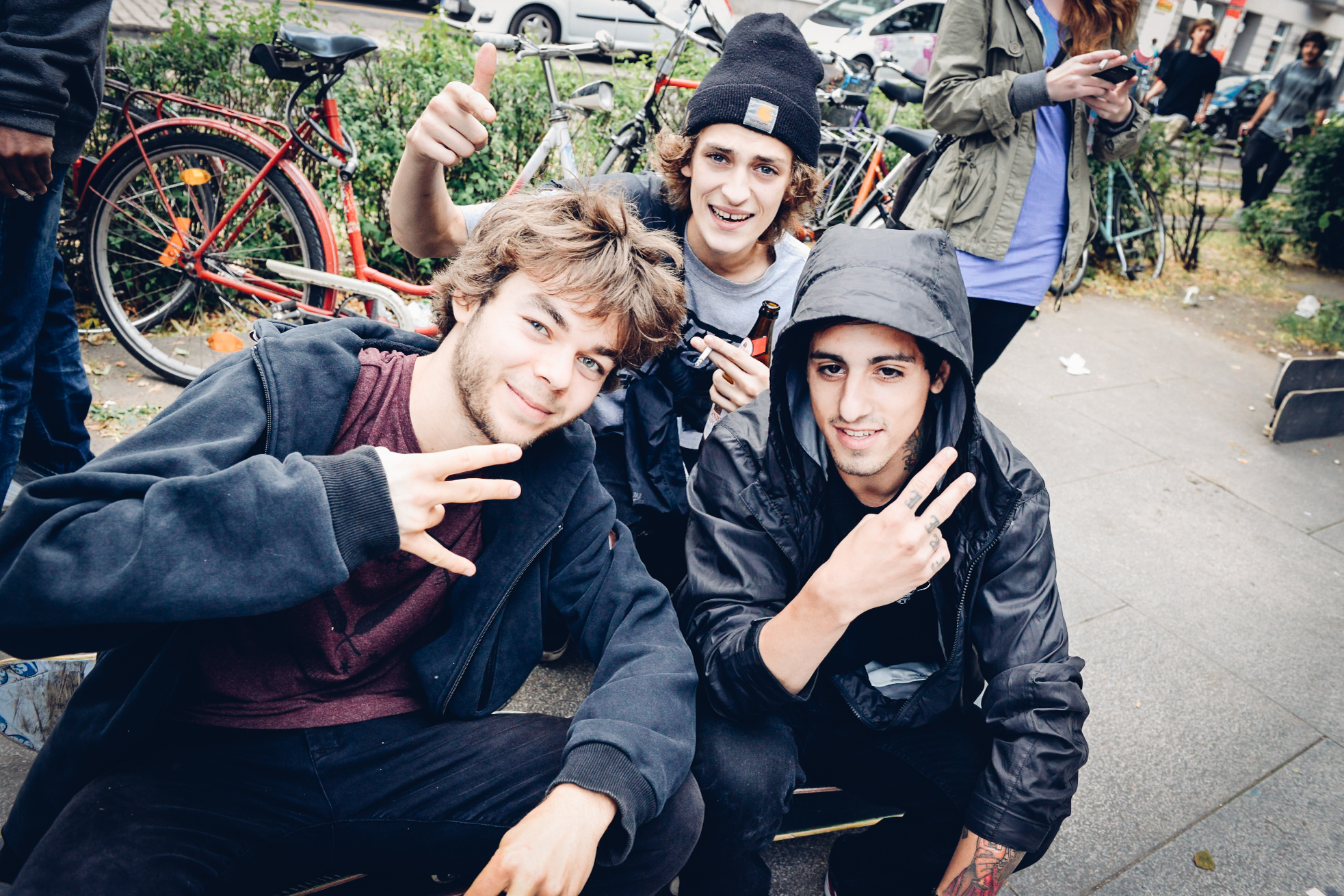 Michel Funky, Andre and friend.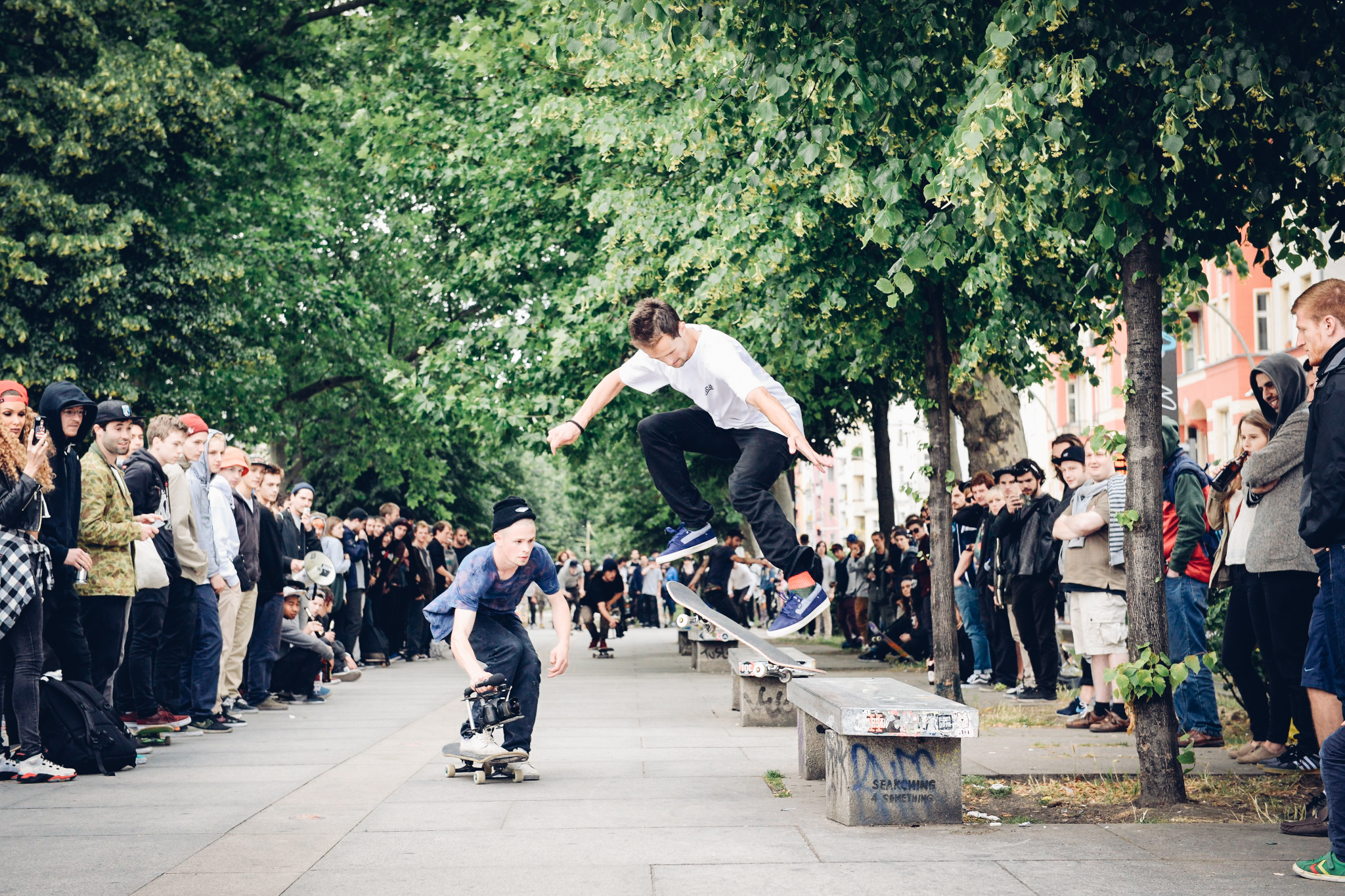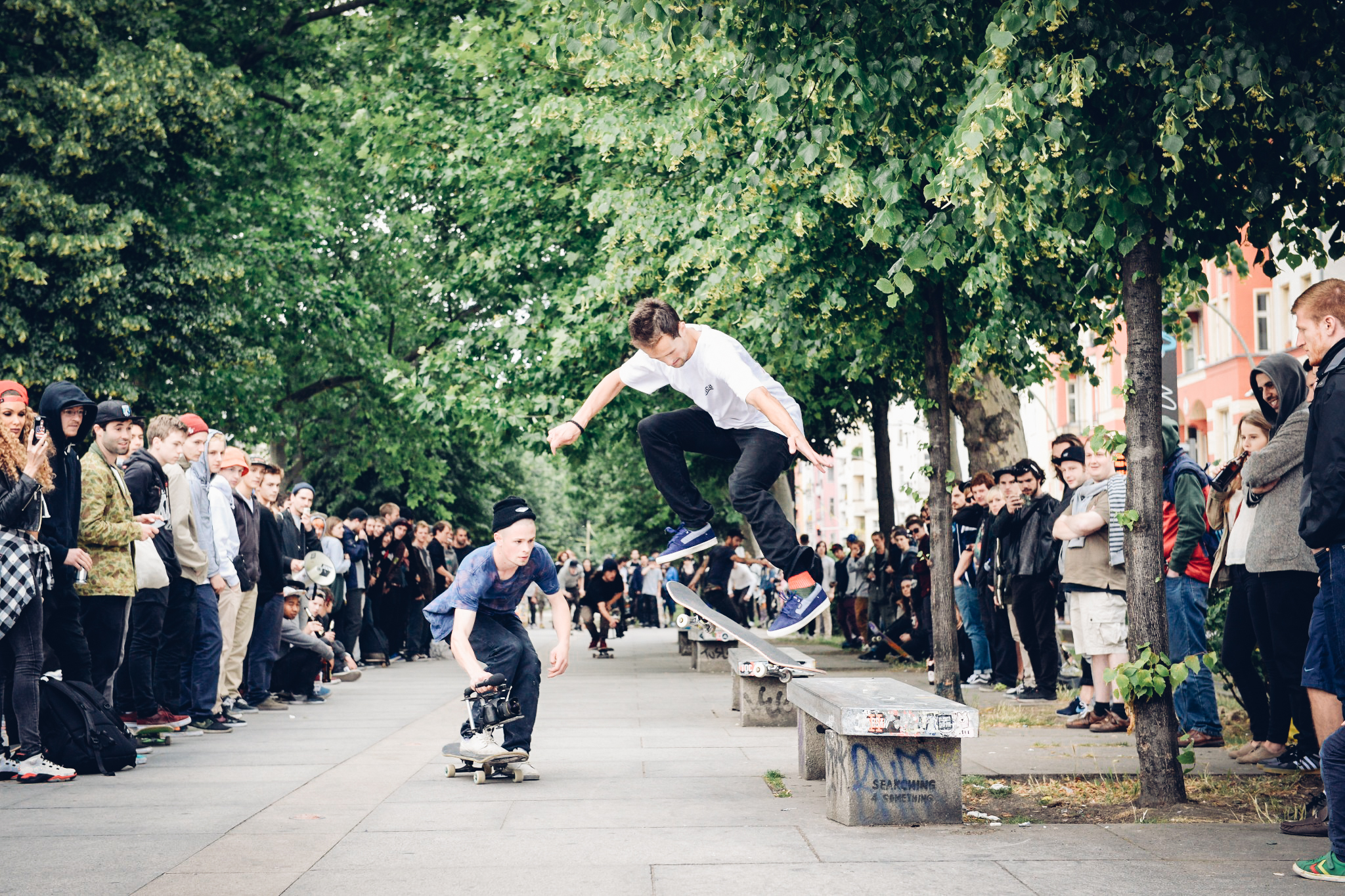 Alex Mizurov filmed 13 lines – just in the final!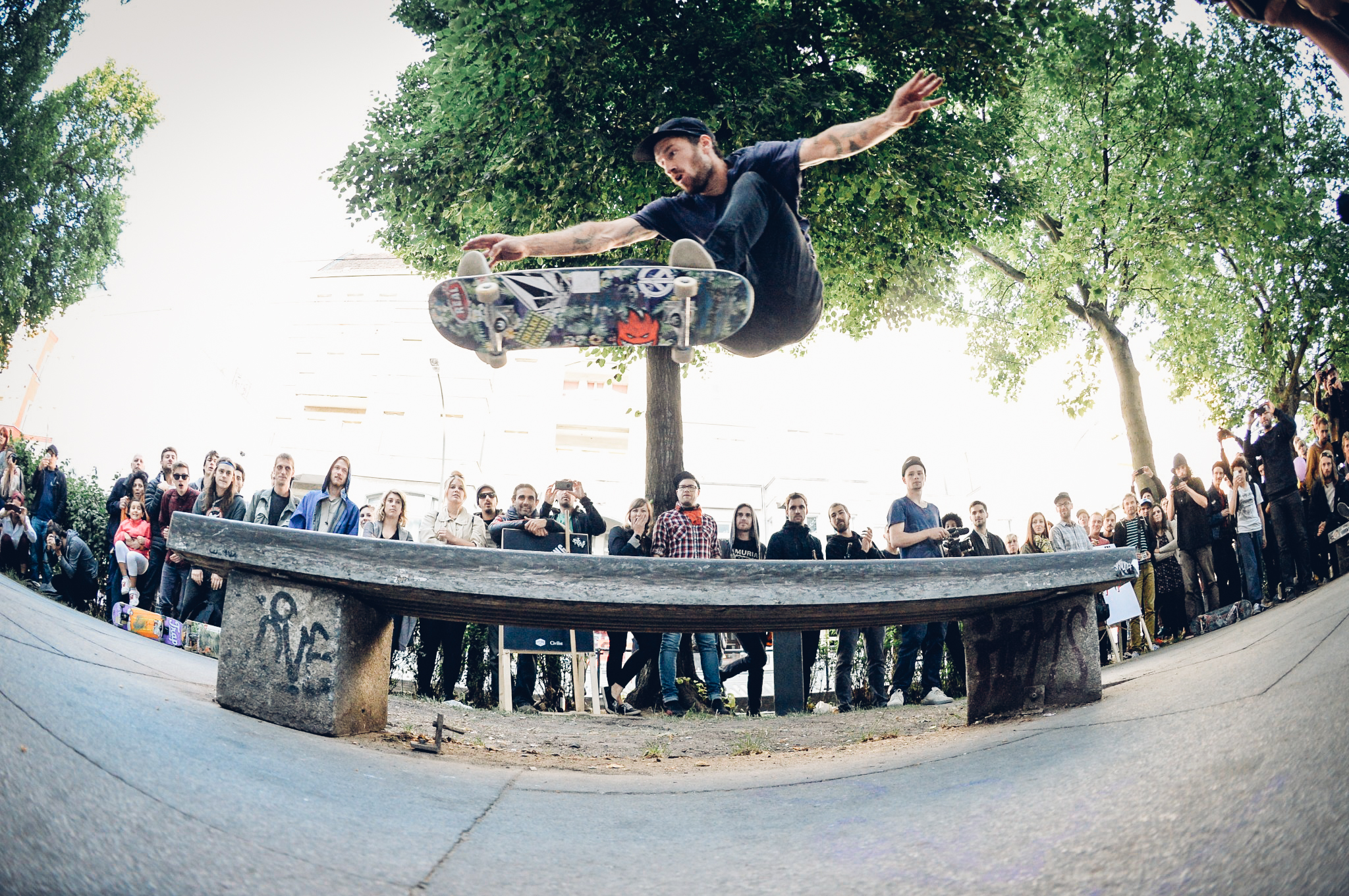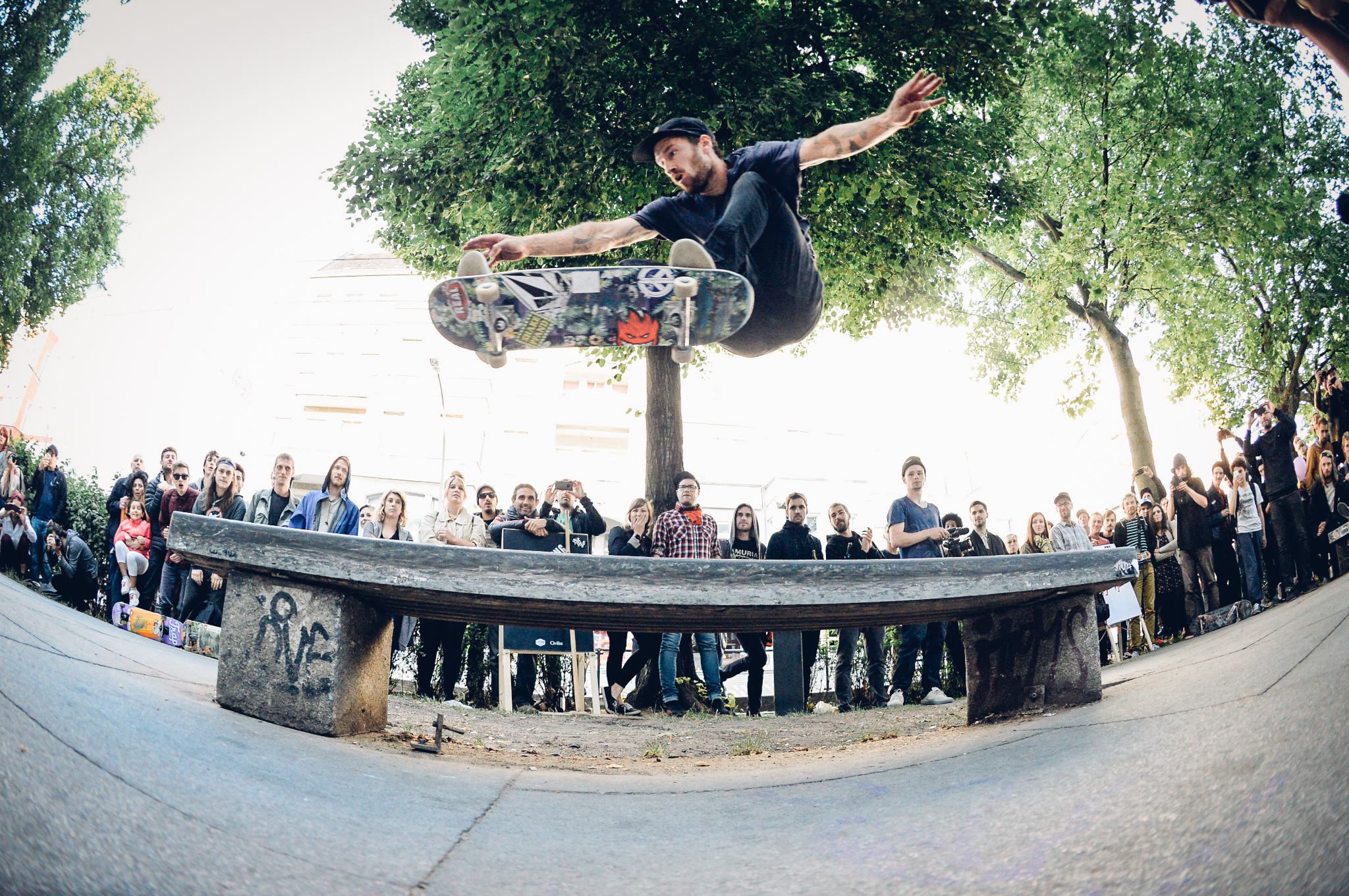 Best Trick winner Louis going for the long way.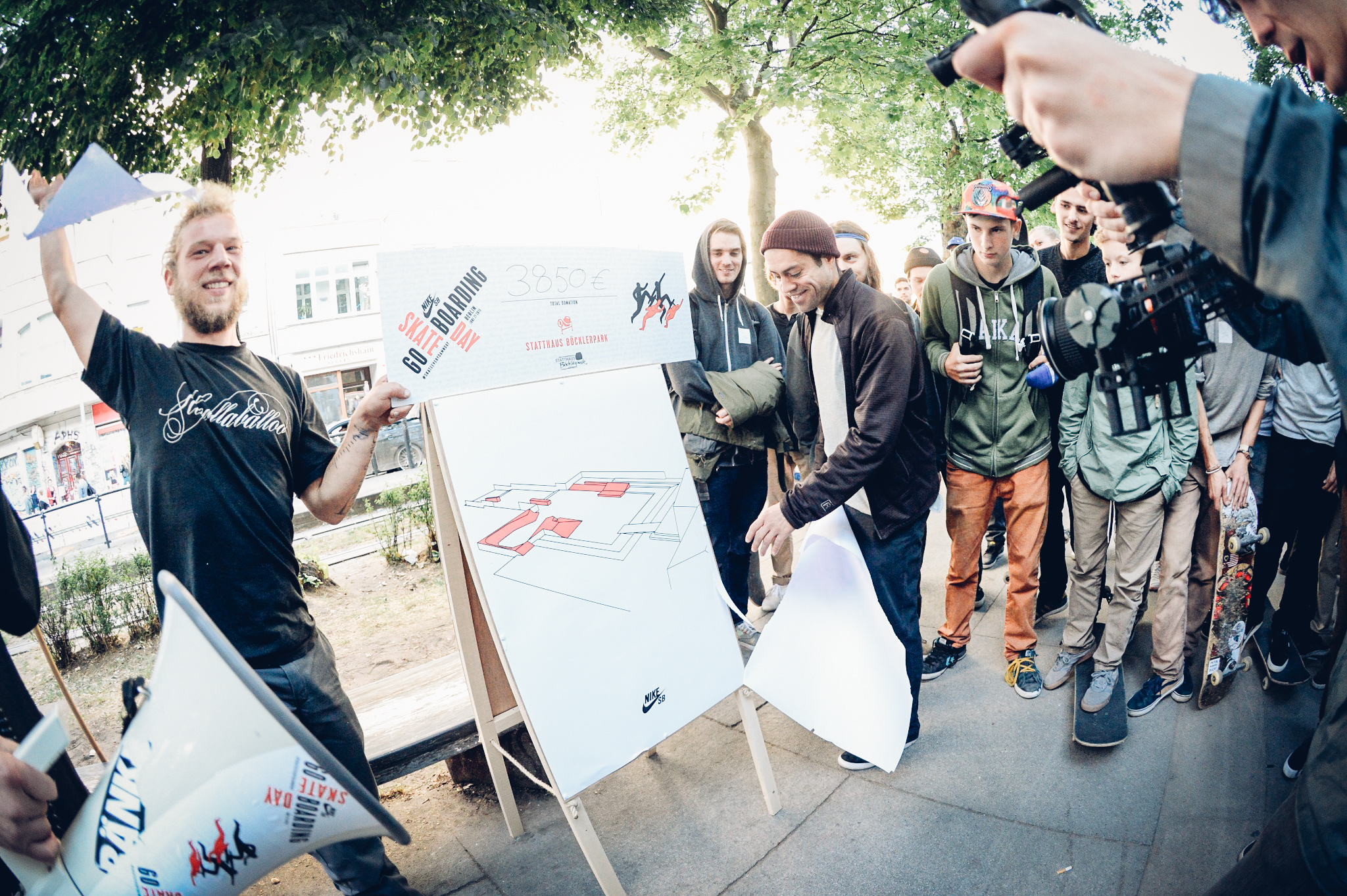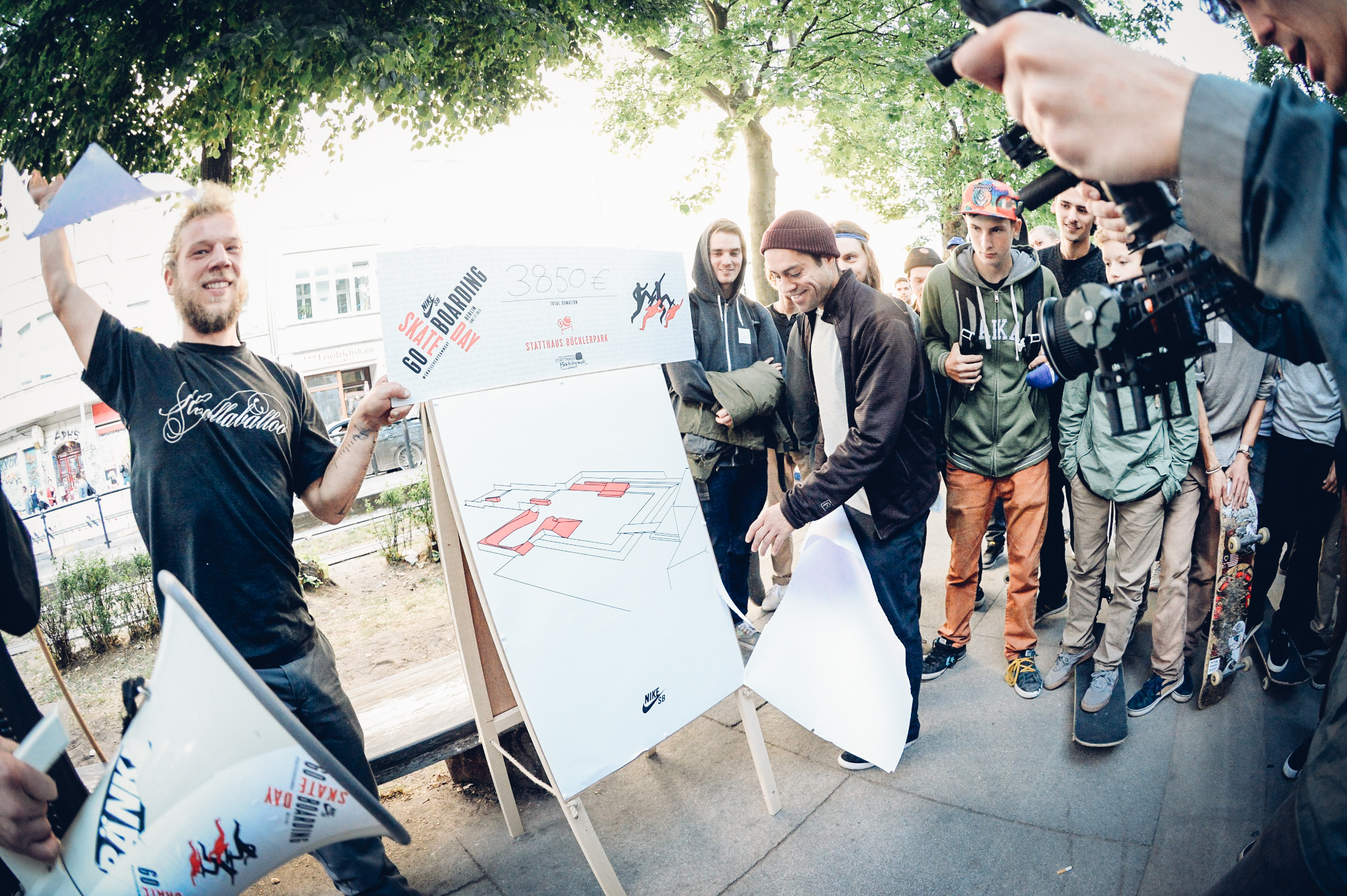 In total 3850 Euro got donated for the realization of the new skatepark project. Cheers Bo!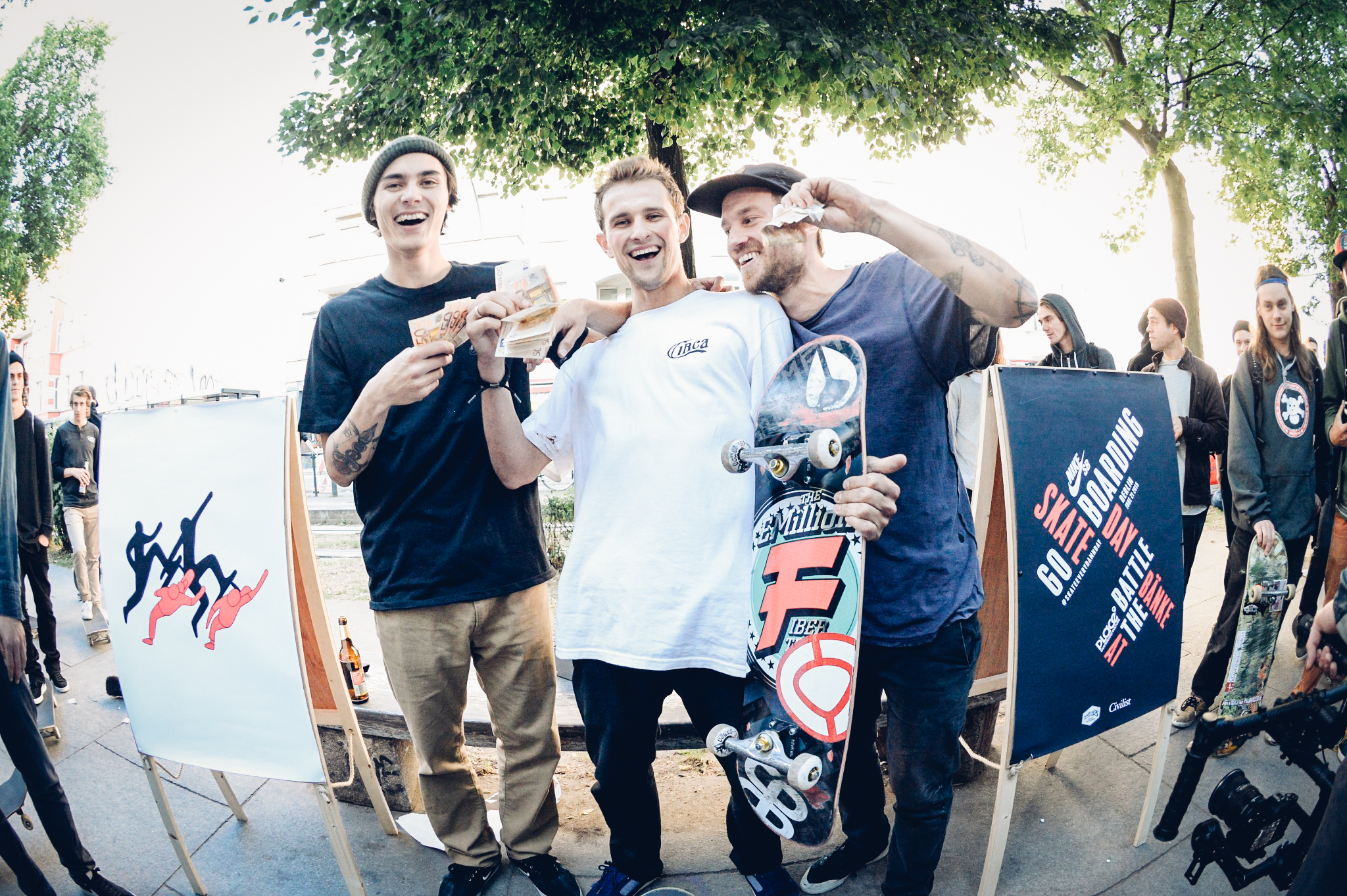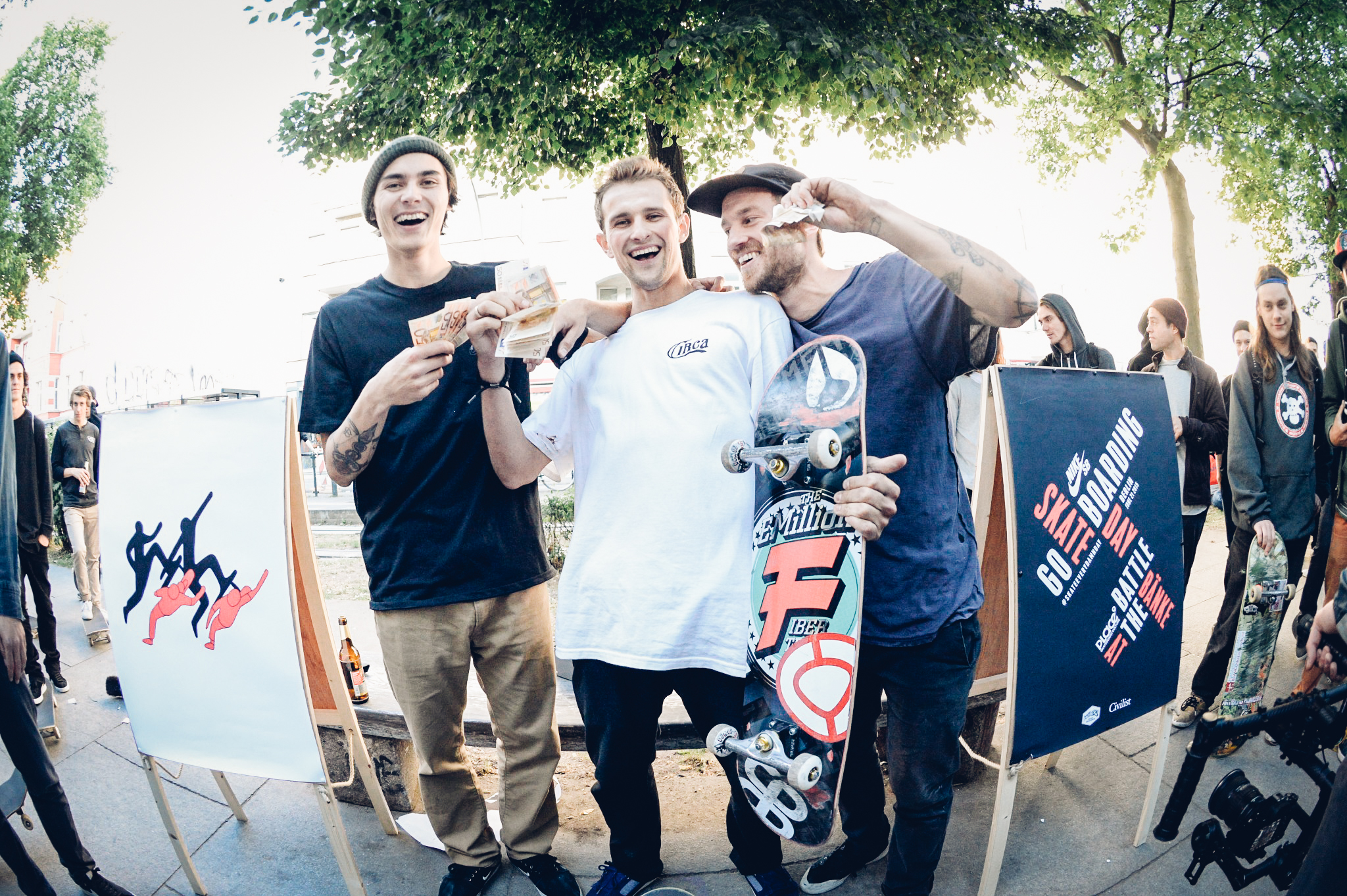 Happy winners with cash – Denny got 2nd, Alex 1st and Louis 3rd, he also won the Best Trick.
Watch out for the final video dropping this week!