Happily, I received an invitation to beautiful Paris to join the launch party of the Hélas X adidas collaboration and even to meet one of my favorite skateboarders for a little chat. Not far from the more than well-known Place de la Republique I met Lucas Puig and his Hélas fellows Stéphen Khou and Clem Brunel at a nice restaurant in a smaller side street. After I had introduced myself to everyone and ordered some food and something to drink, Lucas and I took seat in a quieter part of the restaurant.
Interview & photos by Paul Röhrs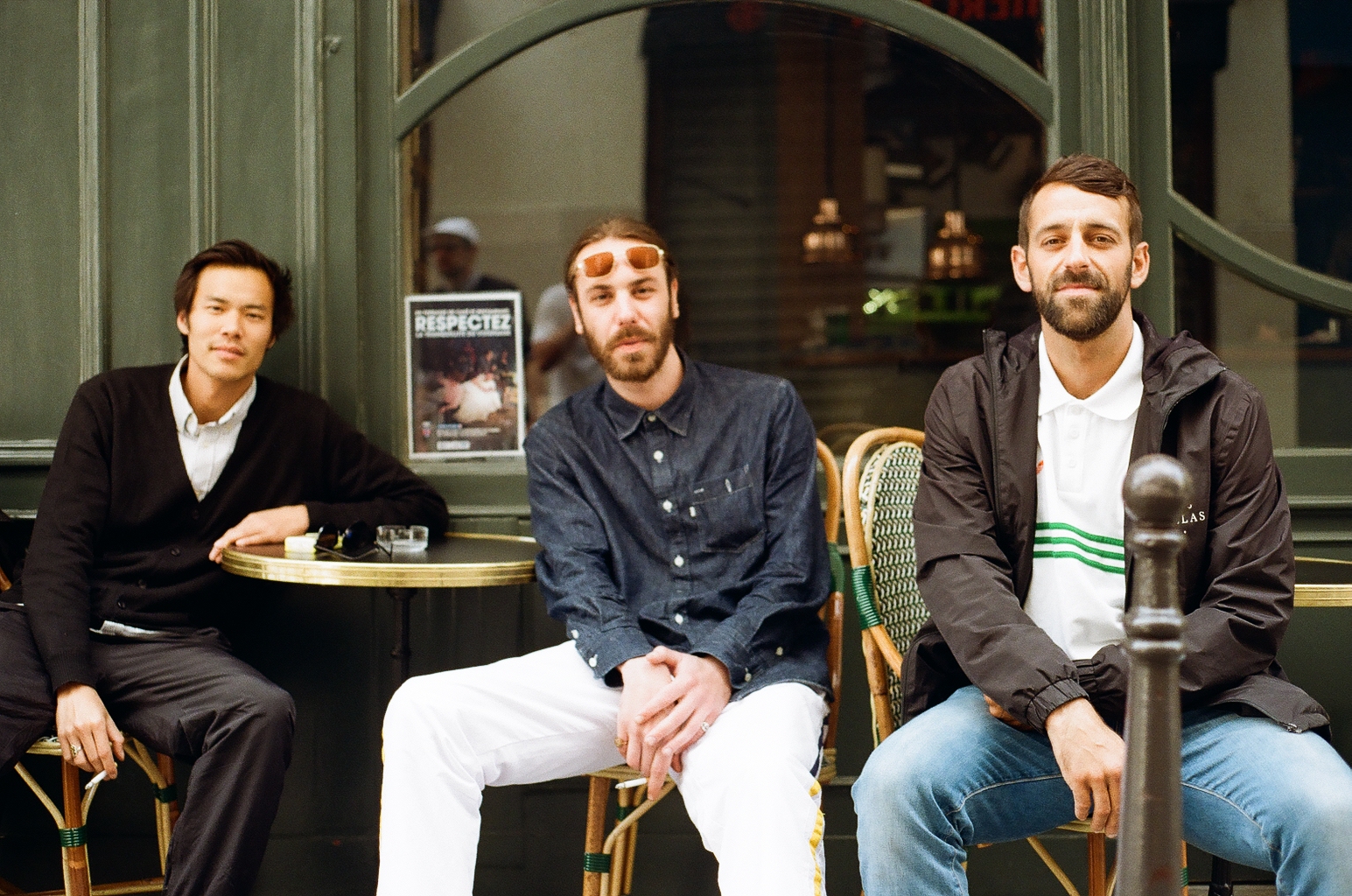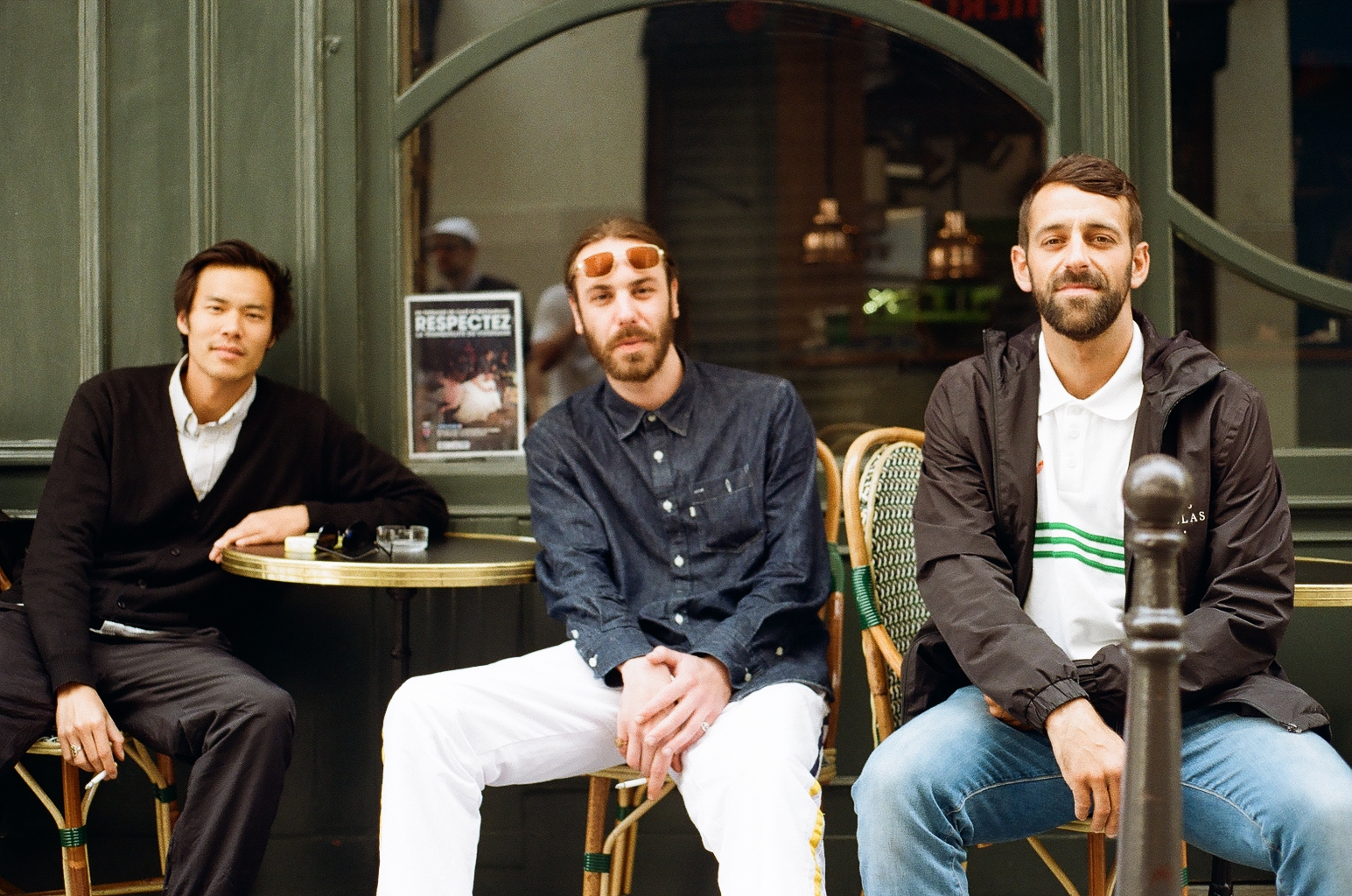 Hey, Lucas! First of all I have to admit that it is really an honor for me to meet you. Somewhere I might still have a poster from a Fourstar demo in Berlin years ago with your autograph on. So, I always have been a big fan and still am!
Oh, crazy! I'm appreciating man! Thanks!
Well then, let's start with the basics! How are you?
I'm really good man! I can't complain. I'm finally able to skate again, we have this collab with Hélas and adidas and yeah, I am happy to be here right now.
Nice to hear that! Since your knee is healing and getting better each and every day let's briefly talk about this accident. What did actually happen?
Yeah sure! Well, I tore my same ACL already for the second time. So, I got the typical ACL surgery again and had to go through a lot of physical treatments for months.
I know from a friend that it can get complicated if you tear your ACL more than once.
Yeah, I mean as you see with a good surgery and rehab two times is still repairable, but I think I should try not to fuck with it for a third time. (Laughs)
How did it happen? Usually the worst things happen doing the easiest tricks.
Exactly man, I just tried to ollie a couch for a cool looking picture for my instagram. I put the couch in front of a little bump. Then I tried to ollie it once and I was like "man, this is harder then I thought". So, I went a little faster and then my back foot got stock and I quite uncontrolled landed only on my front leg with all my weight on it and then it just snapped. So yeah, you always get hurt on the stupidest moments. So, watch out! Shit like this happens when you don't really pay attention to what you do because you think it's easy, you know.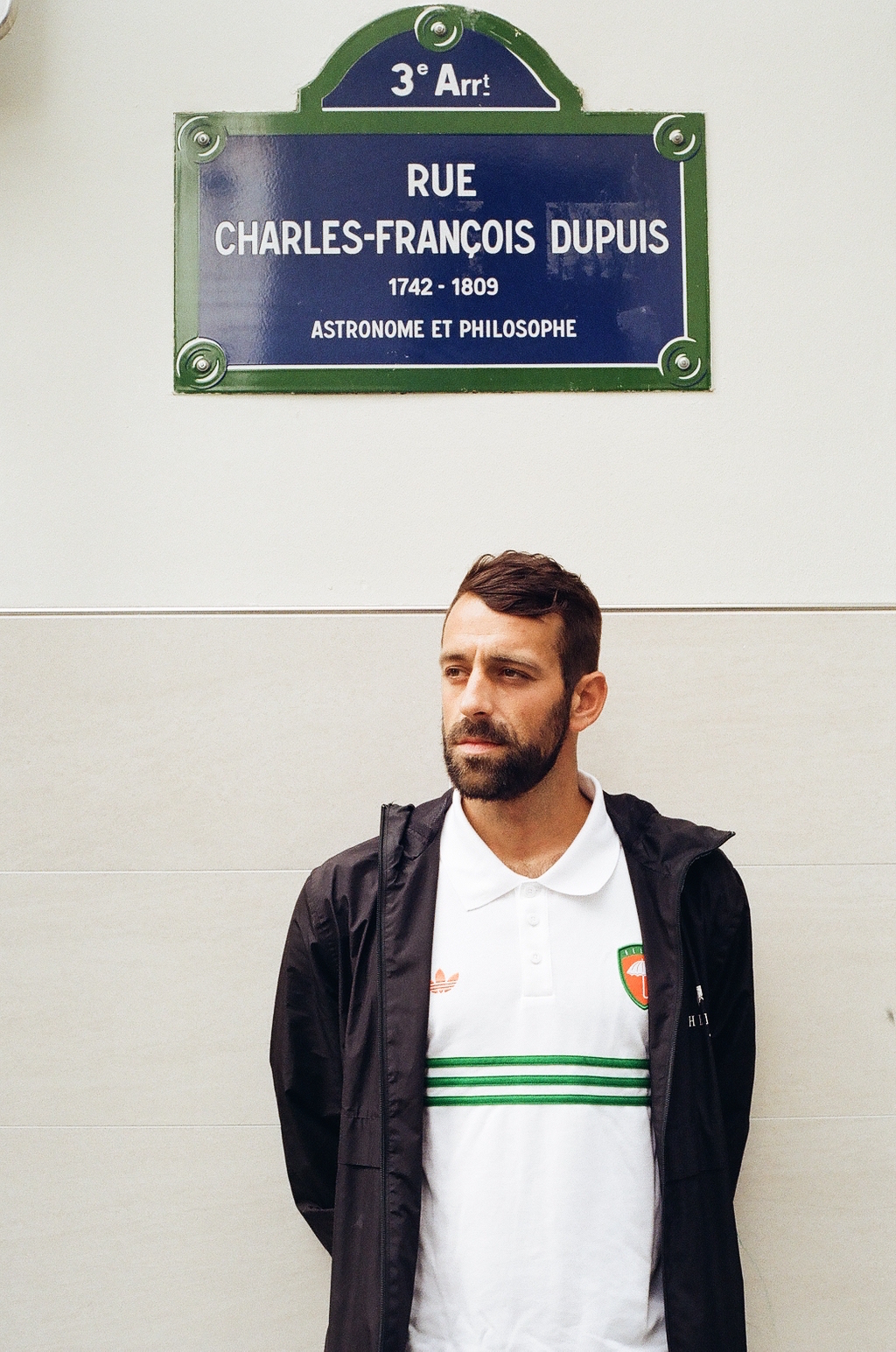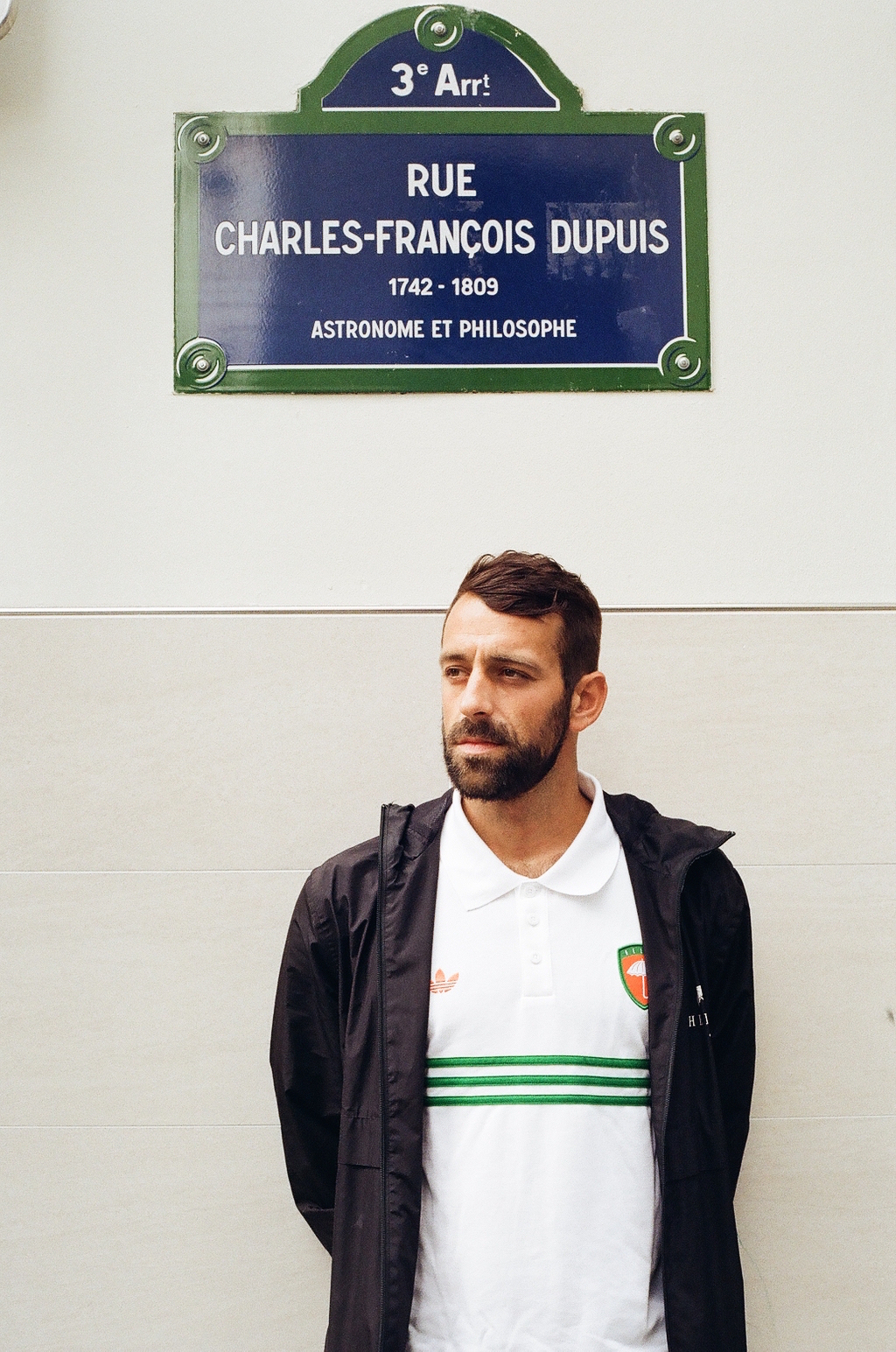 When you were injured you, of course, weren't able to skate, which is as everyone can imagine a very tough time. But, on your instagram it seemed like you were using your time out for some new activities. For example, you started surfing. Could one say, that there also is something positive about having the chance to step back from skating for a little while?
You know, when you are skateboarding all the time, the other life that exists around you is just paused. For example, I lost my driver license and actually needed it back again, but I just haven't had the time to do so. When I hurt my knee, I was kind of forced to take this break that I also needed to finally do my paperwork and all the annoying "regular life" stuff. And when I was done with everything, I just needed to do something cool, you know!? Since I couldn't skate I was like "man, what can I do to just be outside?" So I started fishing and stuff to be outside with my friends, instead of playing PlayStation all day.
How are your feelings about that Cliché is out of business now?
When I first got the news I was shocked man. I couldn't believe it.
So, it was surprising for you, too?
Yeah, I mean for everybody! It wasn't like they planned to shut down the company they just had to. So yeah, it was really sad and it took some time for me to realize it. You know, we all grew up together. I have been riding for Cliché since I was thirteen. I even had my first skate trip with them.
Yeah, and I mean you have been super loyal like you never even thought about taking the next better offer and switching to another board brand.
Yeah, since we all became really good friends it didn't felt like business at all, and thus I always felt being at the right place even if there sometimes have been also tough moments. Now I think these 15 years have been the best time of my life, and although it is really hard to move on I am more than happy to have shared all these great experiences with them. So, I try to see it that way, you know.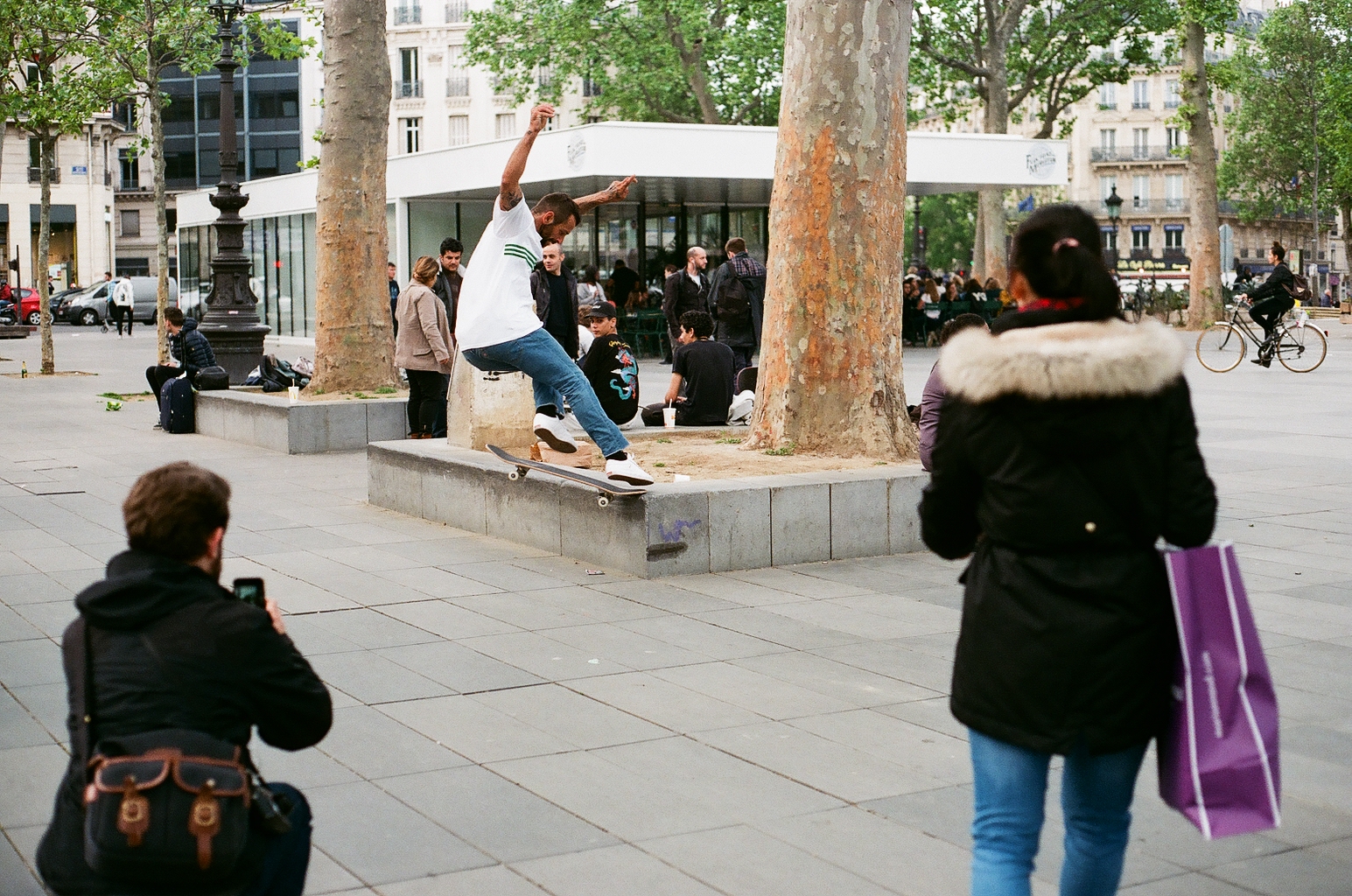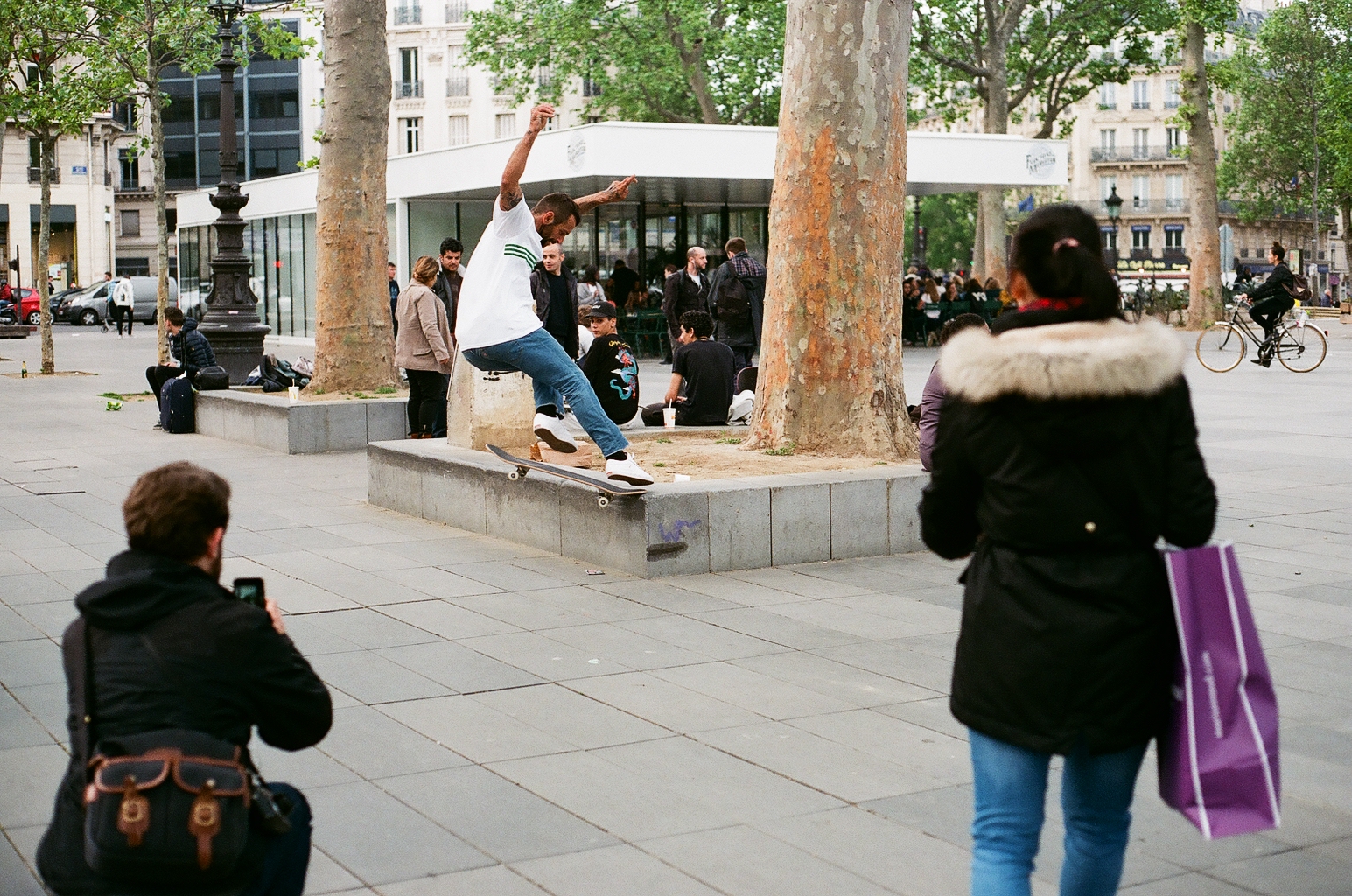 Switch Fs Slappy Noseslide 270 – Place de la Republique
How does the new chapter of your life is going to look like? I can imagine that you already got plenty of offers on your desk right now. Will we see you being introduced on a new team soon or are you probably planning to start your own company like you already did with Hélas as a clothing brand?
No, I'm not going to start an own brand because Hélas is already enough of work. I already got some new offers on which I'm super stoked on, you know. I'm just going to take my time to do the right decision and then let's write a new chapter and hopefully go for another 15 years!
Sounds good to me! Well, talking about Hélas, tell me about how this collaboration with adidas came about. Who had the idea first?
Well, of course, riding for adidas was the main reason that brought us the idea. We are always thinking about new collabs and this time it just took a couple emails and both sides were like "fuck yeah, let's do it!" So, my friend started to work on some graphics and also adidas had some ideas and then we brought everything togther. Boom! Tennis style! I think this theme is fitting for both companies pretty well, too.
Do you have any other companies in mind you would like to collaborate with?
Yeah, for sure! There are a lot of stylish companies out there. But for now we are happy to have this one with adidas. So, we will be focusing on this one and maybe do a second one and then we'll see what happens then.
Before Supreme collaborated with Lacoste, I always thought this would be cool with Hélas.
Yeah man, when we started Hélas and still were this little company we were like "Yeah, one day we will be working with Lacoste and shit like that!" (Laughs) It was our dream, you know. But now, Supreme already did it and I really like it. Who knows, maybe one day we will have a big collabo like this as well. But for now, as I said, I can't be any happier. Adidas is big for us, you know, it's insane!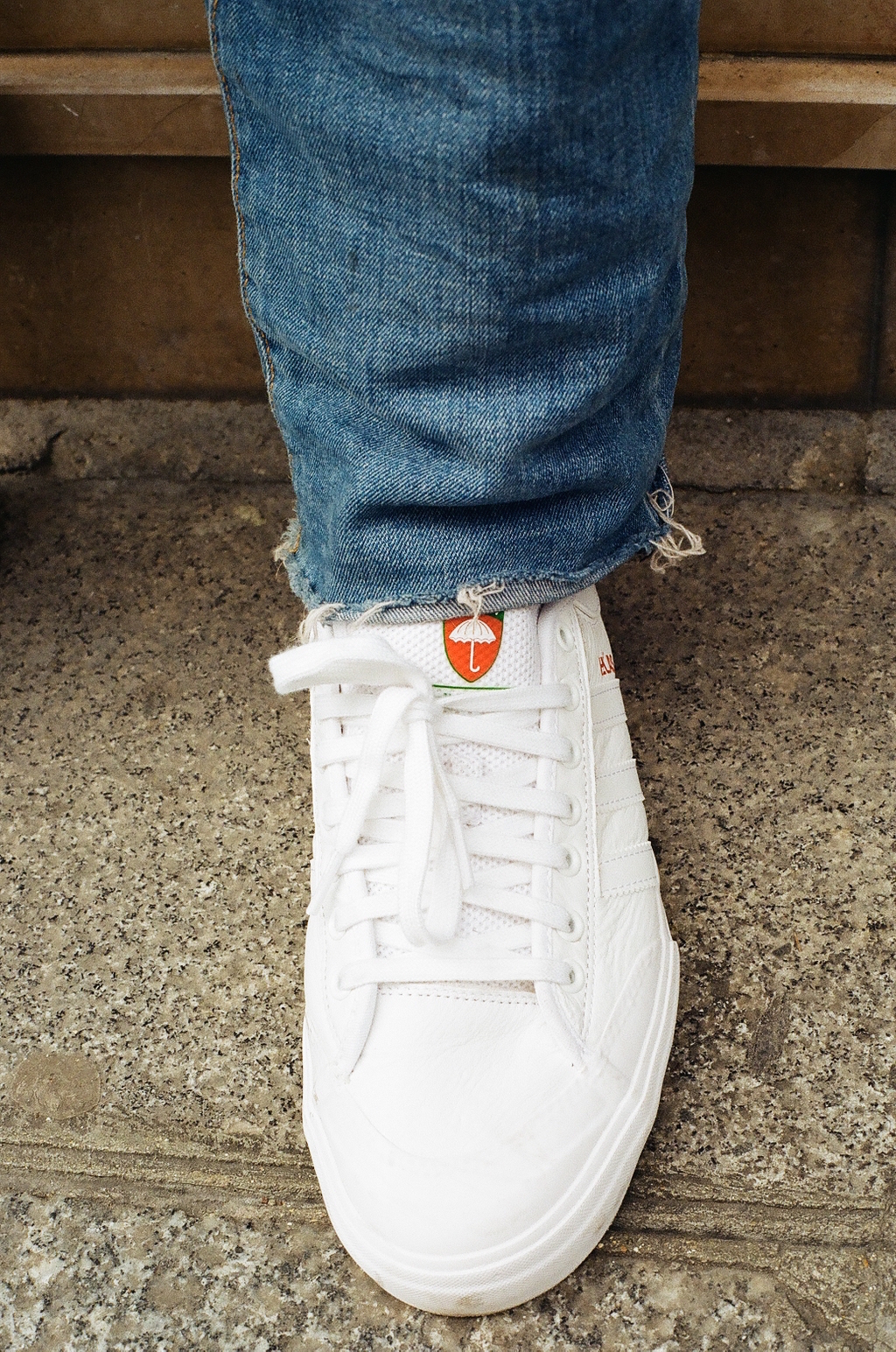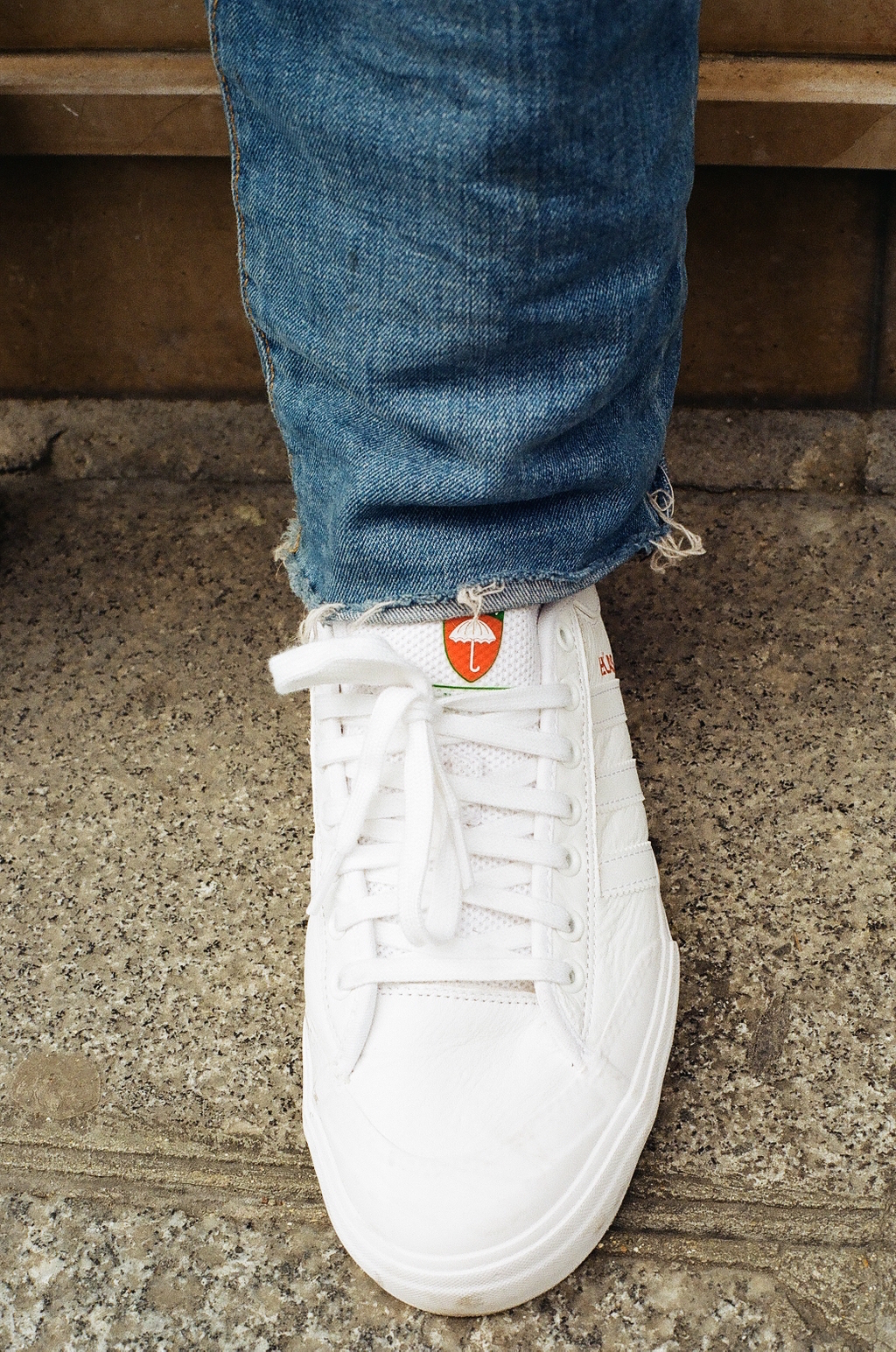 Skating-wise, what is the next thing coming up for you?
We are going to work on some new Hélas edits for sure! And when I find a new board sponsor there will be something released for an introducing. I guess, it might not be a full video part but still something to look forward to for sure! You know, at first I just want be able to skate 100 percent and then I can focus on something proper.
You are already doing good on your instagram man! It's incredible to see you skate like this as if nothing ever happened!
(Laughs) Yeah, but you know, it's just instagram. There is no stress, it's okay when I go slow and skate little curbs and shit like this.
Yeah, but still you keep it really creative!
Well, I guess I had too much time to think about new tricks! (Laughs) I always try to go forward and progress, you know.
Last but not least, what's your latest French rap thing you became a fan of?
Kekra just released a new album and it's really banging!
I even heard some rumors that we might see him tonight as secret act for the Hélas X adidas party?
(Laughs) Yeah, he might come! I don't really know. (Blinks one eye)
So, you have some connection with each other?
Well, we start to have some, yeah!
Then I am curious for tonight! Thank you very much for your time and see you at the party!
You are welcome! See you later!