https://www.youtube.com/watch?v=vw6huQtY0tI
We just got a mail from Sicily and, as always, it contained some good news. Mauro Caruso & Patrick Frunzio discovered the "Grand Hotel Lido" and brought Martino Cattaneo, Aref Koushesh and Jacopo Carozzi along on the abandoned terrain. What a crazy spot! Read more about it: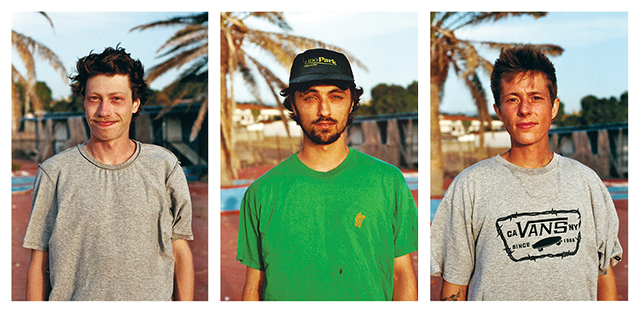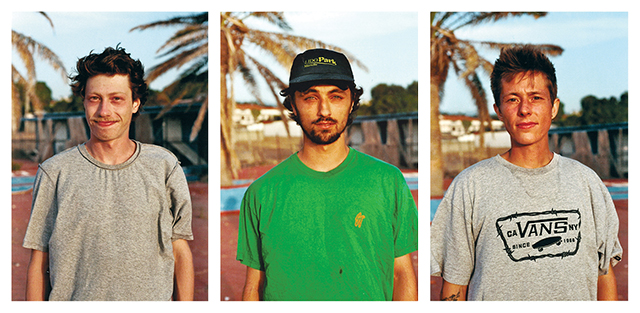 I guess it could sound strange and weird to compare California and Siciliy ways of life…
But, for a good long period, these two areas, as far enough as similar to each other, had something in common.
It's a particular type of architecture, that first in America, then all along Sicilian coasts, had an important development right after World War 2.
We are talking about the raising of seaside resorts, "villages for the beaches", those places born to satisfy the desire of that middle-class average human being to escape from the everyday boring jobs and life, to sprint themselves straight into this limbo of channeled fun.
This new business got in the mindset of lots of Sicilian contractor's, and soon enough Sicily was full of these new type of villages.
Our attention fell into one of these places, full Azzurro-sky color, thanks to some pics found on the web of some kids going around inside this kind of swimming pool, incredible, not typical for this island at all.
Useless to say it, here it's where the Club checked-in once again: call the crew, a mission to check if that was real or not, a few chats with the neighborhoods to check if it was all good, and a few friends from north Italy ready to smash it with us.
Unfortunately that's the other side of the medallion…people here are really calm and friendly, but any situation can turn the complete opposite any second for any reasons, especially when, after some research, you find out the long claws of the Black Hand had found its way to land on that structure as well, till the place got totally shut down many years ago; we really just wanted to skate and not ended up face to face with some Scarface kids.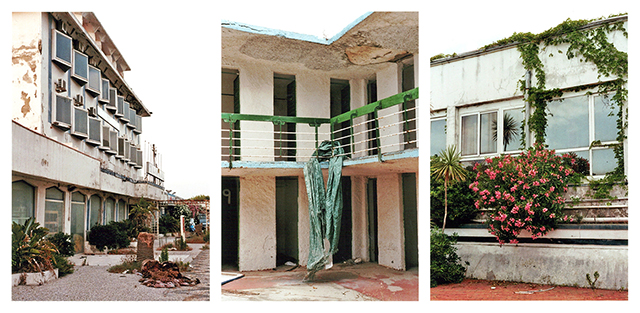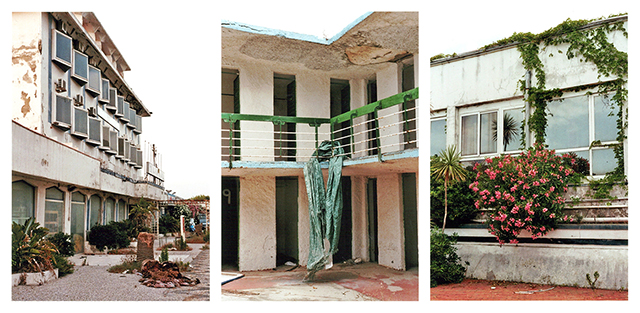 The hardest thing was to find a cheap vehicle to go around, but luckily, we managed to borrow our friend Gionni's car for free…the fact that it didn't have all the documents to be driven around and that it would only start by pushing it, that's another story, and you know you always need that pepper in life to get the right taste.
Skating that place was both cool and a bit sad: first of all, it doesn't happen every day to be able to find and skate something like that in Sicily, but at the same time it's sad to see a structure with that potential, culturally and architecturally, ended up like that.
An eco of 90's piano-bar music goes around the air and send us straight to those days when people were still believed to have a different future than the one built on a sand castle.